We may receive advertising compensation when you click certain products. Before jumping into this page, an important disclosure.
Buying bitcoin & crypto in Hawaii is difficult. Popular exchange like Coinbase, Binance, Kucoin and CEX.io don't work in Hawaii. The state has strict laws regarding crypto trading. We've listed the best exchanges for Hawaii.
Uphold
Crypto exchange established in 2015. Hawaii residents can buy bitcoin & crypto via wire transfer, credit card, debit card and ACH transfer.
Visit Uphold's Website
Pros
Ability to also buy gold and silver
Cons
Requires ID verification, so not private
Ease of Use
Easy
Privacy
Low
Speed
Average
Fees
Low
Reputation
Trusted
Limits
High
Kraken
Kraken has some of the lowest trading fees in the United Supports. Kraken supports residents of North Carolina. Kraken offers dozens of coins for trading, including Bitcoin, Litecoin, Ethereum and Bitcoin Cash. Visit Kraken's Website
Pros
Very low 0.25% taker fee, falling to 0.1% with sufficient trading volume
Very low maker fee, falling to 0% with sufficient trading volume
Highly-rated for security and data protection
Cons
Requires ID verification, so not private
Ease of Use
Hard
Privacy
Low
Speed
Average
Fees
Low
Reputation
Trusted
Limits
High
Bitcoin IRA
Bitcoin IRA offers a tax-advantaged way to acquire Bitcoin via an IRA.
Visit Bitcoin IRA's Website
Pros
Tax-advantaged Bitcoin savings
Easy to set up an account
Cons
Cannot custody the Bitcoin yourself
Ease of Use
Average
Privacy
Low
Speed
Fast
Fees
High
Reputation
Trusted
Limits
High
Gemini
Gemini is one of the most trusted crypto exchanges in the USA. It has supported residents of Hawaii since August 2020. Users can buy Bitcoin, ether, Zcash and other cryptocurrencies.
Pros
Trustworthy and regulated exchange
Instant deposit lets you buy coins quickly (but not withdraw them)
Some of the lowest fees in the US and Canada
Cons
Somewhat confusing to use for new buyers
Ease of Use
Hard
Privacy
Low
Speed
Slow
Fees
Low
Reputation
Trusted
Limits
High
River
River makes it easy to buy bitcoin. It has a clean interface, low fees and allows for automatic purchases.

It currently offers its services in all US states besides New York and Nevada.

Be sure to read our River Financial review.
Pros
Very clean interface
Unique recurring buy feature
Cons
Bitcoin-only, no support for other coins
Ease of Use
Easy
Privacy
Low
Speed
Average
Fees
Low
Reputation
Trusted
Limits
High
Swan Bitcoin
Swan Bitcoin is a dollar cost averaging Bitcoin exchange, where users can set up recurring Bitcoin purchases to be drafted from their bank account or credit card every month or week.

Get $10 in free BTC when you make your first purchase.
Pros
Easy to set up
Automated dollar cost averaging
Very low fees
Cons
The first purchase may take awhile
No way to sell on the platform
Ease of Use
Hard
Privacy
Low
Speed
Fast
Fees
Low
Reputation
Trusted
Limits
High
-
| Exchange Name | Support for Hawaii |
| --- | --- |
| Binance.us | |
| Coinbase | |
| Coinmama | |
| Kraken | |
| Kucoin | |
| CEX.io | |
| Gemini | |
| Uphold | |
| eToro | |
| Luno | |
| Crypto.com | |
-
We collect locations of Bitcoin ATMs in Hawaii. Feel free to contact us to add any new locations or suggest changes.
List of ATMs in Hawaii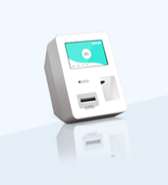 Vintage Wine Cellar
1249 Wilder Ave B1
Honolulu, HI 96822
USA
Mon - Sun 10:00 AM - 7:00 PM
Buy
Sell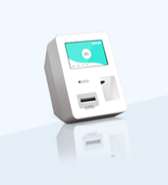 Kokua Market Natural Foods
2643 S King St
Honolulu, HI 96826
USA
Mon - Sat 9:00 AM - 7:00 PM
Sun 10:00 AM - 5:00 PM
Buy
Sell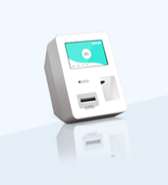 Green Papaya Pot Pot Shabu
1108 Ke'eaumoku St
Honolulu, HI 96814
USA
Tue - Sun 10:30 AM - 9:00 PM
Buy
Sell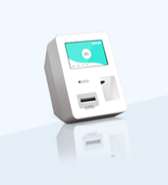 Kings Market
1101 N King St
Honolulu, HI 96817
USA
Mon - Sun 7:00 AM - 9:00 PM
Buy
Sell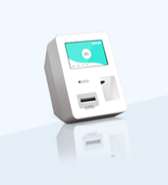 Where Its At Hawaii
465 Kapahulu Ave, Unit 106
Honolulu, HI 96815
USA
Mon - Sun 12:00 PM - 8:00 PM
Buy
Sell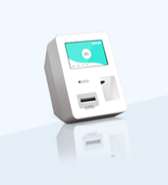 Auto Biz Repair Service Center
709 Ahua St.
Honolulu, HI 96819
USA
Mon - Fri 9:00 AM - 5:00 PM
Buy
Sell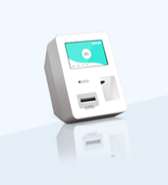 Kings Market
945 Kamehameha Hwy No.6
Pearl City, HI 96782
USA
Mon - Thu 6:00 AM - 10:00 PM
Fri 6:00 AM - 11:00 PM
Sat 9:00 AM - 11:00 PM
Sun 9:00 AM - 9:00 PM
Buy
Sell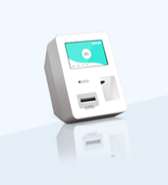 Waikele Premium Outlets
94-790 Lumiaina St
Waipahu, HI 96797
USA
Mon - Sat 11:00 AM - 7:00 PM
Sun 12:00 PM - 6:00 PM
Buy
Sell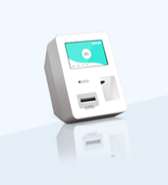 Payday Loans and Check Cashing Store
87-1926 Farrington Hwy
Waianae, HI 96792
USA
Mon - Sat 9:00 AM - 6:00 PM
Sat 10:00 PM - 4:00 PM
Buy
Sell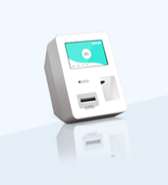 Aloha Tattoo Co.
87-1926 Farrington Hwy
Kailua, HI 96734
USA
Mon - Sun 12:00 PM - 9:00 PM
Buy
Sell
-
How to Buy XRP in Hawaii?
Most US exchanges stopped supporting Ripple (XRP).
Where Can I Find a Bitcoin ATM in Hawaii?
There are 5 Bitcoin ATMs in Hawaii:
1 on the island Kauai. It's in Lihue at Texaco - Kauai – Lamassu (I took the picture below when I visited).
3 in Honolulu.
1 at Vape Kings in Kapolei.
The best way to find a Bitcoin ATM in Hawaii is to use our Bitcoin ATM finder tool.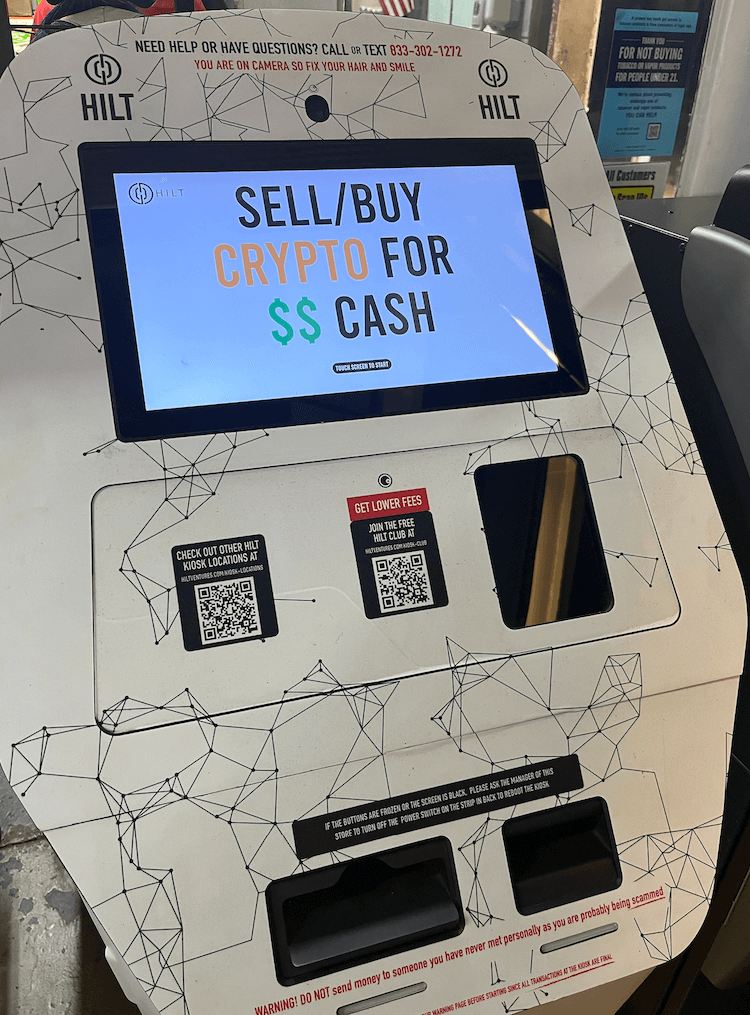 A picture of the Bitcoin ATM in Lihue I took on my recent trip to the island.
Here, you can filter by any of the most popular cryptocurrencies and find ATMs that support buying, selling, or both.
Why doesn't square sell Bitcoin to Hawaii users?
Hawaii is one of the excluded states for Bitcoin buying in Square's Cash App because of the rules in Hawaii involving sales of crypto. Square would need to hold the equivalent dollar amount of USD that you, as the user, hold in Bitcoin on their platform. This makes the service impossible to offer since the company would lose money.
How can I Buy Bitcoin in Hawaii?
The best way to buy Bitcoin in Hawaii is to create an account on one of the exchanges listed above and make a purchase on their platform, or create a profile on LocalBitcoins.com and look for offers.
How do I sell Bitcoin in Hawaii?
Just as with buying, the best way to sell Bitcoin in Hawaii is to create an account on an exchange platform that supports Hawaii residents or create a profile on LocalBitcoins.com and make an offer.
Is Bitcoin illegal in Hawaii?
Bitcoin is not illegal in Hawaii. It is just very hard for exchanges to operate in the state of Hawaii because of the reserve restrictions required by law. This makes purchasing Bitcoin more difficult than it is in other states. You are, however, allowed to own, buy, and sell Bitcoin if you can find others to trade with.
Is there Bitcoin mining in Hawaii?
Since mining relies on cheap electricity, there is no Bitcoin mining in Hawaii. Hawaii has some of the highest electricity costs in the USA, according to Statista.
Miners will always flock to geos with the lowest electricity rates.
-
Bitcoin & Cryptocurrency Trading in Hawaii
Every year Bitcoin becomes more and more accessible and practical in everyday life. Major companies like Microsoft and Overstock have all begun accepting Bitcoin for some purchases.
While one of the primary purposes of Bitcoin was to empower users, governments have been trying their best to regulate the digital currency. This has caused unfriendly Bitcoin laws and has discouraged exchanges from doing business with people living under certain regulations.
Unfortunately, Bitcoiners in Hawaii among others, have fallen victim to these unfriendly regulations and rules.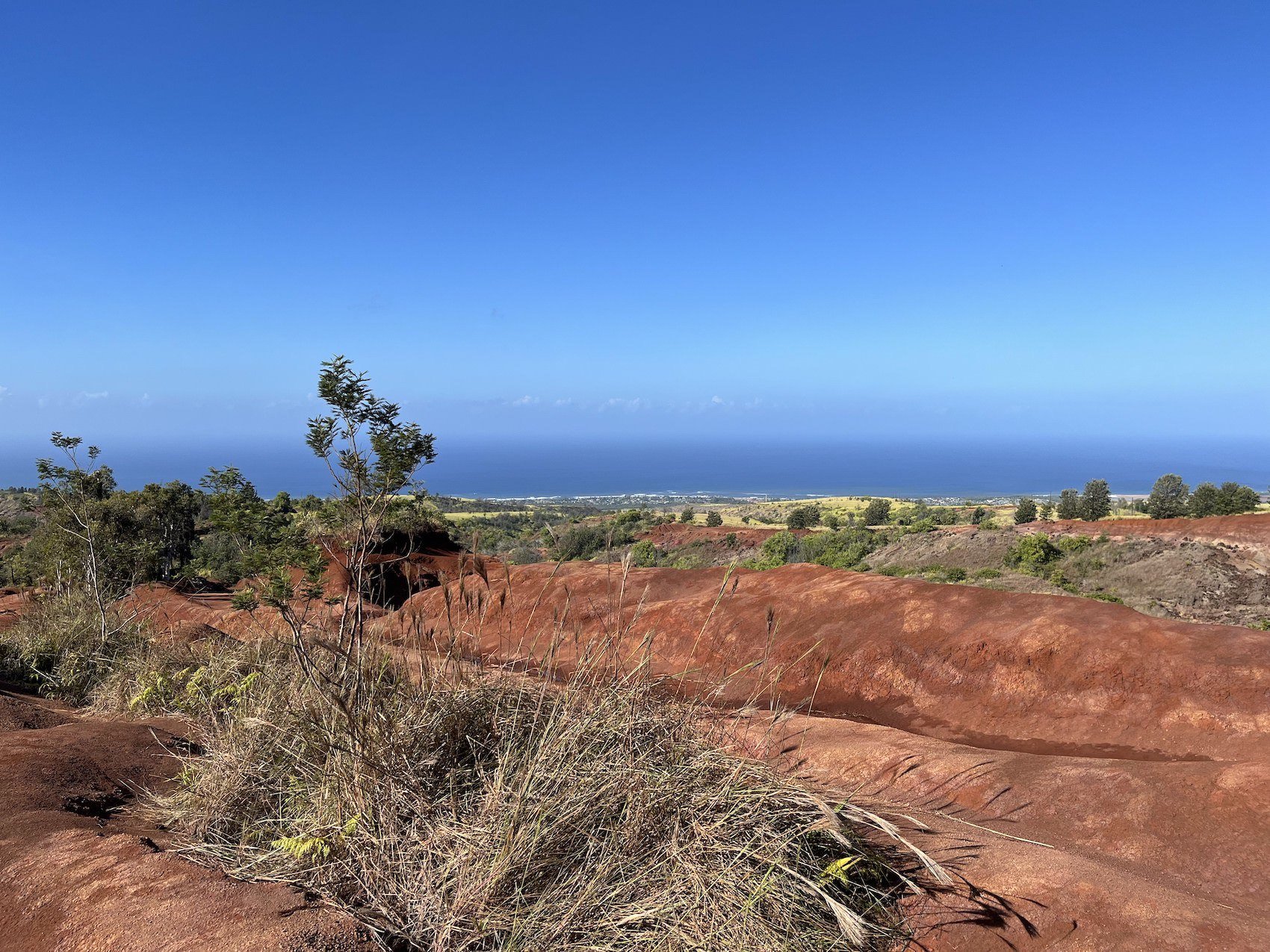 The Pacific Ocean from the Island of Kauai.
As a result, Coinbase and other major exchanges have stopped dealing Bitcoin to Hawaii residents.
Purchasing Bitcoin in Hawaii is still perfectly legal. However, it's become more complex.
The History of Bitcoin in Hawaii
To understand the struggle of buying bitcoin and cryptocurrency in Hawaii, you need some brief history first.
Up until 2016, users could buy Bitcoin in Hawaii, just like most other states. In September of 2016, Hawaii lawmakers created a law that would make it mandatory for exchanges to hold cash reserves for collateral.
If a Hawaii resident Bitcoiner owns $10,000 worth of BTC, the exchange would need to hold $10,000 of cash for the customer as well.
Exchanges that adhered to this new law would be sacrificing a lot of money just to comply with an incomprehensible rule.

Hawaii instigated a draconian money transmitter license law for exchanges
Coinbase, one of the biggest exchanges, was discouraged by the law's impracticality — calling the regulation "untenable."
Exchanges are still seeking a better deal with legislators to pass fairer laws regarding digital currency. To no avail, news bills and efforts have all stalled in the Hawaiian House and Senate as of October 2019.
However, in August of 2020, the Hawaii Division of Financial Institutions granted a special license-free status to 12 firms. The pilot program, called Digital Currency Innovation Lab (DCIL), was created to see how things operated in the state. The hope was that this would show regulators they do not need to stifle the growth of these firms in their state. In June 2021, additional companies were admitted into DCIL bringing a total of 15 companies in the program. As of February 2022, approximately 61,000 local investors with $1 billion in transactions have been active during this pilot program. The program was scheduled to conclude on June 30, 2022, but on June 2, 2022 a two-year extension of the program was announced. This was great news for companies currently in the program allowing them to continue to operate in the state until at least June 30, 2024.

How to Buy Bitcoin in Hawaii
What this all means is that, while there is hope, if you're a resident of Hawaii, you might have a few more struggles than the average Bitcoiner, but that shouldn't stop from getting in on the action. There are a handful of ways for you to trade, just beware of fees and make secure trades.
Residents of Hawaii aren't able to use all of the same exchanges that the rest of America is privileged with, but they do have options.
You can use any of the exchanges outlined above. There are several exchanges offering Bitcoin in Hawaii, and you can easily select one based on your requirements and preferences using our guide. Different exchanges have different transaction fees, withdrawal limits, payment modes, and verification processes that need to be kept in mind before users select one.
Additionally, Bitcoin buyers need to keep in mind the fact that certain exchanges might require them to get a wallet of their own before they are able to buy the digital currency. Also, it is recommended to have a wallet of your own for security reasons, preferably a hardware wallet.
Another way to buy Bitcoins and altcoins in Hawaii is through automated teller machines (ATMs). These ATMs allow users to instantly purchase the cryptocurrency using cash, and most of them only require a telephone number for verification, so long as you aren't buying a lot of Bitcoin or other digital assets. This makes them more private than exchanges.
-
Hacks and Crypto Scams in Hawaii
Fake Electric Company Threats
In August of 2018, various businesses in Hawaii began reporting calls from scammers claiming to be from various electric companies.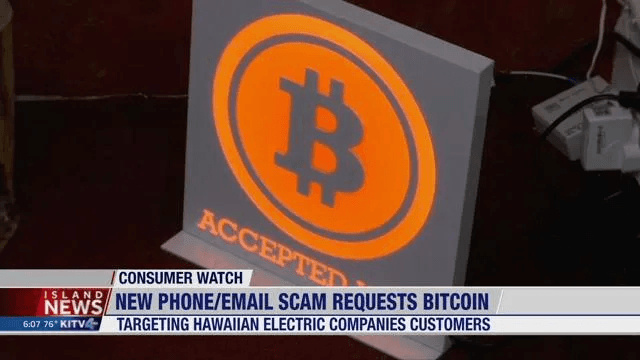 In the call, the scammers would claim the business was delinquent on their electric bill and demand payment in Bitcoin immediately or lose their electricity.
However, no electric company in Hawaii accepts Bitcoin as a form of payment so anyone who receives a phone call like this one should just hang up and ignore it.
Fake FBI Scam
Scammers posing as FBI agents were targeting Hawaiʻi residents, warning them of unpaid fines and threatening arrest unless immediate payment is made in Bitcoin, other cryptocurrencies, or various methods. These fraudsters were employing "spoofing" techniques, making it seem as though their calls were originating from a Hawaiʻi Department of the Attorney General phone number: (808) 586-1282.
This tactic is designed to give false credibility to their ruse. "Spoofing" involves displaying fake information on the recipient's caller ID, which can mimic local numbers or even local government entities. They use predetermined "scam scripts" aiming to extract money or personal information from victims. Hawaiʻi Attorney General Anne Lopez clarifies that neither the Attorney General's office nor the FBI will ever call residents demanding money to avoid arrest. She advises hanging up immediately, not returning the call, and refraining from sharing personal data or funds.
Hawaii Island Residents Cautioned About Cryptocurrency Scams
Hawaii Island police were alerting residents about a cryptocurrency scam targeting personal finances. Scammers send texts posing as representatives from financial institutions, alerting recipients that their bank accounts have been compromised. They instruct individuals to transfer their funds into cryptocurrency, like bitcoin, supposedly as a temporary measure until alleged fraudulent transactions are addressed. Victims are guided to a bitcoin ATM to deposit their money and then send a photo of the receipt back.
This receipt gives scammers access to crucial account details, enabling electronic theft from the victim's bank account. The Hawaii Police Department emphasizes that cryptocurrency isn't a U.S. government-backed or approved currency, lacks regulation, and transactions are generally irreversible.
Research Process and Methodology
In order to list exchanges in Hawaii, we first researched crypto exchanges that support the state of Hawaii. Then, we removed exchanges that are scams and listed only legit exchanges. We also listed exchanges that don't support Hawaii to make it clear which exchanges really work.
Exchanges listed for review: 7
Number of exchanges that ended up being listed: 6
Time taken to write, review and research for this article: 12 hours
Article Sources
BuyBitcoinWorldWide writers are subject-matter experts and base their articles on firsthand information, like interviews with experts, white papers or original studies and experience. We also use trusted research and studies from other well-known sources. You can learn more about our editorial guidelines.