We may receive advertising compensation when you click certain products. Before jumping into this page, an important disclosure.
We've carefully selected exchanges to buy bitcoin in Australia. We've researched and included the top exchanges in the country. Choices range from online exchanges to cash exchanges.
Key Takeaways
There are dozens of secure and trusted to buy bitcoins in Australia.
eToro, CoinJar and Independent Reserve are three of the best exchanges.
Most Australian exchanges can be used online, however you can also buy with cash at ATMs.
eToro
eToro supports Australia users. It is an easy to use exchange that supports Bitcoin and other coins. For Australian users, eToro offers a free wallet and iOS + Android apps.

Crypto assets are unregulated & highly speculative. No consumer protection. Capital at risk.
Visit eToro's Website
Pros
Free wallet for AU users
Android and iOS apps available for download
Good for new users
Cons
AU users cannot deposit crypto, only AUD
Ease of Use
Easy
Privacy
Low
Speed
Average
Fees
Low
Reputation
Trusted
Limits
High
CoinJar
We've been tracking CoinJar since 2013, as it's one of the first Bitcoin exchanges in Australia. CoinJar's iOS and Android apps allow Australian users to trade cryptocurrencies on the go, while CoinJar Exchange and CoinJar OTC Trading Desk cater for professional traders, as well as SMSF, individuals and institutions. Visit CoinJar's Website
This is an ad. We may receive compensation when you use CoinJar. Please visit CoinJar for its exact pricing terms.
Pros
Low trading fees for AU users at just 0-2%
Clean interface makes it easy for first-time buyers
Instant bank transfer with NPP / Osko / PayID
Based in Australia established in 2013
Cons
Verification required in order to trade
Ease of Use
Easy
Privacy
Low
Speed
Average
Fees
Low
Reputation
Average
Limits
High
Independent Reserve
Established in 2013, Independent Reserve is one of the most trusted exchanges in Australia & New Zealand. It caters to retail users, traders, SMSFs and institutions. You can buy Bitcoin using EFT, Osko/PayID, POLi and SWIFT. They use encrypted, geo-dispersed data centres and top tier underground vaults to protect your data and crypto.
This is an ad. We may receive compensation when you use Independent Reserve. Please visit Independent Reserve for its exact pricing terms.
Pros
Supports automatic buying at set time interval
Wide range of payment methods
Support for AUD, NZD, and USD
Fees start at 0.5% but may fall as low as 0.05%, depending on trading volume
Cons
User interface is confusing for first time buyers
Ease of Use
Average
Privacy
Low
Speed
Average
Fees
Low
Reputation
Trusted
Limits
High
CoinSpot
CoinSpot, established in 2013, is a popular Bitcoin & cryptocurrency exchange based in Australia. CoinSpot is the only exchange in Australia to offer 24/7 live chat support the first to be recognized with the ISO 27001 cert for information security. Users can deposit via POLi, PayID, BPAY, cash deposit or direct deposit.

The exchange supports Bitcoin (BTC), Ethereum (ETH), Litecoin (LTC) & 100+ other coins. OTC trading is also available.
Pros
Local exchange based in Australia
Wide range of cryptocurrencies
Free & instant deposits
Registered with AUSTRAC
Support available 24/7
Cons
ID verification required when depositing funds
Ease of Use
Easy
Privacy
Low
Speed
Average
Fees
Low
Reputation
Trusted
Limits
High
Swyftx
Swyftx, established in 2017, aims to make crypto buying super simple for beginners with an easy to understand user interface, great guides, fast chat support, and an app for every device.
This is an ad. We may receive compensation when you use Swyftx. Please visit Swyftx for its exact pricing terms.
Pros
fast chat and phone support
230 trading pairs
multiple payment methods
Supports automatic recurring purchases
Instant verification
Cons
ID verification required when depositing AUD
Ease of Use
Easy
Privacy
Low
Speed
Average
Fees
Low
Reputation
Trusted
Limits
High
easycrypto.com
easycrypto.com is a non-custodial exchange that supports over 40 cryptocurrencies including Bitcoin, Ethereum, and XRP. They also offer a full OTC desk for Corporate and SMSF trading. Best of all is their simple 1% fees with no hidden costs added at checkout.
This is an ad. We may receive compensation when you use easycrypto.com. Please visit easycrypto.com for its exact pricing terms.
Pros
Non-custodial
low 1% fees
Fees are easy to understand - no hidden fees
Cons
Few payment options, but more coming later this year
Ease of Use
Easy
Privacy
Low
Speed
Average
Fees
Low
Reputation
Trusted
Limits
High
Bitcoin ATMs Sydney
You can use our Bitcoin ATM map to find a crypto ATM in Sydney. We've listed 14 active Bitcoin ATMs in the city. View Bitcoin ATMs Sydney
Bitcoin ATMs Brisbane
You can use our Bitcoin ATM map to find a crypto ATM in Brisbane. We researched and found 6 active Bitcoin ATMs in the city. View Bitcoin ATMs Brisbane
Bitcoin ATMs Melbourne
You can use our Bitcoin ATM map to find a crypto ATM in Melbourne. We've researched and collected 13 active Bitcoin ATMs in Melbourne. View Bitcoin ATMs Melbourne
BuyaBitcoin
BuyaBitcoin is Australian Bitcoin broker. You can use the service to buy bitcoin via cash deposit for 4.9% fees. Your coins are usually delivered within an hour.
Pros
Fast delivery of bitcoins
Only verification required is a mobile phone number
Cons
High fees for buying bitcoins with cash
Ease of Use
Easy
Privacy
Average
Speed
Fast
Fees
High
Reputation
Limits
Average
Coin Loft
Coin Loft is an Australian Bitcoin broker. You can buy bitcoin with cash deposit, credit card, Flexepin, and POLi. If you purchase with cash, your coins are delivered within an hour.
Pros
Established and trusted broker
Wide range of payment methods
Only Australian service accepting Flexepin
Cons
4% fee is rather steep for cash purchases
9% cumulative fee for credit card purchases is very high
Identity verification is required, even for cash payments
Ease of Use
Average
Privacy
Average
Speed
Fast
Fees
High
Reputation
Average
Limits
Average
-
Chapter 1
Bitcoin Trading in Australia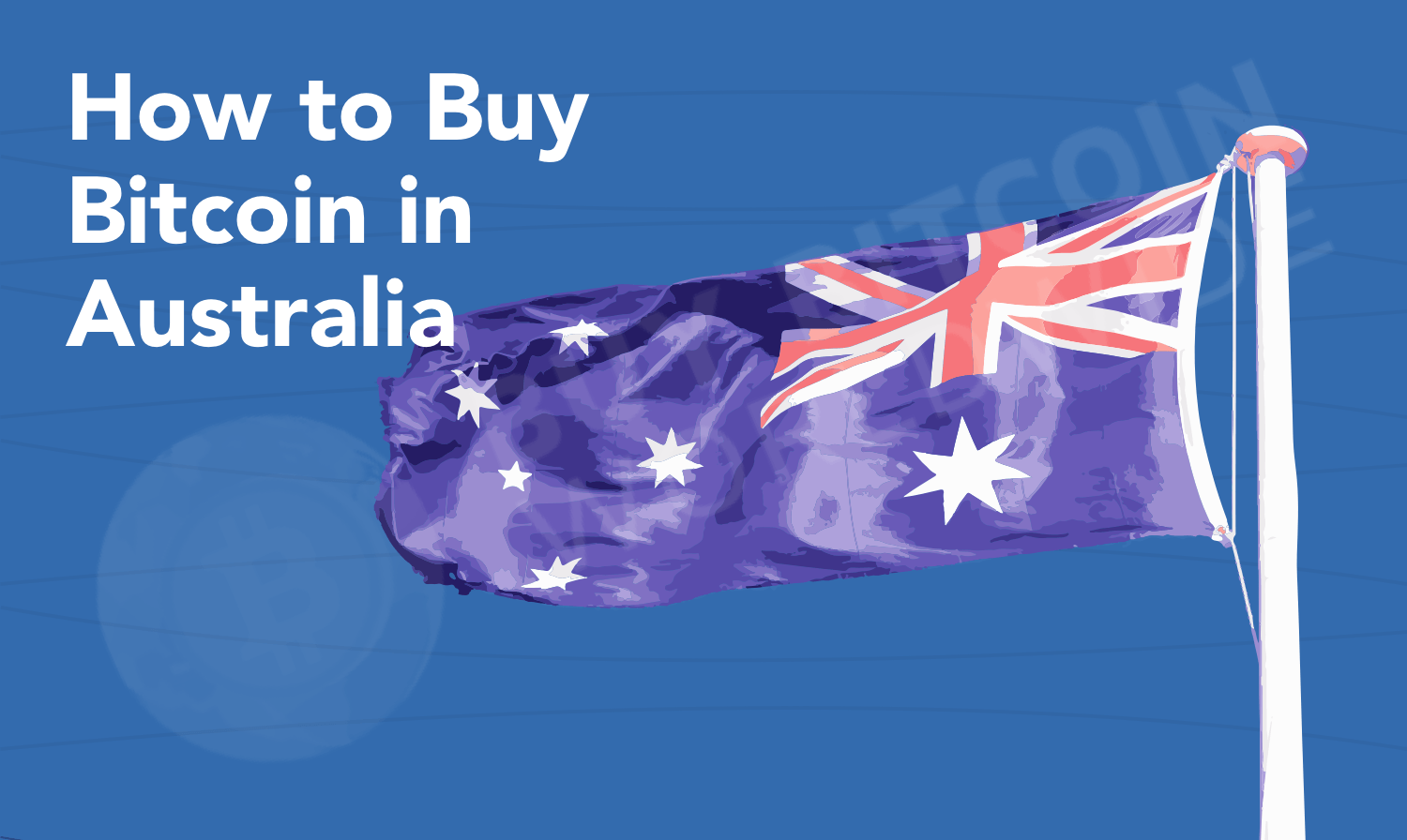 How to Buy Bitcoin in Australia
Australia's exchange market is quite competitive. Meaning: there are a lot of companies selling crypto in the country.
The process is simple:
Find an exchange. User our list above to pick an exchange. We've researched exchanges and don't list scams on our website.
Create an account. Once you pick an exchange, sign up.
Verify ID. Once you signup, you'll need to complete KYC and verify your identity.
Connect a payment method.If buying online, you'll need to determine which payment you want to use. NPP, Osko, PayID and credit card are common in Australia.
Buy.Once your payment method is connected, you can buy.
For Australians, one of the easiest ways to buy Bitcoin is through the exchanges outlined above. There are several exchanges offering Bitcoin in Australia, and you can easily select one based on your requirements and preferences using our guide. Different exchanges have different transaction fees, withdrawal limits, payment modes, and verification processes that need to be kept in mind before users select one.
Additionally, Bitcoin buyers need to keep in mind the fact that certain exchanges might require them to get a wallet of their own before they are able to buy the digital currency. Also, it is recommended to have a wallet of your own for security reasons, preferably a hardware wallet.
Another way to buy Bitcoins in Australia is through automated teller machines (ATMs). These ATMs allow users to instantly purchase the cryptocurrency using cash, and most of them only require a telephone number for verification, so long as you aren't buying a lot of Bitcoin.
You can use our Bitcoin ATM finder to locate one near you. We carefully selected working Bitcoin ATM locations in each city.
-
Chapter 3
Exchange Hacks and Scams in Australia
As of May of 2023, we could find no exchange hacks or significant scams affecting Australia or its citizens. We will update this page if/when any news of scams or exchange hacks occur in Australia.
-
Can you Withdrawal from Coinbase Australia?
You cannot withdraw from Coinbase in Australia because Australian residents are not allowed to open accounts on Coinbase.
Can you Sell Bitcoin on Coinbase Australia?
No, Coinbase no longer supports Australia so you will need to use one of the other platforms on this page to sell your bitcoins.
Can Australians use the Coinbase App?
Australians can use the Coinbase wallet app, but if they want to use the Coinbase exchange app, they will be out of luck since Coinbase no longer supports Australian accounts.
Does Coinbase work in Australia?
No, citizens of Australia can no longer sign up to Coinbase.
-
Chapter 5
Latest Bitcoin Trends in Australia
Australian lawmakers turn down Andrew Bragg's cryptocurrency bill
The Senate Committee on Economics Legislation in Australia has weighed in on Senator Andrew Bragg's cryptocurrency bill, known as The Digital Assets (Market Regulation) Bill 2023. On Sept. 4, the committee recommended against the Senate passing the bill and advocated for continued research on the topic.
A dissenting report by Senators Bragg and Dean Smith favored the bill, proposing its passage with slight modifications, such as excluding NFTs from the definition of regulated digital assets.
The dissenting senators also recommended other changes, including:

Excluding certain asset-based tokens from the stablecoin definition.
Lengthening the transition period from three to nine months.
Urging the Board of Taxation to evaluate the taxation of digital assets and prepare legislation by early 2024.

Bragg and Smith emphasized the need to adopt recommendations from the Council of Financial Regulators regarding the debanking trend in Australia, a phenomenon where banks sever services for cryptocurrency firms.
The dissenting report critiqued the government's approach to crypto, suggesting it is detrimental to Australian consumers and investment.
Senator Bragg initially introduced the bill in March 2023 with the objective to safeguard consumers and encourage investors. However, the Senate committee's review of the bill faced multiple delays before providing the current feedback.
Swyftx introduces 'Earn and Learn' to educate Australians about crypto scams
Australian crypto exchange, Swyftx, has announced the upcoming launch of its "Earn and Learn" platform on Sept. 6. This initiative aims to reward users for completing courses that shed light on various cryptocurrency scams, a response to the increasing demand for crypto education and the rising attention on crypto scams in the country.
Tom Matthews, Swyftx's head of corporate affairs, emphasizes that the objective is to arm the public with relevant knowledge to understand the crypto market and diminish vulnerability to scam coins.
The platform will guide users to discern various types of scams, including spurious tokens and pump-and-dump schemes.
Matthews highlighted the frustration regarding the misuse of the term "cryptocurrency scams" when referring to traditional scams involving digital assets.
Course contents also comprise a checklist to evaluate tokens, considering various factors such as the background of founding teams and the tokenomics.
Swyftx, boasting 660,000 customers, observed a significant uptick in the demand for crypto education recently.
The first 4,000 individuals finishing the initial course will earn five Australian dollars ($3.20) in Bitcoin, with up to 100 Australian dollars ($64.30) in rewards over the following year.
The company anticipates around 80,000 Australians to join the initiative.
Various other exchanges globally, like Coinbase, have also rolled out similar educational platforms with incentives in cryptocurrency. The underlying aim is to enhance user knowledge and reduce susceptibility to potential scams in the space.
Crypto exchange Kraken is 'disappointed' over regulator proceedings
The Australian Securities and Investments Commission (ASIC) has initiated civil proceedings against Bit Trade, which powers the Kraken crypto exchange in Australia. The proceedings are related to alleged non-compliance with design and distribution obligations for a trading product.
Bit Trade is accused of not making a target market determination before offering its margin trading product to Australians.
These obligations mandate that firms design financial products according to the specific needs of customers and have a targeted distribution plan.
Since the introduction of these obligations in October 2021, around 1,160 Australians have used the margin trading product, accumulating a loss of roughly $8.35 million.
Although ASIC notified Bit Trade in June 2022, Bit Trade allegedly continued offering the product without making the required determinations.
Jonathon Miller, MD of Kraken's Australian operations, expressed surprise over ASIC's actions, asserting that they believed their product was compliant.
Bit Trade's margin trading is seen as a "credit facility" by the regulator, as it offers credit for purchasing crypto assets on the Kraken exchange.
ASIC emphasized the importance of adhering to design and distribution obligations to ensure that financial products are rightly distributed to consumers.
Article Sources
BuyBitcoinWorldWide writers are subject matter experts and base their articles on firsthand information, like interviews with experts, whitepapers or original studies and experience. We also use trusted research and studies from other well-known sources. You can learn more about our editorial guidelines.
Digital Currencies - Reserve Bank of Australia, https://www.rba.gov.au/education/resources/explainers/cryptocurrencies.html
Cryptocurrencies - Moneysmart.gov.au, https://moneysmart.gov.au/investment-warnings/cryptocurrencies
Blockchain & Cryptocurrency Laws and Regulations 2023 | Australia - Global Legal Insights, https://www.globallegalinsights.com/practice-areas/blockchain-laws-and-regulations/australia