It used to be hard to buy bitcoins with PayPal but now it's simple.
Below we'll show you how easy and fast it is.
We've put together the complete guide on how to convert PayPal to bitcoin.
Buying bitcoin directly through PayPal.com does not allow you to withdraw the coins from your PayPal account. To do that you must use an exchange that supports PayPal, and the most popular and safest exchanges are outlined below.
We suggest using the exchanges below or doing research before buying.
We research every exchange we list and are careful not to include scam exchanges.
eToro Trading Platform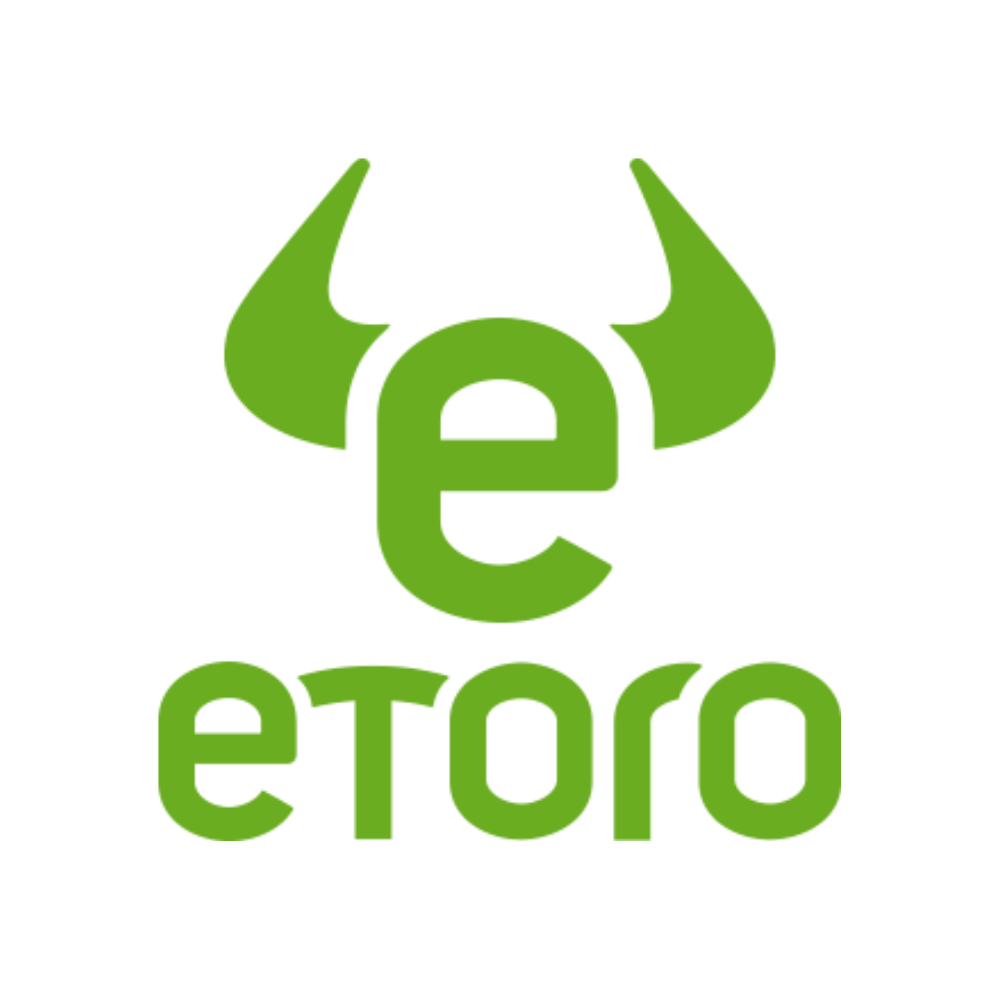 eToro is currently the most seamless way to buy Bitcoin using PayPal.
When nearly every other exchange either refuses to support PayPal or has been shut down after supporting it, eToro stands, ready to accept your PayPal payment (with a few caveats).
There are not many options for buying bitcoins with PayPal.
eToro is the best way to use PayPal to gain exposure to virtual currency. It allows you to speculate on the price but access the coins.
Popular Exchanges

This ad promotes virtual cryptocurrency investing within the EU (by eToro Europe Ltd. and eToro UK Ltd.) & USA (by eToro USA LLC); which is highly volatile, unregulated in most EU countries, no EU protections & not supervised by the EU regulatory framework. Investments are subject to market risk, including the loss of principal.
eToro is a trading platform, offering financial services and lets you deposit via PayPal. As mentioned earlier, buying bitcoin directly from PayPal doesn't allow you to take ownership of the purchased bitcoins but you still gain exposure to its price moves.

eToro is available in most countries, but is NOT available in the following countries:
Afghanistan, Albania, Algeria, Bahamas, Barbados, Belarus, Belgium,Bosnia and Herzegovina, Botswana, Brunei, Burundi, Cambodia, Canada, Chad, China, Congo Republic, Crimea Region, Cuba, Democratic Republic of the Congo, El Salvador, Ethiopia, Guyana, Guinea, Guinea-Bissau, Honduras, Hong Kong, India, Indonesia, Iran, Iraq, Jamaica, Japan, Laos, Libya, Mali, Myanmar, Namibia, Nicaragua, North Korea, Palau, Portugal, Samoa, Saudi Arabia, Serbia, Singapore, Somalia, South Africa, Sudan, Syria, Turkey, Uganda, Yemen
eToro is available in the United States, but does not accept PayPal for US customers. If you're in the USA, the easiest way to buy Bitcoin with PayPal is through PayPal itself.
Coinbase Platform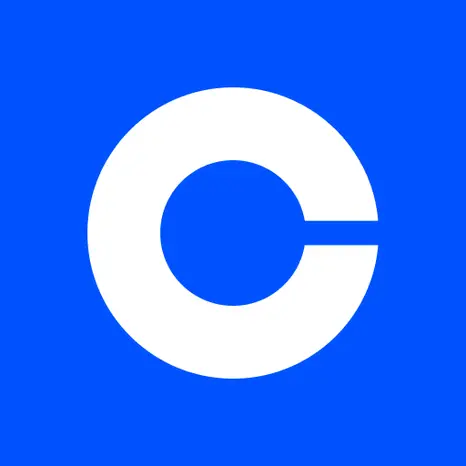 Coinbase has recently added the ability to purchase using PayPal!
This is amazing news because Coinbase is already one of the easiest exchanges to use to purchase cryptocurrency.
With PayPal added, it makes using Coinbase even easier and expands it's growing list of supported payment methods.
Coinbase is perhaps the simplest to use crypto exchange on the planet.
And with PayPal added to allow customers to buy using connected debit cards and bank accounts, buying on Coinbase just got even easier.

Coinbase is available in over 100 countries, so the odds are good you can use PayPal to buy Bitcoin in yours
And most importantly...
Coinbase is the only US exchange that supports PayPal buys for US citizens.
How to Buy Bitcoin on PayPal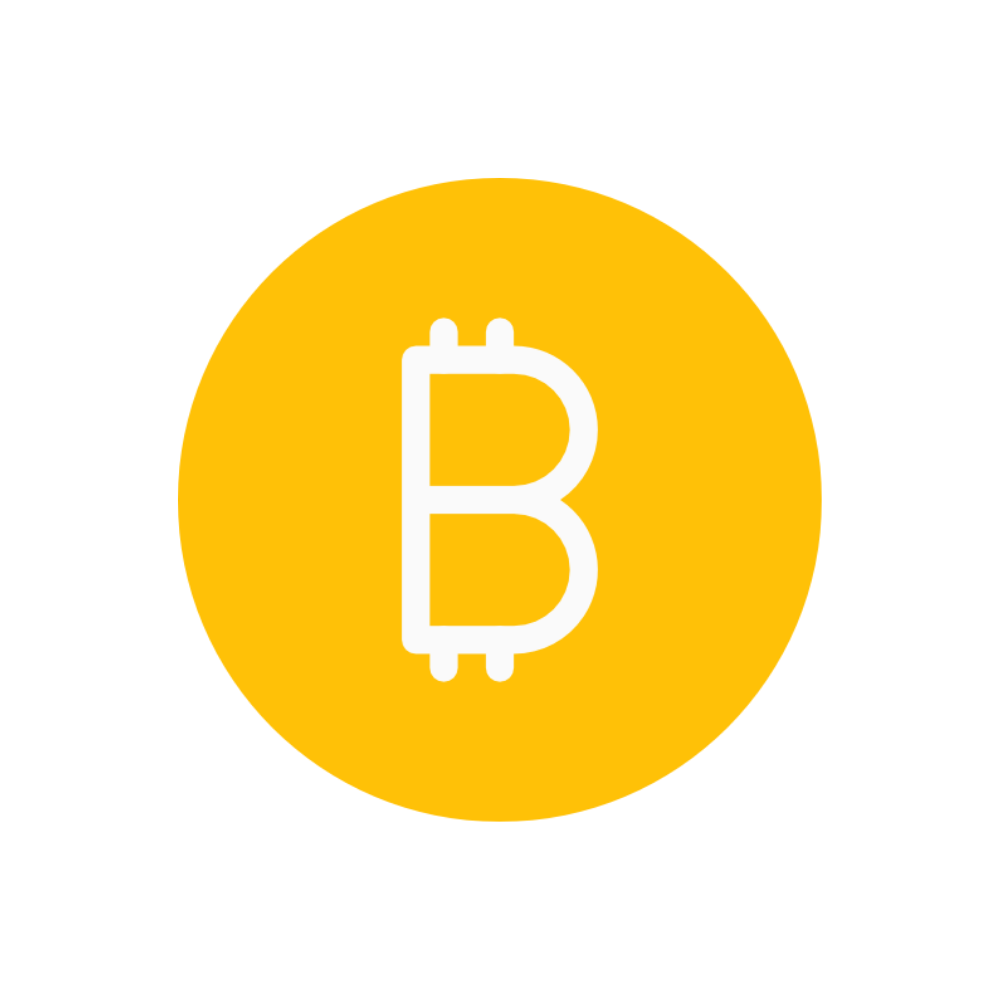 Buying Bitcoin on PayPal is about as easy as it comes.
If you don't mind not being able to withdraw, you can own some Bitcoin in about 6 clicks.
Find out how in our quick and simple to follow step-by-step guide below!
1. Login to PayPal and Select Cryptocurrency
You should see the option for cryptocurrency in the top right of the dashboard, next to 'Send' and 'Request'.

2. Select 'Bitcoin'
Or choose any of the other coins listed.

3. Select 'Buy'
4. Choose How Much You Want to Buy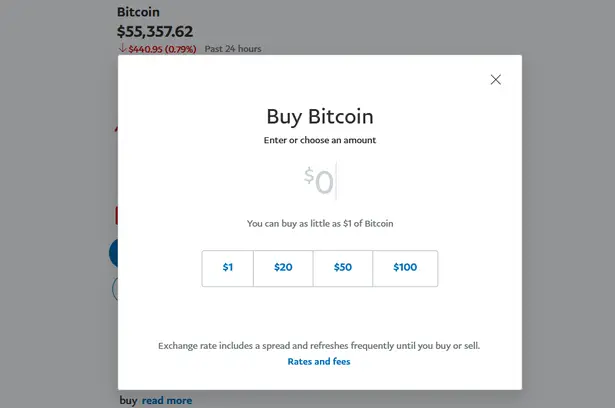 Enter an amount of dollars you want to spend on Bitcoin or choose a pre-set amount below.
5. Select Payment Method
You likely already have you bank account linked to you PayPal account, but you can also hook up another method if you don't want to use your bank account.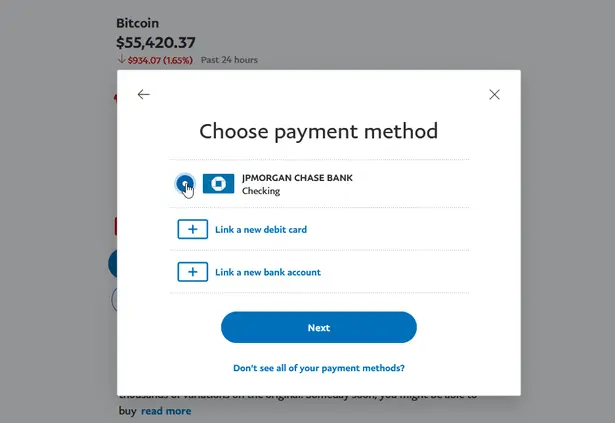 6. Hit the 'Buy' button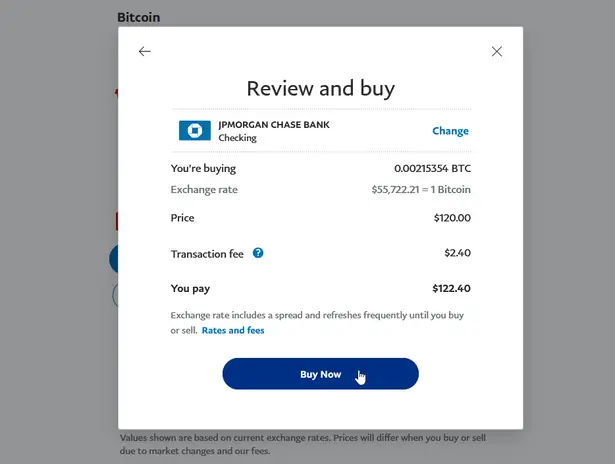 After finalizing your purchase, you will be taken to a confirmation screen and you should see your coins reflected in your PayPal account dashboard.
Chapter 4
How to Buy Bitcoin on Venmo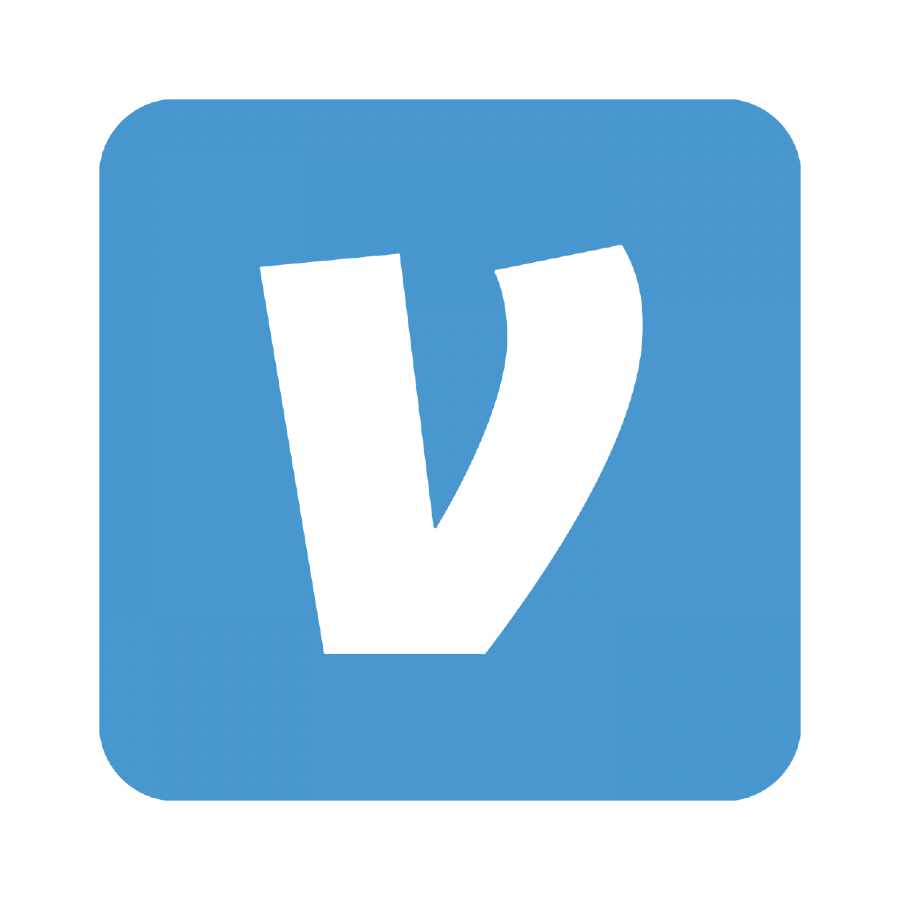 Venmo is a social payment app owned by PayPal.
If you don't have PayPal but still want an easy way to buy Bitcoin in a similar way to PayPal, Venmo is a good choice..
Find out how in our quick and simple to follow step-by-step guide below!
1. Login to Venmo and Select Crypto from the hamburger menu
You should see the option for crypto near the top.
Note that you mut verify your identity with the settings of the app, and you still may not see a crypto option, as it is being rolled out slowly.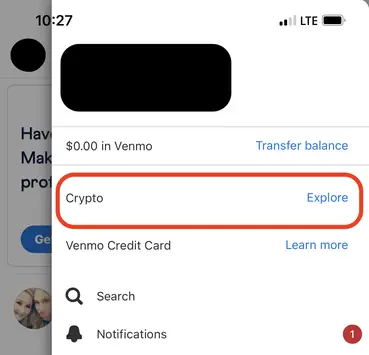 2. Select 'Bitcoin'
Or choose any of the other coins listed.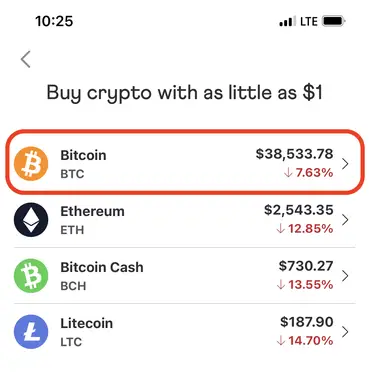 3. Select 'Buy'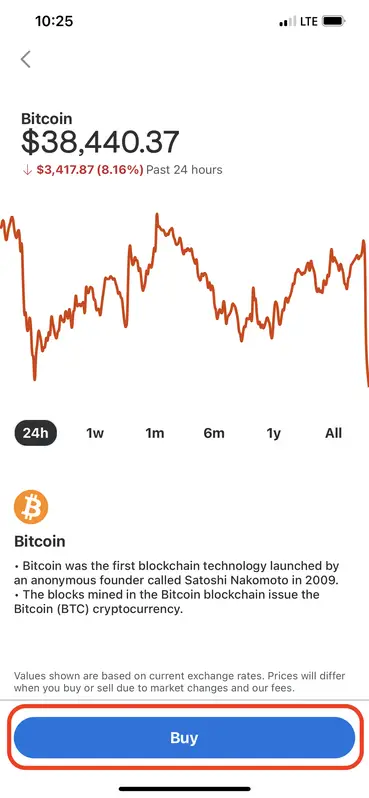 4. Choose How Much You Want to Buy and hit 'Buy Bitcoin' to finalize the sale.
For Venmo, you can use your existing Venmo balance to pay for the bitcoins or add funds to you venmo account.
And that's basically all there is to it!
Theft, Scams, and Storage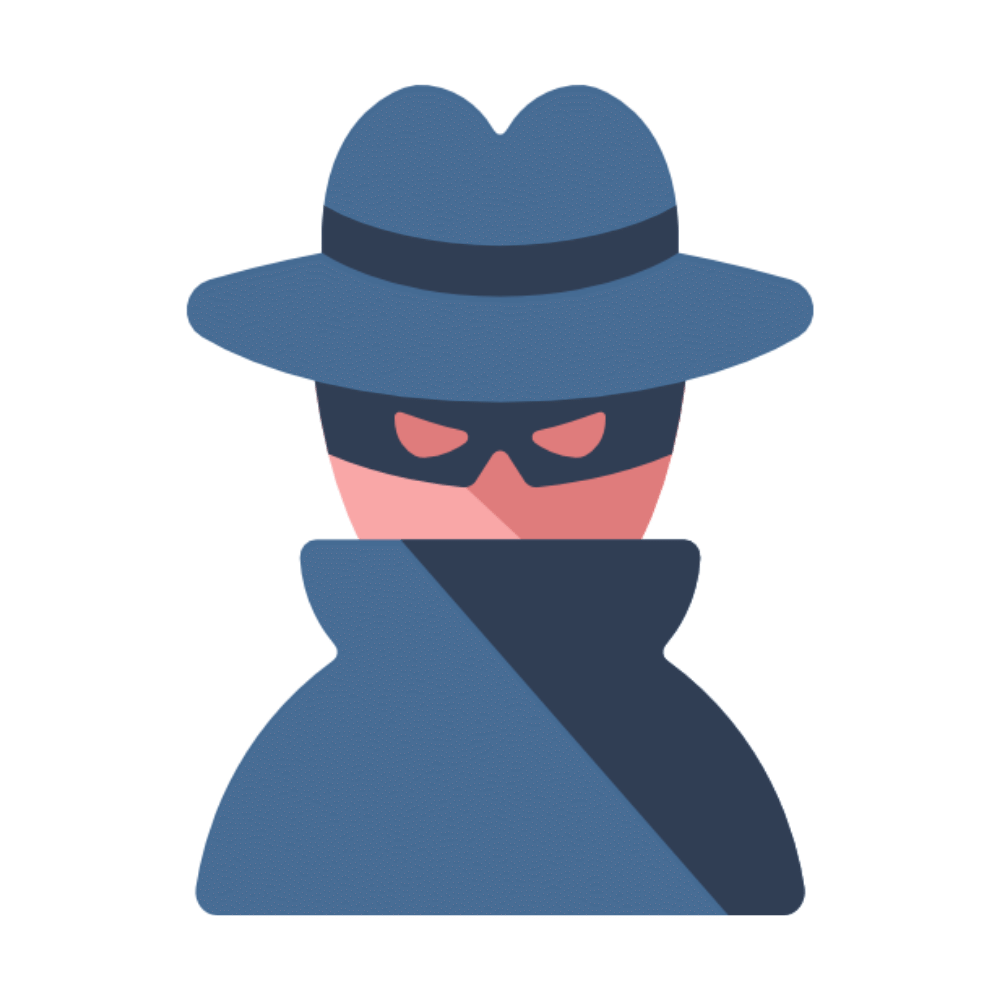 In this last chapter, we will cover common scams and hacks related to buying Bitcoin using paypal, as well as how to store your Bitcoins after buying so that they remain safe.
It's up to you to protect you investment, so pay close attention - buying is only half the battle.
If you get one thing from this article let it be this:
Don't store your bitcoins on exchanges!!!
I've been buying bitcoins for more than three years. I've never lost any money to scams or thefts. Follow the guidelines in this article and you'll be able to do the same.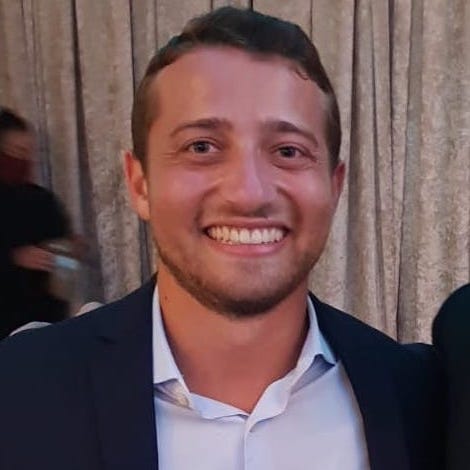 Jordan Tuwiner
Founder, Buy Bitcoin Worldwide
Here are two examples where users got screwed by leaving bitcoins on exchanges:
And there are many more I could list.
Make sure you get yourself a Bitcoin wallet that will securely store your bitcoins.
Besides storage, there are many scam exchanges out to steal your credit card information and/or bitcoins.
Following these two basic principles should help you avoid theft, scams, and any other loss of funds:
Do research before buying on any exchange. Check reviews, ratings, and regulation information.
Don't store coins on the exchange. Already mentioned above but worth repeating.
Frequently Asked Questions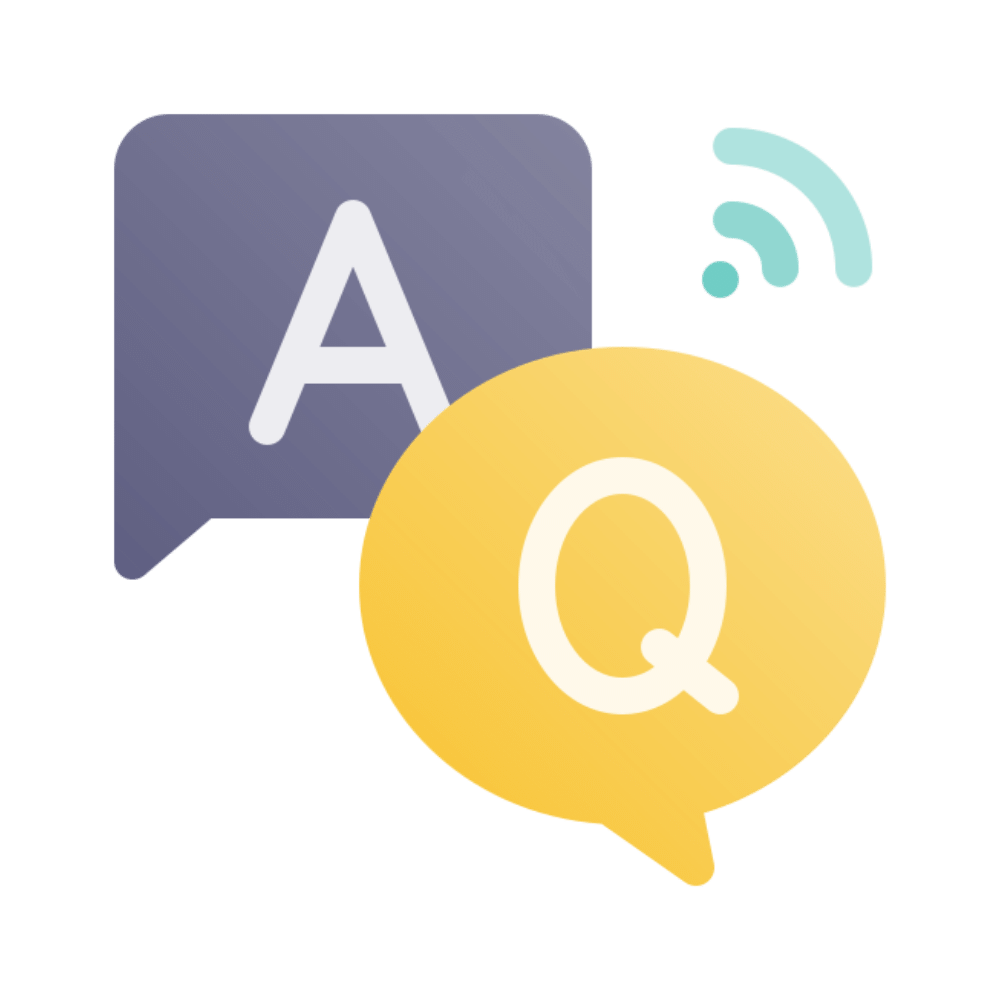 In this chapter, we will answer some of the most commonly asked questions about buying bitcoin using PayPal.
It's updated regularly, so there is a good chance we've already answered any questions you have.
What cryptocurrencies does PayPal support in US?
Customers (except Hawaii) can buy, sell and hold four cryptocurrencies on PayPal: Bitcoin, Ethereum, Litecoin, and Bitcoin Cash.
Can I buy bitcoin on Venmo?
Venmo is a mobile payment service owned by PayPal, founded in 2009 and based in New York, NY. Venmo provides you a way to send money to your friend if you don't want to deal with cash.
Last year, Venmo announced it would be adding Bitcoin and a few other cryptos to its platform.

This allows their 70 million users to buy Bitcoin directly after going through a short verification process.
The interesting thing about Venmo Bitcoin purchases is that users can use their existing Venmo balance to make the buy instantly. However, like PayPal, users cannot withdraw the Bitcoin from their Venmo wallet.
Does PayPal Accept Bitcoin as a Deposit Method?
You can't fund your PayPal account using Bitcoin from within PayPal.
However:
Using an exchange like Coinbase you can sell bitcoins to your PayPal account.
Can I Buy Bitcoin with PayPal on Coinbase?
Can I Buy Bitcoin with PayPal No ID?
eToro requires ID to purchase although you may be required to use a verified PayPal account.
LocalBitcoins requires ID as well.
What is xCoins?
xCoins is an exchange that focuses on connecting lenders to buyers. Lenders fund their account with Bitcoin, and then select their interest rate. Buyers select from an array of loans, choose the one is suited for them, then pay with their preferred payment method such as PayPal.
What is Paxful?
Paxful is another way to buy bitcoin with PayPal.
Can you use PayPal to receive money for selling Bitcoin?
Yes of course!
As mentioned above, you can sell cryptocurrencies to Coinbase or on LocalBitcoins and receive cash to your PayPal account. use in the USA and some of Europe. The fees for selling bitcoins to PayPal are 3.75% using Coinbase.
Can you buy other digital currency using this method?
Yes, PayPal and eToro all support multiple cryptocurrencies you can buy using PayPal.
PayPal will let you buy:
Bitcoin
Ethereum
Litecoin
Bitcoin Cash
eToro allows you to buy:
Bitcoin
Ethereum
Litecoin
Bitcoin Cash
XRP
XLM
You can also use this method to buy bitcoins and then trade the bitcoins for another cryptocurrency using an exchange like Poloniex or Kraken.
Does Coinbase accept PayPal?
Yes, Coinbase allows US and international customers to use the debit cards and bank accounts connected to their PayPal accounts to purchase Bitcoin on their platform.
Does Poloniex accept PayPal?
No, Poloniex only deals with cryptocurrency and does not accept deposits using credit card, bank account transfer, cash or PayPal.
Does Kraken accept PayPal?
Kraken is currently one of the biggest crypto exchanges and many people want to know if it accepts deposits via PayPal.
Well, the answer is no. Kraken accepts bank transfers, SWIFT, SEPA and ACH.
Does Coinmama accept PayPal?
No, Coinmama only accepts bank transfers, SWIFT, SEPA, credit card, debit card and ACH.
Bonus Chapter 1
How to Buy Bitcoin with PayPal on LocalBitcoins
In this bonus chapter, we walk you through how to buy bitcoin on localbitcoins using PayPal, every step of the way.
By the time you complete this chapter, it should be easy for you to get your Bitcoins using PayPal.
We don't recommend buying bitcoins with PayPal on LocalBitcoins. the fees are horrible as the premium is about 20% compared to the global Bitcoin exchange rate. Plus another 1% charged by LocalBitcoins!
Another con of using LocalBitcoins is you are dealing with an individual seller rather than a marketplace. You will also need a verified phone number connected to your LocalBitcoins account.
If you are still sure this is how you want to get your Bitcoins, here is how to do it.
To start, login to LocalBitcoins and then enter your buy amount and PayPal as the payment method:

You should now see a list of sellers willing to accept PayPal. Note that when I wrote this guide, the price of Bitcoin was $1,000 so the prices are mostly even more than 20% above the market rate!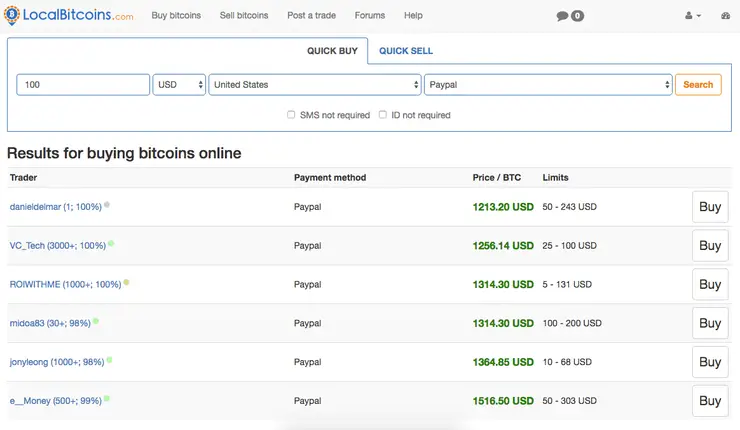 Click on one of the sellers and you'll see a page like this: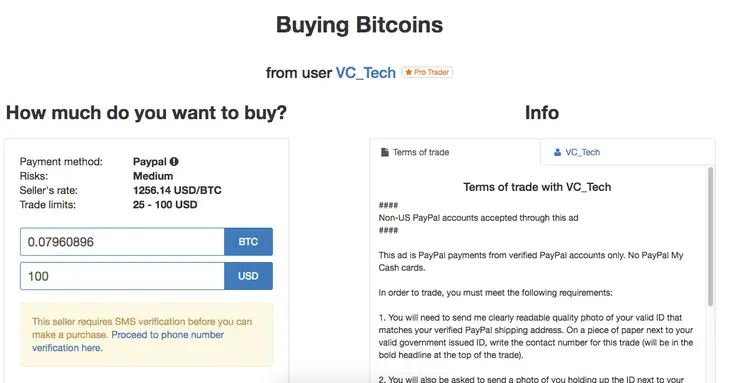 In the example above, you can see the buyer's limits on the left side (25-100 USD). On the right, the buyer has laid a number of rules and requirements for your PayPal account. This buyer, for example, requires that you send a picture of your photo ID, have a verified PayPal account, and also send a selfie holding your ID.
Note, you can also check a seller's feedback and history. Click on the username on the right side and a new tab will show that looks like this: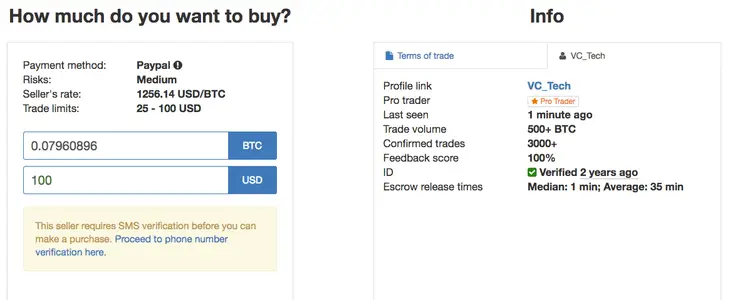 This seller has 3,000+ confirmed trades so your transaction would likely go through smoothly. If a seller has no feedback/history, this is a huge red flag!
If you had a verified account then on the left side you would be able to enter how much you want to buy and go through with your trade!
Bonus Chapter 2
Buying Bitcoins from PayPal Now Supported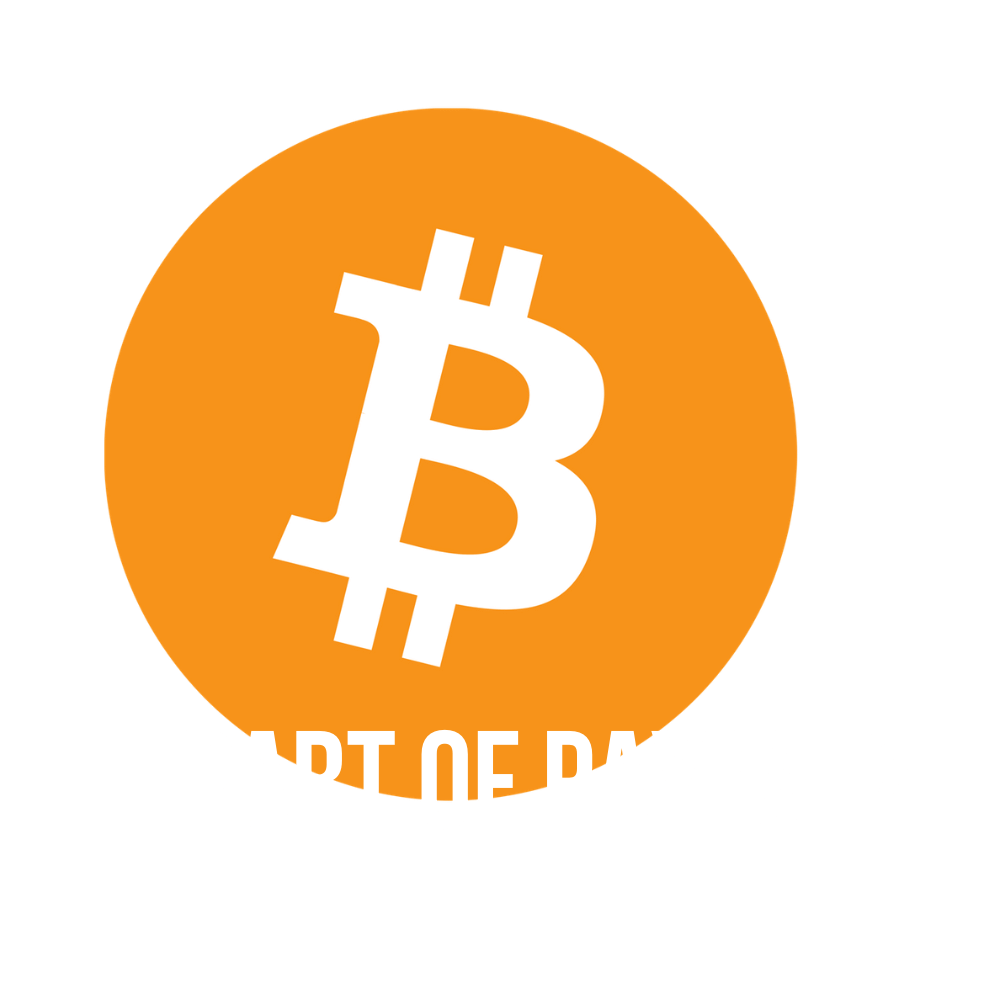 In this bonus chapter, we discuss the history of PayPal's comments on Bitcoin and its recent addition to the platform.
PayPal has spent many years talking down to Bitcoin, but finally offers it to buy.
PayPal Now Sells Bitcoin on its Platform!
Two years ago, PayPal announced it would begin selling Bitcoin and 3 other common cryptos on its platform, directly to its 346 million users.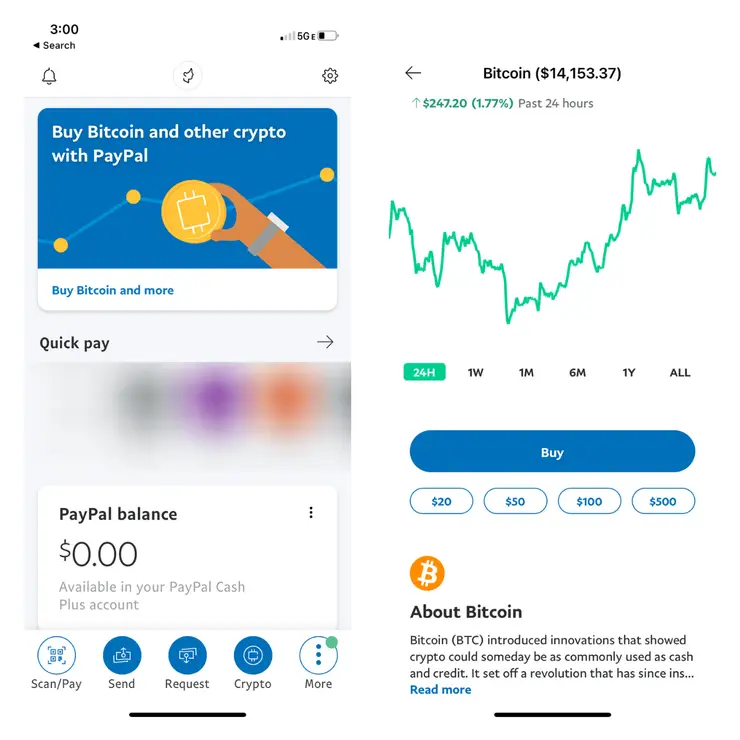 Here is what that looks like from within the PayPal app
Hardcore Bitcoiners will be sad to know that the buying functionality is really limited for now.
Users can only buy and sell their Bitcoins within PayPal. That means that users cannot withdraw the coins or even transfer them to other paypal users. Because of this, there is no way for a buyer to take custody of the coins himself. He must trust PayPal to custody them for him.
This may be ideal for older, less technically abled investors who merely want price action from Bitcoin. Still, for now, PayPal is basically offering users a way to speculate on the price of Bitcoin and nothing else.
There is one exception to this. Users can spend the Bitcoin with merchants who accept Bitcoin via PayPal. This is because PayPal is not sending the merchant Bitcoin anyway. They are paying the merchant in fiat currency - USD - and accepting the Bitcoin on their behalf. So when you spend your PayPal Bitcoins at one of these merchants, they are just selling your Bitcoin for you in order to pay the merchant.
What has PayPal said about Bitcoin in the past?
Back in April 2018, the founding CEO of PayPal said that Bitcoin was the biggest scam in history. Bill Harris used the words 'speculative', 'gamble', 'scam' and 'bubble' to describe the cryptocurrency. He warned people about Bitcoin volatility and to be careful against what he termed as a "pump and dump scheme" with risks that the world had never witnessed.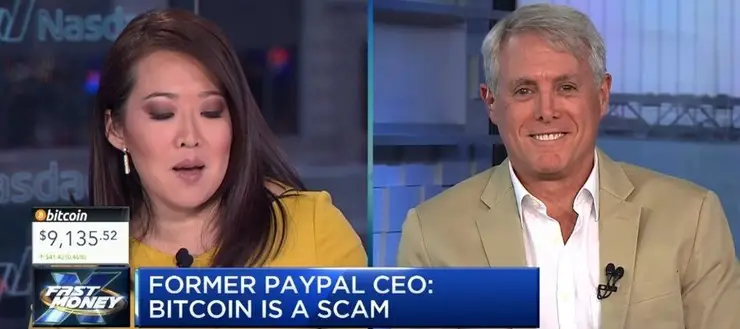 Bill Harris on FastMoney
This announcement seemed to negate an earlier suggestion by a top executive at PayPal that Bitcoin would become a popular payment option. In February of 2018, Chief Financial Officer John Rainey was interviewed by Wall Street Journal. In a part of the interview titled "Crypto Factor", he maintained that there was a likelihood of Bitcoin becoming a popular payment option.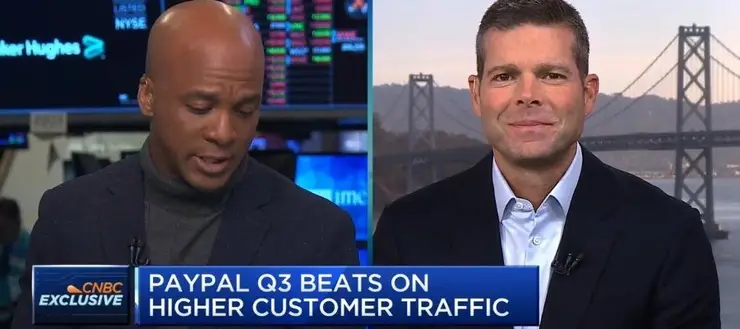 John Rainey on CNBC
However, Rainey indicated that it would take years before this would ever become a reality. This is a position that PayPal's co-founder shares. Max Levchin was quoted in December 2017 saying that the digital asset technology was revolutionary. Even so, Levchin did not think that PayPal was ready to embrace the technology yet.
PayPal changing its tune on Bitcoin
In early 2020, it emerged that PayPal had begun something called the "Blockchain Research Group" and posted job openings for eight engineering positions in San Jose, California and Singapore.
[PayPal wants its own] perspective and view on [blockchain] technology itself to see how it can help us contribute to the concept of creating an open digital payments platform that can serve everyone....We are a strong believer in the potential of blockchain. The digitization of currency is only a matter of when not if.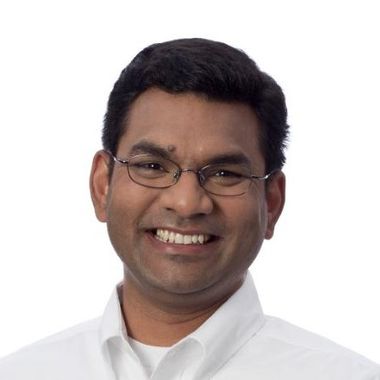 Sri Shivananda
CTO, PayPal
Then, in July 2020, Coindesk broke the story that PayPal would be adding Bitcoin and other crypto purchasing through its platform soon. As of now, we do not know when PayPal intends on launching this service or even what coins it will support, though it's almost certain Bitcoin will among the coins offered.
What we do know is that the service will be provided via Paxos Crypto Borkerage API. Paxos will handle all custody, KYC, and compliance. PayPal will merely allow you to use your PayPal balance to or connected cards to buy and sell Bitcoin through its own user interface.
PayPal has already partnered with Coinbase, BitPay and GoCoin for transactions of digital goods. This allowed merchants using PayPal to also accept cryptocurrencies with minimal effort. John Donahoe, the Chief Executive Officer at eBay, said he believed such a partnership would hugely benefit his company in the future.
It's important to note, though, that this story comes from an anonymous source, and has not been confirmed by PayPal at this time. However, the source suggested that an announcement would be mader later this week. We'll update this page accordingly as we find out more.