We may receive advertising compensation when you click certain products. Before jumping into this page, an important disclosure.
Popular Exchanges to Buy Crypto & Bitcoin in Maryland

eToro

LEARN MORE

eToro USA LLC; Investments are subject to market risk, including the possible loss of principal.

Well-known and trusted exchange
Interface is clean and easy to use
Your capital is at risk.

Coinbase

BUY NOW

at Coinbase's Secure Site

US based crypto & Bitcoin exchange
Best way to buy crypto in the US
Instantly connect bank account and buy
Coinbase is the world's largest Bitcoin (BTC) broker. They represent an easy and fast way for new users to purchase bitcoins. Coinbase supports customers in over 30 countries, including the United States, Europe, UK, Singapore, and Canada.

Customers in the above-mentioned countries can purchase bitcoins by debit card, bank transfer, SEPA transfer, and more.

Eligible US residents (excluding Hawaii) who successfully create an account and purchase crypto will receive $5 in Bitcoin (BTC) added to their Coinbase portfolio.
Pros
High liquidity and buying limits
Easy way for newcomers to get bitcoins
"Instant Buy" option available with debit card
Cons
Easy to use but fees can be high
Coinbase may track how and where you spend your bitcoins
Ease of Use
Easy
Privacy
Low
Speed
Average
Fees
Average
Reputation
Trusted
Limits
High
Gemini
Gemini is a New York-based Bitcoin exchange, open to residents of the United States, UK, Canada, Hong Kong, Japan, Singapore and South Korea. Deposits can be made via wire transfer, SEPA or ACH transfer.
Get $20 of free BTC after trading $100 or more within 30 days.
Pros
Trustworthy and regulated exchange
Instant deposit lets you buy coins quickly (but not withdraw them)
Some of the lowest fees in the US and Canada
Cons
Somewhat confusing to use for new buyers
Ease of Use
Hard
Privacy
Low
Speed
Slow
Fees
Low
Reputation
Trusted
Limits
High
Uphold
Crypto exchange established in 2015. United States residents can buy bitcoin & crypto via wire transfer, credit card, debit card and ACH transfer.
Pros
Ability to also buy gold and silver
Cons
Requires ID verification, so not private
Ease of Use
Easy
Privacy
Low
Speed
Average
Fees
Low
Reputation
Trusted
Limits
High
Bitcoin IRA
Bitcoin IRA offers a tax-advantaged way to invest in Bitcoin and Ethereum using your 401k or other retirement savings.
Bitcoin IRA is a US licensed IRA custodian, so you know your crypto or Bitcoin IRA is in full compliance with the Federal Government.
Pros
Tax Advantaged Bitcoin Savings
Easy to set up account
Cons
Cannot custody the Bitcoin yourself
Ease of Use
Average
Privacy
Low
Speed
Fast
Fees
Low
Reputation
Trusted
Limits
High
Coinmama
Coinmama allows customers in almost every country to buy bitcoin. They charge a 4.9%-5.9% (depends on volume) fee on each purchase.

Customers in Europe can also purchase bitcoins with SEPA transfer for a lower fee.
Pros
Works in almost all countries
Highest limits for buying bitcoins with a credit card
Reliable and trusted broker
Cons
Some of the highest fees among credit/debit card bitcoin brokers
Ease of Use
Easy
Privacy
Low
Speed
Fast
Fees
Average
Reputation
Trusted
Limits
High
River
River makes it easy to buy bitcoin. It has a clean interface, low fees and allows for automatic purchases.

It currently offers its services in all US states besides New York and Nevad.

Be sure to read our River Financial review.
Pros
Very clean interface
Unique recurring buy feature
Cons
Bitcoin-only, no support for other coins
Ease of Use
Easy
Privacy
Low
Speed
Average
Fees
Low
Reputation
Trusted
Limits
High
Swan Bitcoin
Swan Bitcoin is a dollar cost averaging Bitcoin exchange, where users can set up recurring Bitcoin purchases to be drafted from their bank account or credit card every month or week.

Get $10 in free BTC when you make your first purchase.
Pros
Easy to set up
Automated dollar cost averaging
Very low fees
Cons
First purchase takes awhile
No way to sell on platform
Ease of Use
Hard
Privacy
Low
Speed
Fast
Fees
Low
Reputation
Trusted
Limits
High
Coinbase Pro
Coinbase's exchange, Coinbase Pro, is one of the largest Bitcoin exchanges in the United States. Users can fund their accounts via bank transfer, SEPA, or bank wire. Coinbase Pro offers good prices and low fees, but their confusing user interface may initially prove difficult to navigate.
Pros
Some of the lowest fees available for US and EU customers
Possible to buy bitcoins for 0% fees
Cons
User interface is confusing for first time buyers
Ease of Use
Hard
Privacy
Low
Speed
Average
Fees
Low
Reputation
Trusted
Limits
High
You can use our Bitcoin ATM map to buy bitcoins with cash. Bitcoin ATMs can be a quick and easy way to buy bitcoins and they're also private. That convenience and privacy, however, comes with a price; most ATMs have fees of 5-10%.
Pros
Our map makes it super easy to find a Bitcoin ATM near you
Cons
Bitcoin ATMs often have 5-10% fees per purchase
-
Chapter 1
Bitcoin & Cryptocurrency Trading in Maryland
As of October 2021, Maryland allows cryptocurrency businesses and exchanges to operate in the state under the "money transmission" legal codes. Guidance from the Maryland Office of the Commissioner of Financial Regulation website states, "an administrator or exchanger that accepts and transmits a convertible virtual currency or buys or sells convertible virtual currency for any reason is a money transmitter under federal regulations." The Office states on its regulated industries page that its regulation of money transmission is "including transmission of virtual currency."
Companies that have activities that fit under the Maryland Money Transmission Act from 2010 need licensing. Apart from bills proposed to study cryptocurrency legislation there have been no proposed bills to change the way bitcoin is regulated in the state.
A view of Annapolis - capital of the state of Maryland
In April 2022, the Porsche Towson dealership announced that it would accept bitcoin and other cryptocurrencies as payment using BitPay for processing the payment.
The University of Maryland website describes the benefit of donating cryptocurrency to the university and provides a list of accepted cryptocurrencies.
Cryptocurrencies are not a problem in Maryland and one of the easiest ways to buy Bitcoin is through the cryptocurrency exchanges outlined above. There are several exchanges offering Bitcoin in Maryland, and you can easily select one based on your requirements and preferences using our guide. Different exchanges have different transaction fees, withdrawal limits, payment modes, and verification processes that need to be kept in mind before users select one.
Additionally, Bitcoin buyers need to keep in mind the fact that certain exchanges might require them to get a wallet of their own before they are able to buy the digital currency. Also, it is recommended to have a wallet of your own for security reasons, preferably a hardware wallet.
Another way to buy Bitcoins in Maryland is through automated teller machines (ATMs). These ATMs allow users to instantly purchase the cryptocurrency using cash, and most of them only require a telephone number for verification. This makes them more private than exchanges.
You can use our Bitcoin ATM finder tool to find the one nearest you.
They are located in Salisbury, Washington, Baltimore, and Aspen and many other cities. The state also has ATMs for buying and selling other cryptocurrencies like Dogecoin, Monero, Zcash, Litecoin, Dash, and Ether. However, there are far fewer ATMs for these coins.
LocalBitcoins is another option. Here, you can buy and sell Bitcoin for a wide range of payment methods, from gift cards to bank transfers. LocalBitcoins is a peer-to-peer (P2P) exchange, where you buy and sell with another individual. Similar to craigslist, this does introduce a degree of risk,. You can minimize that risk by conducting all business on the platform, making use of its escrow services, and only trading with users who have a good reputation.
-
Chapter 2
Best Bitcoin Wallets for Maryland
There are three main types of Bitcoin wallet and all of them are supported in Maryland:
Software (desktop or mobile - iOS and Android wallets
Hardware wallet
Cold-storage (paper or steel wallets, the latter of which are used to backup your main wallet.
Best for Security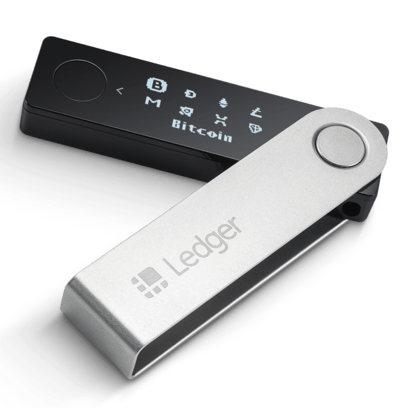 Ledger Nano X
Secure storage for any cryptocurrency
More About
Ledger Nano X
The Ledger Nano X is the newest crypto hardware wallet, and is very easy to use. It connects to iOS, Android & desktop computers.
Best for Desktop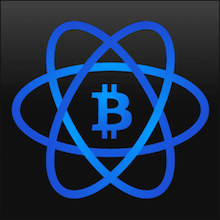 Electrum
Simple yet powerful desktop wallet
More About
Electrum
Electrum is a Bitcoin-only wallet that has been around since 2011. It's easy to use, but has advanced features.
-
Chapter 3
Hacks and Crypto Scams in Maryland
ATM Scam
In 2017, a man from Maryland became a scam victim after attempting to buy his dream car online. Via email, the seller of the car requested that hesend the money through a Bitcoin ATM. The man made the transaction, but never received the car or got a response to his emails.

Thankfully, the owwner of the Bitcoin ATM refunded the man his money.
Operation Cryptosweep
In 2018, the attourney general of Maryland annouced that state regulators would be participating in 'Operation Cryptosweep', a joint initiative of state and provincial securities regulators in the United States and Canada.
Through this initiative, the Maryland Securities Division began enforcement actions against a Bitcoin trading platform that was promissing 150% profit to its investors. By the fall of 2018, the investigators had revealed more than 200 investigations into crypto-related activities that could be violations of both state and provicial securities laws.
-
Does Binance Work in Maryland?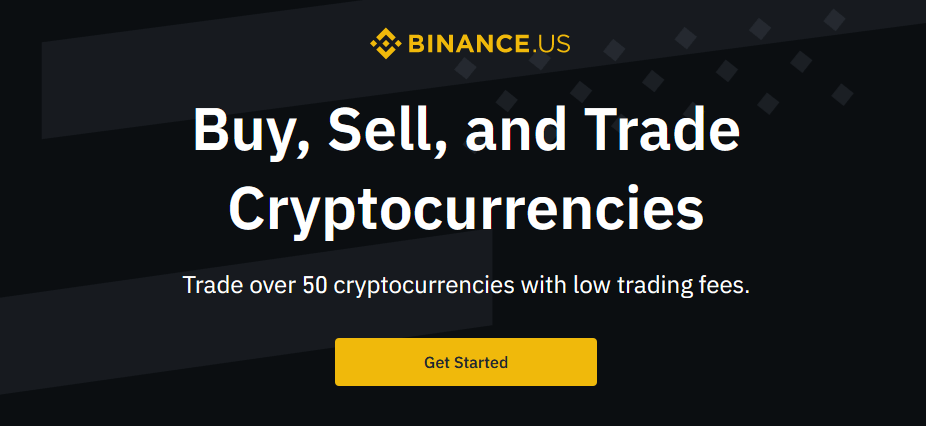 Yes, Binance is available for customers in Maryland.
However, you cannot simply go to binance.com and sign up for an account.
Binance has a special website for US based customers at Binance.us
Due to US regulations, Binance US is more strict about handling KYC and AML of new customers.
This just means that verification may take a little longer than it would on regular Binance.
The biggest difference between Binance US and regular Binance is the coin support as well as some of the features available to users.
Because of this, you shouldn't just look at the supported coins listed on binance.com and assume Binance US will sell it to you.
Does Coinbase work in Maryland?

Users in Maryland can convert, buy, and sell cryptocurrencies with fiat. Supported payment methods are:
Bank Account
Deposit
PayPal
Credit Card
Does Gemini work in Maryland?

Users in Maryland can use all of Gemini's products and services.
Does Coinmama work in Maryland?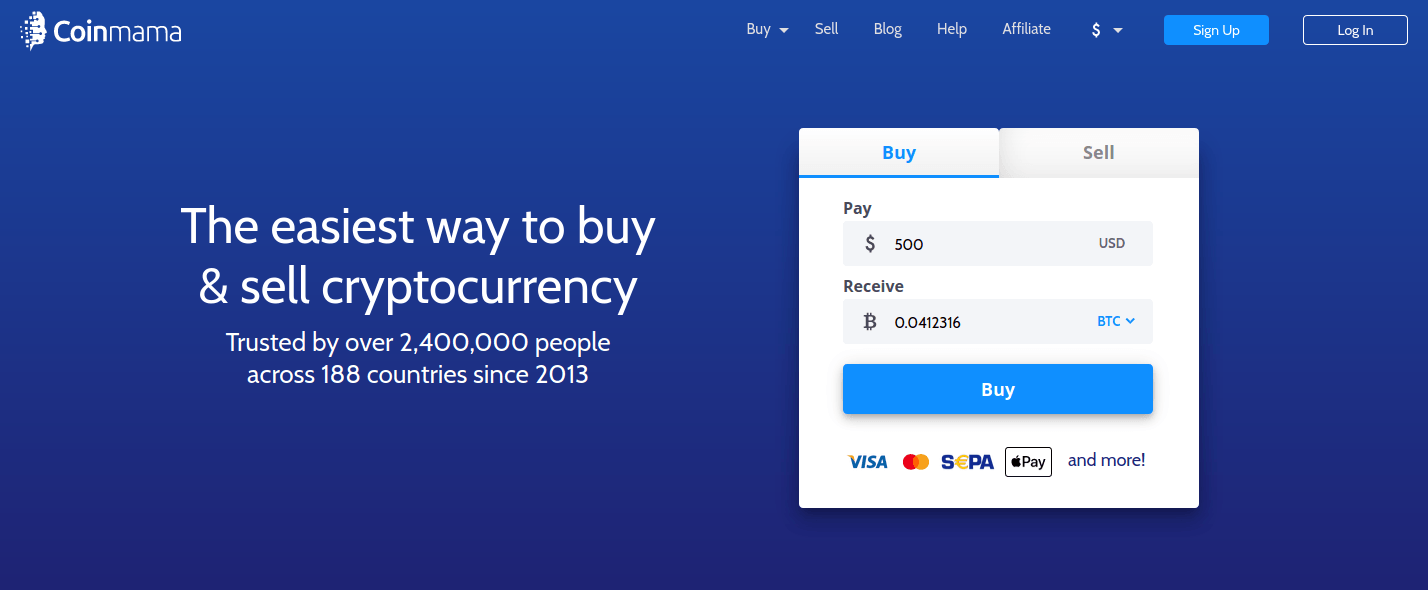 Users in Maryland can use all of Coinmama's products and services.
Does Kraken work in Maryland?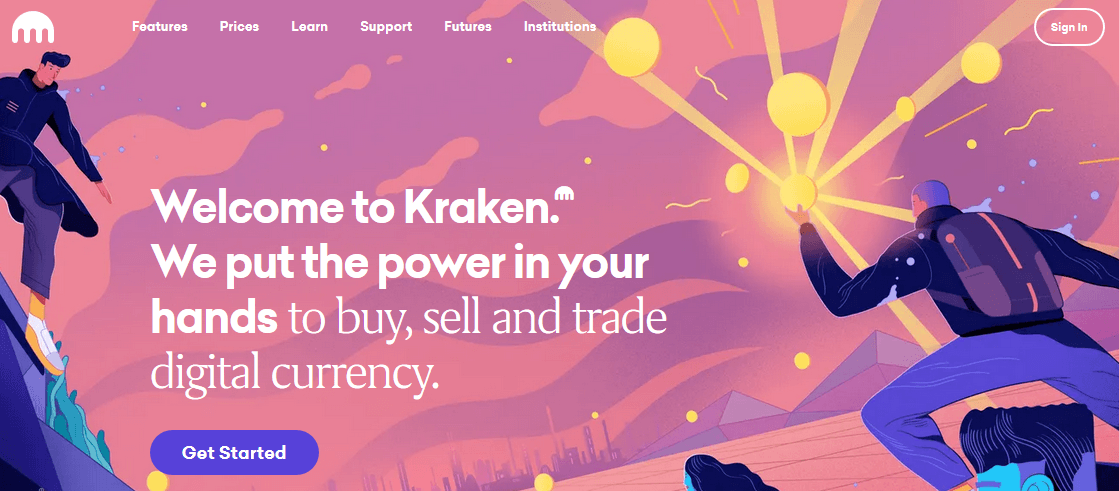 Users in Maryland can use all of Kraken's products and services.
Does Kucoin work in Maryland?

As of now, Kucoin does not accept customers from any US state, including Maryland.
Where Can I Find a Bitcoin ATM in Maryland?
The best way to find a Bitcoin ATM in Maryland is to use our Bitcoin ATM finder tool.
Here, you can filter by any of the most popular cryptocurrencies and find ATMs that support buying, selling, or both.
Where do I exchange Bitcoin for Cash in Maryland?
According to www.coinatmradar.com, these are the cities in the state of Maryland where Bitcoin can be eschanged for cash: Baltimore, Clinton, Columbia, Cumberland, Easton, Edgewater, Frederick, Marlow Heights, Ocean City, Salisbury, Silver Spring, Suitland, Townson.
How do I cash out of Bitcoin in Maryland?
Any exchange listed above will allow you to sell your Bitcoin for fiat currency.
Another way to sell Bitcoins in Maryland is through automated teller machines (ATMs). These ATMs allow users to instantly purchase and sell cryptocurrency using cash, however most of them require at least a phone number, so they aren't totally private.
And, as mentioned previously, you can also use LocalBitcoins.
You could also use a service like eGifter to sell your Bitcoin for gift cards.