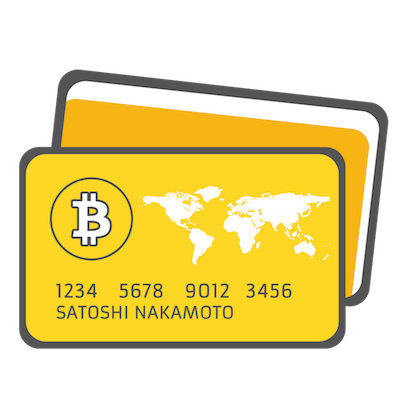 We can both agree on this:
Buying bitcoin & crypto with a debit card is confusing.
Today we'll show you how easy and fast it can be.
We've collected the best exchanges and listed them for you below.
Here's the deal:
Buying bitcoin (BTC) with a debit or credit card used to be REALLY hard.
Luckily, companies like eToro and Bitstamp have made it very easy.
Below, we've listed 5 proven exchanges for buying cryptocurrency with your debit card or credit card.
Due to regulations, New York residents can ONLY use Bitstamp to buy with debit card. The other exchanges don't support New York.
We suggest using the exchanges listed or doing research before buying from any exchange.
Many exchanges are simply trying to steal your credit card information!
We do research on every exchange we list and are very careful not to include scam exchanges on our site.
Pros
High liquidity and buying limits
Easy way for newcomers to get bitcoins
"Instant Buy" option available with debit card
Cons
Easy to use but fees can be high
Coinbase may track how and where you spend your bitcoins
Bitstamp
At Bitstamp you can buy bitcoin, ethereum and other cryptos using a debit card and ACH transfer instantly.
Bitstamp supports all US states, including New York, but does not support Hawaii.
Pros
One of the longest-running Bitcoin exchanges
Very low 0.25% fee, falling to 0.1% with sufficient trading volume
Good range of deposit and withdrawal options
Cons
Has been hacked before, users should not store funds on the exchange for any period of time
Uphold
At Uphold you can buy bitcoin, ethereum and other cryptos using a debit card.
Pros
Ability to also buy gold and silver
Cons
Requires ID verification, so not private
Coinmama is a bitcoin broker that specializes in letting you purchase bitcoin with a debit card.
Coinmama offers high limits. You can buy up to:
$5,000 worth of bitcoin per day
$20,000 worth of bitcoins per month
After your account is verified and a purchase is made you will receive your bitcoin within a few minutes.
Coinmama is available in all US states besides New York and Hawaii.
Pros
Works in almost all countries
Highest limits for buying bitcoins with a credit card
Reliable and trusted broker
Cons
Some of the highest fees among credit/debit card bitcoin brokers
Coinbase is one of the biggest Bitcoin exchanges.
At Coinbase you can buy up to $150 or €150 of bitcoin per week instantly with a debit card (not credit card) in the USA.
Coinbase charges a flat 3.99% fee on all purchases via debit card, which is among the lowest for US customers.
A quick step-by-step guide on how to buy bitcoins with debit card on Coinbase:
Create account. Open your account on Coinbase.
Connect debit card. Add your debit card to your Coinbase profile
Verify ID. Verify your ID with Coinbase.
Buy bitcoins! Buy bitcoins using your debit card.
Pros
High liquidity and buying limits
Easy way for newcomers to get bitcoins
"Instant Buy" option available with debit card
Cons
Purchases made with bank transfer can take up to 5 days to complete
Coinbase may track how and where you spend your bitcoins
Chapter 3
How to Buy Tutorials
Uphold Buying Tutorial (Debit Card)
Coinbase Buying Tutorial
Chapter 4
Frequently Asked Questions
If you're still a bit confused, that's okay. Buying crypto is hard and that's why I built this site.
The FAQ section below should answer all of your remaining questions.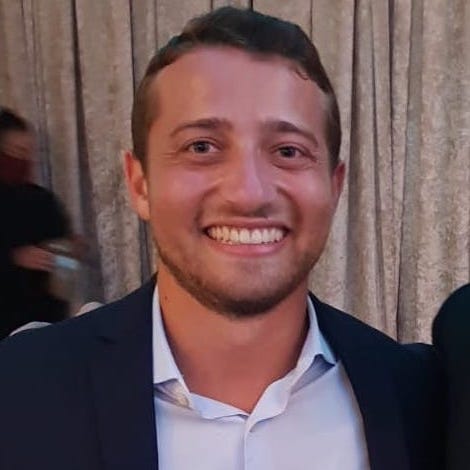 Jordan Tuwiner
Founder, Buy Bitcoin Worldwide
What risks are involved when buying bitcoins with credit card?
First of all, make sure the company you are using for your purchase has a good reputation and is regulated. It's possible that sketchy companies selling bitcoins may be collecting card (credit card fraud) information and could possibly use your information to make fraudulent purchases with your card.
Some users have reported cash advanced fees, so be sure to understand how your CC company handles the purchase of bitcoins.
Can I Use my Debit Card to Buy Bitcoin on Bitcoin ATM?
At this time, no. Most Bitcoin ATMs accept cash only. However, you can use your debit card to get cash at a normal ATM, and then use the cash to buy bitcoin at an ATM.
What are the advantages and disadvantages?
| Advantages | Disadvantages |
| --- | --- |
| Easiest ways to buy bitcoins | Hard to buy large amounts of bitcoins |
| Fastest way to buy bitcoins | Highest fees |
Can I buy crypto with stolen credit card?
This is not possible since you won't pass ID verification. It's also illegal, so you should not do it or try.
Can I buy bitcoin with credit card anonymously?
This is illegal and you won't pass ID verification.
Can I buy bitcoin with a pre-paid debit card?
Most exchanges will not allow you to use a pre-paid debit card. To buy bitcoin with a pre-paid debit card you will have to exchange it locally using LocalBitcoins.
If the limits aren't high enough for me, can I buy bitcoins on multiple exchanges?
Yes, of course.
If, for example, CoinMama's limits are too little for you, you could buy $150 each week and also open a Coinbase account and buy an additional $150.
Is it risky giving up my ID in order to buy?
It depends how much you trust the exchanges. Just like any information you give up online, there is always the risk that it can be hacked or stolen from the website you give it to.
One thing that Bitcoin exchanges have going for them is that because they are constantly under attack, they have some of the best security and protections in place to protect against the hacking of your personal info.
There is always risk with anything related to information online. Even Yahoo was hacked and information on 400 million accounts was stolen.
How do I determine the best way to buy?
The best way is to read through the description for each exchange. Make sure you find one that supports your country and has fees that you're okay with. You're also free to try multiple exchanges to see which you like using the best.
What Happened to VirWox?
Can you Buy Less than One Bitcoin?
Yes, it is possible to buy less than one bitcoin.
Each bitcoin is divisible to the 8th decimal place, meaning each bitcoin can be split into 100,000,000 pieces. Each unit of bitcoin, or 0.00000001 bitcoin, is called a satoshi.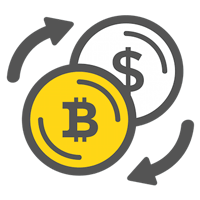 When buying Bitcoin, you don't have to buy a full bitcoin and can easily buy less than one.
Most Bitcoin exchanges will let you specify the amount of fiat currency you want to spend and in exchange sell you the equivalent amount of Bitcoin. For example, if one bitcoin is worth $250, and you want to buy $125 worth of bitcoin, you'll receive 0.50 bitcoin–assuming there are no fees.
Vice-versa, most Bitcoin brokers also let you specify the amount of bitcoin you want and will charge you the equivalent in fiat. For example, if you want to buy 0.25 bitcoin and 1 bitcoin is $300, you'll be charged $75.
So, yes, it's 100% possible to buy less than one bitcoin. Companies like Coinbase will let you buy as little as $1 worth of bitcoin.
Should I leave my bitcoins on the exchange after I buy?
We strongly recommend storing any bitcoins you want to keep safe in a wallet you own. Many Bitcoin exchanges have been hacked and lost customer funds. If you don't want to fall victim to these hacks then the easiest way is to store your coins in a wallet you control.
Can you sell bitcoins?
Out of the exchanges we listed, CEX.io is the only one that allows you to sell bitcoins to your debit card.
Will the fees for buying bitcoins with debit card or credit card ever get lower?
Probably not. Payment processors like Visa, Mastercard and American Express charge their merchants very high transaction fees.
| Card | Average Fee Charged to Merchant |
| --- | --- |
| Mastercard | 1.55% - 2.6% |
| Visa | 1.43% - 2.4% |
| Discover | 1.56% - 2.3% |
| American Express | 2.5% - 3.5% |
Exchanges get charged EVEN higher rates than these since buyers are so likely to make chargebacks. After all, if someone steals your credit card, buying Bitcoin is about the best place to charge money to your card.
Credit card companies have to eat those fraudulent charges when you report the fraud. So they pass that cost to the exchanges who then pass it on to you - the buyer using the credit card to buy bitcoins. The fees could get lower if some exchange cuts a deal with a credit card processing company to get lower fees.
Can I buy other cryptocurrency using this method?
Depends on the exchange. Coinbase, for example, allows you to buy Litecoin and Ethereum with credit card. Coinmama, on the other hand, supports Bitcoin, Litecoin and Ethereum
Why are Fees so High when I Use Credit Card?
Credit Cards exist to make buying items fast and easy. When you use a credit card, you are actually borrowing money from the card issuer. Because you are not actually spending your money when you use a credit card, it means its very easy to cancel a charge or refuse to pay the balance off. Credit card companies tend to side with their customers over the merchant as well. Card companies also charge the merchant around 3% to process the payment.
For all of these reasons, accepting credit card purchases is quite expensive. Chargebacks, fees, and fraud all must be considered when accepting a credit card and that cost comes out in the form of an increased price for whatever you are buying.
This is especially difficult when the merchant is selling something like Bitcoin, because once you have it, the merchant cannot reverse the transaction to get it back.
Why do I have to buy bitcoins with credit card in order to buy other cryptocurrencies?
This is because most other cryptocurrencies are traded against Bitcoin. The liquidity for altcoins against the US dollar is often very poor. But on the other hand, the liquidity against BTC is usually very good. So it's easy to get other currencies once you have bitcoins, but not easy to get other currencies without having BTC first.
Did banks ban buying cryptocurrency with credit card?
In the USA, some banks are blocking users from buying cryptocurrency on credit. Some banks may treat crypto purchases with a credit card as cash advances that have additional fees associated with them. This would seem a resaonable practice since crypto is usable instantly and is basically like cash. This may be why debit card purchases appear to still be working. European users still appear to be able to buy crypto with a credit card.
On June 11, 2018 there were reports that Wells Fargo blocked all its customers credit cards from buying BTC.

At that time, most credit cards had already been blocked by Visa and Mastercard from buying bitcoins as well. But, Wells Fargo said they may allow purchases of cryptocurrency again down the line.
Chapter 5
Theft, Scams, and Storage
If you get one thing from this article let it be this:
Don't store your bitcoins on exchanges!!!
I've been buying bitcoins for more than three years. I've never lost any money to scams or thefts. Follow the guidelines in this article and you'll be able to do the same.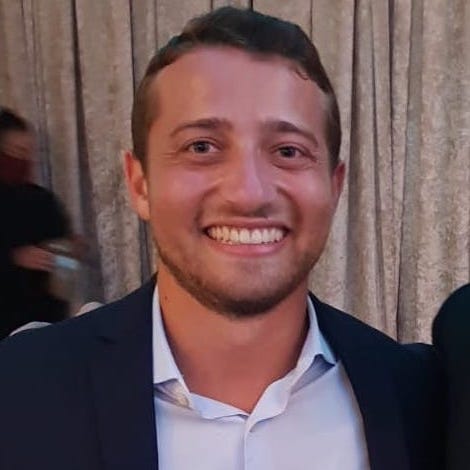 Jordan Tuwiner
Founder, Buy Bitcoin Worldwide
Here are two examples where users got screwed by leaving bitcoins on exchanges:
And there are many more I could list.
Make sure you get yourself a Bitcoin wallet that will securely store your bitcoins.
Besides storage, there are many scam exchanges out to steal your credit card information and/or bitcoins.
Following these two basic principles should help you avoid theft, scams, and any other loss of funds:
Do research before buying on any exchange. Check reviews, ratings, and regulation information.
Don't store coins on the exchange. Already mentioned above but worth repeating.
Secure Bitcoin Hardware Wallets: