We may receive advertising compensation when you click certain products. Before jumping into this page, an important disclosure.
eToro
eToro allows you to buy Bitcoin & crypto in the United States.

It offers a free wallet, app, and is easy and quick to use for purchases.

Limited-time offer: Get $10 free once you trade $100 worth of cryptocurrency.

Cryptocurrency is offered by eToro USA LLC ("the MSB") (NMLS: 1769299) and is not FDIC or SIPC insured. Investing involves risk, and content is provided for educational purposes only, does not imply a recommendation, and is not a guarantee of future performance. BuyBitcoinWorldwide.com is not an affiliate and may be compensated if you access certain products or services offered by the MSB.
Visit eToro's Website
Pros
Trusted exchange with 25+ million users
Easy to use to buy
The interface is clean and many coins supported
Cons
You cannot deposit cryptocurrency, but you can deposit with other payment methods
Ease of Use
Easy
Privacy
Low
Speed
Average
Fees
Low
Reputation
Trusted
Limits
High
Kraken
Founded mid-2011, Kraken is the one of the world's largest cryptocurrency exchanges, and one of the largest in based on daily average trading volume. It is available in almost all countries.

Deposits can be made via bank wire, ACH and SWIFT. Users can buy bitcoin, ethereum, dogecoin and dozens of other coins. Visit Kraken's Website
Pros
Very low 0.25% taker fee, falling to 0.1% with sufficient trading volume
Very low maker fee, falling to 0% with sufficient trading volume
Highly-rated for security and data protection
Cons
Requires ID verification, so not private
Ease of Use
Hard
Privacy
Low
Speed
Average
Fees
Low
Reputation
Trusted
Limits
High
Coinbase
Coinbase is one of the largest exchanges, with over 100 million users.

USA users can buy bitcoins and crypto fast and easily using Coinbase's free app or on its website.

Coinbase also offers a free wallet for its users.

Eligible US residents (excluding Hawaii) who successfully create an account and purchase crypto will receive $5 in Bitcoin (BTC) added to their Coinbase portfolio. Visit Coinbase's Website
Pros
Trusted exchange with 100 million+ users
Based in the USA; with a free wallet included
App available on Apple App Store & Play Store
Cons
Easy to use but fees can be high
Coinbase may track how and where you spend your bitcoins
Ease of Use
Easy
Privacy
Low
Speed
Average
Fees
Average
Reputation
Trusted
Limits
High
Bitcoin IRA
Bitcoin IRA offers a tax-advantaged way to acquire Bitcoin via an IRA.
Visit Bitcoin IRA's Website
Pros
Tax-advantaged Bitcoin savings
Easy to set up an account
Cons
Cannot custody the Bitcoin yourself
Ease of Use
Average
Privacy
Low
Speed
Fast
Fees
High
Reputation
Trusted
Limits
High
Gemini
Gemini is a New York-based Bitcoin exchange, open to residents of the United States, UK, Canada, Hong Kong, Japan, Singapore and South Korea. Deposits can be made via wire transfer, SEPA or ACH transfer.
Get $20 of free BTC after trading $100 or more within 30 days.
Pros
Trustworthy and regulated exchange
Instant deposit lets you buy coins quickly (but not withdraw them)
Some of the lowest fees in the US and Canada
Cons
Somewhat confusing to use for new buyers
Ease of Use
Hard
Privacy
Low
Speed
Slow
Fees
Low
Reputation
Trusted
Limits
High
Uphold
Crypto exchange established in 2015. United States residents can buy bitcoin & crypto via wire transfer, credit card, debit card and ACH transfer.
Pros
Ability to also buy gold and silver
Cons
Requires ID verification, so not private
Ease of Use
Easy
Privacy
Low
Speed
Average
Fees
Low
Reputation
Trusted
Limits
High
Coinmama
Coinmama allows customers in almost every country to buy bitcoin. They charge a 4.9%-5.9% (depends on volume) fee on each purchase.

Customers in Europe can also purchase bitcoins with SEPA transfer for a lower fee.
Pros
Works in almost all countries
Highest limits for buying bitcoins with a credit card
Reliable and trusted broker
Cons
Some of the highest fees among credit/debit card bitcoin brokers
Ease of Use
Easy
Privacy
Low
Speed
Fast
Fees
Average
Reputation
Trusted
Limits
High
River
River makes it easy to buy bitcoin. It has a clean interface, low fees and allows for automatic purchases.

It currently offers its services in all US states besides New York and Nevada.

Be sure to read our River Financial review.
Pros
Very clean interface
Unique recurring buy feature
Cons
Bitcoin-only, no support for other coins
Ease of Use
Easy
Privacy
Low
Speed
Average
Fees
Low
Reputation
Trusted
Limits
High
Swan Bitcoin
Swan Bitcoin is a dollar cost averaging Bitcoin exchange, where users can set up recurring Bitcoin purchases to be drafted from their bank account or credit card every month or week.

Get $10 in free BTC when you make your first purchase.
Pros
Easy to set up
Automated dollar cost averaging
Very low fees
Cons
First purchase takes awhile
No way to sell on platform
Ease of Use
Hard
Privacy
Low
Speed
Fast
Fees
Low
Reputation
Trusted
Limits
High
Coinbase Advanced Trader
Coinbase's exchange, Coinbase Advanced Trader (formerly called Coinbase Pro), is one of the largest Bitcoin exchanges in the United States. Users can fund their accounts via bank transfer, SEPA, or bank wire. Coinbase Advanced Trader offers good prices and low fees, but its confusing user interface may initially prove difficult to navigate.
Pros
Some of the lowest fees available for US and EU customers
Possible to buy bitcoins for 0% fees
Cons
The user interface is confusing for first-time buyers
Ease of Use
Hard
Privacy
Low
Speed
Average
Fees
Low
Reputation
Trusted
Limits
High
Bitcoin ATMs
You can use our Bitcoin ATM map to buy bitcoins with cash. Bitcoin ATMs can be a quick and easy way to buy bitcoins and they're also private. That convenience and privacy, however, comes with a price; most ATMs have fees of 5-10%. View Bitcoin ATMs
Pros
Our map makes it super easy to find a Bitcoin ATM near you
Cons
Bitcoin ATMs often have 5-10% fees per purchase
-
Bitcoin & Cryptocurrency Trading in New Jersey
New Jersey's laws relating to Bitcoin and cryptocurrencies are pretty much par for the course compared to other U.S. states. There is pending legislation that aims to clarify the regulation of firms transacting in cryptocurrencies, but no concrete action so far.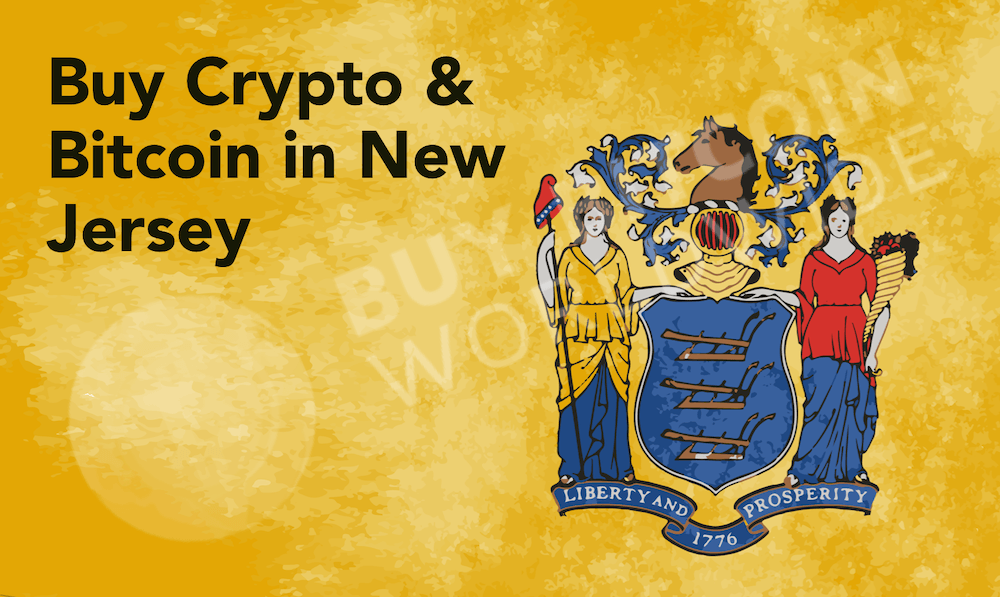 Still, this hasn't stopped crypto from gaining a foothold in the Garden State. New Jersey comes in at #5 on the list of U.S. states most interested in Bitcoin over the last 12 months, as ranked by Google Search Trends.
In October 2022, the general assembly passed the "Digital Assets and Blockchain Regulation" Act, allowing decentralized autonomous organizations to form in the state, allowing companies to issue electronic stock certificates, and create tax incentives for virtual currency businesses to move to New Jersey. It does require developers to file online with the Department of Banking and Insurance before making an open blockchain token available for sale, and pay a $1,000 filing fee.(2)
The state does take the federal laws regarding financial transactions seriously. In 2019, a federal grand jury indicted a 46 year old New Jersey man who had operated a Bitcoin exchange on one count of operating an unlicensed money transmitting business. While the state of New Jersey does not currently require firms dealing in cryptocurrency to register as money transmitters, there are federal laws that do apply. The defendant processed more than $2 million through his website Destination Bitcoin, receiving money from clients, depositing the funds into bank accounts in his name, and then sending through the Bitcoin minus a transaction fee. The charge carries a maximum penalty of 5 years imprisonment and a $250,000 fine.(3)
While this may have been a case of simply ignoring the laws surrounding Bitcoin and cryptocurrency, it's also true that there are significant gray areas and overlapping jurisdictions. All of this makes compliance more difficult than it needs to be.
It's with this in mind that the New Jersey legislature passed a bill in December 2021 that aims to regulate firms dealing in cryptocurrencies and clarify exactly what their legal requirements are.
New Jersey Assembly Bill 2891 - or the Digital Asset and Blockchain Technology Act - passed with large support in both the Assembly and the Senate.(4)
Under the new law, firms transacting in cryptocurrency would be required to disclose the legally registered names of the owners, follow anti-money laundering (AML) and anti-terrorist financing (ATF) policies, and submit legal records to the New Jersey Department of Banking and Insurance.
Representative Yvonne Lopez, who sponsored the bill, said that it would be a step forward for the cryptocurrency industry in New Jersey.
We must take steps to protect consumers looking to invest in cryptocurrency, while also allowing the sector to continue to develop and expand in New Jersey.
The innovation economy keeps New Jersey competitive, however we must also ensure consumers remain protected. This Digital Asset and Blockchain Technology Act accomplishes both of these goals and creates an infrastructure for the virtual currency industry to thrive in NJ!(5)

Yvonne Marie Lopez
New Jersey Assemblywoman
Regulatory clarity - provided it's not done in the heavy-handed manner of New York's BitLicense - should only make it easier for crypto-focused businesses to operate and innovate in New Jersey.
If you're looking to invest, trade, or transact in Bitcoin, the best way to purchase it in New Jersey is through one of the many reputable exchanges open for business in the state. See below for our review of the best U.S.-based and international options.
Another option is to use LocalBitcoins, which is a peer-to-peer marketplace where you can organize trades with other individuals who are looking to buy or sell Bitcoin. This means that you can use any payment method you on which you both agree. PayPal, bank transfers, and gift cards are some of the most common on the site.
Regardless of how you obtain your Bitcoin, you'll need to store it securely. If you lose your funds, Bitcoin's trustless and decentralized nature means there's no one you can turn to. This means that storing it safely in a wallet is important. Read on to find out more about the best Bitcoin and cryptocurrency wallets.
-
Hacks and Crypto Scams in New Jersey
As with any new and often-misunderstood technology, unscrupulous individuals have taken advantage of others' naivety when it comes to Bitcoin and cryptocurrency.
BitClub
In late 2019, four men were arrested and charged by the U.S. Attorney's Office in the District of New Jersey in connection with a cryptocurrency mining scheme that defrauded investors of $722 million.(6)
From April 2014 through December 2019, BitClub Network solicited money from investors in exchange for shares of a purported Bitcoin mining pool. Investors would be paid out dividends from the profit the mining operation made.(7)
Anyone with at least a cursory knowledge of the Howey Test and the SEC's definition of a security should recognize this business model as most likely constituting the sale of unregistered securities. While this is not illegal in much of the world, in the U.S. it is strictly enforced. One of the defendants allegedly advised U.S. based investors to use a VPN in order to evade authorities.
Worse than selling unregistered securities as U.S. citizens is operating a completely fraudulent business. The profits paid to the "shareholders" of BitClub Network did not come from mining revenue but rather according to the classic Ponzi model of paying out early investors with the contributions of later depositors. The scheme had all the hallmarks: promising outsized returns (up to 12% daily) and offering rewards for signing up new investors.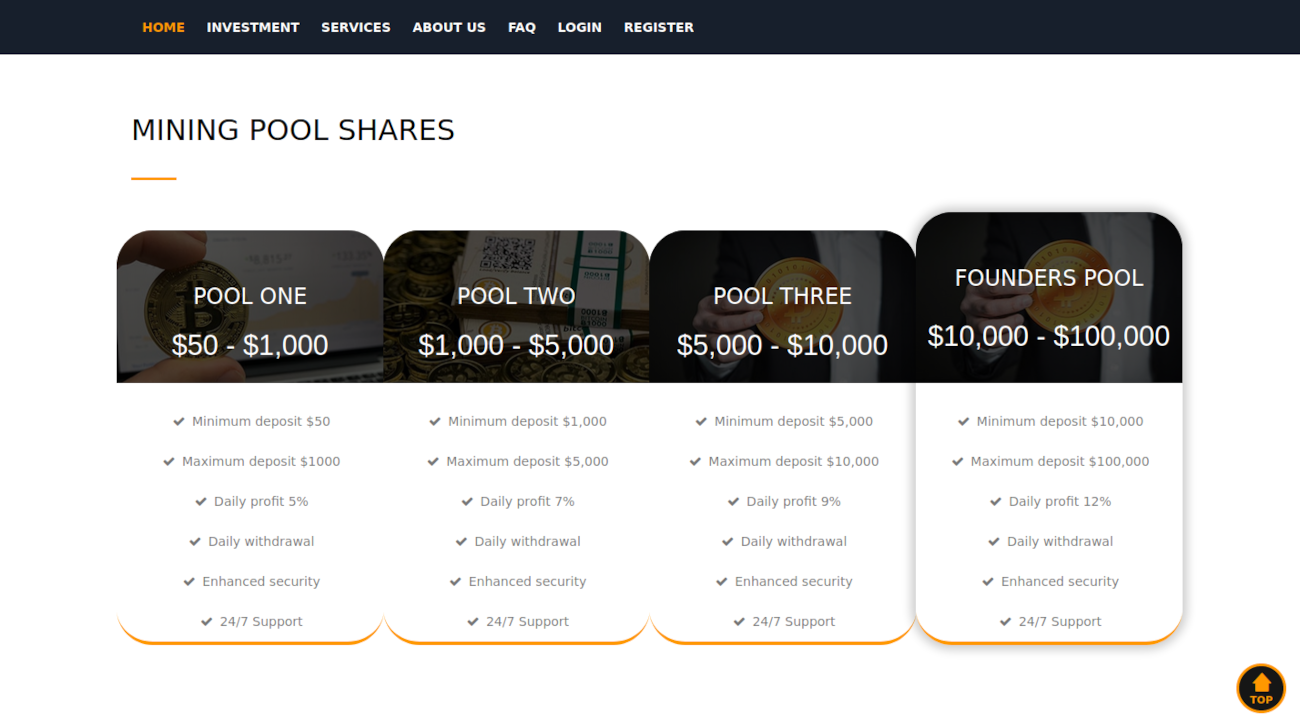 According to the indictment, the conspirators specified that their target audience would be "dumb" investors, referred to them as "sheep," and said they were "building this whole model on the backs of idiots."(6)
Bitclub Network funded the men's lavish lifestyles for more than five years, until they were charged with conspiracy to offer and sell unregistered securities and conspiracy to commit wire fraud. The first of the charges they now face carries up to five years in federal prison, while the wire fraud charge could land the men behind bars for up to 20 years.
Lab Rat Data Processing
Lab Rat Data Processing was a New Jersey-based Bitcoin mining operation that went into business back in 2013. Zachary Dailey posted on the legendary BitcoinTalk forums advertising the company's IPO. Investors could purchase bonds which represented a claim to the mining operation's hash power and its profits.(8)
Lab Rat Data Processing, LLC
LabRatMining
Official Announcement
Lab Rat Data Processing, LLC, a NJ company, operating under the trade name LabRatMining is a company that will be operating as a mid to large scale miner for Bitcoins paying out dividends/returns to bondholders. Each bond in the company represents a portion of the overall hashrate owned and managed by LabRatMining. LabRatMining plans to expand mining operations to maintain a presence in the mining community for years to come.
Bond Structure – It is intended 100,000 bonds will be sold during the IPO. These bonds represent the hashrate that these machines produce rather than the hardware itself. This allows for control of the company without taking mining profits from investors and bondholders. Future bond offerings of the company will be funded by intended additional sales in increments of 50,000 bonds.
Dividends/Bond Value – Each bond will receive a minimum of 100MH/s* worth of mining profit in dividends/returns (all dividends are intended as contractual returns based on investments and may simply be referred to as dividends for future purposes) on a weekly basis. The first payout will be at the end of the second full week mining. If the entire 100,000 bond IPO is not sold immediately, bonds will represent an equivalent portion of the processing power included in the operation at that time. If it occurs that multiple installments of hardware are required to fulfill the IPO's expected hardware, the earnings of each installment will begin to be paid out in dividends on the second full week of each installment. Dividends will be paid out on Saturdays ~12 noon Eastern Time(UTC -0500.)

Lab_Rat,
BitcoinTalk.org, via Archive.org
Yet roughly a year after the IPO, 12 investors banded together to sue Lab Rat and Zachary Dailey for misrepresentation, breach of contract, and fraud. The claim alleged that Lab Rat had tried to "coerce the Plaintiffs to relinquish their contractual and other legal rights" by giving them new contracts with reworded conditions.
So what went wrong?
The case has been stuck in the courts for over six years, but it seems that a number of factors led to Lab Rat Mining becoming unprofitable and unable to fulfill its obligations to bondholders.
Hey all,
Due to many circumstances that have occurred since Aug-Sept of last year, LRM is no longer able to operate. Many factors contributed to this unfortunate event including lawsuit expenses, declining BTC price, and inability to host the hardware profitably anymore. Mining has ceased and the company has had to declare bankruptcy as of this time. This should not have been a total shock as almost all other mining contract based operations throughout the market have also ceased by this point, nevertheless it is highly unfortunate to have to bring this news.
Best of luck to all the bitcoiners out there,
Lab_Rat

Lab_Rat,
BitcoinTalk.org, via Archive.org(9)
Lab Rat Data Processing, LLC filed for bankruptcy in the New Jersey Bankruptcy Court in May 2015.(10)
The result was over 2,000 BTC being withheld from investors who had purchased the legal right to profits from the mining operation. These Bitcoins were worth roughly $2 million at the time and their value has now ballooned to $70 million, giving the claimants a strong incentive to pursue their legal action.
Spotting a Scam
The Better Business Bureau has compiled a list of common Bitcoin and cryptocurrency hacks and scams. It's worth reading over and checking any investment you're considering against it.
High-Yield Investment Scams: These scams attract consumers with promises of high interest rates on investments. They operate like pyramid schemes, which generate returns for older investors through revenue paid by new investors, as opposed to legitimate business activity and investments. Consumers will see small daily returns in their accounts, but eventually the returns stop and the scammers run off with all the investment funds.
Bitcoin Wallet Scams: All users of Bitcoin require a wallet to store, send, and receive their currency. Sadly, scammers have discovered ways to create fake wallets and defraud consumers. These fake wallets are downloaded by consumers and operate for a few days. Once the deposit level reaches a certain limit, the funds are removed by the scammers and consumers are left empty-handed.
Bitcoin Phishing Scams: These scams usually involve consumers receiving emails to inform them they have won or been gifted Bitcoins. In order to collect their e-currency, they must click on a link leading to a wallet, where their username and password is required. To the victim's surprise, the provided link is to a fake wallet site and scammers have now gained access to the victim's wallet and the Bitcoin held therein.
Bitcoin Donation Scams: These are instances where scammers have created fake donation pages, asking consumers to donate in Bitcoin. Even when donating, it is necessary to research the cause, the charity, and the person behind it thoroughly before arranging the transfer of any e-currency.
E-Currency Exchange Scams: E-Currency exchange scams are often linked to employment or advance fee loan scams. Consumers are sent funds via e-transfer, credit card, or check, and are asked to exchange the funds for Bitcoin. They are then instructed to deposit the funds in another Bitcoin account to pay for interest charges or office supplies (depending on the nature of the scam). Eventually, the initial payment is found to be fraudulent and the consumer is held accountable to pay for the initial funds that were transferred.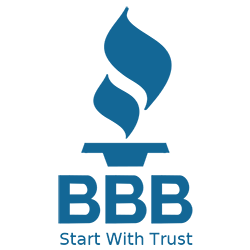 Better Business Bureau
Get a Handle on Virtual Currencies(11)
-
| Exchange Name | Support for New Jersey |
| --- | --- |
| Binance.us | |
| Coinbase | |
| Coinmama | |
| Kraken | |
| Kucoin | |
| Gemini | |
| Uphold | |
| Luno | |
| Crypto.com | |
Where Can I Find a Bitcoin ATM in New Jersey?
The best way to find a Bitcoin ATM in New Jersey is to use our Bitcoin ATM finder tool.
You can filter by any of the most popular cryptocurrencies and find ATMs that support buying, selling, or both.
Article Sources
BuyBitcoinWorldWide writers are subject-matter experts and base their articles on firsthand information, like interviews with experts, white papers or original studies and experience. We also use trusted research and studies from other well-known sources. You can learn more about our editorial guidelines.