We may receive advertising compensation when you click certain products. Before jumping into this page, an important disclosure.
eToro
eToro allows you to buy Bitcoin & crypto in the United States.

It offers a free wallet, app, and is easy and quick to use for purchases.

Limited-time offer: Get $10 free once you trade $100 worth of cryptocurrency.

Cryptocurrency is offered by eToro USA LLC ("the MSB") (NMLS: 1769299) and is not FDIC or SIPC insured. Investing involves risk, and content is provided for educational purposes only, does not imply a recommendation, and is not a guarantee of future performance. BuyBitcoinWorldwide.com is not an affiliate and may be compensated if you access certain products or services offered by the MSB.
Visit eToro's Website
Pros
Trusted exchange with 25+ million users
Easy to use to buy
The interface is clean and many coins supported
Cons
You cannot deposit cryptocurrency, but you can deposit with other payment methods
Ease of Use
Easy
Privacy
Low
Speed
Average
Fees
Low
Reputation
Trusted
Limits
High
Kraken
Founded mid-2011, Kraken is the one of the world's largest cryptocurrency exchanges, and one of the largest in based on daily average trading volume. It is available in almost all countries.

Deposits can be made via bank wire, ACH and SWIFT. Users can buy bitcoin, ethereum, dogecoin and dozens of other coins. Visit Kraken's Website
Pros
Very low 0.25% taker fee, falling to 0.1% with sufficient trading volume
Very low maker fee, falling to 0% with sufficient trading volume
Highly-rated for security and data protection
Cons
Requires ID verification, so not private
Ease of Use
Hard
Privacy
Low
Speed
Average
Fees
Low
Reputation
Trusted
Limits
High
Coinbase
Coinbase is one of the largest exchanges, with over 100 million users.

USA users can buy bitcoins and crypto fast and easily using Coinbase's free app or on its website.

Coinbase also offers a free wallet for its users.

Eligible US residents (excluding Hawaii) who successfully create an account and purchase crypto will receive $5 in Bitcoin (BTC) added to their Coinbase portfolio. Visit Coinbase's Website
Pros
Trusted exchange with 100 million+ users
Based in the USA; with a free wallet included
App available on Apple App Store & Play Store
Cons
Easy to use but fees can be high
Coinbase may track how and where you spend your bitcoins
Ease of Use
Easy
Privacy
Low
Speed
Average
Fees
Average
Reputation
Trusted
Limits
High
Bitcoin IRA
Bitcoin IRA offers a tax-advantaged way to acquire Bitcoin via an IRA.
Visit Bitcoin IRA's Website
Pros
Tax-advantaged Bitcoin savings
Easy to set up an account
Cons
Cannot custody the Bitcoin yourself
Ease of Use
Average
Privacy
Low
Speed
Fast
Fees
High
Reputation
Trusted
Limits
High
Gemini
Gemini is a New York-based Bitcoin exchange, open to residents of the United States, UK, Canada, Hong Kong, Japan, Singapore and South Korea. Deposits can be made via wire transfer, SEPA or ACH transfer.
Get $20 of free BTC after trading $100 or more within 30 days.
Pros
Trustworthy and regulated exchange
Instant deposit lets you buy coins quickly (but not withdraw them)
Some of the lowest fees in the US and Canada
Cons
Somewhat confusing to use for new buyers
Ease of Use
Hard
Privacy
Low
Speed
Slow
Fees
Low
Reputation
Trusted
Limits
High
Uphold
Crypto exchange established in 2015. United States residents can buy bitcoin & crypto via wire transfer, credit card, debit card and ACH transfer.
Pros
Ability to also buy gold and silver
Cons
Requires ID verification, so not private
Ease of Use
Easy
Privacy
Low
Speed
Average
Fees
Low
Reputation
Trusted
Limits
High
Coinmama
Coinmama allows customers in almost every country to buy bitcoin. They charge a 4.9%-5.9% (depends on volume) fee on each purchase.

Customers in Europe can also purchase bitcoins with SEPA transfer for a lower fee.
Pros
Works in almost all countries
Highest limits for buying bitcoins with a credit card
Reliable and trusted broker
Cons
Some of the highest fees among credit/debit card bitcoin brokers
Ease of Use
Easy
Privacy
Low
Speed
Fast
Fees
Average
Reputation
Trusted
Limits
High
River
River makes it easy to buy bitcoin. It has a clean interface, low fees and allows for automatic purchases.

It currently offers its services in all US states besides New York and Nevada.

Be sure to read our River Financial review.
Pros
Very clean interface
Unique recurring buy feature
Cons
Bitcoin-only, no support for other coins
Ease of Use
Easy
Privacy
Low
Speed
Average
Fees
Low
Reputation
Trusted
Limits
High
Swan Bitcoin
Swan Bitcoin is a dollar cost averaging Bitcoin exchange, where users can set up recurring Bitcoin purchases to be drafted from their bank account or credit card every month or week.

Get $10 in free BTC when you make your first purchase.
Pros
Easy to set up
Automated dollar cost averaging
Very low fees
Cons
First purchase takes awhile
No way to sell on platform
Ease of Use
Hard
Privacy
Low
Speed
Fast
Fees
Low
Reputation
Trusted
Limits
High
Coinbase Advanced Trader
Coinbase's exchange, Coinbase Advanced Trader (formerly called Coinbase Pro), is one of the largest Bitcoin exchanges in the United States. Users can fund their accounts via bank transfer, SEPA, or bank wire. Coinbase Advanced Trader offers good prices and low fees, but its confusing user interface may initially prove difficult to navigate.
Pros
Some of the lowest fees available for US and EU customers
Possible to buy bitcoins for 0% fees
Cons
The user interface is confusing for first-time buyers
Ease of Use
Hard
Privacy
Low
Speed
Average
Fees
Low
Reputation
Trusted
Limits
High
Bitcoin ATMs
You can use our Bitcoin ATM map to buy bitcoins with cash. Bitcoin ATMs can be a quick and easy way to buy bitcoins and they're also private. That convenience and privacy, however, comes with a price; most ATMs have fees of 5-10%. View Bitcoin ATMs
Pros
Our map makes it super easy to find a Bitcoin ATM near you
Cons
Bitcoin ATMs often have 5-10% fees per purchase
-
Bitcoin ATMs in North Carolina
-
Bitcoin & Cryptocurrency Trading in North Carolina
U.S. states are split fairly evenly into two camps when it comes to cryptocurrency laws: those that have enacted some measures to regulate and clarify laws pertaining to the industry, and those that have not. North Carolina falls into the first group, and its regulations are mostly in line with the other states that have taken a proactive approach.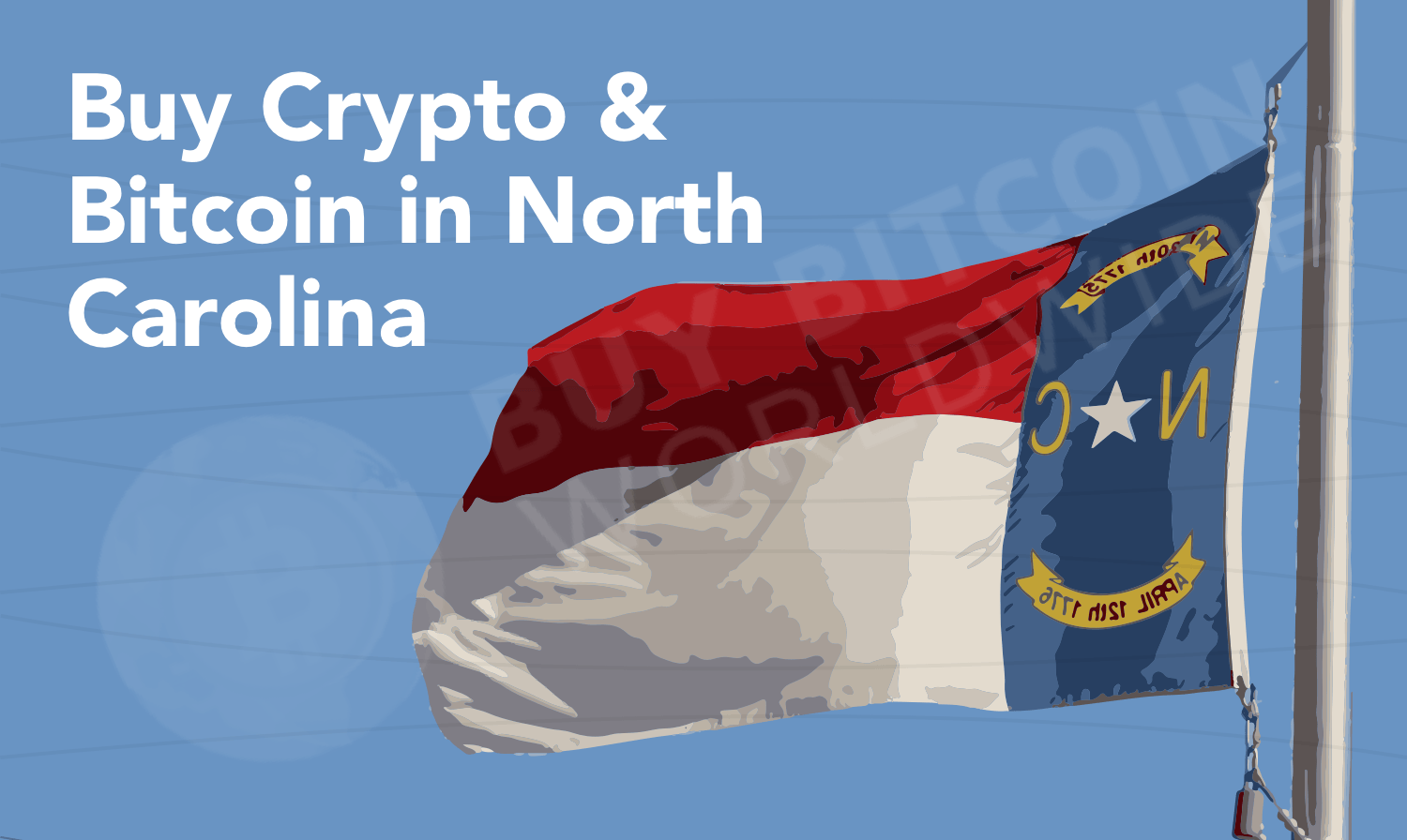 In 2016, the North Carolina Money Transmitter Act was expanded to define and include virtual currencies. The bill's definition is "a digital representation of value that can be digitally traded and functions as a medium of exchange, a unit of account, or a store of value... but does not have legal tender status as recognized by the United States Government."(2)
As virtual currencies fall under the remit of this Money Transmitter Act, North Carolina firms wishing to transact in virtual currencies must register as money transmitters and obtain the relevant license.
Part of the licensing process involves posting a surety bond. The amount ranges from $150,000 for companies with yearly transaction volumes of less than $1 million, up to $250,000 for volumes above $50 million.
Despite these significant barriers to entry, the blockchain scene in North Carolina mostly welcomed the measures. Many businesses, especially larger institutions, prefer to operate within clearly defined regulatory frameworks, even if this means having to jump through a few extra hoops, rather than taking advantage of gray zones with their comparative lack of legal clarity and support.
After the success of these regulations, North Carolina has moved to provide additional guidance on cryptocurrency business dealings. The State Bar Association announced in 2019 that attorneys could receive representation fees paid in cryptocurrency, as long as certain ethics rules are observed.(3) This made North Carolina the second state behind Nebraska to release ethics guidelines on cryptocurrency usage in the field of law.
In another step forward for blockchain technology in the state, North Carolina's Lieutenant Governor recently announced the formation of the North Carolina Blockchain Initiative, which will study the unique attributes and use-cases of blockchain technology, virtual assets, smart contracts and digital tokens. Members of the Initiative include representatives from Duke University, IBM, Red Hat, and Morgan Creek Digital.(4)
As the Raleigh area is growing its reputation as a regional technology hub, it's clear that blockchain is an essential part of any complete and forward-thinking strategy.
If you're considering Bitcoin as part of your personal investment strategy, read on to find out what's available to residents of the Tar Heel State.
The best way to purchase Bitcoin in North Carolina is through one of the many reputable exchanges open for business in the state. See below for our review of the best U.S.-based and international options.
Bitcoin ATMs allow you to purchase Bitcoin using cash. A Bitcoin ATM transaction takes just a matter of minutes, making it one of the quickest ways to turn the cash in your pocket into cryptocurrency in your (virtual) wallet.
Regardless of how you obtain your Bitcoin, you'll need to store it securely. If you lose your funds, Bitcoin's trustless and decentralized nature means there's no one you can turn to. This means that storing it safely in a wallet is important. Read on to find out more about the best Bitcoin and cryptocurrency wallets.
-
Hacks and Crypto Scams in North Carolina
North Carolina regulators have not hesitated to crack down on unregistered or illegal operations that affect residents of their state.
In early 2018, North Carolina was the second state - after Texas - to issue a cease-and-desist motion against BitConnect, one of the most infamous Ponzi schemes in all of crypto.(5)
Also in 2018, the North Carolina Secretary of State Securities Division issued another cease-and-desist order against the (now-defunct) PowerMining Pool.(6)
PMP sold "shares" of the company's operation - which investors could purchase with Bitcoin. PMP claimed to mine up to seven different cryptocurrencies, with the returns to be paid out to investors every three hours.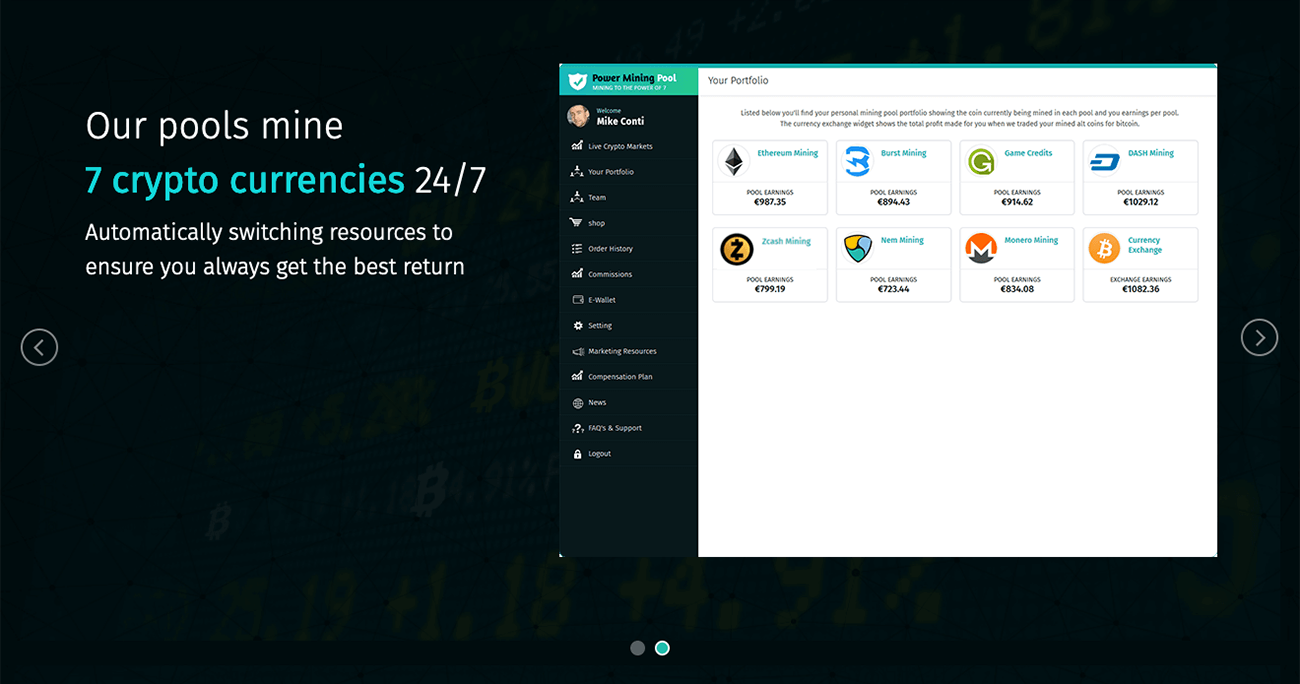 Users could also earn bonuses of up to €29,750 by signing up others - a classic sign of a MLM scam.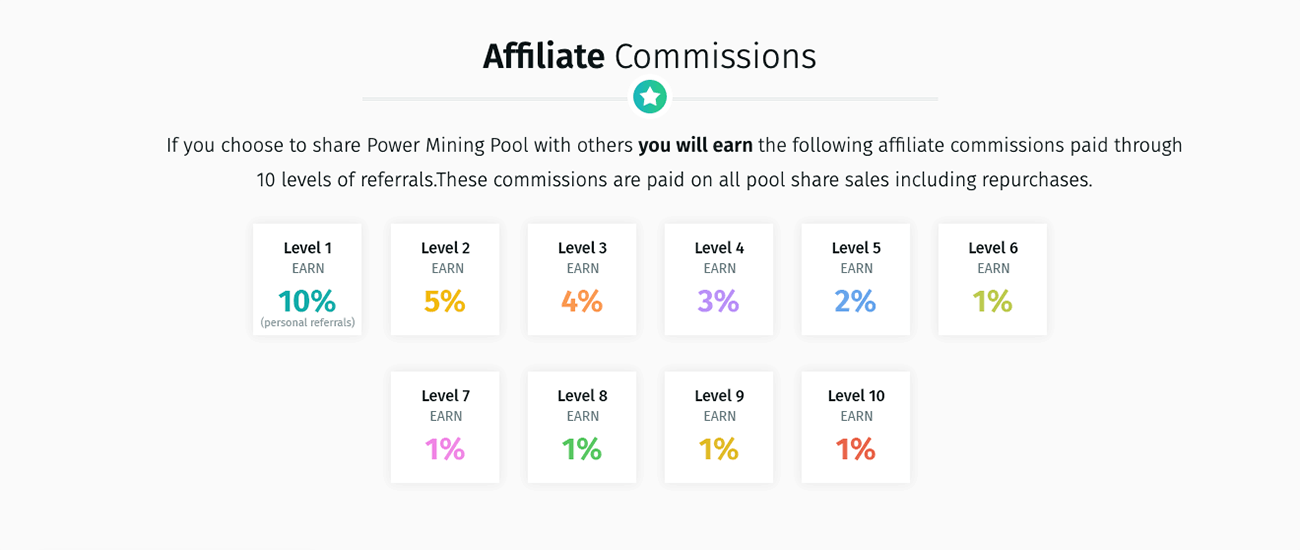 If this is ringing alarm bells for you, it should. Bonuses for bringing in new customers is often a sign of an unsustainable business, and you don't want to be the one left with your life savings invested when new money runs out.
The Better Business Bureau has compiled a list of common Bitcoin and cryptocurrency hacks and scams.(7) It's worth reading over and checking any investment you're considering against it.
High-Yield Investment Scams: These scams attract consumers with promises of high interest rates on investments. They operate like pyramid schemes, which generate returns for older investors through revenue paid by new investors, as opposed to legitimate business activity and investments. Consumers will see small daily returns in their accounts, but eventually the returns stop and the scammers run off with all the investment funds.
Bitcoin Wallet Scams: All users of Bitcoin require a wallet to store, send, and receive their currency. Sadly, scammers have discovered ways to create fake wallets and defraud consumers. These fake wallets are downloaded by consumers and operate for a few days. Once the deposit level reaches a certain limit, the funds are removed by the scammers and consumers are left empty-handed.
Bitcoin Phishing Scams: These scams usually involve consumers receiving emails to inform them they have won or been gifted Bitcoins. In order to collect their e-currency, they must click on a link leading to a wallet, where their username and password is required. To the victim's surprise, the provided link is to a fake wallet site and scammers have now gained access to the victim's wallet and the Bitcoin held therein.
Bitcoin Donation Scams: These are instances where scammers have created fake donation pages, asking consumers to donate in Bitcoin. Even when donating, it is necessary to research the cause, the charity, and the person behind it thoroughly before arranging the transfer of any e-currency.
E-Currency Exchange Scams: E-Currency exchange scams are often linked to employment or advance fee loan scams. Consumers are sent funds via e-transfer, credit card, or check, and are asked to exchange the funds for Bitcoin. They are then instructed to deposit the funds in another Bitcoin account to pay for interest charges or office supplies (depending on the nature of the scam). Eventually, the initial payment is found to be fraudulent and the consumer is held accountable to pay for the initial funds that were transferred.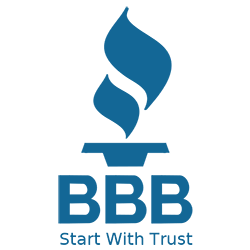 Better Business Bureau
Get a Handle on Virtual Currencies
-
Bitcoin Mining in North Carolina
North Carolina is home to a number of Bitcoin mining operations. These run from father-son partnerships with mining rigs set up in a spare room, to institutional-grade infrastructure, to revolutionary companies that make use of wasted energy.
Jason Gantt and his father Vernon currently operate two Bitcoin mines from their homes in Raleigh. Jason first got involved in Bitcoin in the very early days of 2010.(8)
Tragedy struck, however, when he lost the private key to his Bitcoin wallet during a computer migration. The resulting disappointment kept him out of the space until 2014. Bitcoin was too exciting to leave for too long, and after mining his first block Jason was hooked.
It wasn't until I hit my first block when I had some [AntMiner] S7s that I told my father about it. He became very interested, was asking all sorts of questions about what Bitcoin is and whatnot. And so, he thought it was a great idea and wanted to go big. So that's how we got our start.
Jason Gantt
Jason and his father had worked together on electrical, plumbing and home heating systems, which helped them understand how to create the best setup and to look after the hardware.
On a much larger scale is Core Scientific, an AI and blockchain-focused company. Core Scientific operates more than 130,000 Bitcoin miners across Georgia, Kentucky and North Carolina.(9) Operating in multiple U.S. jurisdictions allows them to take advantage of energy pricing and local regulations and leverage geographical redundancy to keep their operation running smoothly.
With over 400MW of capacity, Core Scientific is no small fish.(10) While there is plenty of cheap, reliable coal power available in the states in which it operates, Core Scientific claims to run its machines "46% carbon free."(11)
Large, independent miners such as Core Scientific help decentralize the Bitcoin mining hashrate. Operations outside of China - which hosts the majority of the hashrate - are particularly crucial in order to avoid concentrated geographical effects of natural disasters or regulatory clampdowns.
Then there is the company, Product Recovery Technology International (PRTI), that is converting old tires to turn them into cheap energy to mine various cryptocurrencies. Since over 300 million tires are scraped each year, this solves an environmental and energy problem at the same time. The owner, Wayne Machon says, "This is a business that takes a terrible, awful waste stream and does something with it that is financially beneficial." The current site is just north of Raleigh and employees about 20 people.(12)
The average cost of electricity per kilowatt hour is $0.1225 in North Carolina, under the U.S. average of $0.1376.(13) This means that regions with more expensive power must offer other incentives to attract Bitcoin miners and their consistent energy purchases.
While mining can be profitable in the right situation, the easiest way to own bitcoin is to purchase it using an exchange listed above.
-
| Exchange Name | Support for North Carolina |
| --- | --- |
| Binance.us | |
| Coinbase | |
| Coinmama | |
| Kraken | |
| Kucoin | |
| Gemini | |
| Uphold | |
| Luno | |
| Crypto.com | |
Where Can I Find a Bitcoin ATM in North Carolina?
The best way to find a Bitcoin ATM in North Carolina is to use our Bitcoin ATM finder tool.
Is Bitcoin Illegal in North Carolina?
Bitcoin is definitely not illegal in North Carolina.
How Do I Cash Out of Bitcoin in North Carolina?
Any exchange listed above will allow you in North Carolina to sell your Bitcoin for fiat currency.
Article Sources
BuyBitcoinWorldWide writers are subject-matter experts and base their articles on firsthand information, like interviews with experts, white papers or original studies and experience. We also use trusted research and studies from other well-known sources. You can learn more about our editorial guidelines.