We may receive advertising compensation when you click certain products. Before jumping into this page, an important disclosure.
Key Takeaways
There are dozens of secure and trusted to buy bitcoins in the UAE and Dubai.
Rain, eToro and BitOasis are three of the best and most popular exchanges.
Most UAE and Dubai exchanges can be used online, however you can also buy with cash at ATMs.
eToro
eToro is a trading platform and crypto exchange. It supports Bitcoin, Ethereum, Litecoin, Zcash and many other coins.

Deposits can be made quickly via bank transfer, SEPA, NETELLER, PayPal and more. It also offers unique features like copy trading.

Crypto assets are unregulated & highly speculative. No consumer protection. Capital at risk.
Visit eToro's Website
Pros
Offers unique copy trading feature
Trusted exchange that has been active in traditional finance
Interface is clean and easy to use
Cons
You cannot deposit cryptocurrency, but you can deposit with other payment methods
Ease of Use
Easy
Privacy
Low
Speed
Average
Fees
Low
Reputation
Trusted
Limits
High
Uphold
Global crypto exchange, started in 2015. UAE and Dubai residents can buy bitcoin & crypto via wire transfer, credit card, debit card and SWIFT transfer.
Visit Uphold's Website
Pros
Ability to also buy gold and silver
Established exchange
Cons
Requires ID verification, so not private
Ease of Use
Easy
Privacy
Low
Speed
Average
Fees
Low
Reputation
Trusted
Limits
High
Rain
Rain is a crypto exchange focused on serving UAE, Saudi Arabia, Bahrain, Oman and Kuwait. They offer 24/7 support and meet all CCSS requirements as a crypto custodian and is licensed by the Central Bank of Bahrain as a Crypto Asset Brokerage.
Pros
Middle East Exchange based in Bahrain
Low fees
24/7 customer support
Licensed by Central Bank of Bahrain
Cons
Brokerage only - order book coming soon
Ease of Use
Easy
Privacy
Low
Speed
Average
Fees
Low
Reputation
Trusted
Limits
High
BitOasis
BitOasis is a digital currency platform serving the MENA region. Customers can buy bitcoin via wire transfer or credit/debit card in the United Arab Emirates, Saudi Arabia, Oman, Kuwait, Egypt, Morocco, Jordan and Bahrain. UAE clients may also deposit funds via exchange houses.
Pros
Trusted and regulated company in MENA since 2015
Local bank deposit option with zero fees
User friendly interface on Android and iOS
Cons
Only supports users in MENA
Ease of Use
Easy
Privacy
Low
Speed
Fast
Fees
Low
Reputation
Trusted
Limits
High
Bitcoin ATMs in Dubai & UAE
You can use our Bitcoin ATM map to find a Bitcoin ATM machine in UAE & Dubai. Bitcoin ATMs can be a quick and easy way to buy bitcoins and they're also private. That convenience and privacy, however, comes with a price; most ATMs have fees of 5-10%. View Bitcoin ATMs in Dubai & UAE
Coinmama
Coinmama allows customers in almost every country to buy bitcoin. They charge a 4.9%-5.9% (depends on volume) fee on each purchase.

Customers in Europe can also purchase bitcoins with SEPA transfer for a lower fee.

Pros
Works in almost all countries
Highest limits for buying bitcoins with a credit card
Reliable and trusted broker
Cons
Some of the highest fees among credit/debit card bitcoin brokers
Ease of Use
Easy
Privacy
Low
Speed
Fast
Fees
Average
Reputation
Trusted
Limits
High
Paybis
Paybis is a popular cryptocurrency exchange. They serve 180 countries and 48 US states and are registered with FinCEN, making them a more trusted, regulated exchange. Paybis offers incredibly high limits and super fast payouts, not to mention 5 minute ID verification and nearly perfect review scores on Trustpilot.
Pros
24/7 live support
Paybis has extremely high limits
5 Minute verification
Get payouts fast
Large selection of payment methods
Cons
No traditional order book for advanced traders
Ease of Use
Easy
Privacy
Low
Speed
Average
Fees
Low
Reputation
Trusted
Limits
High
-
Most of the Bitcoin ATMs in the UAE are in Dubai. We've researched where they are and displayed them on our Bitcoin ATM map below.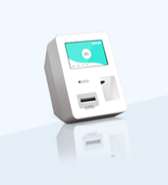 YBETA
This crypto/Bitcoin ATM machine is located at YBETA in Dubai, UAE.
Unit 901, 9th floor - Bay view tower
Marasi Dr, Business Bay, Dubai
UAE
Unknown
Buy
Sell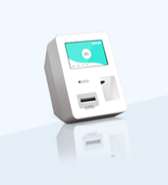 EMF Crypto
This crypto/Bitcoin ATM machine is located at EMF Crypto in Dubai, UAE.
Office 2516, Churchill Executive Tower
Business Bay, Dubai
UAE
Mon-Thu 10:00 AM - 6:00 PM
Fri 1:45 PM - 4:00 PM
Sat 11:00 AM - 5:00 PM
Sun 11:00 AM - 2:00 PM
Buy
Sell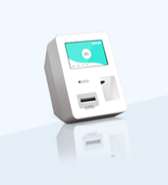 488ex
This crypto/Bitcoin ATM machine is installed at 488ex in Dubai, UAE.
Al Habtoor City
Dubai
UAE
Mon-Fri 9:00 AM - 1:00 PM, 1:10 PM - 6:00 PM
Buy
Sell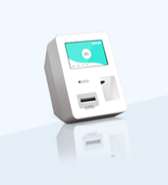 The Binary By Omniyat - Pallapay
This Bitcoin/crypto ATM machine is installed at The Binary by Omniyat - Pallapay in Dubai.
P4 Floor - Number P402
Business Bay, Dubai
UAE
24/7
Buy
Sell
-
Bitcoin & Cryptocurrency Trading in the UAE
The United Arab Emirates doesn't recognize Bitcoin as a legal form of tender, but it's not banned either. While the UAE warns against it, buying and selling Bitcoin is pretty easy there.(2)
Yet for a longtime the UAE has been one of the more progressive crypto countries. The government owned licensing firm Kiklabb allows clients to pay fees using digital assets to the Dubai Financial Services Authority. The Dubai Financial Services Authority also announced it is working on a framework for crypto as part of its 2021 business plan. The UAE seems to be building a framework for a complete crypto-enabled system.(3)
Before the end of 2022, Dubai's Virtual Assets Regulatory Authority (VARA) is scheduled to release comprehensive regulatory framework that companies can use to create or launch products in the UAE. This is meant to support the region's desire to become a top a metaverse economy and create 40,000 virtual jobs in the crypto industry. "How can you be optimistic about something you haven't read?" Irina Heaver, partner of Blockchain and Digital Assets at Keystone Law Dubai said.(4)
Even without these regulations and guidelines, crypto is booming in the Middle East.
In a report released in October 2022 by Chainalysis, the volume of crypto transactions in the Middle East is 48% higher than the same period a year ago, faster than in any other world region.
Choosing an Exchange
If you want to buy Bitcoin from an exchange local to the United Arab Emirates, BitOasis is one of the largest exchanges in the Middle East.
Based in Dubai, BitOasis supports many of the largest cryptocurrencies, including Bitcoin, Ethereum, and Litecoin.
They're one of the best exchanges to choose if you live in a country they service, thanks to their low fees.
Secure Storage
Before you buy Bitcoin or any other cryptocurrency, it's crucial to have a secure form of storage. Investing in Bitcoin is no joke, nor is securing your investment.
If you live in the United Arab Emirates, go with a trusted hardware wallet like the Ledger Nano X or the Trezor. Cold storage hardware wallets are the best way to protect your coins.
Many Bitcoin exchanges offer built-in wallets, but they're centralized and as a consequence, vulnerable to theft. Since it is never recommended that you leave your cryptocurrency on an exchange, purchase a wallet of your own for security reasons (preferably a hardware wallet). If you don't have a wallet, refer to our guide below on the Best Bitcoin and Cryptocurrency Wallets.
Buying Bitcoin
Once you have your wallet situation squared away, you're good to go. Choose your exchange, verify your identity, add your payment method, and buy Bitcoin.
Again, the easiest ways to buy Bitcoin in the UAE is through the cryptocurrency exchanges outlined above. Just select one based on your requirements and preferences using our list outlined above. Different exchanges have different transaction fees, withdrawal limits, payment modes, and verification processes that need to be kept in mind before users select one.
Another way to buy Bitcoins in the UAE is through Bitcoin teller machines (ATMs). These ATMs allow users to instantly purchase the cryptocurrency using cash, and most of them only require a telephone number for verification, so long as you aren't buying a lot of Bitcoin, they are more private than exchanges.
Unfortunately, there is only one Bitcoin ATM in all of the UAE and it's in Dubai at the 5-star Rixos Premium Hotel.
-
Exchange Hacks and Crypto Scams in UAE
UAE-based exchanges have so far avoided any major hacks, though there have been a number of Bitcoin-related scams targeting Emirati crypto enthusiasts.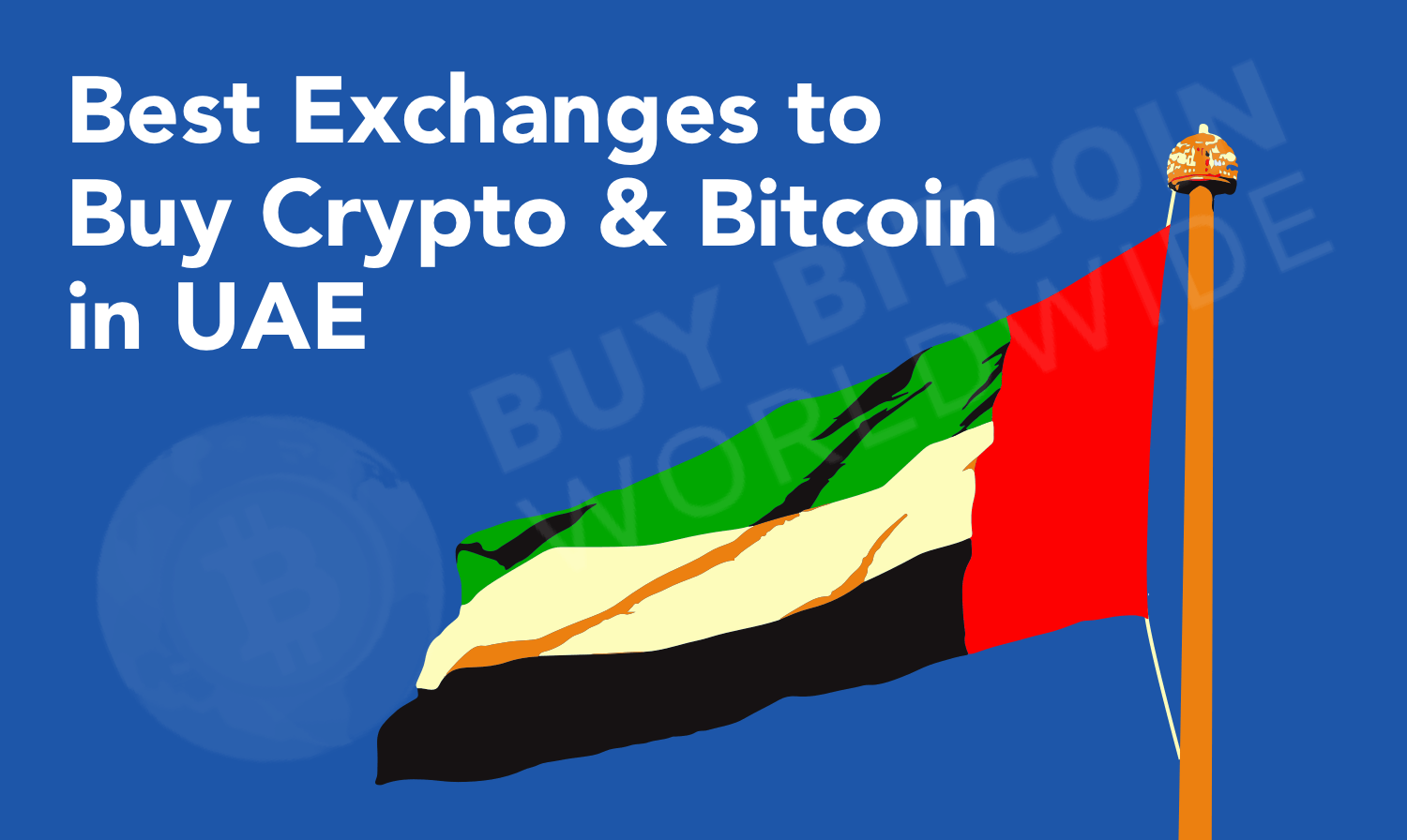 Bar Works
One longtime fraudster - 50 year old Renwick Haddow of the UK - scammed 150 UAE residents and many hundreds more around the world with his company Bar Works. The company offered investors the chance to purchase a desk at one of their locations - former bars and restaurants converted to office spaces - for $25,000. The desk could then be leased back to Bar Works for a promised annual return of 14%.
Bar Works' first location opened in October 2015 at 47 West 39th Street, New York City, looking very much like... a bar.
But rest assured, the company hired unnamed auditors who described Bar Works' business model as "bomb-proof."
Not bomb-proof enough, however, to collapse in the end, as Ponzis tend to do. In April 2017, the company announced that it was experiencing "difficulties with its banking facilities," and the following month investors were told that their monthly payments would be delayed due to "constructive restructuring."
Bar Works' CEO Renwick Haddow - whom the company claimed was just an advisor - was arrested after attempting to enter Morocco with an active Interpol warrant out in his name. He was then extradited to the U.S., where he faces multiple 20 year sentences.
Aziz Com Mirza
Closer to home, a Pakistani-born Canadian man was arrested in October 2019 in Dubai after perpetrating a number of scams such as the International Success Group (ISG) as well as a cryptocurrency called Habibi Coin. Police were alerted after a UAE resident reported losing $150,000 in one of Com Mirza's business endeavors.
Gulf News had previously published a profile of the flashy Aziz Com Mirza - who lived in the half-mile high Burj Khalifa and drives supercars - accusing him of conducting a string of dodgy pyramid schemes and failed real estate projects.
Habibi Coin was marketed as a "Sharia-compliant" cryptocurrency and "the Bitcoin of the Middle East." Hundreds of investors from the Middle East, US, and UK each invested tens of thousands of dollars of their own money into the coin, which is worthless after failing to deliver on any of its promises.(5)
-
Mining Bitcoin in the United Arab Emirates is not the best idea if you want to acquire Bitcoin - this is especially the case if you're expecting to turn a profit, which is next to impossible.
Bitcoin mining has come a long way from its golden age when nearly anyone could mine profitably. Now, only large mining farms in companies with cheap electricity are left.
The United Arab Emirates isn't incredibly high on the charts in terms of energy costs, but their certainly not low, either.
On average, UAE citizens pay roughly 0.296 Dirham per kWh ($0.08), which is lower than the prices in the United States and Canada.
But countries like China, India, and even Georgia have an edge, where electricity costs are $0.05 or less per kWh.
Even in countries with electricity and the best Bitcoin mining hardware, it's challenging to turn a profit. You'd be lucky to make your money back after the startup cost if you make a profit at all.
If you don't believe me, you can check your project profitability with our Bitcoin mining profitability calculator tool by clicking that link. If you were to use an Antminer S19, you would still lose nearly $2,000 a year.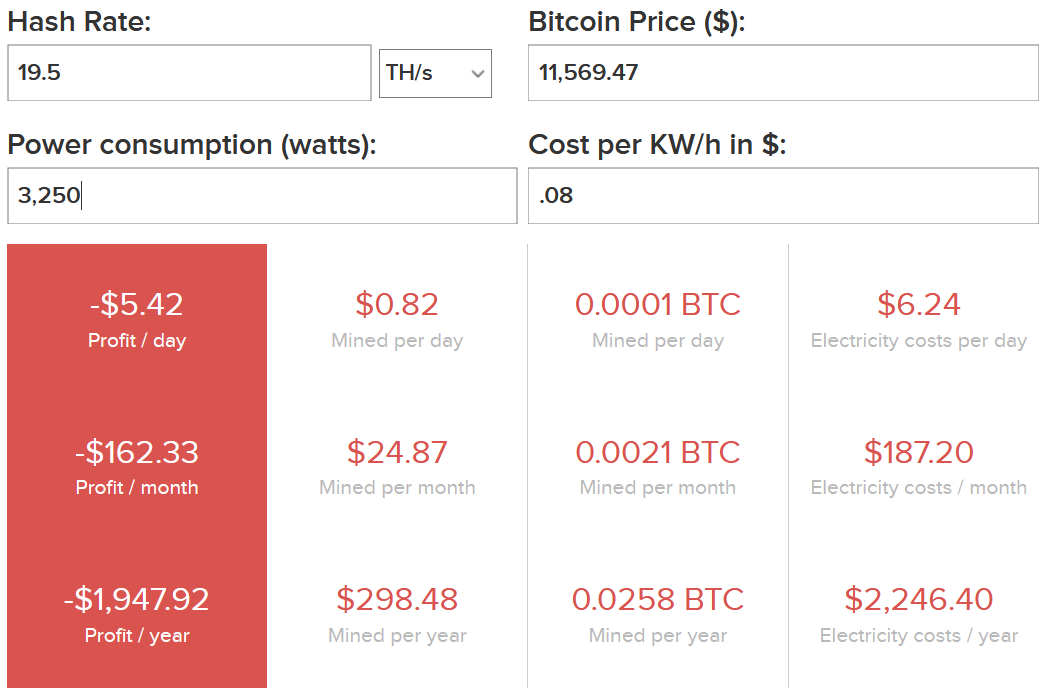 This calculation assumes you are using a brand new Antminer S19, one of the most efficient ASICs around in 2020
Bitcoin's block difficulty is continuously increasing, and with the current price of Bitcoin, it doesn't look like Bitcoin mining is profitable for the average person. Although, the Bitcoin halving might change that soon.
Either way, if you're a resident of the United Arab Emirates and you want Bitcoin, leave mining to the pros. Instead, choose one of the exchanges above, and buy it directly from there.
-
Does Coinbase work in UAE?
Coinbase is not available in the United Arab Emirates.
See above for a list of great exchanges that are open to citizens and residents of the UAE.
Where Can I Find a Bitcoin ATM in the UAE?
Bitcoin ATMs are a convenient way to buy and sell Bitcoin and other cryptocurrencies for cold hard cash. This method usually incurs relatively high (5-10%) fees, but that's the price to be paid for the convenience of getting cash for your Bitcoin in less than half an hour.
Many ATM operators publish live prices for their machines, so you can see the exact rate you'll get before even visiting the ATM.
Some will require you to complete identity verification, though for many this is as simple as confirming a phone number.
Our Bitcoin ATM locator lists just one Bitcoin ATM in the United Arab Emirates, located in the Rixos Premium Hotel in Dubai.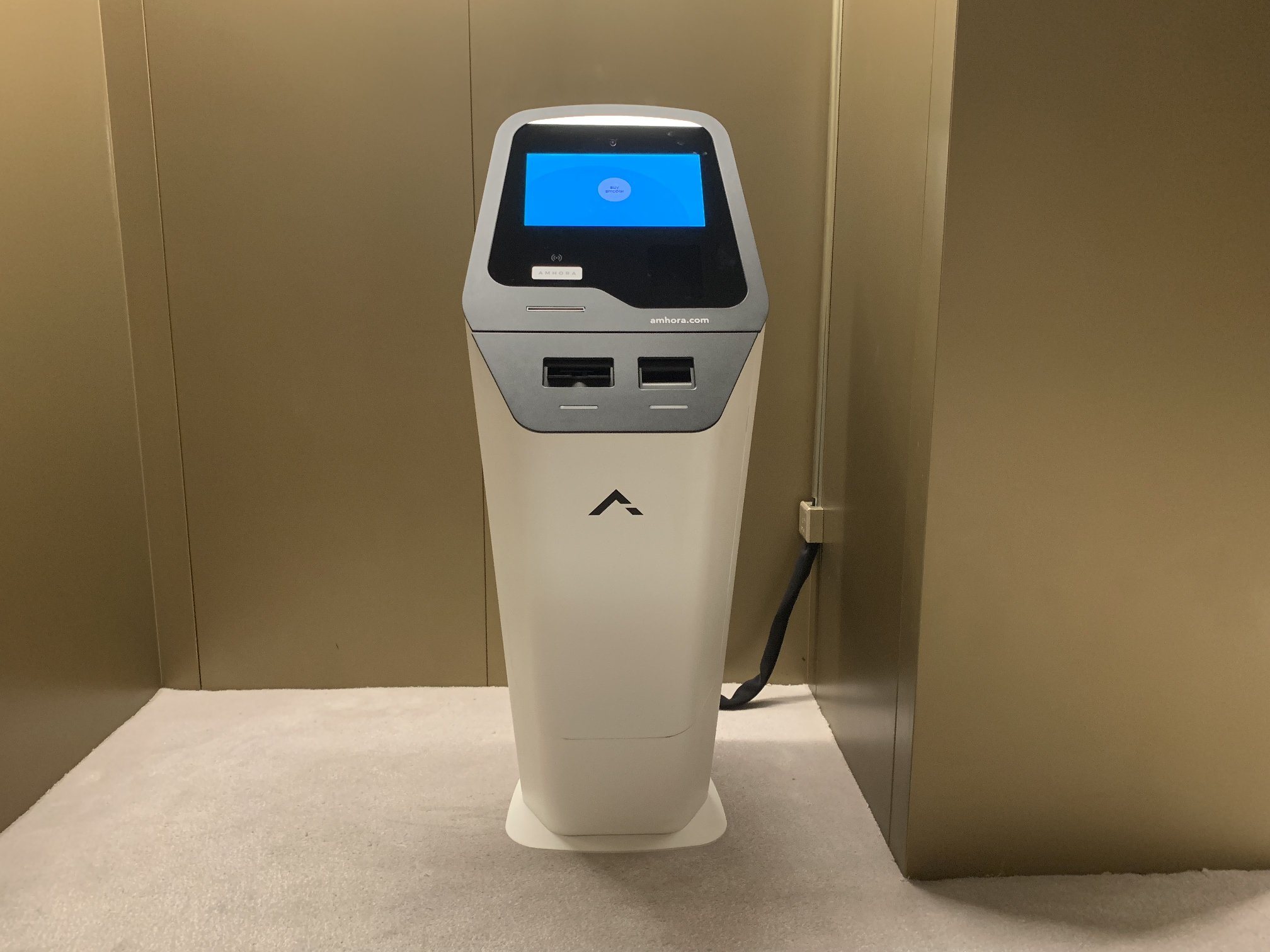 What Is the Price of Bitcoin in the UAE?
Bitcoin prices are changing every second.
The best way to find the most up-to-date price of Bitcoin is to check out our Bitcoin price page.
Another good way to check the price of Bitcoin in the UAE is to go the your exchange of choice and check the price in your local currency that Bitcoin last sold for. The price of an asset is just this - the value of the compensation for which it was most recently exchanged. This price differs across markets, i.e. one exchange may have a slightly lower or higher price depending on varying barriers to entry and liquidity. So, the price that matters most is the one you can actually trade at.
See above for a list of the best Bitcoin exchanges in the UAE.
There are also a range of websites such as CoinMarketCap and Nomics that list the prices of hundreds of digital assets, drawn from a range of exchanges and averaged out.
Can I Buy Property With Bitcoin in the UAE?
Buying property with Bitcoin in the United Arab Emirates is definitely possible, though not the always the simplest way to go about investing in real estate.
In late 2019, real estate developer Ellington Properties announced that it would accept payment in Bitcoin for all of their listed properties.(6)
As a tech-driven and customer-focused company, we move with the market trends to meet the customer aspirations, especially in this era of digital financial engagement. Cryptocurrency is becoming an increasingly popular payment method. Enhancing the customer experience through an added payment choice, Bitcoin Suisse will serve as our preferred crypto brokerage provider that will further add to our international property transactions – and in turn, bring more value to Dubai's economy.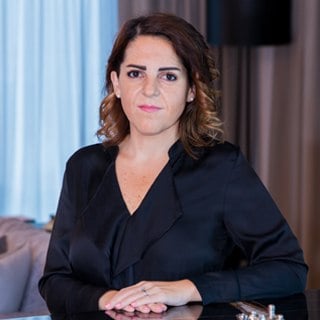 Paula Wehbeh
Head of Business Strategy, Ellington Properties
Another Dubai-based developer - Knox Group - has sold out of the 400 units it offered to the market with the option of paying with Bitcoin (via the U.S. company BitPay).
But while purchasing property with Bitcoin through certain real estate firms may be as straightforward as possible, there are still restrictions to keep in mind.
The UAE still prohibits the use of cryptocurrencies as a method of payment or deposit. This means that you can't exactly buy a house with Bitcoin, you must work with a third-party broker who will convert it to fiat currency before sending it to the seller.
It's not quite yet the decentralized future many have imagined, but it's a step in the right direction.
Can I Get a Bitcoin Debit Card in the UAE?
Bitcoin debit cards are a great way to turn your crypto gains into holidays, gifts, or just groceries. Bitcoin debit cards allow you to spend a range of cryptocurrencies (always Bitcoin, often Ethereum, and sometimes and sometimes other altcoins)other altcoins) wherever Visa or MasterCard is accepted. You either pre-load a certain amount of Bitcoin onto the card and convert it to fiat currency manually, or this is done at the time of purchase.
Unfortunately, there are not many Bitcoin debit cards available to UAE residents.
| | Available in the United Arab Emirates? |
| --- | --- |
| Bitpay | No |
| Cryptopay | No |
| MCO | No |
| Revolut | No |
| Uquid | Available to existing Uquid customers in the UAE |
| Wirex | Account available, but not the debit card |
Uquid offers virtual and physical debit cards, both of which can be topped up with Bitcoin and linked to PayPal and other online payment services. Physical cards can be used for ATM withdrawals, while POS transactions are fee-free. Both are valid for three years.
No identity verification is required if you stay under $1000/£1000/€1000 limit over the lifetime of the card. Beyond that, you'll need to provide identity verification and proof of address.
How Do I Cash Out Bitcoin in the UAE?
The easiest way to cash out of Bitcoin in the UAE is to use an exchange that supports withdrawals of your preferred fiat currency. BitOasis allows users located in the United Arab Emirates, Saudi Arabia, Kuwait, and Bahrain to withdraw AED to the bank account registered with the exchange.
The above-mentioned Bitcoin debit cards allow you to withdraw cash from any ATM. If you're able to get your hands on a Uquid debit card, this may be the easiest way to convert your Bitcoin into cash.
Bitcoin ATMs are another way to exchange your BTC for fiat currency. There is one Bitcoin ATM in the United Arab Emirates, located in Dubai.
LocalBitcoins and other P2P exchanges are another option.
Here, you can buy and sell Bitcoin for a wide range of payment methods, from gift cards to bank transfers. LocalBitcoins is a peer-to-peer (P2P) exchange, where you buy and sell with another individual. This does introduce a degree of risk, though by ensuring that you conduct all business on the platform, make use of its escrow services, and only trade with users who have a good reputation, you'll minimize any potential problems.
As selling Bitcoin for fiat currency is generally considered a taxable event, you'll want to make sure you comply with local regulations regarding taxation of capital gains. Check out our guide to the best cryptocurrency tax software to help you maximize your profits.
-
Bitcoin in the City of Dubai
Does Coinbase work in Dubai?
Coinbase does NOT support customers in Dubai as of September of 2020.
The best way to find the most up-to-date price of Bitcoin is to check out our Bitcoin price page.
Can I buy property with Bitcoin or cryptocurrency in Dubai?
Aston Plaza and Residences in Dubai were offering the first 150 residences in their tower for Bitcoin purchase only. If you wanted to pay in Cash, you had to wait. However, all of these units have been sold.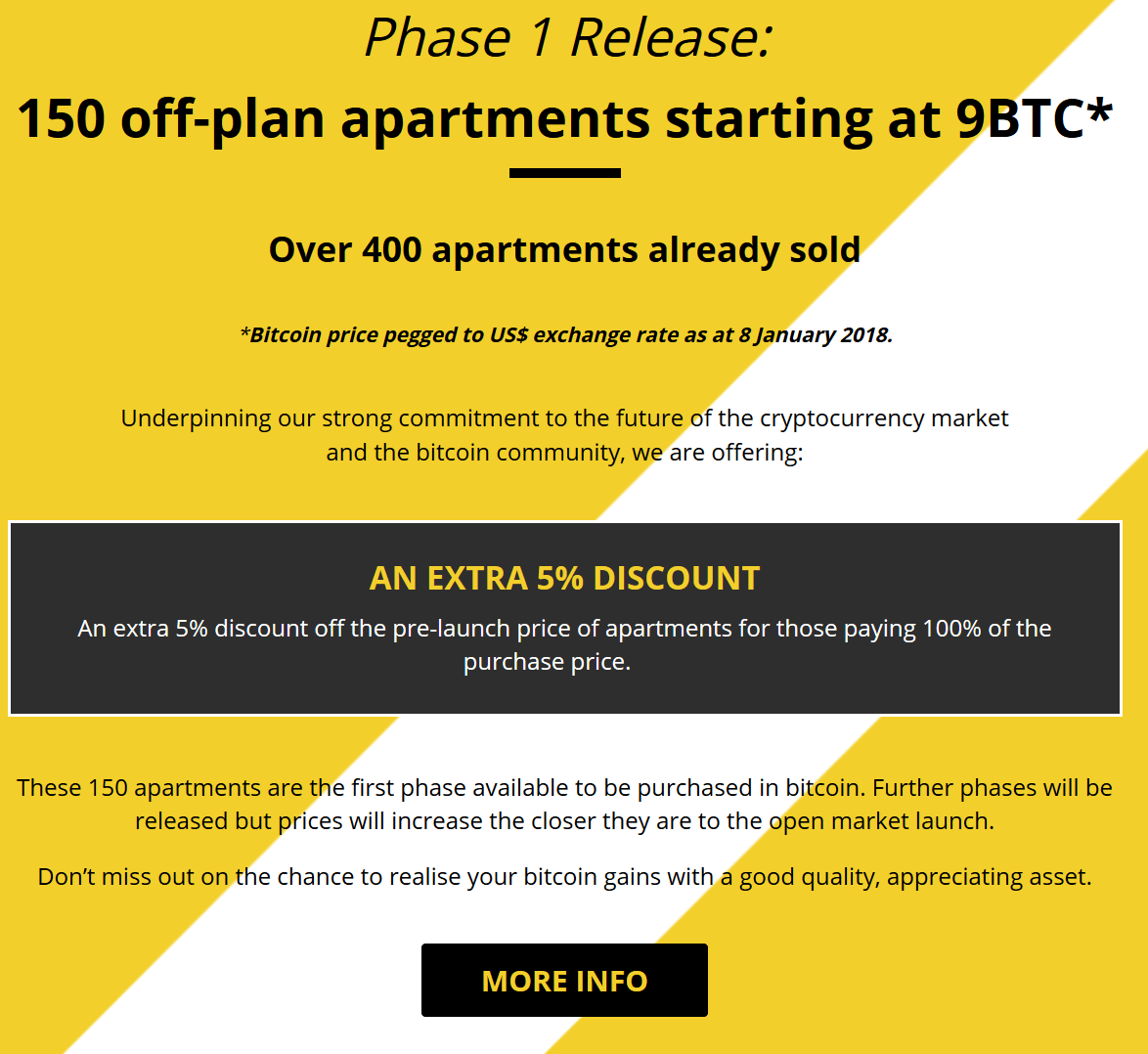 Besides Aston, There are few known developers stating publicly that they accept Bitcoin, there have been reports that many developers are open to accepting Bitcoin when offered by a prospective customer.
Can I get a Bitcoin or crypto debit card in Dubai?
You can get Bitcoin debit cards in Dubai by using Pursa.co, which makes it simple to get all sorts of debit cards in many variations of fiat and Bitcoin and other cryptocurrency.
Why isn't Dubai's rich oil reserves used to mine bitcoins?
Dubai possesses abundant oil reserves, which could theoretically power Bitcoin mining operations. However, it isn't utilized for this purpose due:
The environmental concerns around using oil
The hot weather conditions in the UAE
There is also higher profitability of exporting oil, and Dubai's focus on sustainable and diversified economic growth beyond fossil fuels.
Why is Dubai so attractive for Bitcoin businesses?
Dubai's low tax regime appeals to Bitcoin businesses for many reasons:
It offers businesses increased profitability.
With no corporate or capital gains taxes, businesses can retain more earnings and be more profitable.
Dubai has a very pro-business environment and strategic location.
Article Sources
BuyBitcoinWorldWide writers are subject-matter experts and base their articles on firsthand information, like interviews with experts, white papers or original studies and experience. We also use trusted research and studies from other well-known sources. You can learn more about our editorial guidelines.