FAQ
What is NeoSurf?
NeoSurf is a prepaid card that individuals can purchase at top up at over 50,000 stores worldwide. Neosurf is most widely used by Canadian, French, Spanish, and Dutch people.(1)
How do I buy Bitcoin with NeoSurf?
Options for using a Neosurf prepaid card to buy Bitcoin are limited. However, if you are intent on doing it, then here are the steps you'll need to take.
1. Find a retail location near you that will sell Neosurf vouchers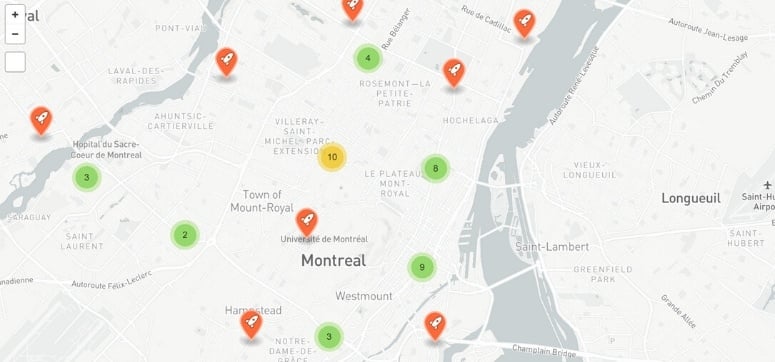 Bitit's page to find such Neosurf providers
2. Buy a Voucher
3. Find an exchange that will accept Neosurf as a payment method. We have done that part for you on this page, so you'll just need to pick one (either BitIt or LocalBitcoins).
4. Open an account on one of the exchanges supporting Neosurf.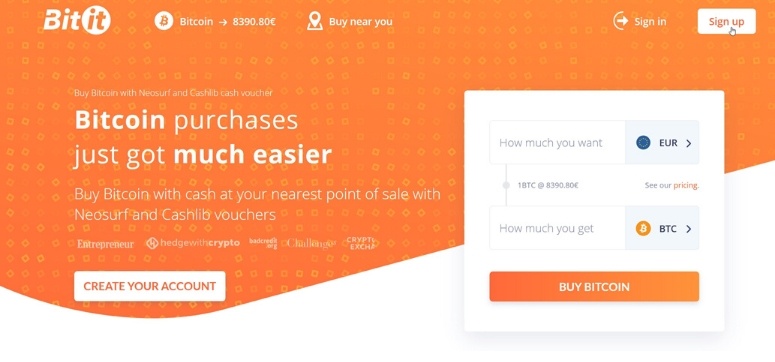 5. Redeem you voucher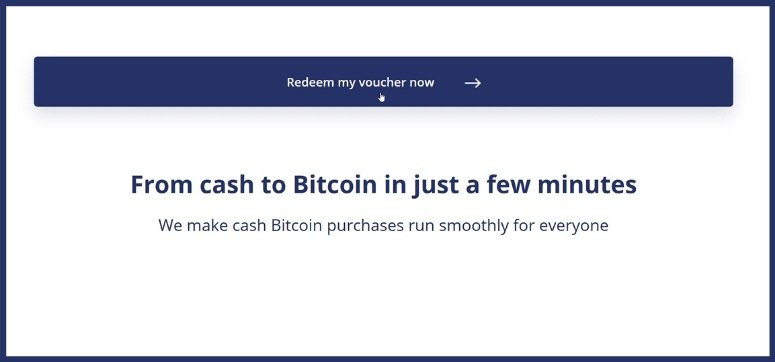 6. Make a market order for Bitcoin
7. Select your Neosurf funded account as the payment method for the Bitcoin
8. Complete the order
How does NeoSurf work?
Neosurf works similarly to a Visa prepaid gift card.(2) You find retailers who will sell Neosurf vouchers and then you pay them cash in exchange for the voucher. You then use the voucher at any participating retailer or bitcoin exchange that will accept it as payment. There are limits to how much Bitcoin you can buy using Neosurf without KYC(3), so if you are using Neosurf to buy the Bitcoin anonymously, understand that eventually the exchange is going to make you go through KYC anyway.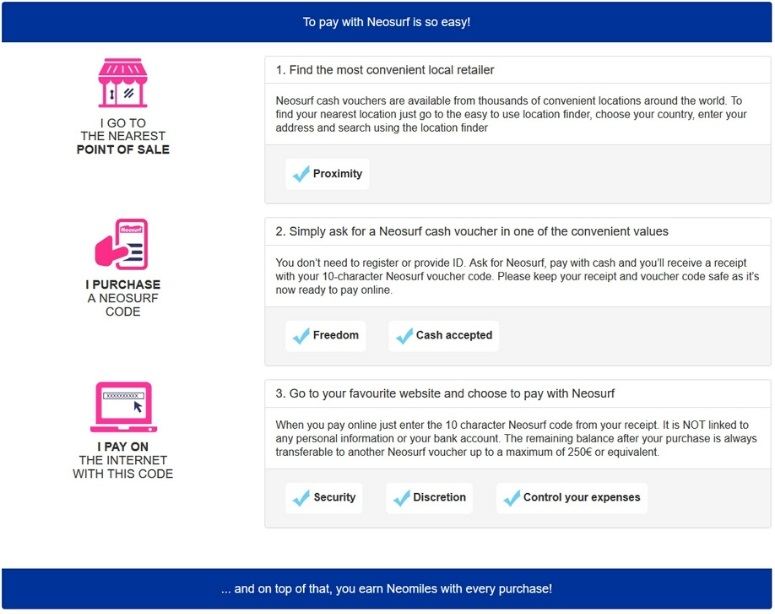 Is it safe to use NeoSurf to buy Bitcoin?
As long as the exchange you are sending money to is safe, then yes, it is perfectly safe to use Neosurf to buy Bitcoin.
Article Sources
BuyBitcoinWorldWide writers are subject-matter experts and base their articles on firsthand information, like interviews with experts, white papers or original studies and experience. We also use trusted research and studies from other well-known sources. You can learn more about our editorial guidelines.
Wikipedia - Know your customer, https://en.wikipedia.org/wiki/Know_your_customer
Wikipedia - Prepaid card, https://en.wikipedia.org/wiki/Prepaid_card