We may receive advertising compensation when you click certain products. Before jumping into this page, an important disclosure.
Coinbase is the world's largest Bitcoin (BTC) broker. They represent an easy and fast way for new users to purchase bitcoins. Coinbase supports customers in over 30 countries, including the United States, Europe, UK, Singapore, and Canada.

Customers in the above-mentioned countries can purchase bitcoins by debit card, bank transfer, SEPA transfer, and more.

Get $5 in free bitcoin after you sign up on Coinbase and make your first trade.
Pros
High liquidity and buying limits
Easy way for newcomers to get bitcoins
"Instant Buy" option available with debit card
Cons
Purchases made with bank transfer can take up to 5 days to complete
Coinbase may track how and where you spend your bitcoins
Ease of Use
Easy
Privacy
Low
Speed
Average
Fees
Average
Reputation
Trusted
Limits
High
Coinbase Pro
Coinbase's exchange, Coinbase Pro, is one of the largest Bitcoin exchanges in the United States. Users can fund their accounts via bank transfer, SEPA, or bank wire. Coinbase Pro offers good prices and low fees, but their confusing user interface may initially prove difficult to navigate.
Pros
Some of the lowest fees available for US and EU customers
Possible to buy bitcoins for 0% fees
Cons
User interface is confusing for first time buyers
Ease of Use
Hard
Privacy
Low
Speed
Average
Fees
Low
Reputation
Trusted
Limits
High
Coinmama
Coinmama allows customers in almost every country to buy bitcoin. They charge a 4.9%-5.9% (depends on volume) fee on each purchase.

Customers in Europe can also purchase bitcoins with SEPA transfer for a lower fee.

Pros
Works in almost all countries
Highest limits for buying bitcoins with a credit card
Reliable and trusted broker
Cons
Some of the highest fees among credit/debit card bitcoin brokers
Ease of Use
Easy
Privacy
Low
Speed
Fast
Fees
Average
Reputation
Trusted
Limits
High
Paybis
Paybis is a popular cryptocurrency exchange. They serve 180 countries and 48 US states and are registered with FinCEN, making them a more trusted, regulated exchange. Paybis offers incredibly high limits and super fast payouts, not to mention 5 minute ID verification and nearly perfect review scores on Trustpilot.
Pros
24/7 live support
Extremily high limits
5 Minute verification
Get payouts fast
Large selection of payment methods
Cons
No traditional orderbook for advanced traders
Ease of Use
Easy
Privacy
Low
Speed
Average
Fees
Low
Reputation
Trusted
Limits
High
You can use our Bitcoin ATM map to buy bitcoins with cash. Bitcoin ATMs can be a quick and easy way to buy bitcoins and they're also private. That convenience and privacy, however, comes with a price; most ATMs have fees of 5-10%.
Pros
Our map makes it super easy to find a Bitcoin ATM near you
Cons
Bitcoin ATMs often have 5-10% fees per purchase
-
Chapter 1
Bitcoin & Cryptocurrency Trading in Puerto Rico
Puerto Rico is a US unincorporated territory. This basically means that the residents of Puerto Rico are citizens of the United States, but they may not vote in its elections since they are not a state.
Puerto Rico is a burgeoning territory for Bitcoin. In fact, in 2019, the San Juan Mercantile & Trust opened its doors, catering to traders of cryptocurrency.
Over the past few years, Puerto Rico has become a tax haven for crypto entrepreneurs and businesses. Many drawn by the tax-friendly environment then go on to invest in the country. Brock Pierce came to the island in 2017 with a desire to setup a crypto homestead, he termed "Puertopia." From 2020 to 2022, Puerto Rico has received a flood of crypto entrepreneurs, investors and influencers seeking to take advantage of the island's tax benefits.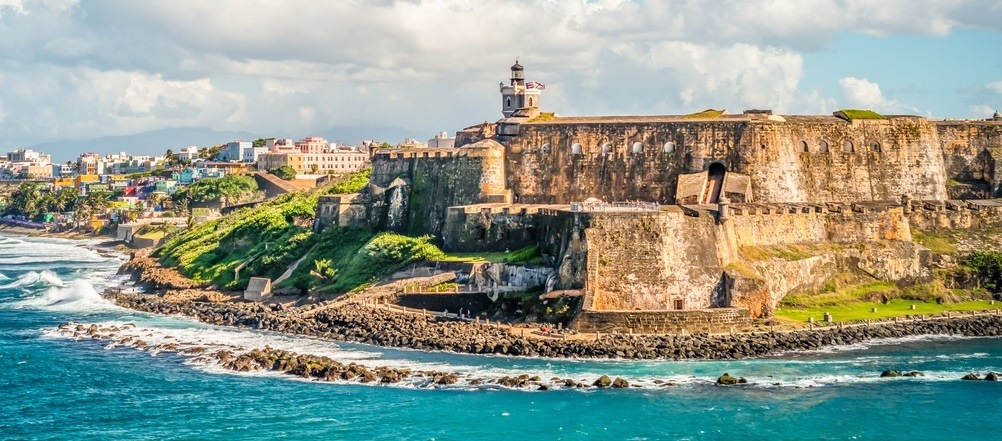 San Juan - the capital of Puerto Rico
One of the easiest ways to buy Bitcoin in Puerto Rico is through the cryptocurrency exchanges outlined above. There are several exchanges offering Bitcoin in Puerto Rico, allowing you to select one based on your requirements and preferences using our guide. Different exchanges have different transaction fees, withdrawal limits, payment modes, and verification processes that need to be kept in mind before users select one.
Additionally, Bitcoin buyers need to keep in mind that certain exchanges might require you to get a wallet of your own before being able to buy the digital currency. Even if there is no requirement, it is recommended to have a wallet of your own for security reasons (preferably a hardware wallet).
Another way to buy Bitcoins in Puerto Rico is through automated teller machines (ATMs). These ATMs allow users to instantly purchase the cryptocurrency using cash, and most of them only require a telephone number for verification, so long as you aren't buying a lot of Bitcoin. You can locate Bitcoin ATMs in Puerto Rico using our Bitcoin ATM Map.
-
Chapter 2
Best Bitcoin Wallets for Puerto Rico
There are three main types of Bitcoin wallet and all of them are supported in Puerto Rico:
Software (desktop or mobile - iOS and Android wallets
Hardware wallet
Cold-storage (paper or steel wallets, the latter of which are used to backup your main wallet.
Best for Security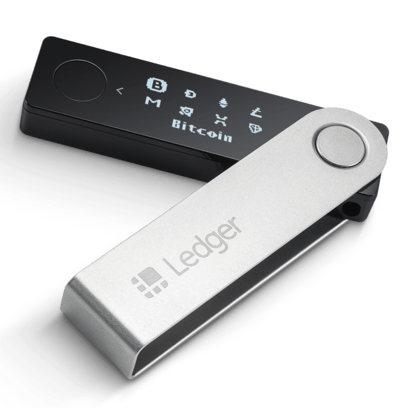 Ledger Nano X
Secure storage for any cryptocurrency
More About
Ledger Nano X
The Ledger Nano X is the newest crypto hardware wallet, and is very easy to use. It connects to iOS, Android & desktop computers.
Best for Desktop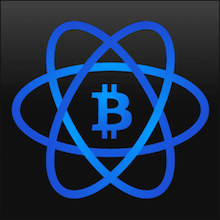 Electrum
Simple yet powerful desktop wallet
More About
Electrum
Electrum is a Bitcoin-only wallet that has been around since 2011. It's easy to use, but has advanced features.
-
Chapter 3
Exchange Hacks and Crypto Scams in Puerto Rico
As of January of 2021, we could find no exchange hacks or significant scams affecting Puerto Rico or its citizens. We will update this page if/when any news of scams or exchange hacks occur in Puerto Rico.
-
Does Coinbase work in Puerto Rico?
Citizens of Puerto Rico can convert, buy, and sell cryptocurrencies with fiat. Supported payment methods are:
Bank Account
PayPal
Debit Card
Where Can I Find a Bitcoin ATM in Puerto Rico?
You can use our Bitcoin ATM finder tool to find the one nearest you.
What is the price of Bitcoin in Puerto Rico?
Bitcoin prices are changing every second.
The best way to find the most up-to-date price of Bitcoin is to check out our Bitcoin price page.
How do I cash out of Bitcoin in Puerto Rico?
Any exchange with a USD trading pair will allow you to sell your Bitcoin for fiat currency. Coinbase has USD trading pairs for many popular coins.
Another way to sell Bitcoins in Puerto Rico is through automated teller machines (ATMs). These ATMs allow users to instantly purchase and sell cryptocurrency using cash, however most of them require at least a phone number, so they aren't totally private. You can locate Bitcoin ATMs in Puerto Rico using our Bitcoin ATM Map.
LocalBitcoins is another option. Here, you can buy and sell Bitcoin for a wide range of payment methods, from gift cards to bank transfers. LocalBitcoins is a peer-to-peer (P2P) exchange, where you buy and sell with another individual. This does introduce a degree of risk, though by ensuring that you conduct all business on the platform, make use of its escrow services, and only trade with users who have a good reputation, you'll minimize any potential problems.
You could also use a service like eGifter to sell your Bitcoin for gift cards.
Which stores accept Bitcoin in Puerto Rico
Bitcoin is accepted at lots of stores and service providers all over Puerto Rico. So many, in fact, that we couldn't possibly list them all here. However, you can find specific kinds of services and goods filterable on a map over at coinmap.org.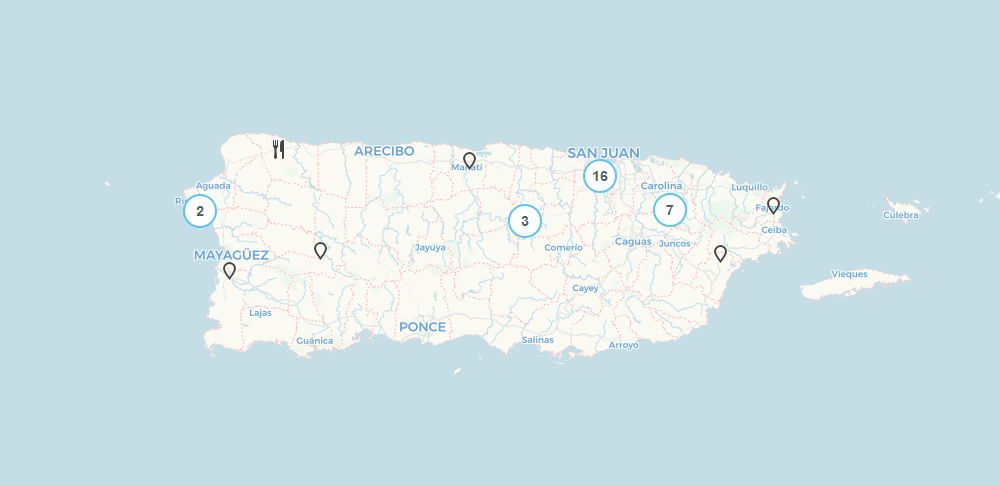 The colored sections indicate areas where there is heavier acceptance of Bitcoin