We may receive advertising compensation when you click certain products. Before jumping into this page, an important disclosure.
Luno
Luno is a Bitcoin exchange with a presence in South Africa, Singapore, Nigeria, Malaysia and Indonesia. It offers 0% fees for market makers, meaning you can avoid fees if you place a buy order then wait for a seller to take it.

Luno also offers an Instant Buy feature.
Pros
One of the most trusted Bitcoin exchanges in Asia
Free deposits and low withdrawal fees
Low fees; 0% for market makers and only 0% - 1% for market takers (depending on fiat currency)
High to infinite limits for exchange, depending on verification level
Cons
Only supports Bitcoin and Ethereum
Ease of Use
Easy
Privacy
Low
Speed
Fast
Fees
Low
Reputation
Trusted
Limits
High
Coinmama
Coinmama allows customers in almost every country to buy bitcoin. They charge a 4.9%-5.9% (depends on volume) fee on each purchase.

Customers in Europe can also purchase bitcoins with SEPA transfer for a lower fee.

Pros
Works in almost all countries
Highest limits for buying bitcoins with a credit card
Reliable and trusted broker
Cons
Some of the highest fees among credit/debit card bitcoin brokers
Ease of Use
Easy
Privacy
Low
Speed
Fast
Fees
Average
Reputation
Trusted
Limits
High
Paybis
Paybis is a popular cryptocurrency exchange. They serve 180 countries and 48 US states and are registered with FinCEN, making them a more trusted, regulated exchange. Paybis offers incredibly high limits and super fast payouts, not to mention 5 minute ID verification and nearly perfect review scores on Trustpilot.
Pros
24/7 live support
Extremily high limits
5 Minute verification
Get payouts fast
Large selection of payment methods
Cons
No traditional orderbook for advanced traders
Ease of Use
Easy
Privacy
Low
Speed
Average
Fees
Low
Reputation
Trusted
Limits
High
You can use our Bitcoin ATM map to buy bitcoins with cash. Bitcoin ATMs can be a quick and easy way to buy bitcoins and they're also private. That convenience and privacy, however, comes with a price; most ATMs have fees of 5-10%.
Pros
Our map makes it super easy to find a Bitcoin ATM near you
Cons
Bitcoin ATMs often have 5-10% fees per purchase
The State of Bitcoin in Malaysia
A recent survey by cryptocurrency exchange Luno revealed that Malaysia is one of the countries with the highest interest in cryptocurrencies such as Bitcoin. Luno's survey found out that 55% of the respondents in Malaysia were familiar with Blockchain technology, while 39% of the respondents admitted to having owned cryptocurrency.
That's not very surprising as the Malaysian government has a positive outlook toward cryptocurrencies, even though the country recently rolled out regulations for the same. Let's take a closer look at the stance taken by Malaysian regulators with respect to cryptocurrency adoption and the state of Bitcoin in the country.
The Regulatory Environment
Malaysia is among the latest countries that have rolled out a framework to regulate cryptocurrencies such as Bitcoin. The country now recognizes cryptocurrencies as securities, so they will now be regulated by the Malaysian Securities Commission.
In January 2021, the Malaysia courts confirmed earlier rulings that cryptocurrency will be recognized as a security and a commodity. The Sessions Court also found that "although cryptocurrency is not recognised as legal tender in Malaysia, cryptocurrency is not illegal in Malaysia." Exchanges must register with the goverment and comply with security and commodity laws specified by the Securities Commission.
The Malaysian government believes that the move to regulate cryptocurrencies in the country boost adoption of cryptocurrencies like Bitcoin. That's because exchanges will have to show proof of having proper security measures in place so that they can make a positive contribution to the country's digital economy.
However, there might be painful short-term implications for exchanges, as they will not be able to offer their services until they are reviewed by the Commission. Additionally, those exchanges who fail to meet the Commission's criteria won't be able to offer their services anymore. Such a move will dent Malaysia's cryptocurrency ecosystem in the near term, but is expected to aid the growth of the industry in the long run in the words of Finance Minister Lim Guan Eng:
"The Ministry of Finance views digital assets, as well as its underlying blockchain technologies, as having the potential to bring about innovation in both old and new industries. In particular, we believe digital assets have a role to play as an alternative fundraising avenue for entrepreneurs and new businesses, and an alternate asset class for investors."
So, it is evident that Malaysia is looking to boost the adoption of cryptocurrencies like Bitcoin.
Buying and spending Bitcoin in Malaysia
As of August 2022 our Bitcoin buying guide in Malaysia shows cryptocurrency exchanges that users can to buy and sale their bitcoin. However, users need to keep in mind that the new regulations could impact some of the cryptocurrency exchanges in the country, and they should first get a wallet to store their Bitcoins.
Some exchanges have their own wallets, while some require you to get one on your own. Getting your own wallet is always a safer bet and our guide on the best Bitcoin and cryptocurrency wallets will help you choose one. Once you have a wallet for yourself, the next task is to choose the cryptocurrency exchange.
Choosing an exchange will be driven by various factors such as safety, transaction fees, ease of use, buying limits, verification levels, and payment options supported. Buying Bitcoin from an exchange typically requires you to sign up and verify yourself, add a payment option, fund your account, and purchase Bitcoin which will then be stored in your wallet.
Additionally, users can buy Bitcoin using cash from an ATM in Malaysia. There are reportedly 10 Bitcoin ATMs in Malaysia, with six of them in Kuala Lumpur. The advantage of buying Bitcoin through an ATM is that most of them don't require the user to go through verification and the purchase is instant.
So anyone looking to save time and wanting to skip the verification process of crypto exchanges can simply buy the digital currency from an ATM, though be prepared to cough high fees in the range of 5%-10% for each transaction.
Malaysia also gives users quite a few avenues to spend their Bitcoin. From hosting service providers to restaurants and even a gas station, the number of vendors accepting Bitcoin in Malaysia is on the rise and that should keep getting better thanks to the government's positive attitude toward the cryptocurrency space.
-
Chapter 1
Bitcoin & Cryptocurrency Trading in Malaysia
In 2020, the International Monetary Fund stated that the economy of Malaysia is the 6th largest in Southeast Asia and the 39th largest economy in the world. The Malaysian economy is a strong one based tech product exports.
The Malaysian government does not recognize cryptocurrecies as legal tender, but it has announced that they are not banned. Still, the government has issued a few regulations where it requires exchanges to take serious measures in protecting users and their assets.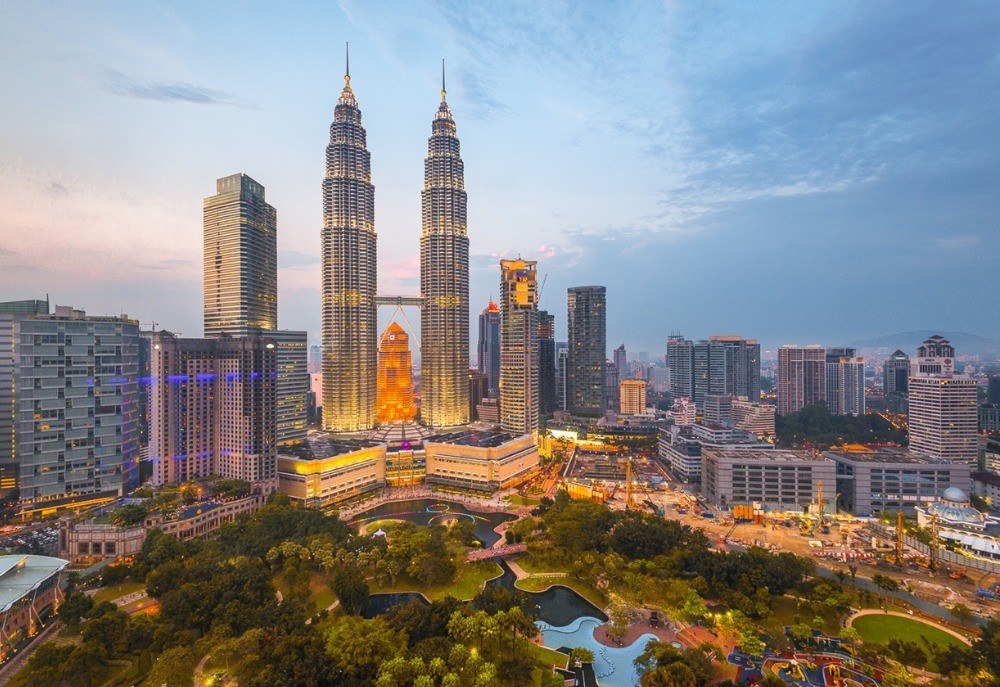 Luala-Lumpur - the capital of Malaysia
If you want to get exposure to Bitcoin, one of the easiest ways to do so in Malaysia is through the cryptocurrency exchanges outlined above. There are several exchanges offering Bitcoin in Malaysia, and you can easily select one based on your requirements and preferences using our guide. Different exchanges have different transaction fees, withdrawal limits, payment modes, and verification processes that need to be kept in mind before users select one.
Additionally, Bitcoin buyers need to keep in mind the fact that certain exchanges might require them to get a wallet of their own before they are able to buy the digital currency. Also, it is recommended to have a wallet of your own for security reasons, preferably a hardware wallet.
-
Chapter 2
Best Bitcoin Wallets for Malaysia
There are three main types of Bitcoin wallet and all of them are supported in Malaysia:
Software (desktop or mobile - iOS and Android wallets
Hardware wallet
Cold-storage (paper or steel wallets, the latter of which are used to backup your main wallet.
Best for Security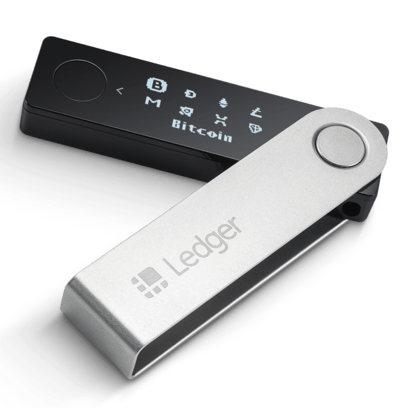 Ledger Nano X
Secure storage for any cryptocurrency
More About
Ledger Nano X
The Ledger Nano X is the newest crypto hardware wallet, and is very easy to use. It connects to iOS, Android & desktop computers.
Best for Desktop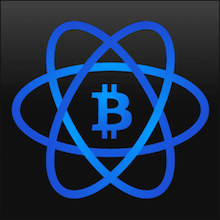 Electrum
Simple yet powerful desktop wallet
More About
Electrum
Electrum is a Bitcoin-only wallet that has been around since 2011. It's easy to use, but has advanced features.
-
Chapter 3
Exchange Hacks and Crypto Scams in Malaysia
"Get rich quick" scheme in Malaysia
In 2019, a group of nine scammers in Malaysia promised investors in their cryptocurrency scheme returns of up to 15% a week. The minimum investment in their digital currency AliCoin was 10,000 ALiCoins or MYR47,000. This group even used the cryptocurrency AliCoin platform, to which every investor had access to follow their money/investments.
But soon, the victims realized that they had been deceived: they had no access to the cryptocurrency platform and did not receive any of the promised profits.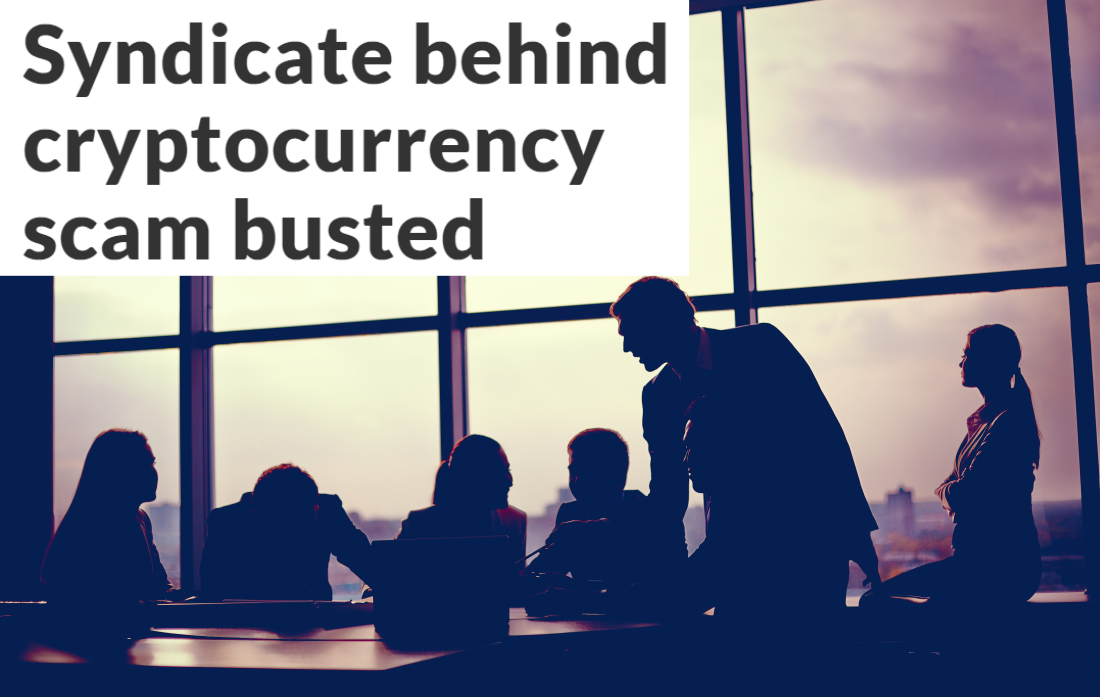 The Malaysian police eventually arrested the perpetrators of the scam and charged them with fraud.
-
Chapter 4
Bitcoin Mining in Malaysia
Crypto Crackdown
A video of crypto mining equipment being destroyed in Malaysia went viral in July 2021.
It was reported that Malaysian authorities seized 1,069 bitcoin mining rigs, laid them out in a parking lot at police headquarters, and used a steamroller to crush them. This was part of a joint operation between law enforcement and electric utility Sarawak Energy. Assistant Commissioner of Police Hakemal Hawari, said the miners were siphoning off power from the energy company and allegedly stole $2 million worth of electricity.
If you are going to mine Bitcoin, pay for the electricity.
Better yet, most people buy their Bitcoin directly from an exchange, rather than investing in expensive mining hardware and paying an arm and a leg for electricity.
-
Does Coinbase work in Malaysia?
Coinbase does NOT support customers in Malaysia as of November 2022.
Where Can I Find a Bitcoin ATM in Malaysia?
As of November 2022, there is unfortunately only one Bitcoin ATM in Malaysia and it is located in Kuala Lumpur.
You can use our Bitcoin ATM finder tool to check back in occasionally and see if more are installed.
What is the price of Bitcoin in Malaysia?
Bitcoin prices are changing every second.
The best way to find the most up-to-date price of Bitcoin is to check out our Bitcoin price page.
How do I cash out of Bitcoin in Malaysia?
Any exchange with a Malaysian ringgit trading pair will allow you to sell your Bitcoin for fiat currency. Luno has MYR trading pairs for many popular coins.
Another way to sell Bitcoins is through automated teller machines (ATMs). Unfortunately you need to be in Kuala Lumpur to locate the only ATM in Malaysia.
LocalBitcoins is another option. Here, you can buy and sell Bitcoin for a wide range of payment methods, from gift cards to bank transfers. LocalBitcoins is a peer-to-peer (P2P) exchange, where you buy and sell with another individual. This does introduce a degree of risk, though by ensuring that you conduct all business on the platform, make use of its escrow services, and only trade with users who have a good reputation, you'll minimize any potential problems.
You could also use a service like eGifter to sell your Bitcoin for gift cards.
What is Tracto Coin?
Tracto is a now-defunct altcoin that claimed to be cheaper and faster than Bitcoin.
Tracto was first invented and launched in malaysia, but today there is no trading activity.
Tracto is a very good example of why you should be very suspicious of altcoins, especially those that claim to do anything better than bitcoin.
In most cases, these coins have very poor development practices and are simply invented to make the founders money, cashing in on blockchain hype.
They often claim to be decentralized (some even claim to be more decentralized than Bitcoin), but never are. Tracto was a good example of this as well.
What did Tracto claim to do?
Tracto described itself as follows:
"Functions as a crypto bank and allows you to exchange fiat currencies for crypto"
"Allows you to make payments, bookings, and purchases online"
"Allows you to make safe transactions over their decentralized network"
"Has a reward system which gives perks to people who use the network often"
"Comes with a mobile application that allows you to make international transfers"
Since Tracto is no longer around, it clearly failed to deliver on its promises, like most altcoins.