We may receive advertising compensation when you click certain products. Before jumping into this page, an important disclosure.
eToro
eToro is a trading platform and crypto exchange. It supports Bitcoin, Ethereum, Litecoin, Zcash and many other coins.

Deposits can be made quickly via bank transfer, SEPA, NETELLER, PayPal and more. It also offers unique features like copy trading.

Cryptoasset investing is highly volatile and unregulated in some EU countries. No consumer protection. Tax on profits may apply.
Visit eToro's Website
Pros
Offers unique copy trading feature
Trusted exchange that has been active in traditional finance
Interface is clean and easy to use
Cons
You cannot deposit cryptocurrency, but you can deposit with other payment methods
Ease of Use
Easy
Privacy
Low
Speed
Average
Fees
Low
Reputation
Trusted
Limits
High
Coinmama
Coinmama allows customers in almost every country to buy bitcoin. They charge a 4.9%-5.9% (depends on volume) fee on each purchase.

Customers in Europe can also purchase bitcoins with SEPA transfer for a lower fee.

Pros
Works in almost all countries
Highest limits for buying bitcoins with a credit card
Reliable and trusted broker
Cons
Some of the highest fees among credit/debit card bitcoin brokers
Ease of Use
Easy
Privacy
Low
Speed
Fast
Fees
Average
Reputation
Trusted
Limits
High
Coinbase
Coinbase is the world's largest Bitcoin (BTC) broker. They represent an easy and fast way for new users to purchase bitcoins. Coinbase supports customers in over 30 countries, including the United States, Europe, UK, Singapore, and Canada.

Customers in the above-mentioned countries can purchase bitcoins by debit card, bank transfer, SEPA transfer, and more.

Get $5 in free bitcoin after you sign up on Coinbase and make your first trade.
Pros
High liquidity and buying limits
Easy way for newcomers to get bitcoins
"Instant Buy" option available with debit card
Cons
Purchases made with bank transfer can take up to 5 days to complete
Coinbase may track how and where you spend your bitcoins
Ease of Use
Easy
Privacy
Low
Speed
Average
Fees
Average
Reputation
Trusted
Limits
High
Coinbase Advanced Trader
Coinbase's exchange, Coinbase Advanced Trader (formerly called Coinbase Pro), is one of the largest Bitcoin exchanges in the United States. Users can fund their accounts via bank transfer, SEPA, or bank wire. Coinbase Advanced Trader offers good prices and low fees, but its confusing user interface may initially prove difficult to navigate.
Pros
Some of the lowest fees available for US and EU customers
Possible to buy bitcoins for 0% fees
Cons
The user interface is confusing for first-time buyers
Ease of Use
Hard
Privacy
Low
Speed
Average
Fees
Low
Reputation
Trusted
Limits
High
Bity
Bity is a Bitcoin exchange and ATM operator, based in Switzerland. Their 5 ATMs allow for a quick first purchase and only require phone verification for an initial buy limit of 1,000 EUR or CHF. Their online service accepts wire transfers, SOFORT and online bank transfers.
Pros
Easy to start buying bitcoins after mobile phone verification
Payment limit of up to €100,000 annually after intensive verification
Cons
ID verification is required for most purchases, so not a private way to buy
Low annual limit of only €4,000 without intensive verification
Ease of Use
Average
Privacy
Low
Speed
Fast
Fees
Low
Reputation
Trusted
Limits
High
Bitstamp
Bitstamp is one of the world's largest and most well-known Bitcoin exchanges. Deposits can be made through bank transfer, SEPA transfer, international bank wire, and now even credit cards.
Pros
One of the longest-running Bitcoin exchanges
Very low 0.25% fee, falling to 0.1% with sufficient trading volume
Good range of deposit and withdrawal options
Deep liquidity promotes a price close to fair market rate
Offers wide range of altcoins
Cons
Geared towards traders; slightly confusing for first time buyers
Ease of Use
Hard
Privacy
Low
Speed
Slow
Fees
Average
Reputation
Trusted
Limits
High
Bitcoin ATMs
You can use our Bitcoin ATM map to buy bitcoins with cash. Bitcoin ATMs can be a quick and easy way to buy bitcoins and they're also private. That convenience and privacy, however, comes with a price; most ATMs have fees of 5-10%. View Bitcoin ATMs
Pros
Our map makes it super easy to find a Bitcoin ATM near you
Cons
Bitcoin ATMs often have 5-10% fees per purchase
Bitfinex
Hong Kong-based Bitfinex has long been one of the largest USD Bitcoin exchanges in the world. Bitfinex accounts may be funded by bank wire only, their fee on accepting such transfers is low at only 0.1%.

In August 2016, however, it was hacked and lost around 30% of its users funds. While Bitfinex can be helpful for buying large amounts of bitcoins, it is probably best to not use the exchange until it fully compensates affected users.
Pros
Very low fees even for low volume buyers; 0.1% for market makers and 0.2% for market takers
One of the best ways to buy large amounts of bitcoins
Allows lending of fiat or bitcoin to margin traders at interest (but this is risky in light of the hack)
Very deep liquidity promotes a price close to fair market rate
Supports several altcoins
Cons
Was recently hacked and has yet to fully compensate all users for their loss
Geared towards traders; possibly quite confusing for first time buyers
Single payment option
Ease of Use
Hard
Privacy
Low
Speed
Varies
Fees
Average
Reputation
Low Trust
Limits
High
-
Bitcoin & Cryptocurrency Trading in Ireland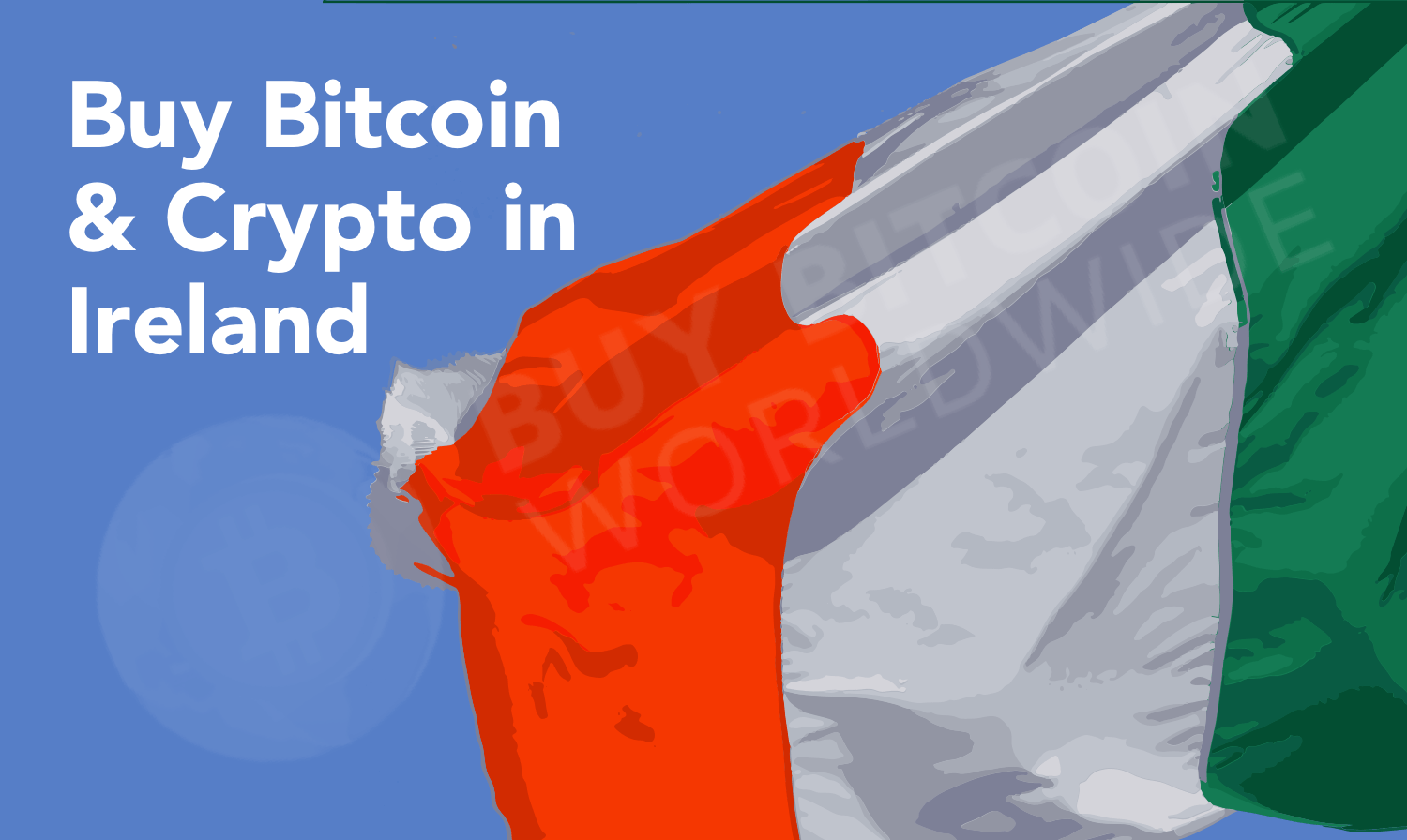 Since 2018, the Economic Freedom of the World Index has ranked Ireland as one of the freest countries on Earth in terms of economic policies.(2)
The only limit to using cryptocurrency in Ireland is the Electoral Reform Bill 2022 banning political campaigns from accepting a crypto donation. The aim is to stop threats of influence from outside the country in elections.(3)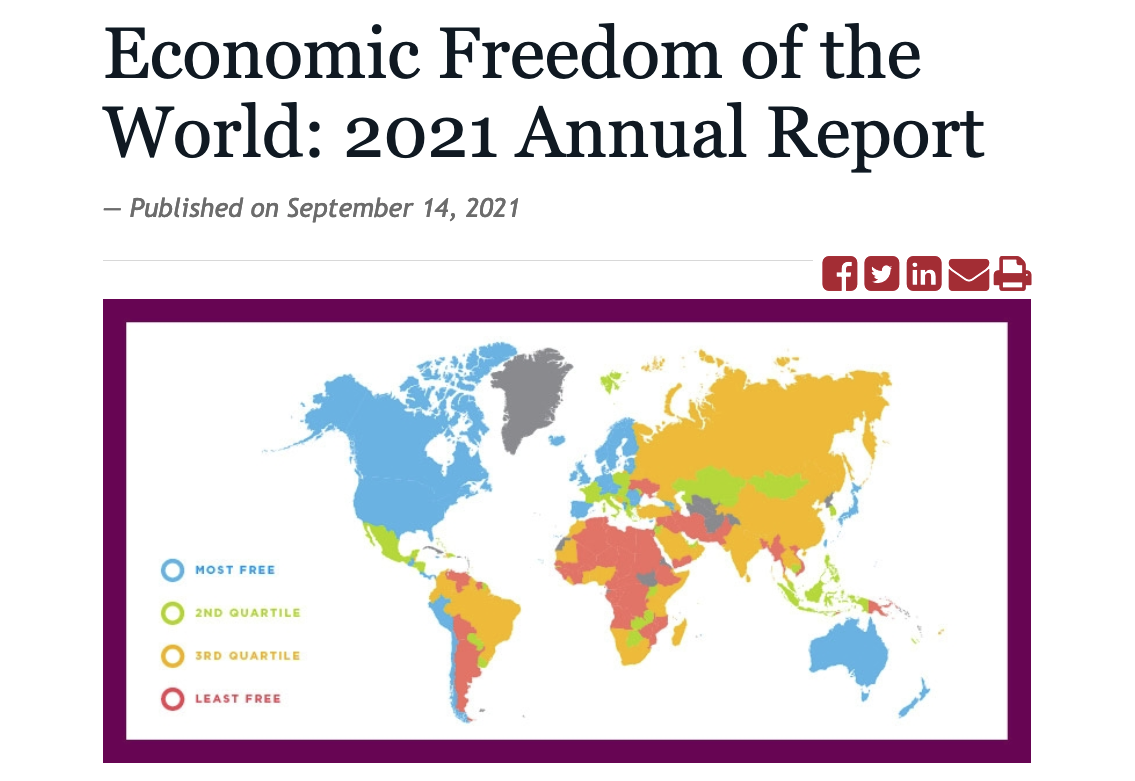 It is no wonder, then, why Bitcoin has taken off so quickly in Ireland. Ireland is home to many Bitcoin ATMs and businesses transacting in Bitcoin.
One of the easiest ways to buy Bitcoin in Ireland is, of course, through cryptocurrency exchanges. All of the best exchanges servicing Irish residents are outlined above, allowing you to select one based on your requirements and preferences using our guide. Different exchanges have different transaction fees, withdrawal limits, payment modes, and verification processes that need to be kept in mind before users select one.
Additionally, Bitcoin buyers need to keep in mind that certain exchanges might require you to get a wallet of your own before being able to buy the digital currency. Even if there is no requirement, it is recommended to have a wallet of your own for security reasons (preferably a hardware wallet).
Another way to buy Bitcoins in Ireland is through automated teller machines (ATMs). These ATMs allow users to instantly purchase the cryptocurrency using cash, and most of them only require a telephone number for verification, so long as you aren't buying a lot of Bitcoin, they are more private than exchanges.
-
Exchange Hacks and Crypto Scams in Ireland
OneCoin Money Launderer

In September of 2019, Employees of the Bank of Ireland were asked to testify against Mark Scott. Scott was one of OneCoin's legal counsellors, and he is charged with helping to launder $300M of stolen funds for the OneCoin Ponzi Scheme. Witnesses allege Scott used corporate accounts at the Bank of Ireland to launder the funds by lying to the witnesses about the source of the funds.
Scott denies knowing that OneCoin's activities were unlawful.
Bitsane Exit Scam

In June of 2018, Dublin-based crypto exchange Bitsane appeared to have shut down the exchange and run away with all 246,000 of its customers' deposited coins. For the most part, the funds stolen were in the form of Ripple's XRP token. Ripple, the company, actually listed Bitsane as one of its approved exchanges, making matters even more frustrating for victims who trusted Ripple to vet the exchanges that traded its coins.
Looking back, users reported having issues withdrawing coins as early as May, with Bitsane reporting that they were having technical issues with withdrawals.
The CEO and CTO are apparently unreachable by media, with the CEO apparently deleting his LinkedIn account.
-
Does Coinbase work in Ireland?
Citizens of Ireland can convert, buy, and sell cryptocurrencies with fiat. Supported payment methods are:
Bank Deposit
PayPal
3D Secure Credit Card
Debit Card
Credit Card
Where Can I Find a Bitcoin ATM in Ireland?
We discovered that there are 22 total Bitcoin ATMs across the Republic of Ireland. Most are in Dublin, but others can be found in Galway, Cork, and Limerick.
You can use our Bitcoin ATM finder tool to find the one nearest you.
What is the price of Bitcoin in Ireland?
Bitcoin prices are changing every second.
The best way to find the most up-to-date price of Bitcoin is to check out our Bitcoin price page.
What is the bitcoin lottery in Ireland?
The Bitcoin lottery in Ireland works the same as a normal lottery, where participants pick numbers and hope that the lottery operator randomly chooses the same numbers. If you pick the winning numbers, you win 1,000 Bitcoin or the cash equivalent of it.
The Bitcoin lottery is owned and operated by Gibralter-based Lottoland.
Lottoland no longer runs the Bitcoin Lottery in 2020.
How much Bitcoin volume is from Ireland?
Unfortunately, we have no data on Ireland's Bitcoin trading volume, but we do know that the daily trading volume for Ireland on LocalBitcoins is less than $1M in total.
How do I cash out of Bitcoin in Ireland?
Any exchange with a Euro trading pair will allow you to sell your Bitcoin for fiat currency. Bitpanda has EUR trading pairs for many popular coins.
Article Sources
BuyBitcoinWorldWide writers are subject-matter experts and base their articles on firsthand information, like interviews with experts, white papers or original studies and experience. We also use trusted research and studies from other well-known sources. You can learn more about our editorial guidelines.
Wikipedia - Ireland, https://en.wikipedia.org/wiki/Ireland
Fraser Institute - Economic Freedom of the World Report (2023), https://www.fraserinstitute.org/studies/economic-freedom
Irish Examiner - Government moves to ban cryptocurrency donations to political parties, https://www.irishexaminer.com/news/arid-40852349.html