We may receive advertising compensation when you click certain products. Before jumping into this page, an important disclosure.
eToro
eToro is a trading platform and crypto exchange. It supports Bitcoin, Ethereum, Litecoin, Zcash and many other coins.

Deposits can be made quickly via bank transfer, SEPA, NETELLER, PayPal and more. It also offers unique features like copy trading.

Cryptoasset investing is highly volatile and unregulated in some EU countries. No consumer protection. Tax on profits may apply.
Visit eToro's Website
Pros
Offers unique copy trading feature
Trusted exchange that has been active in traditional finance
Interface is clean and easy to use
Cons
You cannot deposit cryptocurrency, but you can deposit with other payment methods
Ease of Use
Easy
Privacy
Low
Speed
Average
Fees
Low
Reputation
Trusted
Limits
High
Paybis
Paybis is a popular cryptocurrency exchange. They serve 180 countries and 48 US states and are registered with FinCEN, making them a more trusted, regulated exchange. Paybis offers incredibly high limits and super fast payouts, not to mention 5 minute ID verification and nearly perfect review scores on Trustpilot.
Pros
24/7 live support
Paybis has extremely high limits
5 Minute verification
Get payouts fast
Large selection of payment methods
Cons
No traditional order book for advanced traders
Ease of Use
Easy
Privacy
Low
Speed
Average
Fees
Low
Reputation
Trusted
Limits
High
Bity
Bity is a Bitcoin exchange and ATM operator, based in Switzerland. Their 5 ATMs allow for a quick first purchase and only require phone verification for an initial buy limit of 1,000 EUR or CHF. Their online service accepts wire transfers, SOFORT and online bank transfers.
Pros
Easy to start buying bitcoins after mobile phone verification
Payment limit of up to €100,000 annually after intensive verification
Cons
ID verification is required for most purchases, so not a private way to buy
Low annual limit of only €4,000 without intensive verification
Ease of Use
Average
Privacy
Low
Speed
Fast
Fees
Low
Reputation
Trusted
Limits
High
Bitstamp
Bitstamp is one of the world's largest and most well-known Bitcoin exchanges. Deposits can be made through bank transfer, SEPA transfer, international bank wire, and now even credit cards.
Pros
One of the longest-running Bitcoin exchanges
Very low 0.25% fee, falling to 0.1% with sufficient trading volume
Good range of deposit and withdrawal options
Deep liquidity promotes a price close to fair market rate
Offers wide range of altcoins
Cons
Geared towards traders; slightly confusing for first time buyers
Ease of Use
Hard
Privacy
Low
Speed
Slow
Fees
Average
Reputation
Trusted
Limits
High
Bitcoin ATMs
You can use our Bitcoin ATM map to buy bitcoins with cash. Bitcoin ATMs can be a quick and easy way to buy bitcoins and they're also private. That convenience and privacy, however, comes with a price; most ATMs have fees of 5-10%. View Bitcoin ATMs
Pros
Our map makes it super easy to find a Bitcoin ATM near you
Cons
Bitcoin ATMs often have 5-10% fees per purchase
Bitfinex
Hong Kong-based Bitfinex has long been one of the largest USD Bitcoin exchanges in the world. Bitfinex accounts may be funded by bank wire only, their fee on accepting such transfers is low at only 0.1%.

In August 2016, however, it was hacked and lost around 30% of its users funds. While Bitfinex can be helpful for buying large amounts of bitcoins, it is probably best to not use the exchange until it fully compensates affected users.
Pros
Very low fees even for low volume buyers; 0.1% for market makers and 0.2% for market takers
One of the best ways to buy large amounts of bitcoins
Allows lending of fiat or bitcoin to margin traders at interest (but this is risky in light of the hack)
Very deep liquidity promotes a price close to fair market rate
Supports several altcoins
Cons
Was recently hacked and has yet to fully compensate all users for their loss
Geared towards traders; possibly quite confusing for first time buyers
Single payment option
Ease of Use
Hard
Privacy
Low
Speed
Varies
Fees
Average
Reputation
Low Trust
Limits
High
-
We maintain our own database of Bitcoin ATMs in Hungary. Here is a list of the ATMs we've gathered. You can submit an ATM to us by using our contact form.
List of ATMs in Hungary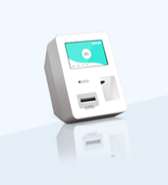 Andrássy út - Change
ATM located at Andrássy út - Change.
Andrássy út 24-28.
Békéscsaba, 5600
Hungary
Mon - Fri 8:00 AM - 5:00 PM
Sat 8:00 AM - 12:00 PM
Buy
Sell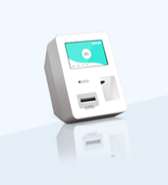 Piac u - Change
ATM located at Piac u - Change.
Piac u. 17
Debrecen, 4025
Hungary
Mon - Fri 8:00 AM - 6:00 PM
Sat 8:00 AM - 4:00 PM
Buy
Sell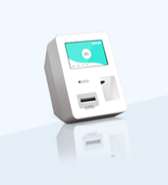 Miskolci Auchan
ATM located at Auchan.
József Attila utca 87.
Miskolc, 3527
Hungary
Mon - Sun 8:00 AM - 9:00 PM
Buy
Sell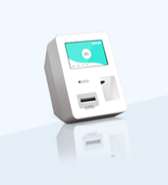 I love sun
ATM located at I love sun.
Tolnai utca 46.
Székesfehérvár, 8000
Magyarország
Hungary
24/7
Buy
Sell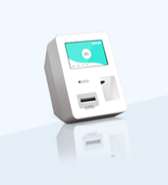 DartsGaléria (Iron Bar) 0-24
ATM located at Darts Galéria on the first floor.
Szent István körút 9.
Budapest 1055
Hungary
24/7
Buy
Sell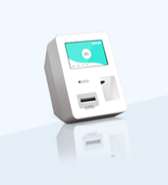 Vendo Box Budapest
ATM located at Vendo Box
Akácfa u. 27.
Budapest, 1072
Hungary
24/7
Buy
Sell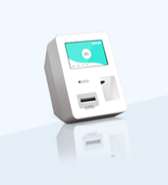 Arena Mall
ATM located inside the Arena Mall.
Kerepesi út 9.
Budapest, 1087
Hungary
Mon - Sat 10:00 AM - 8:00 PM
Sun 10:00 AM - 6:00 PM
Buy
Sell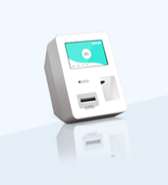 Mammut I. - Change
ATM located at Mammut I. - Change.
Lövőház u. 2-6.
Budapest, 1024
Hungary
Mon - Fri 9:00 AM - 8:00 PM
Sat 9:00 AM - 6:00 PM
Sun 10:00 AM - 5:00 PM
Buy
Sell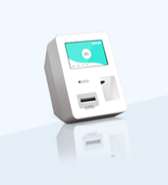 Blaha Lujza tér - Change
ATM located at Blaha Lujza tér - Change
Rákóczi út 38.
Budapest, 1072
Hungary
Mon - Fri 8:00 AM - 5:30 PM
Sat 9:00 AM - 2:00 PM
Buy
Sell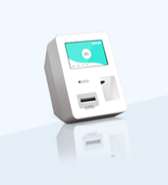 Etele Plaza
ATM located at Etele Plaza.
Hadak útja 1.
Budapest, 1119
Hungary
Mon - Sat 10:00 AM - 9:00 PM
Sun 10:00 AM - 8:00 PM
Buy
Sell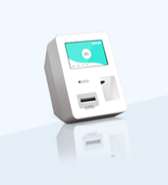 Campona
ATM located at Campona
Nagytétényi út 37-43.
Budapest, 1222
Hungary
Mon - Sat 10:00 AM - 7:00 PM
Sun 10:00 AM - 5:00 PM
Buy
Sell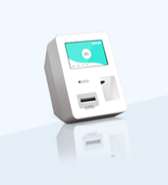 Duna Plaza
ATM located at Duna Plaza.
Váci út 178 D.
Budapest, 1138
Hungary
Mon - Fri 10:00 AM - 8:00 PM
Sat 10:00 AM - 7:00 PM
Sun 10:00 AM - 5:00 PM
Buy
Sell
How to Buy Bitcoin in Hungary
There aren't any Bitcoin exchanges based in Hungary, but Hungarian citizens have 20 popular exchanges available to them. Coinbase and Coinmama are some of the biggest exchanges that serve Hungary, but they (like most exchanges) require identity verification.
LocalBitcoins is another private option available to Hungarians, which facilitates the peer-to-peer exchange of Bitcoin without requiring identity verification.
Bitcoin ATMs are another great way to buy Bitcoin privately. There are 46 ATMs throughout Hungry, with 30 in Budapest, making it a bitcoin hot spot. That's more than a few other European countries combined!
Regardless of your payment method or exchange of choice, storing your tokens with a hardware wallet is essential. You should secure your Bitcoin with a Coldcard or TREZOR for maximum security.
Software wallets are alright, but they can't compete with the protection that hardware wallets provide.
With your wallet situation sorted, buying is pretty easy in Hungary thanks to the country's Bitcoin-friendly legislation. Choose an exchange above, verify your ID, connect your payment method, and buy away.
-
Bitcoin & Cryptocurrency Trading in Hungary
The economy of Hungary is the 35th largest export economy in the world being based mostly on foreign trade. More than 80% of productive capacity is owned by private companies, and more and more, crypto is a growing part of that economic activity, though no exchanges have opened up locally in the country.
That's because the Hungarian government has not yet established the legal framework regarding cryptocurrency transactions, explaining its view that the cryptocurrency hasn't been issued by a central financial authority and the Hungarian National Bank hasn't confirmed an exchange rate. In February 2022, Hungary Central Bank governor György Matolcsy, supported the Russian ban of cryptocurrency and stated in his blog, "Time has come to ban crypto trading and mining in the EU." It doesn't look like the crypto policy will improve.
The good news is that for 2022 the tax policy has changed to a new flat rate of 15% for individual income from cryptocurrency. Previously Hungarians paid 30.5% on profits made from cryptocurrency transactions.(2)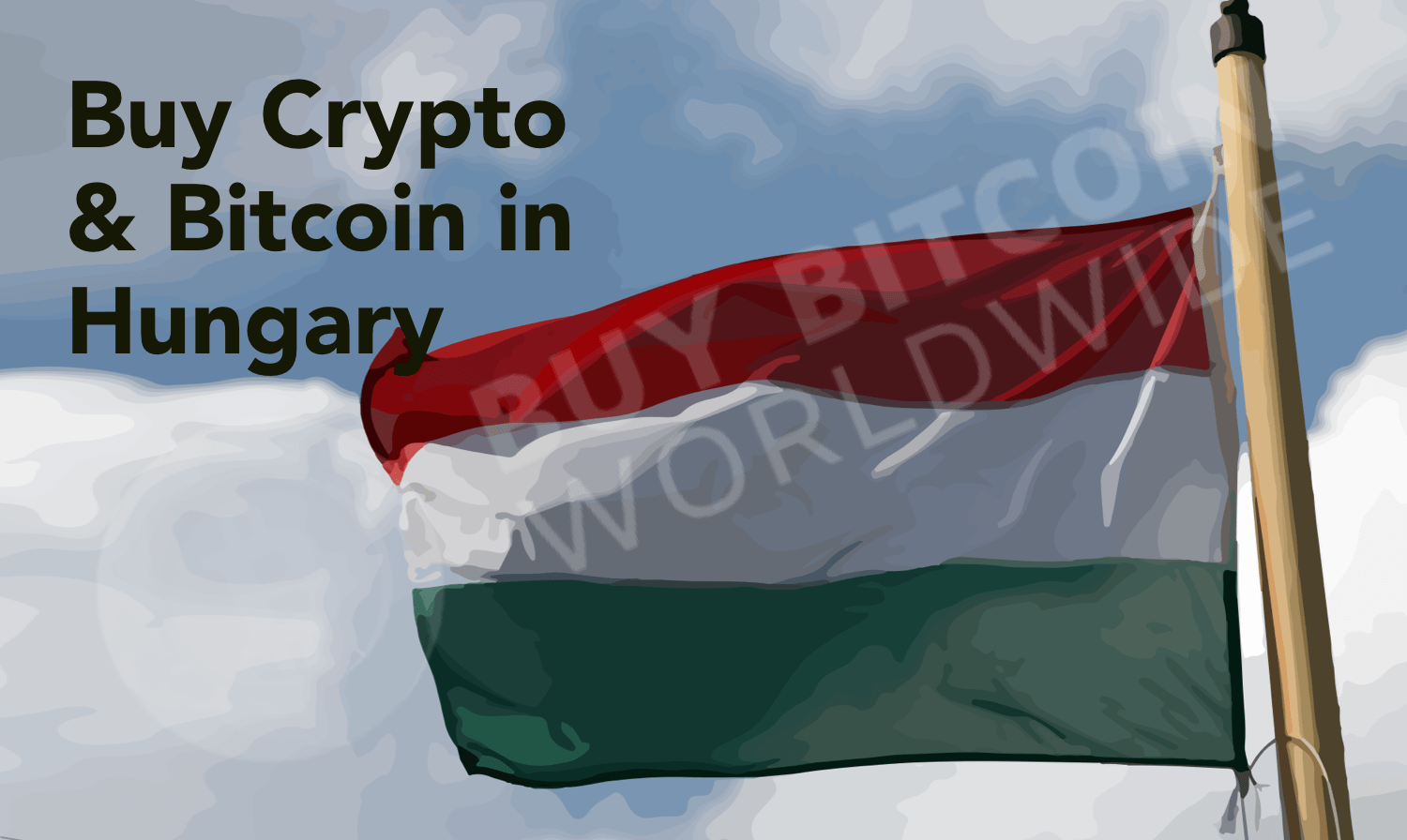 One of the easiest ways to buy Bitcoin in Hungary is through the cryptocurrency exchanges outlined above. There are several exchanges offering Bitcoin in Hungary, allowing you to select one based on your requirements and preferences using our guide. Different exchanges have different transaction fees, withdrawal limits, payment modes, and verification processes that need to be considered before selecting one.
Additionally, Bitcoin buyers need to keep in mind that certain exchanges might require you to get a wallet of your own before being able to buy the digital currency. Even if there is no requirement, it is recommended to have a wallet of your own for security reasons (preferably a hardware wallet).
Another way to buy Bitcoins in Hungary is through automated teller machines (ATMs). These ATMs allow users to instantly purchase the cryptocurrency using cash, and most of them only require a telephone number for verification, so long as you aren't buying a lot of Bitcoin. You can locate Bitcoin ATMs in Hungary using our Bitcoin ATM Map.
-
Exchange Hacks and Crypto Scams in Hungary
Hungarian citizens being scammed via online ads
Several Hungarians were victims of online ads generated by Hungarian sites promising great profits.
The scam followed a pattern: a website/social media ad led to a false website where a famous person told a story about how he/she got rich; from this website, the victim reached a registration page containing Bitcoin in its name and all the victim's personal data was collected there
The final step was taken when the scammer was calling on the phone, pretending to call in the name of an investment platform and asking the victim to pay €250 for the first investment.
The Cybercrime Intelligence Unit of the National Investigation Bureau of Hungary called this scam "the €250 scam".(3)
-
Bitcoin Mining in Hungary
Mining Bitcoin in Hungary isn't a great idea because their average electricity price is 37 Forints per kWh ($0.11).
Although Hungary's electricity prices are low compared to the rest of Europe - and the United States - it's still not small enough to profitably mine Bitcoin.
Bitcoin mining has fallen a long way from its golden age when many people considered it a gold rush. Now, mining requires expensive, powerful mining hardware, time, energy, and a large upfront investment, which you probably won't see again.
According to our Bitcoin mining profitability calculator, you'd lose roughly $1,400 annually with Bitmain's newest miner, the S19.
Mining is profitable in countries with cheap electricity like China, Georgia, India, and Kuwait. Furthermore, mining is primarily dominated by massive mining companies that have thousands of ASIC miners running at scale.
Sadly, mining is no longer profitable for the little guy, which was the point of decentralizing the blockchain's verification in the first place.
If you want to buy Bitcoin, go to a trusted exchange, peer, or Bitcoin ATM - mining is not the best option.
-
Does Coinbase work in Hungary?
Citizens of Hungary can convert, buy, and sell cryptocurrencies with fiat. Supported payment methods are:
Bank Deposit
PayPal
3D Secure Credit Card
Debit Card
Credit Card
Where Can I Find a Bitcoin ATM in Hungary?
Hungary offers several ATMs for its citizens to buy Bitcoins with Cash.
You can use our Bitcoin ATM finder tool to find the one nearest you.
What is the price of Bitcoin in Hungary?
Bitcoin prices are changing every second.
The best way to find the most up-to-date price of Bitcoin is to check out our Bitcoin price page.
How do I cash out of Bitcoin in Hungary?
Any exchange with a Hungarian forint trading pair will allow you to sell your Bitcoin for fiat currency. Bitpanda has HUF trading pairs for many popular coins.
Article Sources
BuyBitcoinWorldWide writers are subject-matter experts and base their articles on firsthand information, like interviews with experts, white papers or original studies and experience. We also use trusted research and studies from other well-known sources. You can learn more about our editorial guidelines.
Wikipedia - Hungary, https://en.wikipedia.org/wiki/Hungary
PWC - Hungary Individual - Income determination, https://taxsummaries.pwc.com/hungary/individual/income-determination
Europol - Close to a hundred arrested in Hungary over multi-million euro invoice fraud, https://www.europol.europa.eu/media-press/newsroom/news/close-to-hundred-arrested-in-hungary-over-multi-million-euro-invoice-fraud