If you've recently set up a crypto wallet, you probably know that you need to backup your seed phrase. The two largest steel backup companies on the market are Privacy Pros' Billfodl and Cryptosteel.
If you aren't sure which one to choose, then look no further. This guide will tell you everything you need to know about cryptosteel and Billfodl's backup devices so you can choose the right one for you!
Key Takeaways
Cryptosteel and Billfodl both provide a reliable way to backup your crypto wallet's recovery phrase.
The protection offered by each is of similar quality.
To determine which device is better for you, have a look at the design for each backup device and decide which you think you'd prefer.
Overview
Cryptosteel offers two kinds of backups - Capsule style and cassette style.
Billfodl only offers cassette style, and it is based on cryptosteel's open-source design, with some differences (they call them 'improvements', but I'll let you decide that for yourself).
Cryptosteel Capsule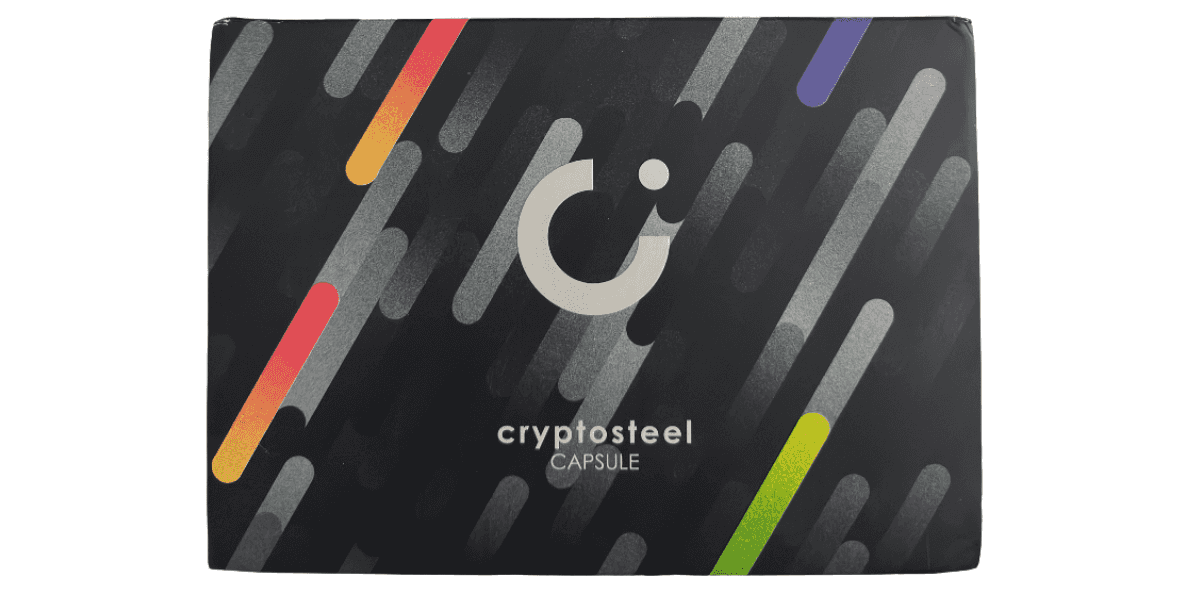 304 stainless steel
Capsule design
Sometimes holds 24 seed words (some issues explained in Set-Up section below)
Machine stamped tiles
$94
Cryptosteel Cassette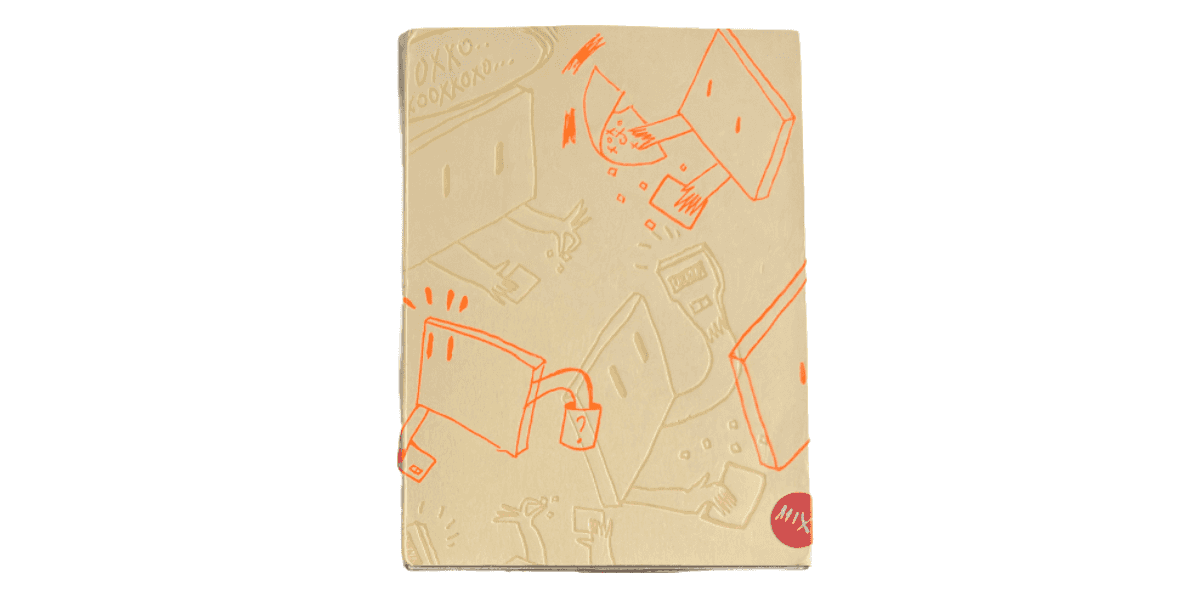 304 stainless steel
Cassette design
Holds up to 24 seed words
Machine stamped parts
Machine stepped tiles
$190
Privacy Pros' Billfodl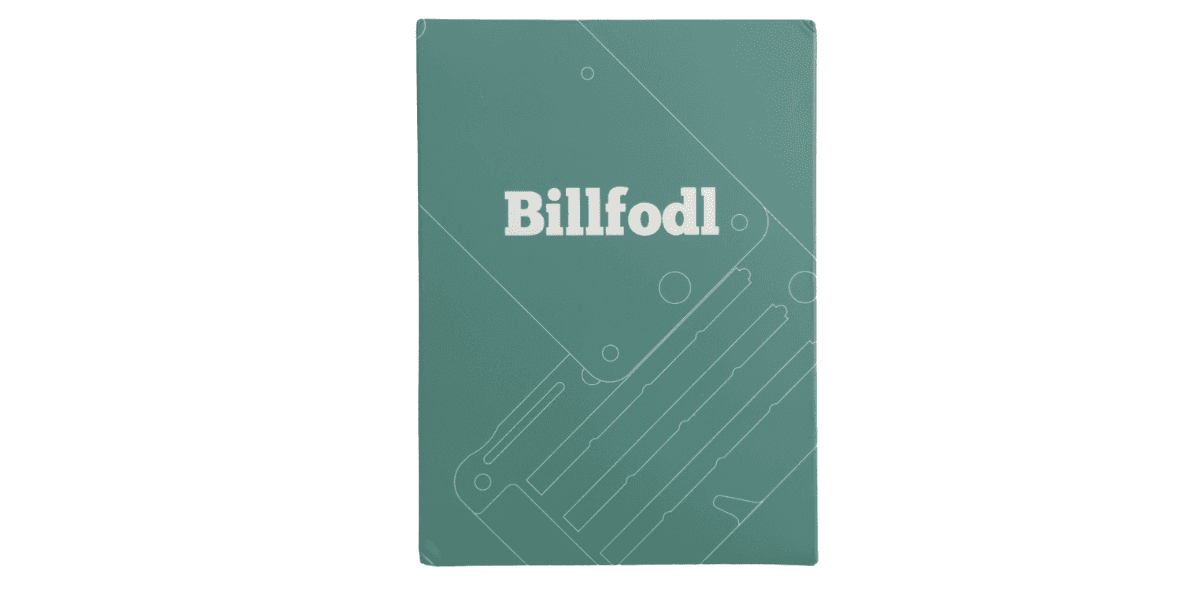 316 marine-grade stainless steel
Cassette design
Holds up to 24 seed words
Laser cut parts
Laser engraved tiles
$99
Note: 316 steel provides slightly better corrosion resistance to 304, while 304 steel provides slightly better heat resistance. That said, both of these steels should perform perfectly fine under both conditions for most users and the differences are minimal.
Our Steel Wallet Picks
STEEL WALLETS

Billfodl

Highest grade steel wallet
125% money back guarantee
Lots of accessories to up your security
Recommended by Ledger

CRYPTOTAG Zeus

6mm-thick titanium
Waterproof, fireproof, corrosion-proof, hackerproof, bulletproof

Cryptosteel Capsule

Second backup from Cryptosteel
Sold by Ledger
Different from cassette styles
Packaging and Box Contents
Now let's take a look at what's inside the boxes!
Cryptosteel Capsule Packaging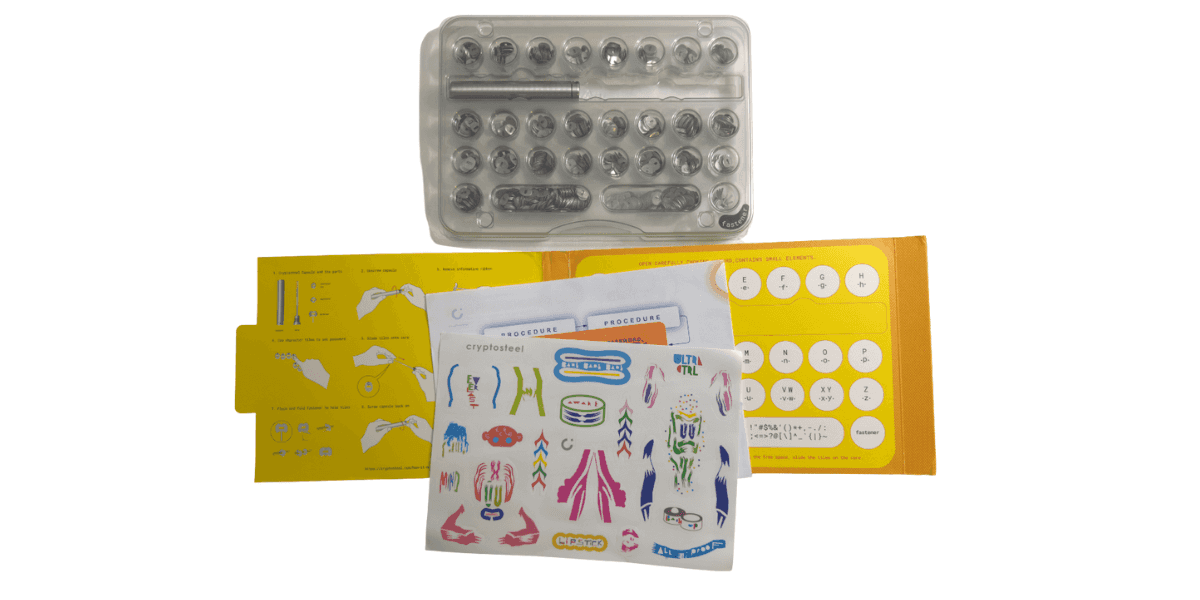 The package consists of:
Cryptosteel Capsule
Plastic tray containing character, spacer, and fastener tiles
Instructional illustrations
Booklet of tips
Stickers
In the tile tray, you'll find several tile bowls (i.e., 26 letters, numbers 0-9, special symbols), as well as separators and fasteners, all labeled and secured in their respective spots on the tray with a sturdy lid.
The sheet of stickers can be used to customize your cryptosteel capsule
The large infographic poster with detailed instructions and information on the product (e.g., the anatomy of the cryptosteel capsule, poor vs. good password features, use cases) is handy to teach newbies best practices for storing seed phrases.
Some customers might appreciate such detailed information, while others might find a Youtube tutorial less overwhelming.
The package also includes a more simple and illustrated 9-step guide for setting up your cryptosteel capsule on the fold-out packaging.
All in all, the Cryptosteel Capsule packaging is very sleek. In fact, it's the most sleek and modern of all the devices' packaging.
Cryptosteel Cassette Packaging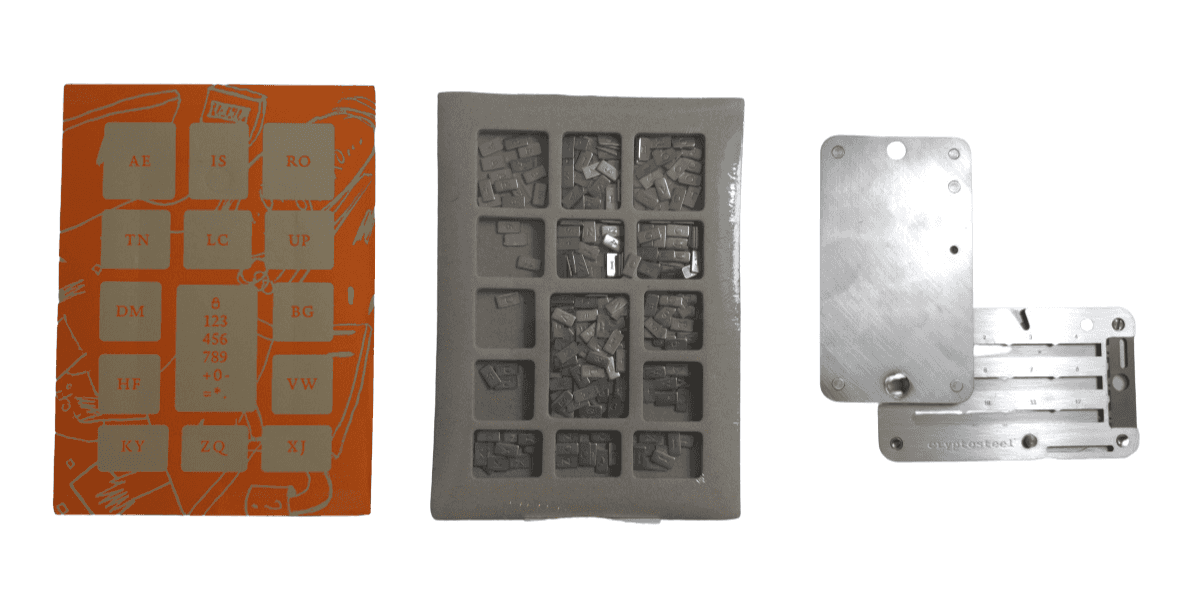 The package consists of:
Cryptosteel Cassette
Cardboard tile tray
The package contains a cassette, character tiles, and a guide to locate character tiles in its designated spot within the packaging.
Customers must sift through all the character tiles to find their desired tile, as there are only 14 containers for all 26 letters, numbers, and symbols.
The character tiles will move and shift during shipping and handling due to the loosely fitted plastic wrap that is supposed to hold all the tiles in place.
The product manual is printed on the back of the package in 5 written steps with corresponding pictures that appear to be hand-drawn.
While the hand-drawn instructions look nice, they are not easy to understand..
To make matters worse, the Cryptosteel Cassette packaging is notoriously not user-friendly. It has a reputation for tiles getting mixed up in shipping because each tile hole is not individually closed. Instead, a thin sheet of plastic wrap is placed over the entire tray.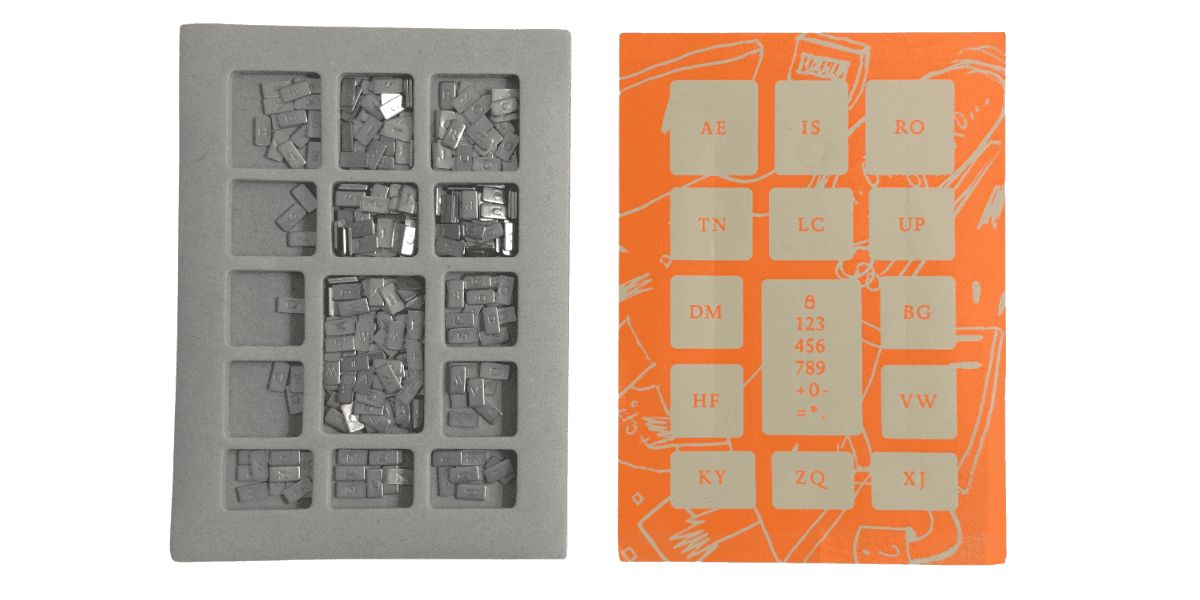 After years of complaints, they still have not changed this packaging design.
I suspect they kept this packaging design because they have more or less ignored this product in favor of the capsule product.
Whatever the reason is, it is not fun for the user.
If that weren't bad enough, Cryptosteel is also still using strange tile organization (A tiles with E tiles, X tiles with J tiles, and so on), as you can see in the packaging image above.
Billfodl Packaging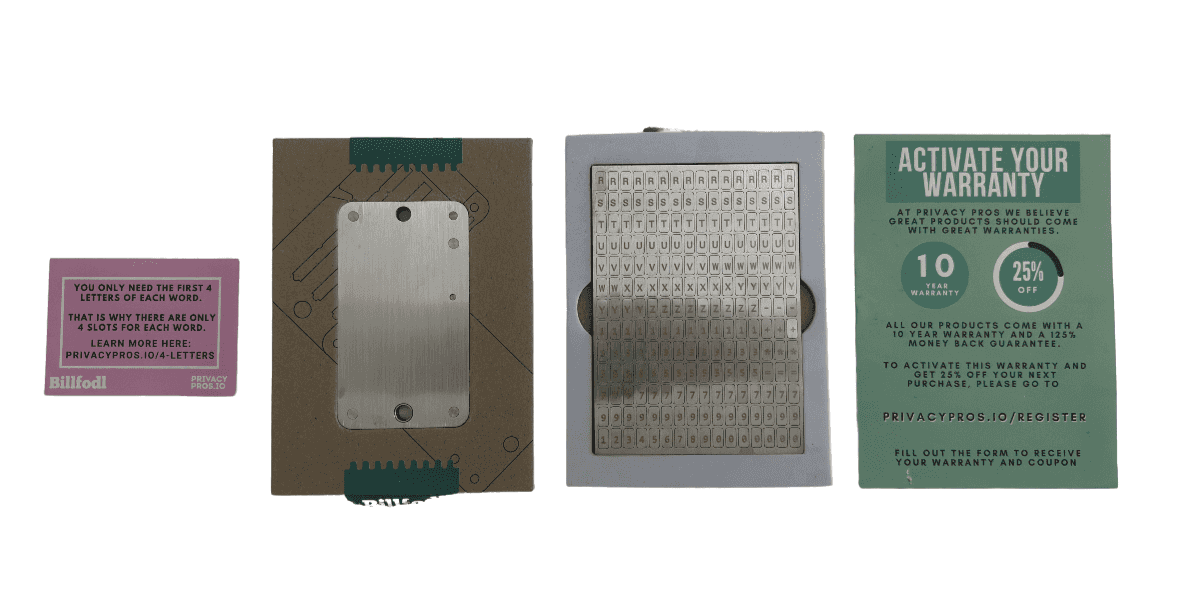 The package consists of:
Billfodl backup device
Two punch-out tile sheets
10 year warranty pamphlet
Pink info card
The package consists of a Billfodl, two character tile sheets stamped front and back with upper and lower case letters, and an assembly instruction sheet with simple written instructions and supporting photographs.
In addition, there is a warranty pamphlet and an added informational sheet to remind users that they only need the first four letters of each seed word
Billfodl tiles are uniquely organized.
First, they are in alphabetical order, which makes it easy to find the tile you want.
The tiles also come in a metal sheet where it's easy to simply push it out with your finger.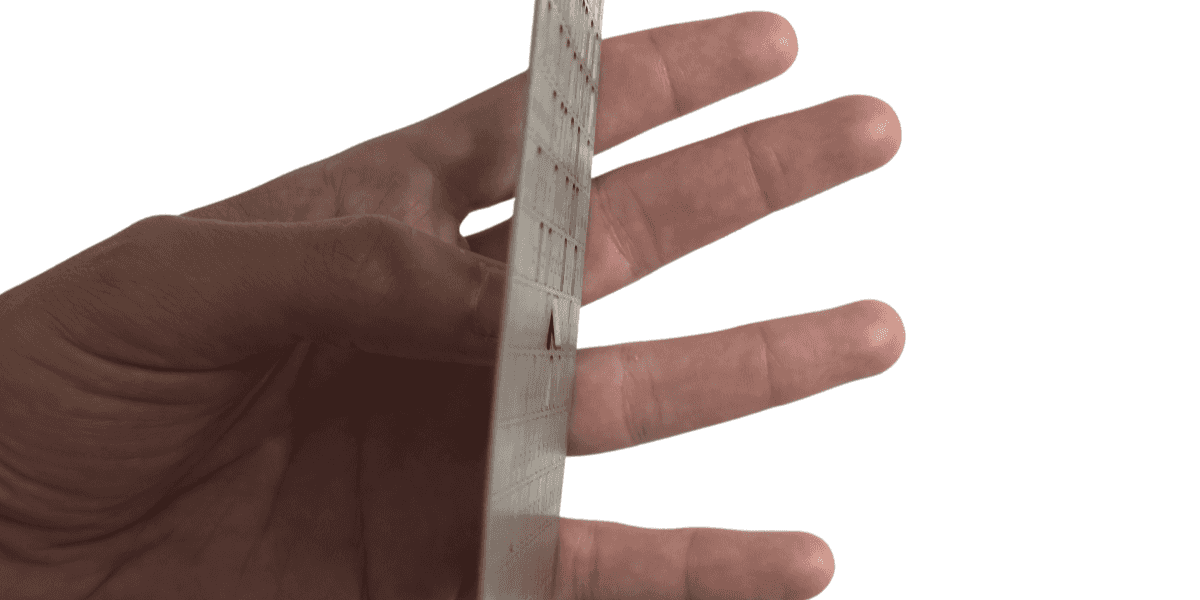 The sheet design improves upon the old tile tray design, which was very similar to Cryptosteel Cassette's design. This will be important later on when we talk about the set-up experience.
Price
The Cryptosteel Capsule will cost you $94.
The Cryptosteel Cassette will cost you $190.
The Billfodl will cost you $99.
Set Up
Now let's cover what it's like setting up each device.
Cryptosteel Capsule Set-Up
Here is how to set up your capsule:
Unscrew the capsule top.
Find your desired character tiles and slide it into the capsule to set up your password.
Use separators to divide information as necessary.
Use fastener to hold tiles in place.
Close the unit and hide it.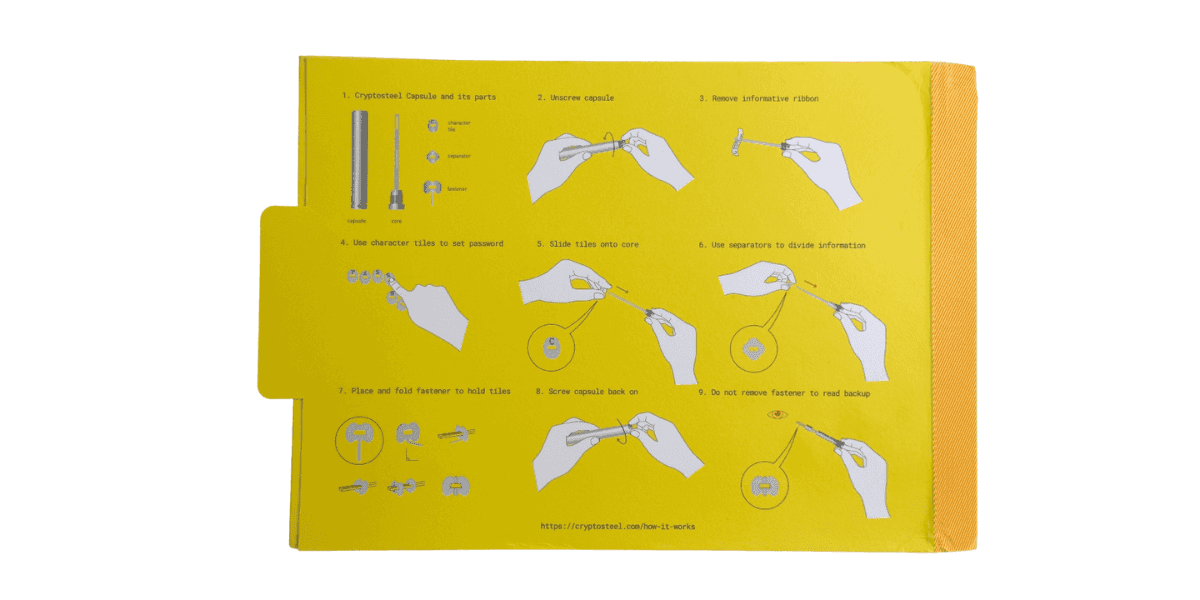 There are some issues I discovered while setting up the Capsule.
This is due to the stamped tiles Cryptosteel manufactures.
When tiles are stamped, they warp slightly. If you do not carefully lay them down so they all warp in the same direction, you will not have enough room for 24 words and you will need to start over again.
See the picture below for reference to what I'm talking about.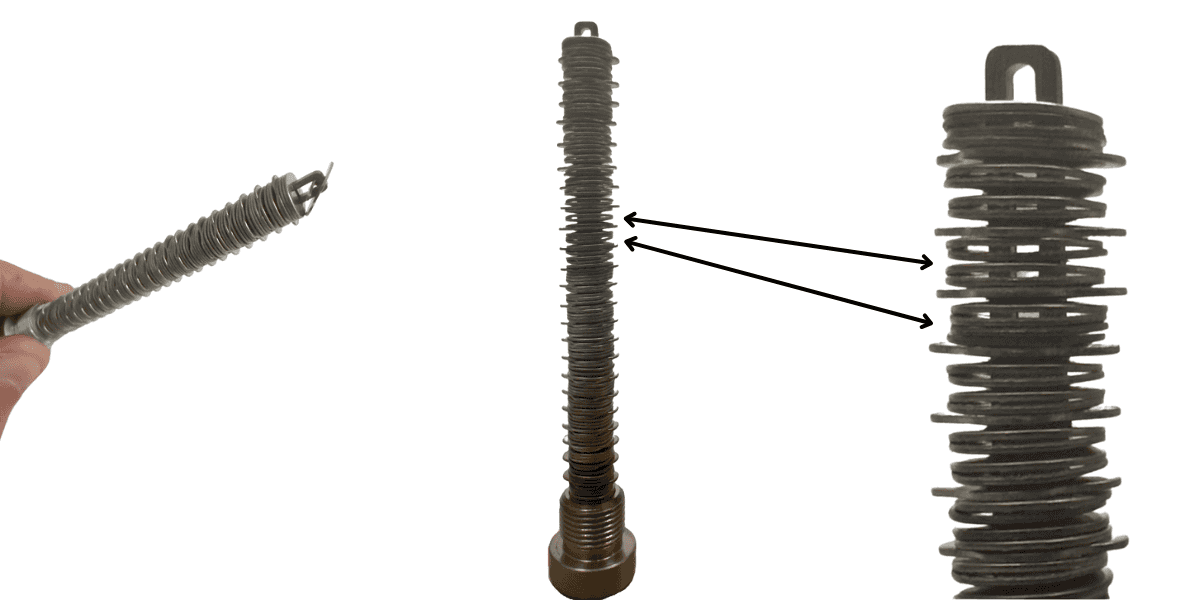 As you can see in the image, there are 24 words loaded into this capsule, with only the first four letters of each (all you need). There is essentially no room left to fasten the capsule core closed.
Setting up any of these devices once is a chore. For the reasons listed, the capsule is especially cumbersome to set up.
So getting to the end of set-up and realizing you need to start over is very annoying.
On top of that, if you want some letters to be uppercase and others to be lowercase, this problem is totally unavoidable, and you may be in trouble since you won't be able to fit your entire recovery phrase.
This is a prime advantage that cassette designs have over capsule designs.
Cryptosteel Cassette Set-Up
Here is how to set up your Cassette:
Slide upper and lower containers out
Twist screw counter-clockwise and bend the safety prawl to open the frame.
Slide in character tiles to set your recovery phrase.
Close the gate.
Twist screw clockwise to lock the cassette.
Load the other side (if 24 words).
Close cassette and hide it.
Note: Like the Capsule, the Crypstosteel Cassette tiles are slightly warped because they have been stamped with the characters.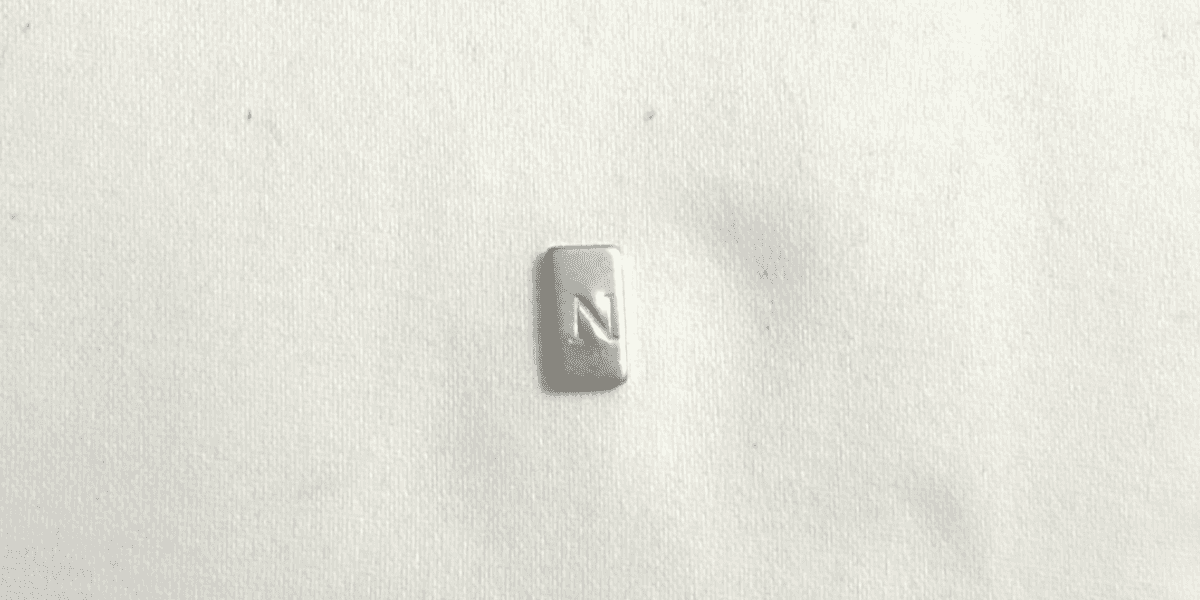 This makes it harder to load into the cassette. However, this potentially makes it more secure in case of a fire.
Billfodl Set-Up
Here is how to set up your Billfodl:
Slide upper and lower containers out
Twist screw counter-clockwise and bend the safety prawl to open the frame.
Slide in character tiles to set your recovery phrase.
Close the gate.
Twist screw clockwise to lock the Billfodl.
Load the other side (if 24 words).
Close Billfodl and hide it.
The sheets make it easier to find your desired character tiles.
The individual character tiles are also easier to load because the tiles are not warped from being stamped.
However, the laser cutting of the letters is not very pretty. Though readable, the engraved letters may not always be centered, which makes the final loaded password appear uneven, like a ransom note with letters cut out of a magazine.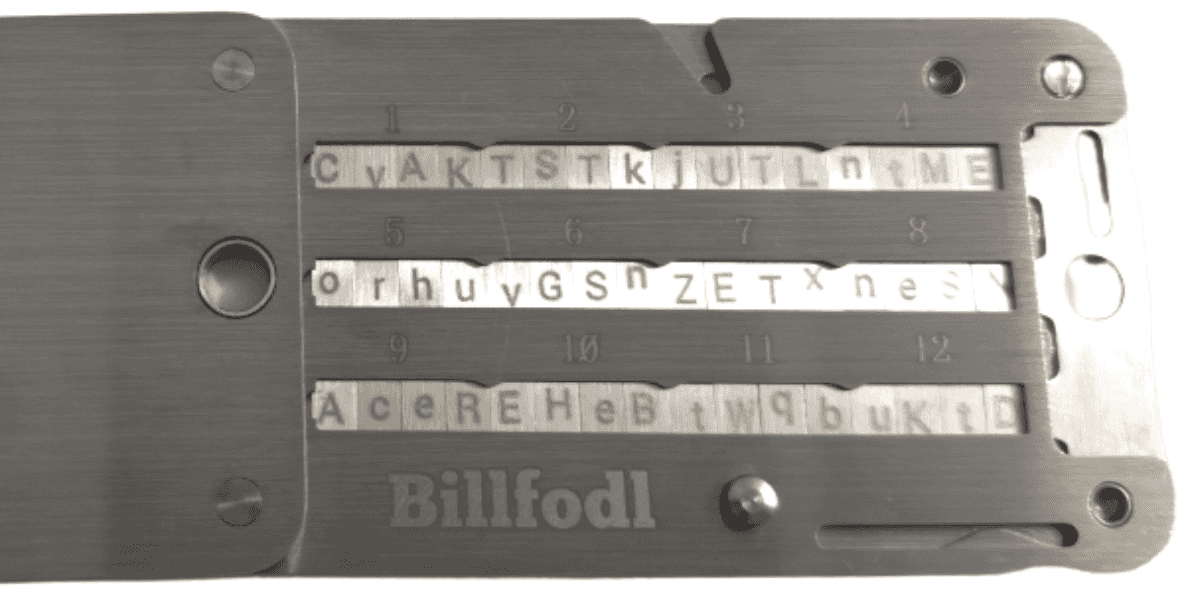 This is apparently addressed in the latest versions of the Billfodl, though I only had this version available for review.
Heat Tests
Now that we've set up all three backup devices, let's see how well they do under a heat test.
Note: I am forgoing a corrosion test because it would take months if not years for either of these devices to begin rusting, and we don't have the time to perform that test. That said, the Billfodl should have a slight edge since it is made of 316 stainless steel.
For this test, I put all three devices directly over a propane camp stove fire for 20 minutes on the highest heat level possible.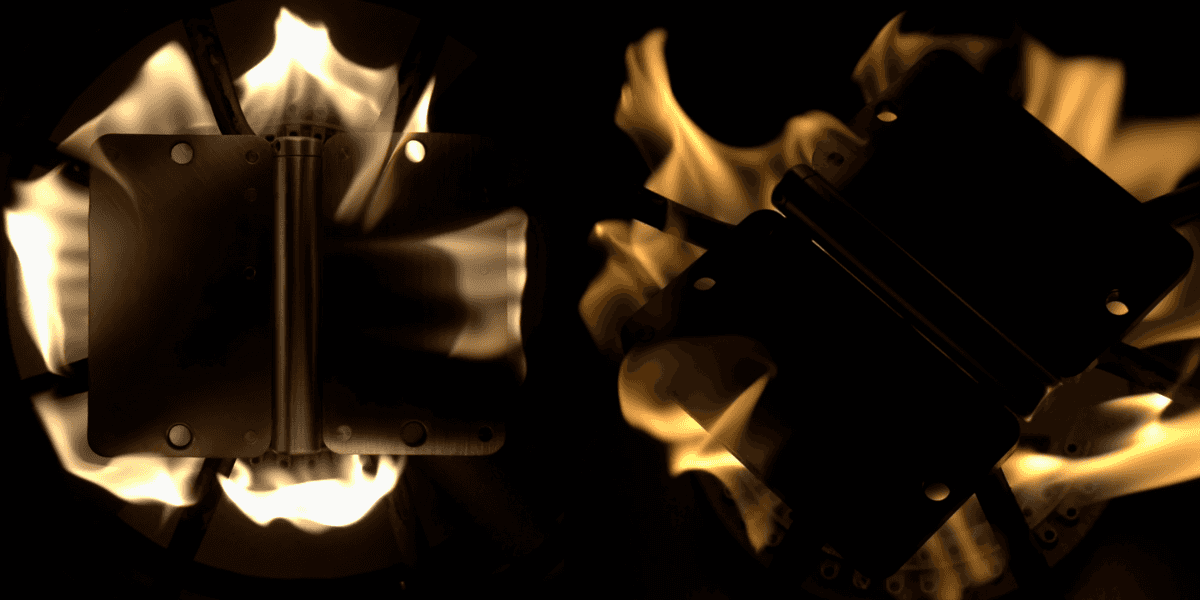 All performed well against heat, with no data loss for any of the backups.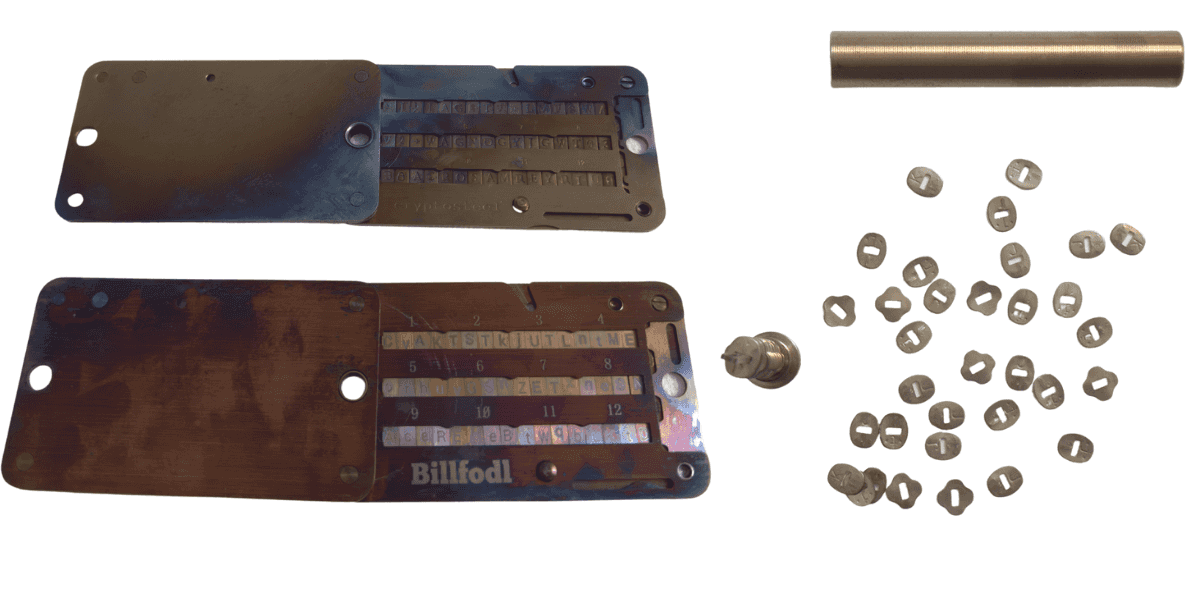 Recovery Process
Now that we've tested their resilience to fire, let's talk about the recovery experience with each device.
Cryptosteel Capsule Recovery
Of all the devices, the Cryptosteel Capsule has the worst recovery process.
Reading the tiles one-by-one is eye-straining.
It's also very easy to lose your place and you'll need to start over again.
One thing that makes it easier is to remove the tiles and lay them out, but I don't recommend this because if you aren't careful, the tiles could go everywhere and you will have lost your recovery phrase.
Cryptosteel Cassette and Billfodl Recovery
I am lumping these two together because recovering a seed from them is exactly the same experience (more or less).
You simply open the cassette as you did during set-up and read the words.
The cassette design makes reading the tiles very simple, since they are laid out in front of you just like text in a book. This is a nice experience, especially when compared to the capsule design where you can only see one letter at a time.
What Can Be Improved
Billfodl
It would be better if PrivacyPros could find a nicer way to engrave the letters on the tiles and center them properly.
As mentioned above, these two issues make displaying the words look kind of funny. Though, they are still legible even after a fire.
Cryptosteel Cassette
Cryptosteel needs to fix the tile organization.
Placing tiles in these random pairs makes no sense to the user and makes finding the tile you want really hard.
This is made worse by the bad packaging that let's tiles jumble during shipment.
What you really end up with is a bag of tiles all mixed together.
Still…the backup works well once it is set up, so still a good product.
Cryptosteel Capsule
For the capsule, Cryptosteel needs to make the whole product longer to account for the warped tiles. That or find a way to flatten them out. Perhaps laser engraving their tiles instead of stamping would be better since Billfodl does not have any issues with warped tiles.
A longer unit would also make it much easier to recover since you would have more room to view each tile.
Conclusion
The Cryptosteel capsule packaging is the most sleek and modern of all the devices' packaging and overall look.
Billfodl's tile sheet design improves upon the old tile tray design of the Cryptosteel Cassette and Capsule.
The warped tiles of the Cryptosteel cassette may make it difficult to load the character tiles or fit 24 words into the capsule.
Rather than tell you which one is the best, you should decide what is important to you based on price, set-up experience, recovery experience, and other factors.
It's ultimately up to you to decide what you like and dislike and what is most important to you.
Article Sources
BuyBitcoinWorldWide writers are subject matter experts and base their articles on firsthand information, like interviews with experts, whitepapers or original studies and experience. We also use trusted research and studies from other well-known sources. You can learn more about our editorial guidelines.
316 vs 304 stainless steel - Bergsen Metals, https://bergsen.com/316-vs-304-stainless-steel/
Billfodl Cassette Set-up Guide - Youtube, https://www.youtube.com/watch?v=Pu0cit_9dHY
Cryptosteel Capsule Set-up Guide - Youtube, https://www.youtube.com/watch?v=QikkeO0TfGY