The Ledger Nano S is one of the most popular and secure ways to store Bitcoin and other cryptocurrencies.
Below you will find a list of supported coins on the Ledger Nano S.
1,000+ Supported Coins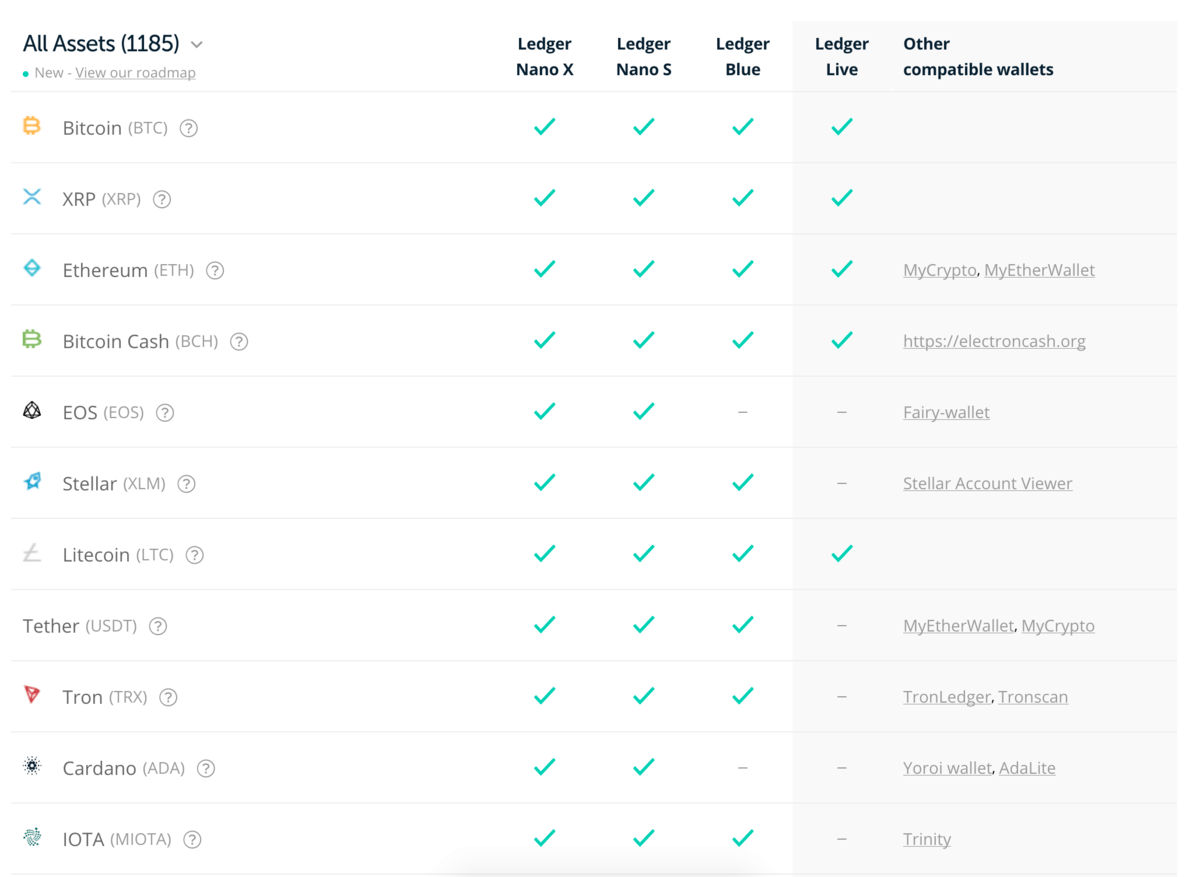 According to Ledger's website, the Nano S and Nano X natively support 1,000+ coins, including most of the major coins and any ERC20 token:
Bitcoin (BTC)
Bitcoin Cash (BCH)
Binance Coin (BNB)
Cardano (ADA)
Dash
Dogecoin
EOS
Ethereum
Ethereum Classic
Litecoin
Monero
Ripple (XRP)
Stellar
Tether (USDT)
Tron (TRX)
Vertcoin
Zcash
You can also buy most of these coins through Ledger Live. In fact, Ledger just added Polkadot (DOT), Dogecoin (DOGE), Litecoin (LTC), Chainlink (LINK), Uniswap (UNI), MakerDao (MKR), Compound (COMP) and Celsius (CEL) as purchase options.
Other Compatible Wallets
The Ledger Nano S operates with its own cryptocurrencies wallet interfaces: Ledger Live application. You can also use other compatible software wallets from the following list: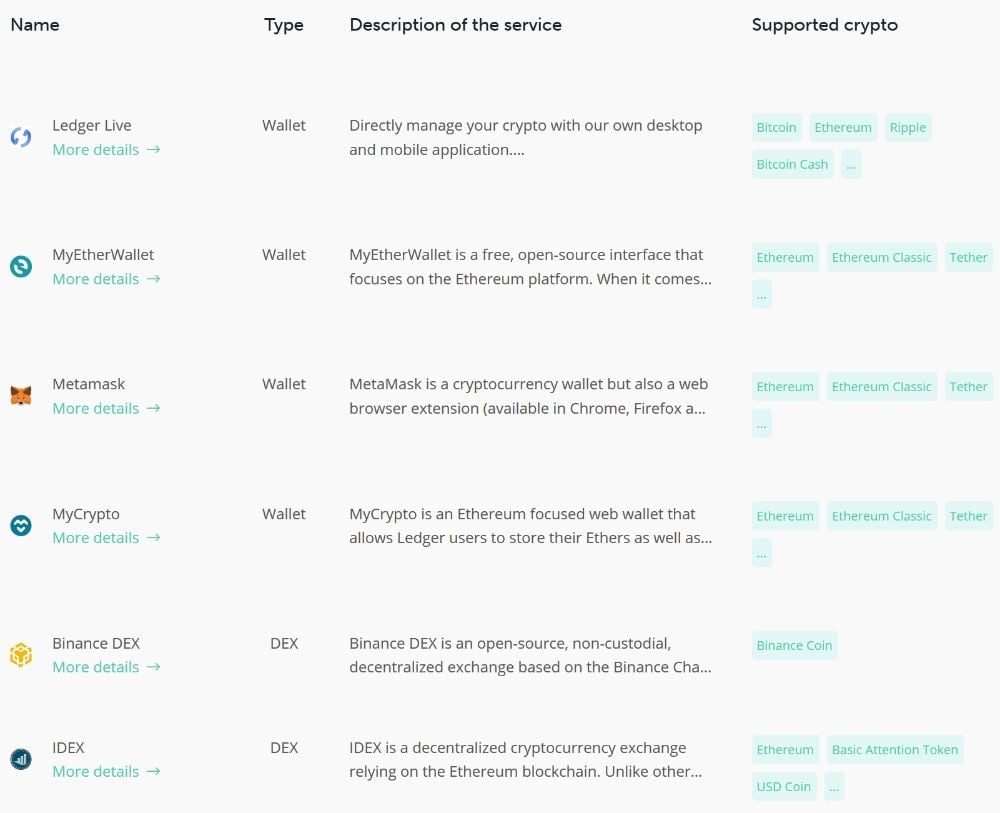 Some of the software wallets you can use with Ledger Nano S
Of course, the very popular third-party wallet Electrum is also compatible with Ledger Nano S and Nano X.

Ethereum and ERC20 Tokens
Other Ethereum tokens (ERC20 tokens) can be managed using Nano S when used in-conjunction with the MyEtherWallet only (it won't work with the Ledger Wallet application alone):
MyEtherWallet is a popular online Ethereum wallet which you can use as an alternative to the Ledger Ethereum Chrome application. It supports natively the Nano S on Chrome and Opera, without the need to install any app or plug-in.
To manage your Ethereum account, go to the MyEtherWallet website (not the Chrome extension plugin) and select the "Send Ether & Tokens" tab. Plug your Ledger device, select the Ethereum app and go to the settings of the app to activate "Browser support":

This will enable the direct connection to the browser and MyEtherWallet will be able to detect your device (note that if you wish to use the Ledger Ethereum Chrome application, you'll have to disable Browser support).
Select the "Ledger Wallet" option and click on "Connect your Ledger Wallet":
If you have an ERC20 token which is not supported by MyEtherWallet, you can still access your account on MyEtherWallet by selecting "Add Custom Token" with the following information related to the token: Contract address, Token Symbol and its decimals.
You can also use MyCrypto if you prefer that over MyEtherWallet.
Ledger Live
The Ledger Live app is available for free on Chrome for Windows, Mac OS, Linux or Chrome OS. It runs flawlessly with your Ledger device.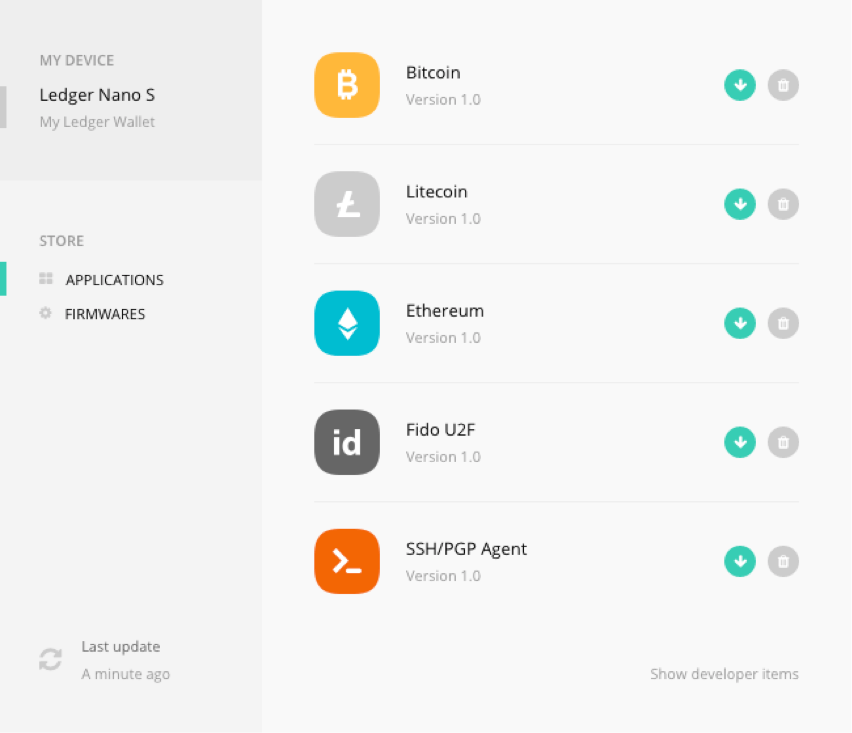 All Ledger Apps are fully open source, so anyone can access the full source code to authenticate the code and contribute to the development.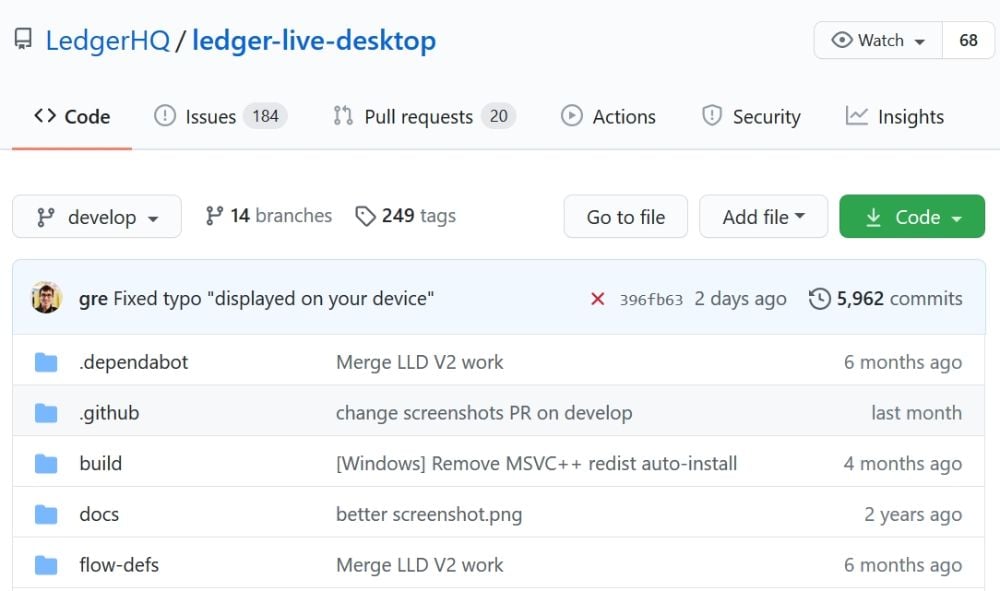 Ledger Live's open-source GitHub repo
You can extend your Ledger Wallet features by installing new applications using the official Ledger Live app.
The app helps you upgrade the firmware of your device to keep your Ledger Wallet up-to-date in order to benefit from the latest security features available.
When a new alt coin is added to the Ledger Nano S, you will only need to download the last app (free) or update the firmware.