We may receive advertising compensation when you click certain products. Before jumping into this page, an important disclosure.
Key Takeaways
There are six trusted exchanges to buy bitcoins in South Africa.
Luno and Coinmama are two of the best exchanges.
Most South African exchanges are online, however you can also buy with cash at ATMs.
Luno
Luno is a crypto-exchanged with strong support for South African users and ZAR. It has made purchasing easy for customers with ABSA, Standard Bank, Capitec, Nedbank or TymeBank through EFT transfer. Visit Luno's Website
Pros
One of the most trusted Bitcoin exchanges in Asia
Free deposits and low withdrawal fees
Low fees; 0% for market makers and only 0% - 1% for market takers (depending on fiat currency)
High to infinite limits for exchange, depending on verification level
Cons
Only supports Bitcoin and Ethereum
Ease of Use
Easy
Privacy
Low
Speed
Fast
Fees
Low
Reputation
Trusted
Limits
High
Coinmama
Coinmama allows customers in almost every country to buy bitcoin. They charge a 4.9%-5.9% (depends on volume) fee on each purchase.

Customers in Europe can also purchase bitcoins with SEPA transfer for a lower fee.
Visit Coinmama's Website
Pros
Works in almost all countries
Highest limits for buying bitcoins with a credit card
Reliable and trusted broker
Cons
Some of the highest fees among credit/debit card bitcoin brokers
Ease of Use
Easy
Privacy
Low
Speed
Fast
Fees
Average
Reputation
Trusted
Limits
High
easycrypto.com
easycrypto.com is a great site to buy Bitcoin and other cryptocurrencies for those in South Africa. EasyCrypto has really made a name for itself by trying to service emerging markets with a sleek, easy to use platform and great guarantees.
Pros
100% Funds Safety Guarantee
Ability to Set Recurring Orders
Convert Easily Between Cryptos
Cons
Low privacy ID verification
Ease of Use
Easy
Privacy
Low
Speed
Average
Fees
Low
Reputation
Trusted
Limits
High
Paybis
Paybis is a popular cryptocurrency exchange. They serve 180 countries and 48 US states and are registered with FinCEN, making them a more trusted, regulated exchange. Paybis offers incredibly high limits and super fast payouts, not to mention 5 minute ID verification and nearly perfect review scores on Trustpilot.
Pros
24/7 live support
Paybis has extremely high limits
5 Minute verification
Get payouts fast
Large selection of payment methods
Cons
No traditional order book for advanced traders
Ease of Use
Easy
Privacy
Low
Speed
Average
Fees
Low
Reputation
Trusted
Limits
High
Bitcoin ATMs
You can use our Bitcoin ATM map to buy bitcoins with cash. Bitcoin ATMs can be a quick and easy way to buy bitcoins and they're also private. That convenience and privacy, however, comes with a price; most ATMs have fees of 5-10%. View Bitcoin ATMs
Pros
Our map makes it super easy to find a Bitcoin ATM near you
Cons
Bitcoin ATMs often have 5-10% fees per purchase
-
Bitcoin ATMs in South Africa
We maintain our own database of Bitcoin ATMs in South Africa. Here is a list of the ATMs we've gathered. You can submit an ATM to us by using our contact form.
List of ATMs in South Africa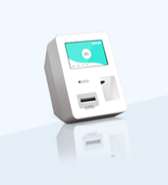 Balfour Mall
ATM located at the Balfour Mall.
Athol Road &, Johannesburg Rd, Highlands North
Johannesburg 2037
South Africa
Mon - Fri 9:00 AM - 6:00 PM
Sat 9:00 AM - 5:00 PM
Sun 9:00 AM - 4:30 PM
Buy
Sell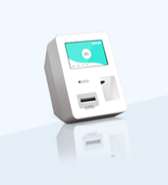 Lonehill Shopping Centre
ATM located at the Lonehill Shopping Centre.
22 Lonehill Blvd, Lone Hill, Sandton
Johannesburg 2062
South Africa
24/7
Buy
Sell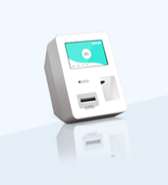 Rosebank Mall
ATM located at the Rosebank Mall.
15A Cradock Ave
Rosebank
Johannesburg, 2196
South Africa
Mon - Sun 9:00 AM - 8:30 PM
Buy
Sell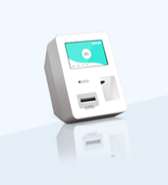 Liberty Mall
ATM located at the Liberty Mall close to the cinema.
50 Sanctuary Rd
Woodlands Pietermaritzburg, 3201
South Africa
Mon - Sun 7:30 AM - 6:00 PM
Buy
Sell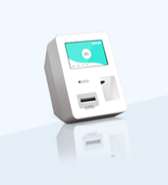 Hillcrest Corner Mall
ATM located at the Liberty Mall close to the cinema.
51, 53 Old Main Rd
Hillcrest, Durban, 3650
South Africa
Mon - Fri 9:00 AM - 6:00 PM
Sat 9:00 AM - 5:00 PM
Sun 9:00 AM - 4:00 PM
Buy
Sell
The State of Bitcoin in South Africa
Country Ranking: South Africa is second in interest in Bitcoin according to Google Trends, following Nigeria.
Reason for Popularity: Economic uncertainty and political tensions have made Bitcoin a popular alternative investment in South Africa.
Origins of Interest: The rise in Bitcoin trading can be traced back to March 2017, linked to political and economic instability.
Trading Surge: Online trading platform eToro experienced a 671% surge in Bitcoin trading from January to November 2017.
Regulation and Value Fluctuation: In 2018, Bitcoin trading likely faced challenges due to government regulations and fluctuating Bitcoin value.
South Africa's heightened interest in Bitcoin is closely related to the nation's economic and political climate. The residents, in the wake of uncertainties and turmoil, like the events following the arrest of former President Jacob Zuma in July 2021, have been exploring alternative investment options.
Bitcoin emerged as a potential safeguard against economic instability in March 2017, when a controversial change in the finance minister's position coincided with the S&P's downgrade of the country's local currency debt to junk status, driving a steep increase in Bitcoin trading.
The Regulatory Environment
Regulatory Environment: South Africa has a favorable regulatory environment for Bitcoin, classified not as a "currency" but as "crypto assets" by the Reserve Bank.
Regulatory Document: SARB released a "Consultation Paper on Policy Proposals for Crypto Assets" in January 2019, suggesting guidelines and recommendations for digital currencies.
Business Registration: Cryptocurrency-related businesses are recommended to register with the Financial Intelligence Centre to manage risk-related factors and potentially increase adoption.
Fragmentation Concerns: The SARB has concerns that digital currencies like Bitcoin could fragment the monetary system of the country by impacting money demand and supply.
Addressing Risks: The unregulated nature of cryptocurrencies could lead to potential scams; hence, SARB plans measures against financial terrorism and money laundering.
Progressive Approach: South Africa intends to move cautiously but progressively in regulating cryptocurrencies, potentially boosting Bitcoin adoption by instilling confidence in potential buyers.
Buying and Using Bitcoin in South Africa
Purchasing Platforms: Numerous exchanges are available for buying Bitcoin in South Africa, such as Luno, Coinmama, CoinCorner, and Bitit.
Wallet Requirement: Buyers need a wallet to store Bitcoin; a guide can be consulted for the best Bitcoin and cryptocurrency wallets.
Exchange Pros and Cons: Each exchange has its benefits and drawbacks; e.g., Luno offers instant buys, free deposits, and high limits, but users are advised against storing Bitcoin in the Luno wallet due to potential security flaws.
ATM Option: Bitcoin can also be bought from ATMs in South Africa, offering quick and easy transactions without lengthy sign-ups and verifications, but with high transaction fees between 5% and 10%.
Merchant Acceptance: Many merchants, including Applebee and BLVD Boutique, accept Bitcoin in South Africa.
Government Stance: The government's positive and proactive approach is conducive to the flourishing of Bitcoin in South Africa.
-
Bitcoin & Cryptocurrency Trading in South Africa
South Africa's economy is the third largest in Africa. Of all the countries on the African continent, South Africa has the most diversified economy, with heavy industrialization and a large tech sector.
According to the South African reserve bank, the country's financial regulator, the state has experienced "an exponential increase in the provision and use of crypto assets", thus it published a "draft declaration of crypto assets as a financial product".
This declaration contains a set of rules that must be obeyed by crypto-exchanges, advisers and brokers authorised under the FAIS Act. However, the removal of grey area around the regulation of crypto has meant that many exchanges have opened up their doors to South African investors.
In November 2022, lawmakers added crypto businesses to the country's list of accountable institutions. This means that exchanges will have to identify and define new and existing clients while also keeping records of their identity. The amendment was made to the Financial Intelligence Act of 2001 and will take affect on December 19, 2022. This will not effect individuals that use the exchanges listed above since most already have these measures in place.(1)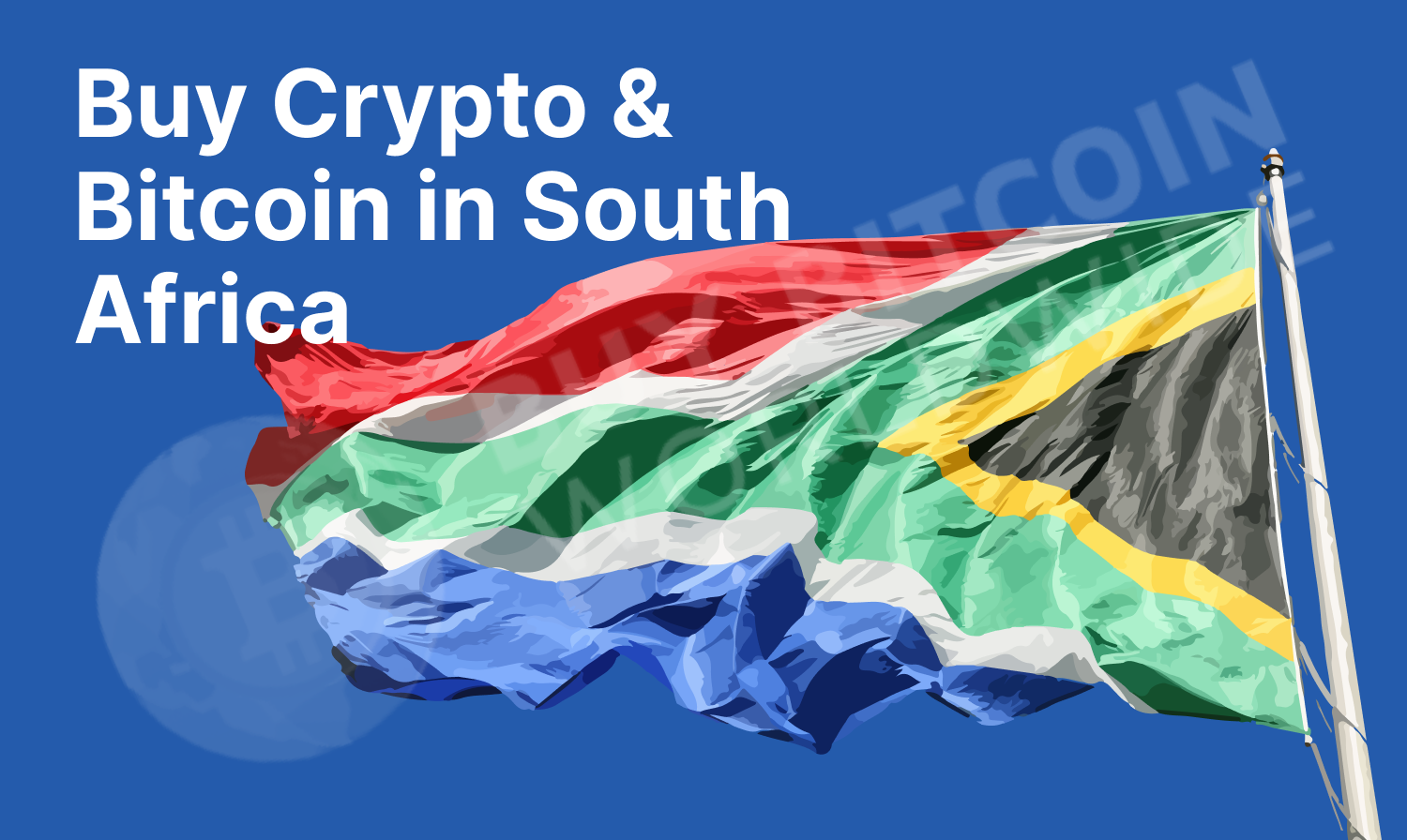 One of the easiest ways to buy Bitcoin in South Africa is through the cryptocurrency exchanges outlined above. There are several exchanges offering Bitcoin in South Africa, allowing you to select one based on your requirements and preferences using our guide. Different exchanges have different transaction fees, withdrawal limits, payment modes, and verification processes that need to be kept in mind before users select one.
Additionally, Bitcoin buyers need to keep in mind that certain exchanges might require you to get a wallet of your own before being able to buy the digital currency. Even if there is no requirement, it is recommended to have a wallet of your own for security reasons (preferably a hardware wallet).
Another way to buy Bitcoins in South Africa is through automated teller machines (ATMs). These ATMs allow users to instantly purchase the cryptocurrency using cash, and most of them only require a telephone number for verification, so long as you aren't buying a lot of Bitcoin. You can locate Bitcoin ATMs in South Africa using our Bitcoin ATM Map.
-
Exchange Hacks and Crypto Scams in South Africa
BTC Global
A cryptocurrency investment firm named BTC Global was the focus of a fraud case with losses exceeding $80 million.
BTC Global agents encouraged people to invest, with the promise to earn 2% interest per day, 14% per week and 50% in a month.

Some of the investors managed to get payed, but ultimately, like all ponzi schemes the payments eventually just stopped. That's because, in the case of BTC Global and other Ponzi schemes, initial investors are paid out of new investor funds.
-
Does Coinbase work in South Africa?
Coinbase ONLY allows crypto-to-crypto conversions for South African residents as of January of 2021.
Where Can I Find a Bitcoin ATM in South Africa?
South Africa offers several ATMs for its citizens to buy Bitcoins with Cash.
You can use our Bitcoin ATM finder tool to find the one nearest you.
What is the price of Bitcoin in South Africa?
Bitcoin prices are changing every second.
The best way to find the most up-to-date price of Bitcoin is to check out our Bitcoin ZAR price page.(2)
How do I cash out of Bitcoin in South Africa?
Any exchange with a Rand trading pair will allow you to sell your Bitcoin for fiat currency. Luno has ZAR trading pairs for many popular coins.
Another way to sell Bitcoins in South Africa is through automated teller machines (ATMs). These ATMs allow users to instantly purchase and sell cryptocurrency using cash, however most of them require at least a phone number, so they aren't totally private. You can locate Bitcoin ATMs in South Africa using our Bitcoin ATM Map.
LocalBitcoins is another option. Here, you can buy and sell Bitcoin for a wide range of payment methods, from gift cards to bank transfers. LocalBitcoins is a peer-to-peer (P2P) exchange, where you buy and sell with another individual. This does introduce a degree of risk, though by ensuring that you conduct all business on the platform, make use of its escrow services, and only trade with users who have a good reputation, you'll minimize any potential problems.
You could also use a service like eGifter to sell your Bitcoin for gift cards.
Article Sources
BuyBitcoinWorldWide writers are subject-matter experts and base their articles on firsthand information, like interviews with experts, white papers or original studies and experience. We also use trusted research and studies from other well-known sources. You can learn more about our editorial guidelines.
Wikipedia - South Africa, https://en.wikipedia.org/wiki/South_Africa
BitBo.io - Bitcoin Live Price (ZAR), https://bitbo.io/zar/