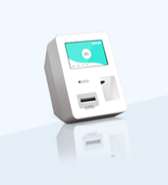 Al-Ghalayini Medical Center
P.Sultan Street 7612 unit 8
Jeddah
Saudi Arabia
Sat - Thu 11:00 AM - 2:00 PM, 7:00 PM - 10:00 PM
Buy
Sell
Is Bitcoin Legal in Saudi Arabia?
Bitcoin has had a rough ride in SA.
How to Buy Bitcoin in Saudi Arabia
We list a number of different crypto exchanges in Saudi Arabia.
Best Wallet for Saudi Arabia
Bitcoin wallets can be used in any country. Simply download a wallet on your iPhone or Android device.
Are Saudis Buying Bitcoin?
There were rumors on Twitter that Saudi billionaires are buying Bitcoin. For now, these are just rumors and there is nothing confirmed about Saudis buying bitcoins as of now. It is estimated that around 14% of all SA residents own cryptocurrency and bitcoin.