We may receive advertising compensation when you click certain products. Before jumping into this page, an important disclosure.
Key Takeaways
Bits of Gold and Bit2c are two of the best Israeli exchanges.
Coinbase does NOT support residents of Israel.
There are Bitcoin ATMs in Israel. Our map below has a list of ATMs.
Bits of Gold
Bits of Gold is a Bitcoin broker in Israel. You can buy Bitcoin directly from the company with bank transfer, cash, or credit card. The fees for buying with Bits of Gold are higher than Bit2c, but it is easier to use for first-time buyers. They also operate a Bitcoin ATM in Tel Aviv which requires no identification and charges a 5% fee. Visit Bits of Gold's Website
Pros
Clean interface makes it easy for first-time buyers
No identity verification for amounts under 1000 ILS
Cons
Not private since identity verification is required for amounts over 1000 ILS
Ease of Use
Hard
Privacy
Low
Speed
Fast
Fees
Low
Reputation
Trusted
Limits
High
bit2c
bit2c is the largest Bitcoin exchange in Israel. You can fund your account via Israeli bank transfer or credit card. Most bank transfer deposits are confirmed in your account within 24 hours.
Pros
Best way to buy any amount of bitcoins in Israel for the lowest fees
Cons
Not private since identity verification is required
Ease of Use
Average
Privacy
Low
Speed
Fast
Fees
Low
Reputation
Trusted
Limits
High
Bitcoin ATMs in Israel
We store a record of Bitcoin ATMs in Israel. You can use our map and listings to find an ATM near you in Israel. View Bitcoin ATMs in Israel
-
We're constantly maintaining our own database of Bitcoin ATMs. Here is a list of the ATMs we've found in Israel. You can submit an ATM to use by using our contact form.
List of ATMs in Israel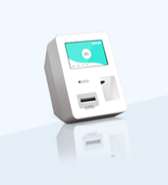 Bitcoin emBassy
ATM located at Bitcoin emBassy in Tel Aviv. I have visited here before and I always appreciated the friendly and welcoming environment. Compared to other ATM locations where you are in a random gas station, I felt this experience was better.
Ahuzat Bayit St 1
Tel Aviv-Jaffa, 6525215
Israel
Sun - Thu 12:00 PM - 6:00 PM
Buy
Sell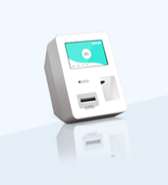 Bitcoin Change
ATM located at Bitcoin Change in Tel Aviv.
King George 32
Tel Aviv-Yafo
Israel
Sun - Thu 10:00 AM - 7:45 PM
Fri 10:00 AM - 2:00 PM
Buy
Sell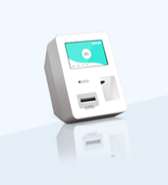 Bitcoin Change
ATM located at Bitcoin Change in Beer Sheva.
Rager 53
Beer Sheva
Israel
Sun - Thu 9:00 AM - 7:00 PM
Fri 9:00 AM - 1:00 PM
Buy
Sell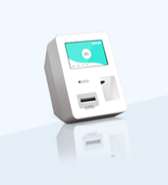 BITIN Office Haifa
ATM located at BITIN Office Haifa in Haifa.
Akko Rd 198
Haifa
Israel
Sun - Thu 10:00 AM - 5:00 PM
Fri 10:00 AM - 2:30 PM
Buy
Sell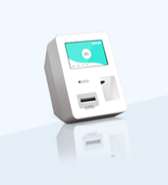 Bitcoin Change Jerusalem
ATM located at Bitcoin Change Jerusalem.
Jaffa St 151
Jerusalem, 9434247
Israel
Sun - Thu 9:00 AM - 7:00 PM
Fri 9:00 AM - 1:00 PM
Buy
Sell
-
Bitcoin & Cryptocurrency Trading in Israel
In March 2022, Bank Leumi, one of the largest banks in Israel, announced plans to support cryptocurrency trading on its digital platform, Pepper Invest. Transactions must be at least 50 shekels ($15.49) and initially only Bitcoin and Ethereum cryptocurrencies will be supported.(2)
Israel's top markets regulator, Capital Markets Authority, granted one of the first licenses to Bits of Gold in September 2022. This allows Bits of Gold to work with financial institutions and banks to provide their customers with the ability to purchase and manage crypto assets.(3)
Few countries have embraced Bitcoin quite like Israel. And that isn't really all that surprising. Israel, and especially its modern tech hub Tel Aviv, is one of the most advanced economies in the world, making it stand out from its neighbors in the middle east who often struggle to quell civil war and maintain property rights.(1)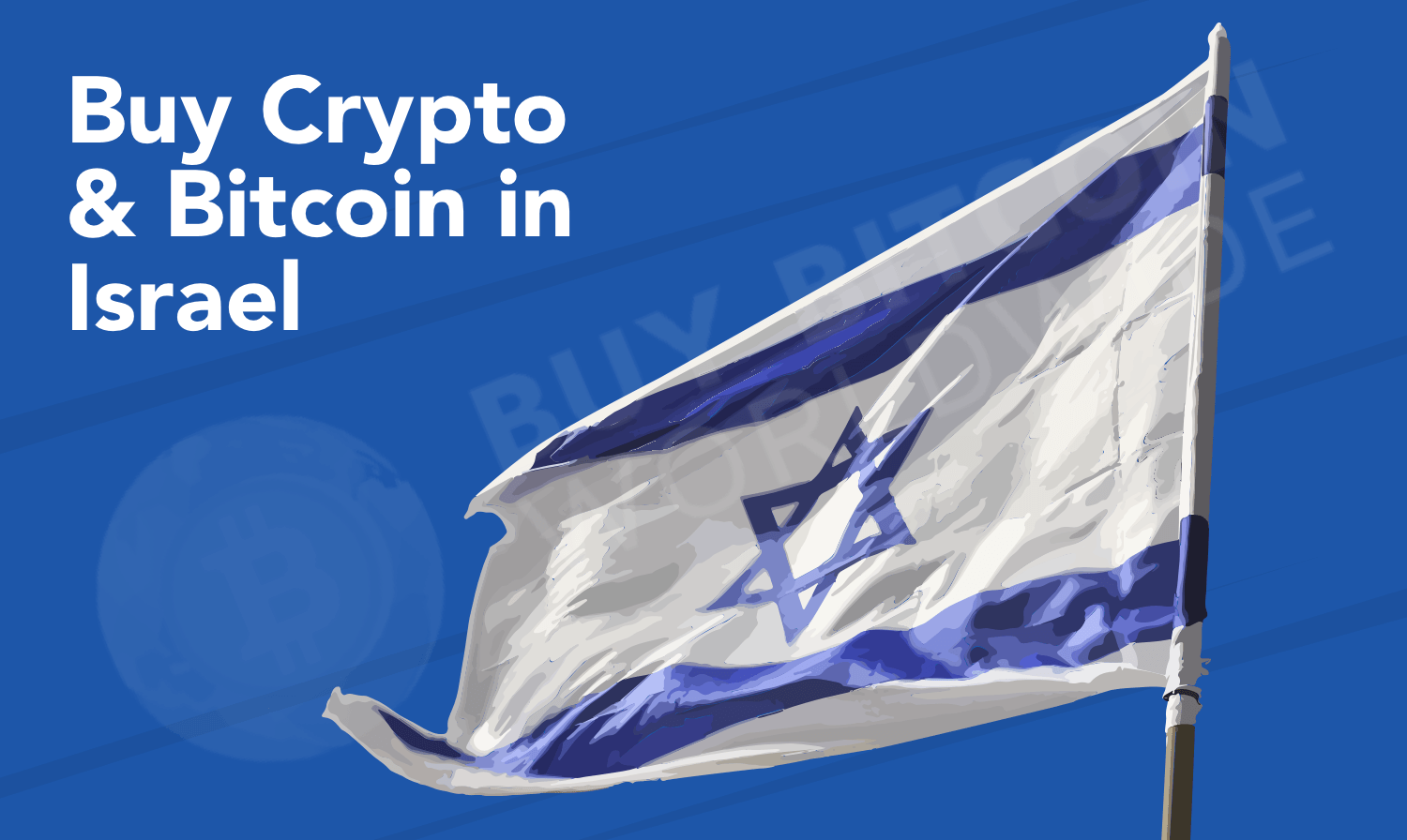 Tel Aviv even hosts its own Blockchain week conference every year.
Bits of Gold, an Israeli Bitcoin Exchange boasts 55,000 local users.
The number of blockchain startups grew by 32% in 2019 (that is in a bear market for Bitcoin)
These are just a few points in Israel's favor for being a major country to look out for going forward.
One of the easiest ways to buy Bitcoin in Israel, though, is through cryptocurrency exchanges. There are several exchanges offering Bitcoin in Israel, allowing you to easily select one based on your requirements and preferences using our guide. Different exchanges have different transaction fees, withdrawal limits, payment modes, and verification processes that need to be kept in mind before users select one.
Additionally, Bitcoin buyers need to keep in mind that certain exchanges might require you to get a wallet of your own before being able to buy the digital currency. Even if there is no requirement, it is recommended to have a wallet of your own for security reasons (preferably a hardware wallet).
Another way to buy Bitcoins in Israel is through automated teller machines (ATMs). These ATMs allow users to instantly purchase and sell cryptocurrency using cash, and most of them don't require any verification either, thereby ensuring the buyer's anonymity.
-
Exchange Hacks and Crypto Scams in Israel
Friend or Foe
In August 2021, the Ynet news outlet reported that Israeli resident Afek Zard was convicted of embezzling cryptocurrency and sentenced to 8 years in prison. The crypto, valued at an estimated 22 million Israeli shekels ($6.8 million), belonged to his neighbor and friend, Alexei Yaromenkoan. Apparently, Zard had access to Yaromenkoan's apartment and then hacked into his computer in order to gain access to Yaromenkoan's digital wallet. Zared, who maintains his innocence, was not cooperative with the investigation and refused to provide access to his computer and phone. Zard was convicted of all alleged offenses that also include hacking into computer equipment, money laundering, fraud, and income tax violations.(4)
Digital Platinum Limited Scam
In May of 2020, the Commodities and Futures Exchange Commission charged Israelis Tal Valariola and Itay Barak of Digital Platinum Ltd. with helping US firm All In Publishing with falsely promoting binary options products to American Citizens.(5)

The CFTC claims Digital Platinum knowingly used false customer success stories to create unrealistic expectations of returns on these products, resulting in millions of dollars of investment. The defendants are facing 4 counts of options fraud and another count of CTA fraud.
Milton Group Kyiv Call Center Scam
In August 2019, an unknown man going by the pseudonym Alexij took a job at a call center in Kyiv, Ukraine selling binary options products for a company called The Milton Group. From the early days on the job, this man noticed some very peculiar and fishy behavior about the company and very early on contacted and worked with authorities as an under-cover mole. He smuggled out documents and recordings of the company's activities and gave them to law enforcement to make a case. In March of 2020, the scam was exposed and the organizers of this scam, a group of Israeli nationals, were arrested and charged.(6)
Coinmama Hack
In February of 2019, 450,000 Coinmama users had their usernames and passwords leaked onto the dark web. Fortunately, no coins of any kind were lost, and users who had two factor authentication enabled would have likely been protected anyway.
The hack appears to have been the work of a much larger attack on many other non-crypto related platforms such as MyFitnessPal and the Coffee Meets Bagel dating site. All of these sites used PostgreSQL database software and all seem to have fallen victim to the same vulnerability. A hacker (or group of hackers) seem to have discovered this vulnerability and exploited it on as many sites as they could.
Because Coinmama acted so fast to inform users to reset their passwords, hackers did not have time to fully exploit the leak, making the leaked data out of date.(7)
-
Does Coinbase work in Israel?
Coinbase does NOT support customers in Israel as of September of 2020.
Where Can I Find a Bitcoin ATM in Israel?
You can find Bitcoin ATMs in the city venture in Netanya, the wine-baair in Herzilya, the Bitcoin change and Bitcoin embassy in Tel Aviv, and the Bitmarket and the Manhattan Change in Jerusalem.
You can use our Bitcoin ATM finder tool to find the one nearest you.
What is the price of Bitcoin in Israel?
Bitcoin prices are changing every second.
The best way to find the most up-to-date price of Bitcoin is to check out our Bitcoin price page.
What is the best Bitcoin debit card for Israel?
There are currently no cards available that support ILS purchases. Most of the well-regarded Bitcoin debit cards on the market are mainly targeted at USD, GBP, and EUR users. Anywhere in Israel that will accept charges for these currencies will support cards for Wirex and Bitpay, as well as many others.
What stores accept Bitcoin in Israel?
Bitcoin is accepted at lots of stores and service providers all over Israel. So many, in fact, that we couldn't possibly list them all here. However, you can find specific kinds of services and goods filterable on a map over at coinmap.org.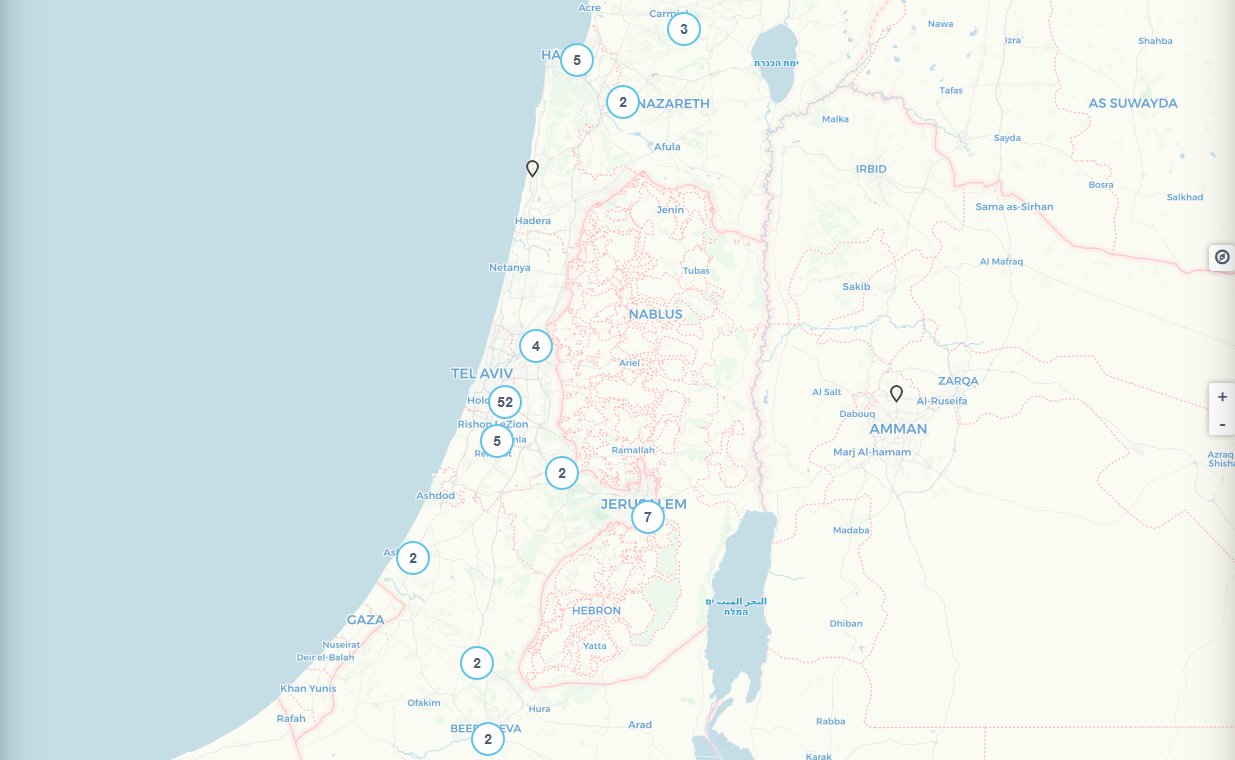 The numbered areas indicate the amount of establishments that accept Bitcoin
How do I cash out of Bitcoin in Israel?
Any exchange with an Israeli Sheqel trading pair will allow you to sell your Bitcoin for fiat currency. Coinmama and Bits of Gold have ILS trading pairs for many coins.
Article Sources
BuyBitcoinWorldWide writers are subject-matter experts and base their articles on firsthand information, like interviews with experts, white papers or original studies and experience. We also use trusted research and studies from other well-known sources. You can learn more about our editorial guidelines.