We may receive advertising compensation when you click certain products. Before jumping into this page, an important disclosure.
Popular Exchanges to Buy Crypto & Bitcoin in Europe

eToro

BUY NOW

at eToro's Secure Site

Fees

Varies by crypto/spread

Supports Bitcoin, Ethereum & 15 other coins
Start trading fast; high limits
Clean & easy trading interface
Does not support credit card buys for US users.

Cryptoasset investing is unregulated in some EU countries and the UK. No consumer protection. Your capital is at risk.

Bitstamp

BUY NOW

at Bitstamp's Secure Site

Crypto exchange based in Europe
One of the oldest and most trusted exchanges
Low fees + buy instantly
eToro is a trading platform and crypto exchange. It supports Bitcoin, Ethereum, Litecoin, Zcash and many other coins.

Deposits can be made quickly via bank transfer, SEPA, NETELLER, PayPal and more. It also offers unique features like copy trading.

Cryptoassets are highly volatile. Cryptoasset investing is unregulated in some EU countries and the UK. No consumer protection. Your capital is at risk.
Pros
Offers unique copy trading feature
Trusted exchange that has been active in traditional finance
Interface is clean and easy to use
Cons
You cannot deposit cryptocurrency, but you can deposit with other payment methods
Ease of Use
Easy
Privacy
Low
Speed
Average
Fees
Low
Reputation
Trusted
Limits
High
BitStamp is one of the world's largest and most well-known Bitcoin & crypto exchanges. Deposits can be made through bank transfer, SEPA transfer, international bank wire, and now even credit cards.
Pros
One of the longest-running Bitcoin exchanges
Very low 0.25% fee, falling to 0.1% with sufficient trading volume
Offers wide range of altcoins
Cons
High 8% fee on small credit card purchases, falling to 5% with sufficient trading volume
Ease of Use
Hard
Privacy
Low
Speed
Slow
Fees
Average
Reputation
Trusted
Limits
High
Coinbase
Coinbase is the world's largest Bitcoin (BTC) broker. They represent an easy and fast way for new users to purchase bitcoins. Coinbase supports customers in over 30 countries, including the United States, Europe, UK, Singapore, and Canada.

Customers in the above-mentioned countries can purchase bitcoins by debit card, bank transfer, SEPA transfer, and more.

Get $5 in free bitcoin after you sign up on Coinbase and make your first trade.
Pros
High liquidity and buying limits
Easy way for newcomers to get bitcoins
"Instant Buy" option available with debit card
Cons
Purchases made with bank transfer can take up to 5 days to complete
Coinbase may track how and where you spend your bitcoins
Ease of Use
Easy
Privacy
Low
Speed
Average
Fees
Average
Reputation
Trusted
Limits
High
Coinmama
Coinmama allows customers in almost every country to buy bitcoin. They charge a 4.9%-5.9% (depends on volume) fee on each purchase.

Customers in Europe can also purchase bitcoins with SEPA transfer for a lower fee.

Pros
Works in almost all countries
Highest limits for buying bitcoins with a credit card
Reliable and trusted broker
Cons
Some of the highest fees among credit/debit card bitcoin brokers
Ease of Use
Easy
Privacy
Low
Speed
Fast
Fees
Average
Reputation
Trusted
Limits
High
Kriptomat
Kriptomat is a Bitcoin & crypto exchange based in Europe. It offers quick verification and the ability to buy bitcoin, ether, litecoin and other coins. Buyers can get coins using a credit card, debit card, SEPA, Skrill, Sofort and other payment methods.
Pros
Available in 23 languages
Quick verification process
Cons
Limited payment methods
Only supports EU countries
Ease of Use
Easy
Privacy
Low
Speed
Average
Fees
Low
Reputation
Trusted
Limits
High
Bity
Bity is a Bitcoin exchange and ATM operator, based in Switzerland. Their 5 ATMs allow for a quick first purchase and only require phone verification for an initial buy limit of 1,000 EUR or CHF. Their online service accepts wire transfers, SOFORT and online bank transfers.
Pros
Easy to start buying bitcoins after mobile phone verification
Payment limit of up to €100,000 annually after intensive verification
Cons
ID verification is required for most purchases, so not a private way to buy
Low annual limit of only €4,000 without intensive verification
Ease of Use
Average
Privacy
Low
Speed
Fast
Fees
Low
Reputation
Trusted
Limits
High
You can use our Bitcoin ATM map to buy bitcoins with cash. Bitcoin ATMs can be a quick and easy way to buy bitcoins and they're also private. That convenience and privacy, however, comes with a price; most ATMs have fees of 5-10%.
Pros
Our map makes it super easy to find a Bitcoin ATM near you
Cons
Bitcoin ATMs often have 5-10% fees per purchase
-
Chapter 1
Bitcoin & Cryptocurrency Trading in Europe
Europe is a mega hub for Bitcoin and cryptocurrency trading. As Europe boasts some of the wealthiest and most technologically advanced democracies on Earth, its no wonder that so many countries are going wild for Bitcoin.
Among the most confident in Bitcoin are countries like Poland, Italy, Netherlands, and Spain.
Bitflyer, a crypto exchange based in Luxembourg, released its updated Cryptocurrency Confidence Index, which is a yearly survey of citizens across all of Europe to determine their appetite and confidence in Bitcoin and crypto more broadly.
It is pleasing to see these results that indicate a slow but steady progression of cryptocurrencies into the mainstream consciousness. Although we might look at this as an achievement for digital currencies in spite of the challenging economic times we are facing, it is also worth considering that this may well be partly because of these times.

It is interesting to see that countries like Italy which have been hit hard by the COVID-19 crisis are expressing more faith than ever in cryptocurrencies. As people face economic hardship, we can expect populations to seek alternatives to traditional financial systems. This is an important time for the crypto industry to demonstrate how cryptocurrencies and associated concepts such as decentralised finance can provide attractive alternatives or even substitutes for incumbent economic models, as we battle unprecedented financial times globally and look for novel solutions.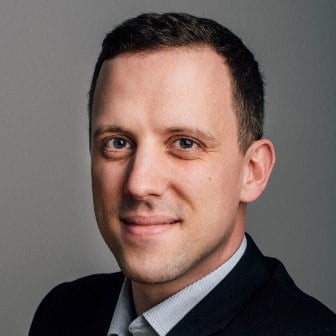 Andy Bryant
COO, Bitflyer
And with all of this enthusiasm for Bitcoin, comes a TON of exchanges and services to
One of the easiest ways to buy Bitcoin in Europe is through cryptocurrency exchanges. There are several exchanges offering Bitcoin in Europe, allowing you to select one based on your requirements and preferences using our guide outlined above.
Different exchanges have different transaction fees, withdrawal limits, payment modes, and verification processes that need to be kept in mind before users select one.
Additionally, Bitcoin buyers need to keep in mind that certain exchanges might require you to get a wallet of your own before being able to buy the digital currency. Even if there is no requirement, it is recommended to have a wallet of your own for security reasons (preferably a hardware wallet). If you don't have a wallet, refer to our guide on the Best Bitcoin and Cryptocurrency Wallets to choose one.
Another way to buy Bitcoins in Europe is through automated teller machines (ATMs). These ATMs allow users to instantly purchase the cryptocurrency using cash, and most of them don't require any verification either, thereby ensuring the buyer's anonymity.
You can locate Bitcoin ATMs in Europe using our Bitcoin ATM Map, though there are only three of them available for now in the cities of Berlin, Stuttgart, and Munich.
No matter which method you choose, just be sure to follow our guides and do your own research. Bitcoin is an amazing technology but there are a lot of pitfalls out there. Stay safe!
-
Chapter 2
Best Bitcoin Wallets for Europe
There are three main types of Bitcoin wallet and all of them are supported in Europe:
Software (desktop or mobile - iOS and Android wallets
Hardware wallet
Cold-storage (paper or steel wallets, the latter of which are used to backup your main wallet.
Best for Security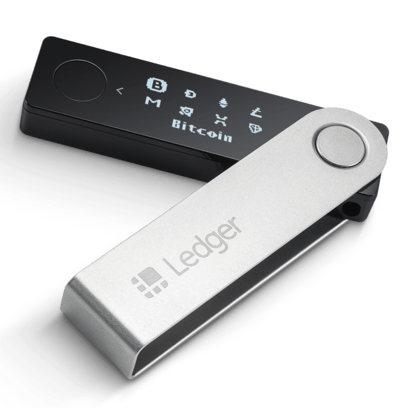 Ledger Nano X
Secure storage for any cryptocurrency
More About
Ledger Nano X
The Ledger Nano X is the newest crypto hardware wallet, and is very easy to use. It connects to iOS, Android & desktop computers.
Best for Desktop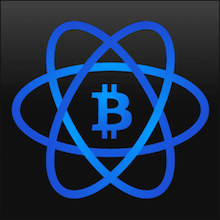 Electrum
Simple yet powerful desktop wallet
More About
Electrum
Electrum is a Bitcoin-only wallet that has been around since 2011. It's easy to use, but has advanced features.
-
Chapter 3
Exchange Hacks and Crypto Scams in Europe
The Finiko Ponzi Scheme of 2021
A 2021 report by Chainalysis showed that Eastern Europe and Western Europe were in the top 5 regions with the highest rate of transaction addresses to scam sites including TheFiniko(dot)com. The Finiko ponzi scheme, based in Russia, offered high-yield returns on bitcoin holdings. Eventually, individuals were unable to access their accounts. A total of 750 BTC was thought to have been withdrawn from one of the wallets used by Finiko. Chainalysis reports over $1.5 billion in bitcoin from investors was desposited in the scam from December 2019 to August 2021.
COVID-19 Opportunism in 2020
During the worldwide pandemic, scammers in Europe were taking advantage of the crisis by impersonating Red Cross workers and offering to sell medical supplies to groups in need. What they were really doing was gathering personal information and/or soliciting donations paid in crypto that never made it to the Red Cross.
OneCoin Scam
In August of 2014, OneCoin was born, and its face was a woman named Dr. Ruja Ignatova. Over the course of two and a half years, Ignatova was able to raise nearly $4 billion across the world, trading users her OneCoin coins for Bitcoins.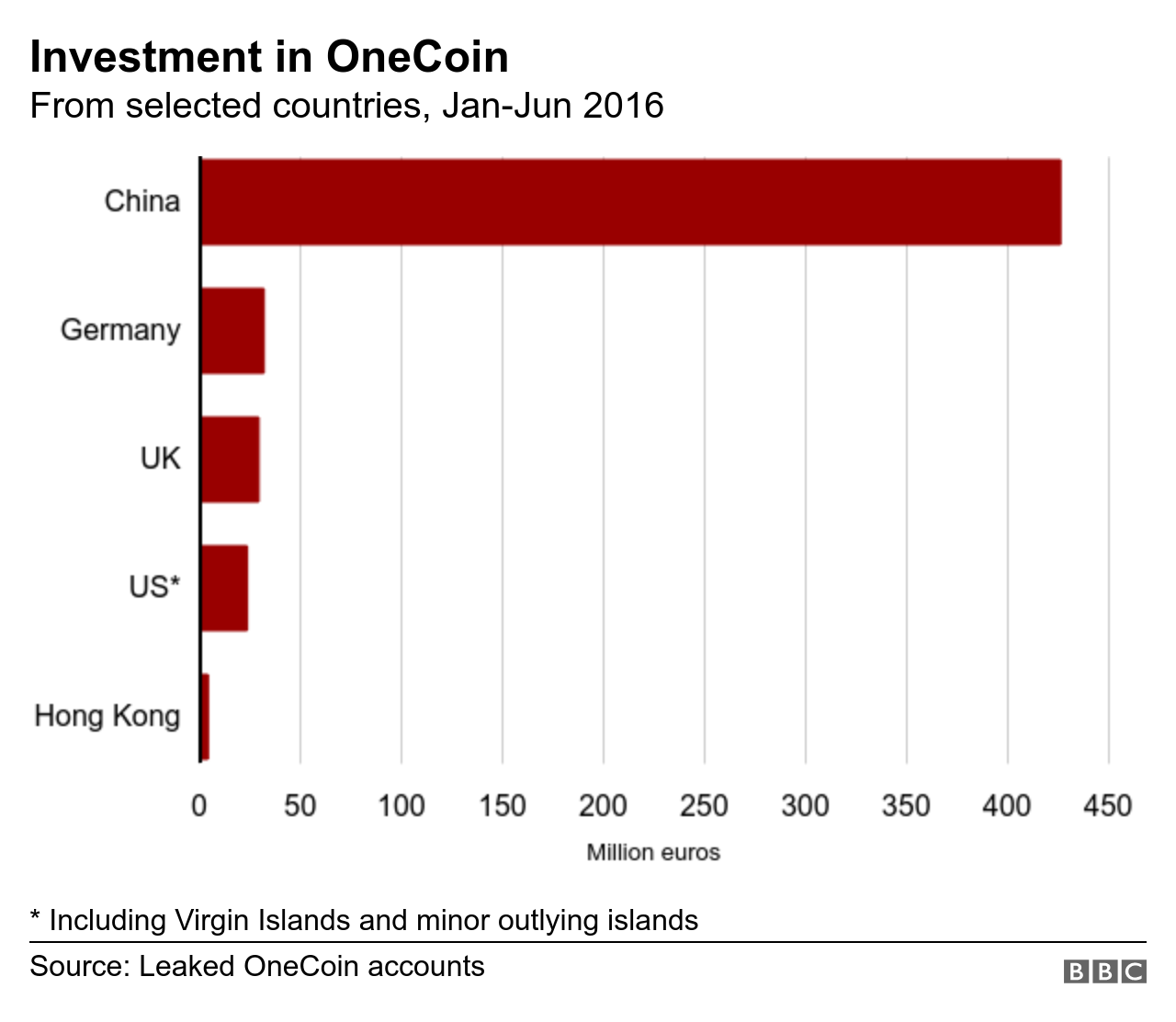 She made wild promises about how successful it would be. That it would be a 'Bitcoin Killer'.
However, several investors and outside sceptics eventually pieces together that there was actually no blockchain. It was merely a SQL database being centrally hosted. And worst of all, there was no way to convert OneCoin coins into US dollar or any other currency for that matter.
Eventually, under increased scrutiny and pressure to create an exchange that allowed investors to dump their OneCoins, Ignatova ran away with the Bitcoin and no one knows for sure where she went to this day.
OneCoin represents the largest cryptocurrency scam in the history of industry and perhaps the history of the world.
Optioment Scam
As reported by Bloomberg, in February of 2018, Interpol made mass arrests on a group of scammers spread out across Denmark, Germany, and Latvia. These scammers defrauded hundreds of victims in Austria, Poland, Germany, and several other Eastern European companies. The scam firm, known as 'Optioment' claimed to deliver its customers with returns of 4% a week through arbitrage trading of cryptocurrencies.

Instead, the whole operation was likely a pyramid and ponzi scheme that eventually resulted in an exit scam
For an in-depth coverage of this story, check out this fantastic BBC article on OneCoin.
CryptoCore Phishing Scams
From 2018 to 2020, a cybercriminal group known as CryptoCore attacked several high profile crypto exchanges in the US, Asia, and the Middle East. According to Research from ClearSky, CryptoCore managed to steal around $200 million US dollars worth of cryptocurrency by phishing the corporate credentials of employees of target exchanges.
2gether Exchange Hack
In August of 2020, Spanish cryptocurrency exchange 2gether's CEO Ramon Ferraz Estrada announced via Twitter that the exchange had been hacked for $1.4 million worth of cryptocurrency.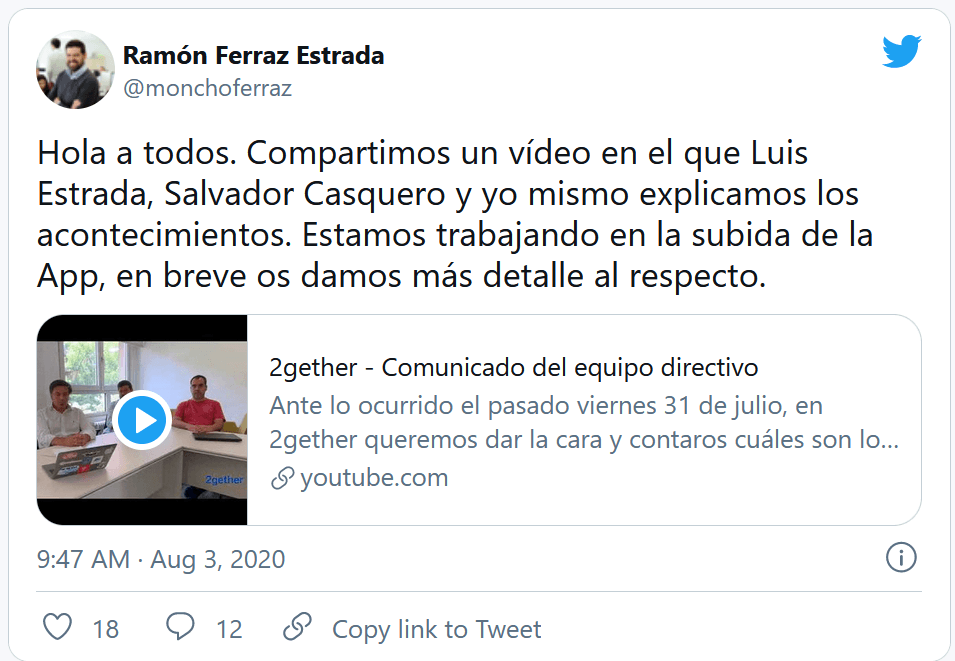 The executives of the company then claimed they did not have the money to pay users back and that customers were simply out of luck.
"In the two days following the attack, we've been working on finding the funds needed to cover all positions....and until a few minutes ago, we've been working with an investment group with which we sadly haven't been able to reach an agreement,"
You can watch the full video from 2gether executives explaining the events with english subtitles below:
-
Does Coinbase work in Europe?
Coinbase works in some European countries. See the list below for the most up to date support for Europe.

This shows all kinds of support provided to each European country
Where Can I Find a Bitcoin ATM in Europe?
European countries vary when it comes to prevelance of Bitcoin ATMs. The best thing to do is to check our pages for each country for more detailed information on each specific country.
You can use our Bitcoin ATM finder tool to find the one nearest you.
What is the price of Bitcoin in Europe?
Bitcoin prices are changing every second.
The best way to find the most up-to-date price of Bitcoin is to check out our Bitcoin price page.
How do I send money to Europe using Bitcoin?
Sending Bitcoin to someone in Europe is the same as it is for anyone outside of Europe.
Both you and the person you want to send Bitcoin to should get a wallet.
Once the recipient has a wallet, they will give you a sending address.
You will create a Bitcoin transaction in your wallet (which you already have some Bitcoin in), and you will input their address as your destination.
This video shows you in more detail what this process might look like since almost all wallets look and act more or less the same.
Is there a Bitcoin ETF in Europe?
In July, a Swiss based financial products company named 21Shares announced that its Bitcoin ETF had been accepted to be listed on Xetra, Deutsche Boerse's electronic trading venue.
The listing on Xetra not only strengthens our current position in Germany but also opens up institutional-grade crypto products to the wider European and international markets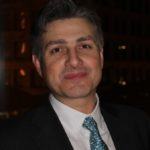 Laurent Kssis
managing director, 21Shares
There is another ETF offered by London-based investment firm ETC Group.
How do I cash out of Bitcoin in Europe?
Any exchange with a Euro trading pair will allow you to sell your Bitcoin for fiat currency. Bitpanda and Coinmama has EUR trading pairs for many popular coins.
You can also use CoinATM Radar to find Bitcoin ATMs in your city if you wish to exchange your Bitcoin for cash in the quickest amount of time.
LocalBitcoins is another option. Here, you can buy and sell Bitcoin for a wide range of payment methods, from gift cards to bank transfers. LocalBitcoins is a peer-to-peer (P2P) exchange, where you buy and sell with another individual. This does introduce a degree of risk, though by ensuring that you conduct all business on the platform, make use of its escrow services, and only trade with users who have a good reputation, you'll minimize any potential problems.
You could also use a service like eGifter to sell your Bitcoin for gift cards.