The Ledger Nano X is the latest addition to Ledger's hardware wallet group of products.
Ledger created the Nano X to be the safest and easiest to use device for key storage. After being on the market for some time, the Nano X has seen amazing success.
1000+ Supported Coins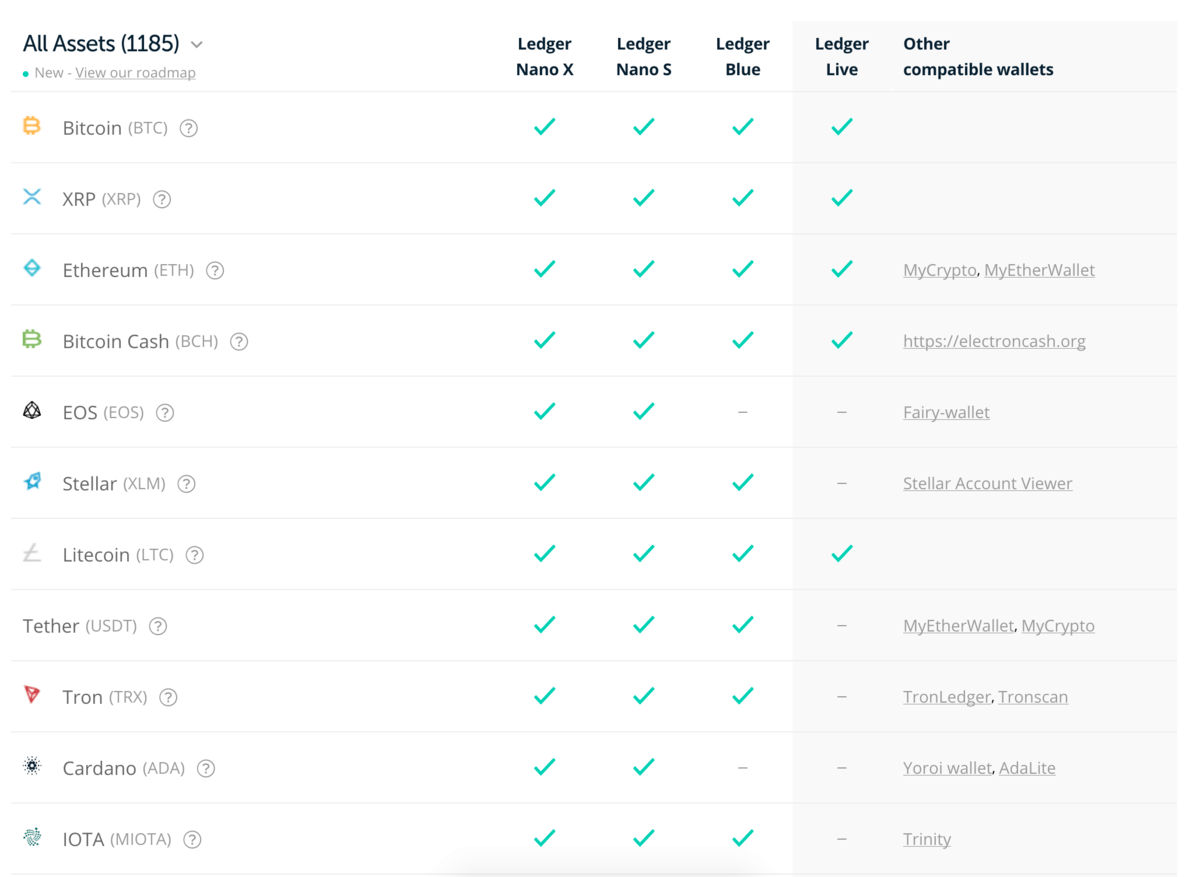 According to the Ledger's website, Ledger Nano X offers support to over 1,200 cryptocurrencies at the moment, with that number constantly expanding.
Overall, Nano X supports almost all of the top 100 cryptocurrencies and plans on implementing support for the ones that are not available at the moment.
Nano X also offers support to any ERC20 willing to be available on the Nano hardware wallets.
It supports cryptocurrencies such as:
Ethereum
Bcash (BCH)
EOS
Stellar
Litecoin
Monero
Ripple (XRP)
Tether
Tron
Cardano
IOTA
Binance coin
Dash
Neo
Ethereum (ETH) and ERC20 tokens
As previously stated, Ledger Nano X supports any ERC20 token through the use of MyEtherWallet. MyEtherWallet is the only way to send and receive ERC20 tokens via Ledger Nano X, as the native application does not support these tokens.
MyEtherWallet is a safe and popular browser wallet that can be used by itself or connected to a hardware wallet like Ledger Nano X.
Compatible wallets

Ledger Nano X's interface can be controlled through an application called Ledger Live. It is available on Mac OS, Windows, Linux, iOS as well as Android.
Ledger live natively supports only 22 cryptocurrencies, but installing other apps/wallets makes Nano X a hardware wallet that supports almost every relevant digital asset out there. Smaller and less popular cryptocurrencies as well as ERC20 tokens (coins built on the Ethereum platform and used mainly for ICO purposes) mainly need an alternative software connected to the Ledger in order to send and receive them. These coins and tokens are mostly available through MyEtherWallet and MyCryptoWallet.
However, Ledger does not restrict people to only a few wallets. On the contrary, people can connect almost any wallet to their hardware wallet.
Ledger Live app
Ledger Live app an open-source application native to the Ledger company. It offers support to 22 cryptocurrencies by itself, and over 1,000 more by connecting it with third-party wallets. It is accessible on both mobile and desktop. According to the Ledger website, it is currently available on Mac OS, Windows, Linux, iOS and Android.
Installing the Ledger Live app makes it possible to search the catalog for other applications to install. It also offers a real-time overview of the portfolio. Installing this app greatly increases the potential features of the Ledger Nano X.
Ledger Nano X Roadmap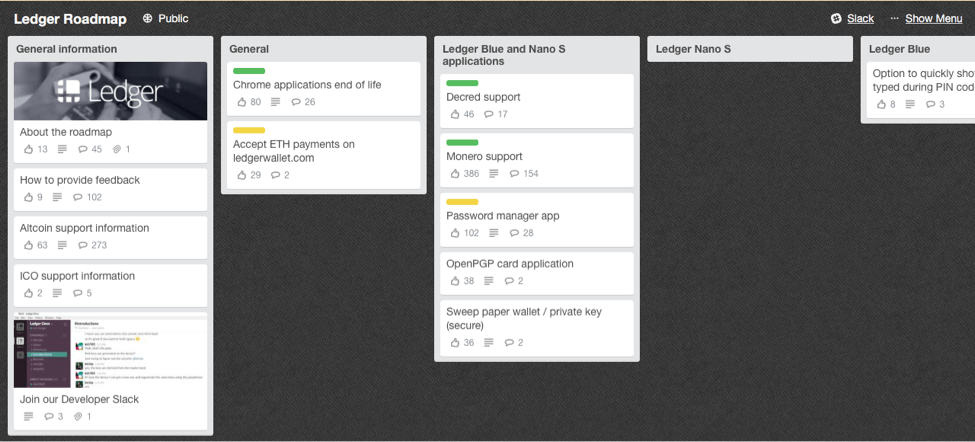 Ledger is trying to be as transparent in what they are doing and planning to do as they can be. That's why they introduced its community to the Ledger roadmap through Trello. Ledger mainly announces which coins they are planning to implement on their wallets, but it may use the board to announce some other features and updates.
Conclusion
Ledger Nano X is a great choice when it comes to hardware wallets. Despite it being one of the bigger and heavier hardware wallet devices, it offers unique features that ensure maximum safety and ease of use that make it appealing to the masses.
The size vs. utility tradeoff will be the only thing that people will have to take into consideration when choosing between the Nano X and the Nano S, as they support almost the same digital assets (with the exception of one).