In order to store XRP, you will need an XRP wallet.
The wallets below will let you take your coins into your own hands and have true control over your Ripple (XRP).
Our Top Picks
Best for Security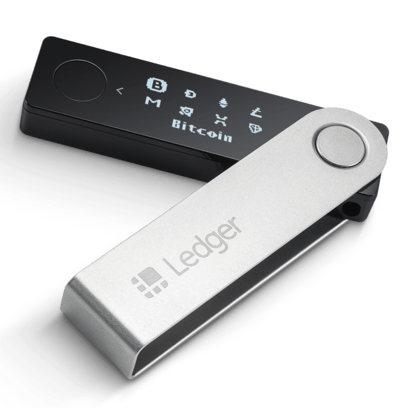 Secure storage for any cryptocurrency
Learn More
The Ledger Nano X is the newest crypto hardware wallet, and is very easy to use. It connects to iOS, Android & desktop computers.
Best for Mobile
Toast
Easy to use iOS & Android app
Visit Website
Toast is very easy to use and friendly for new XRP users. It supports Ripple (XRP) only.
Best for Desktop
Toast
Simple desktop wallet for XRP coin
Visit Website
Toast also works on desktop. It's easy to use and setup for new XRP users to send and receive XRP.
Best Ripple Hardware Wallet
TREZOR and Ledger Nano X are the two best hardware wallets for cryptocurrency. Unfortunately, right now, only the Nano X supports storing XRP.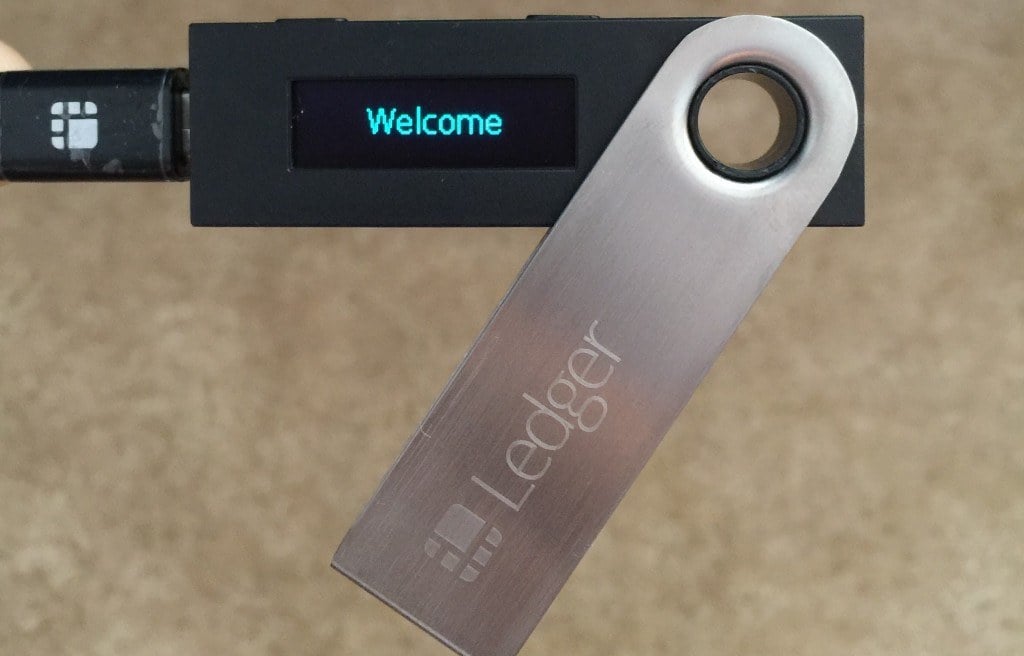 The Nano X is made by Ledger, a Bitcoin security company based in France. They have been creating cryptocurrency hardware wallets since 2014.
Who should get a Nano X?
If you are buying XRP that you plan to hold for a while, then the Ledger Nano X is probably the easiest way to securely store your XRP for a long period of time.
When digital currency is stored on online computers, it can easily be obtained by malware or hackers. The Nano X stores your XRP offline and away from hackers or malware. The Nano X stores your private keys which control your XRP in its secure offline environment.
One other benefit of the Ledger Nano X is that it supports more coins and cryptos than any other hardware wallet.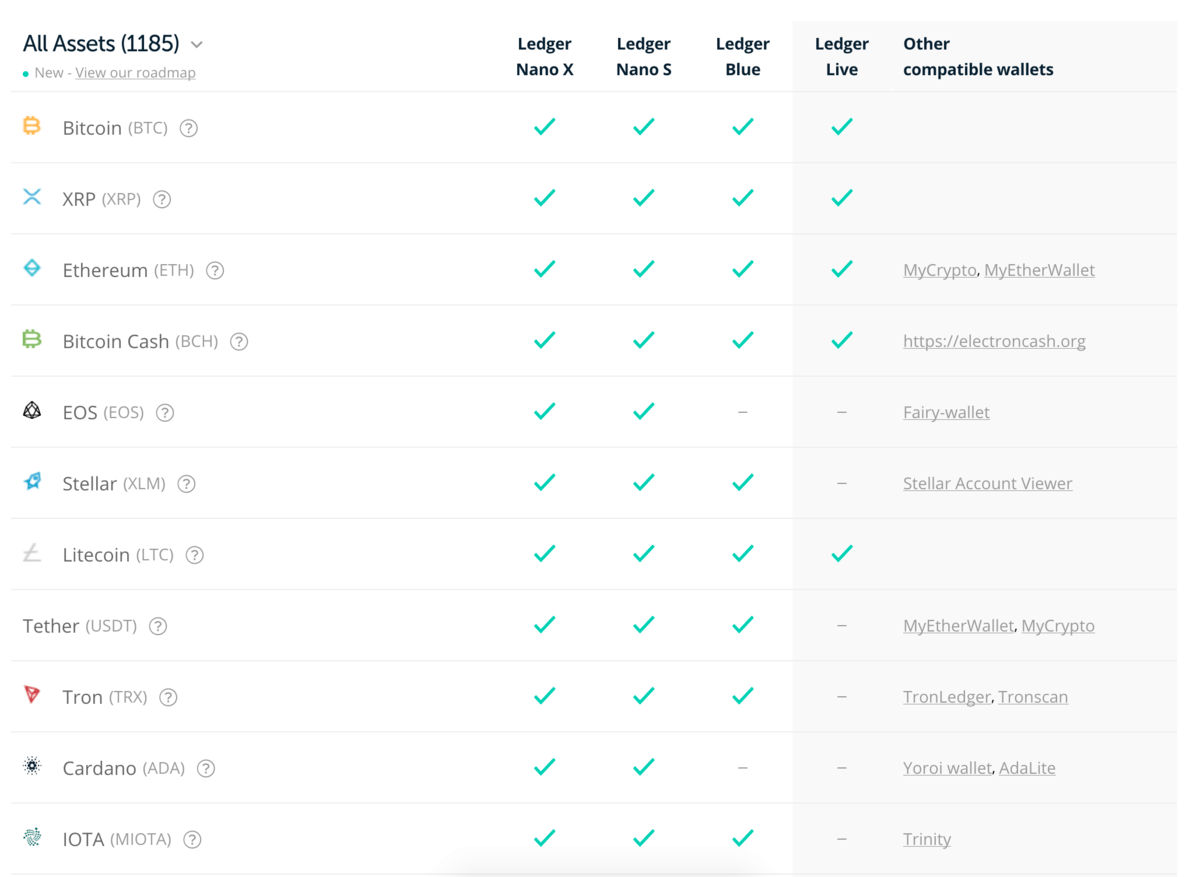 Putting Ripple on Ledger
Here is a good video on how to move XRP tokens onto your Ledger device:
Best Ripple Android Wallets
Toast Wallet is the best available Ripple wallet for Android. It's completely open source and you can find the source code on Github.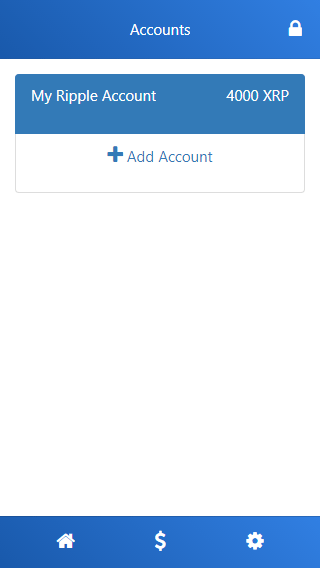 Toast Wallet makes it easy to send, receive and store XRP on your Android phone.
You can check the Toast Wallet website for more info.
Best Ripple iOS Wallets
Like Android, Toast Wallet is the best available wallet for XRP on iOS.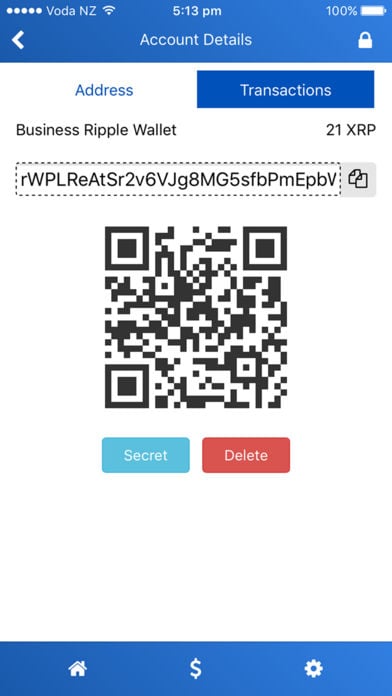 Its source code is also open source.
Best Ripple Desktop Wallets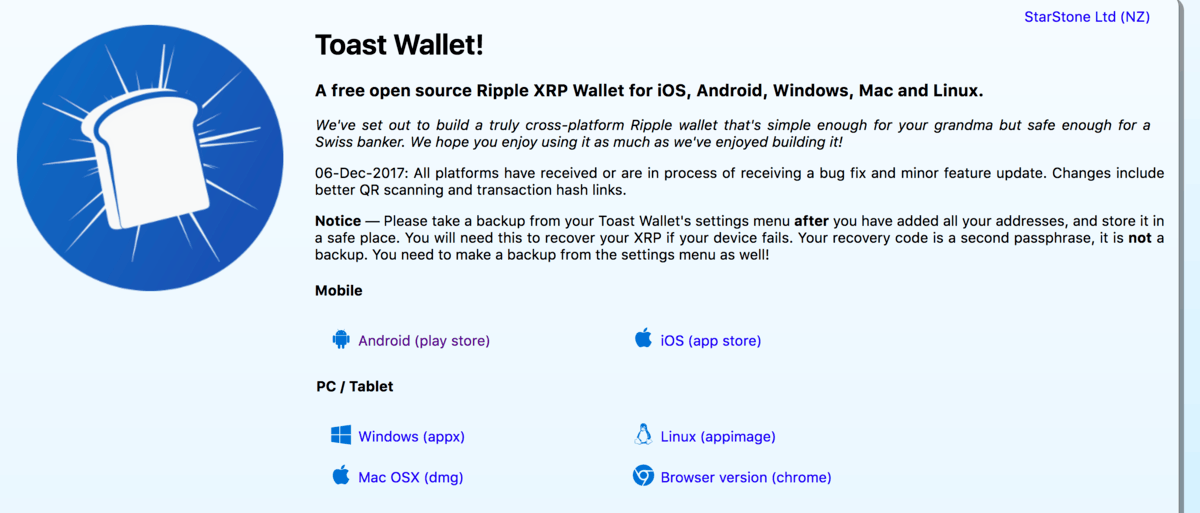 Toast Wallet is also available on desktop for Mac, Windows and Linux. You can download the application from the Toast Wallet website.
Toast Wallet Review (Desktop)
Toast wallet is fairly simple to use. We'll walk you through how to setup the desktop app and start receiving Ripple.
Before you start, just note that Toast is okay to use for small amounts but larger amounts of XRP should be securely stored on a hardware wallet like the Ledger Nano S.
Toast is only a Ripple wallet and does not support other coins.
Here is out to start setting up Toast:
Once downloaded, you'll be asked to agree to the terms and conditions of the wallet:
You'll then be asked to set a pin code and confirm on the next page. This is so if someone has access to your computer it will be hard for them to see your balance or access your wallet.
Then you'll have to set a passphrase to encrypt your wallet:
Next you'll receive your recovery phrase:
Toast will ask you to make a small donation to help fund their wallet development. It's optional, so you can click "Not at this time" if you do not want to donate:
Next, hit "Add account" to create your first Ripple address:
Click "Generate new address", since you'll be creating your first Ripple address:
You can now see your first address and give it a label to help remember what the address was used for. Note, you'll have to hold at least 20 XRP in any address in order to send. This is put pin place by Ripple in order to prevent spam.
Next you'll be asked to make a backup of your wallet, make sure to keep it in a safe place:
You'll be shown the backup of your wallet:
You can now see that my example wallet 'Toast Review' shows up after clicking the home button at the bottom.
Once I click on the wallet it will show me the receiving address. Once you get to this page it's easy to send your XRP address to anyone and start receiving XRP!
Atomic Wallet
Atomic Wallet is a multi-crypto desktop wallet. It supports Ripple, Litecoin, Bitcoin and many other coins.
Ripple Wallet Comparison
| | Hardware | Secure Storage | Price | Mobile Wallet |
| --- | --- | --- | --- | --- |
| Ledger | Yes | Yes | $95 | No |
| Toast Mobile | No | No | Free | Yes |
| Toast Desktop | No | No | Free | No |
Ripple Paper Wallet
We did some research and the only Ripple paper wallet generator we found was ripplepaperwallet.com.
There is a glaring issue with this site:
It does not display its source code on the website.
This is very dangerous because it could mean the website is just generating wallets that it stores the private keys to. This means that at any point in the future the site could steal the Ripple sent to wallets generated by the site.
At this point in time, it's best to stay away from this wallet.
Gatehub for Ripple
Gatehub is often recommended as one of the best ways to store Ripple online.
However, there are a few issues with the Gatehub wallet.
The main issue with Gatehub is that it is a web wallet. Web wallets are less secure than hardware wallets, and even less secure than desktop wallets or mobile wallets.
Blockchain.info is the most popular Bitcoin web wallet. The amount of bugs and loss of funds with this wallet are too many to count. And Gatehub users are likely to run into the same issues that blockchain.info users ran into.
Frequently Asked Questions
Is it safe to store Ripple on an iPhone or Android phone?
It is probably fine for short periods, but if you are serious about securing your XRP then it is worth it to pick up a hardware wallet.
Is there a Ripple web wallet?
Gatehub is often recommended as a Ripple web wallet. However, since many Bitcoin users have lost money when using web wallets, we're not going to cover that wallet here.
What is Ripple's actual name?
Ripple recently changed its branding. It used to be known as Ripple but now only goes by XRP. The ticker still stayed the same as $XRP.
When will TREZOR support Ripple?
TREZOR has not announced any plans to support Ripple. However, since a lot of Ripple users are buying Ledger wallets, it seems almost certain that TREZOR will be forced to add support for Ripple soon.
Why do I need 20 XRP minimum in my wallet?
Ripple added the 20 XRP minimum in order to prevent network spam. This ensures that in order to transact on the network a wallet must have this 20 XRP balance. Ripple's cryptographer, David Schwartz, explains here:
Unlike a bitcoin receiving address, a funded Ripple wallet is a real thing on the ledger that has properties. This has advantages and disadvantages, but one of the disadvantages is that there's a cost associated with having one. To cover the costs imposed on the network, the XRP Ledger has a "base reserve" that is XRP that is not spendable or transferrable. You can use the reserve to pay transaction fees and, if the reserve drops, you can transfer out XRP to the new reserve level.
Why Can't I Just Use my Exchange as a Wallet?
This is a big NO!
When you use an exchange as a wallet, you leave open a wide range of ways to lose your money.
Your account can get hacked very easily especially if you don't have a strong password or 2-factor authentication.
The exchange itself could also get hacked. Let's say an exchange holds $100,000,000 worth of cryptocurrency and gets hacked. The hacker runs away with $10,000,000; 10% of the exchange's money.
Then the most likely case is that you as a user will have 10% of your balance removed. The exchange is very likely to pass on its loss to you.
Storing your coins on a wallet you control eliminates this risk for you.