We may receive advertising compensation when you click certain products. Before jumping into this page, an important disclosure.
Before buying bitcoin in Nigeria, be sure to check the Bitcoin price in Nigeria to ensure you get a good exchange rate.
Luno
Luno is a Bitcoin exchange with a presence in South Africa, Singapore, Nigeria, Malaysia and Indonesia. It offers 0% fees for market makers, meaning you can avoid fees if you place a buy order then wait for a seller to take it.

Luno also offers an Instant Buy feature.
Pros
One of the most trusted Bitcoin exchanges in Asia
Free deposits and low withdrawal fees
Low fees; 0% for market makers and only 0% - 1% for market takers (depending on fiat currency)
High to infinite limits for exchange, depending on verification level
Cons
Only supports Bitcoin and Ethereum
Ease of Use
Easy
Privacy
Low
Speed
Fast
Fees
Low
Reputation
Trusted
Limits
High
Paybis
Paybis is a popular cryptocurrency exchange. They serve 180 countries and 48 US states and are registered with FinCEN, making them a more trusted, regulated exchange. Paybis offers incredibly high limits and super fast payouts, not to mention 5 minute ID verification and nearly perfect review scores on Trustpilot.
Pros
24/7 live support
Extremily high limits
5 Minute verification
Get payouts fast
Large selection of payment methods
Cons
No traditional orderbook for advanced traders
Ease of Use
Easy
Privacy
Low
Speed
Average
Fees
Low
Reputation
Trusted
Limits
High
LocalBitcoins
LocalBitcoins is an escrow service which also helps to match bitcoin buyers and sellers. Users may advertise trades for whichever payment method they prefer.

Buying bitcoins via an in-person meeting, secured and facilitated by LocalBitcoins, may be one of the fastest and most private ways to buy bitcoins in any country, including the United States, Europe (besides Germany), UK, Singapore, Canada, Australia and many more.
Pros
Can be private, fast and easy
In-person trades require no personal information
Purchases of bitcoin can be made quickly via cash deposit
Cons
Beware of scams; always follow the rules!
Harder to buy large amounts of bitcoins compared to large exchanges
Slightly to significantly higher prices than regular exchanges; premium for higher privacy
Ease of Use
Hard
Privacy
High
Speed
Fast
Fees
Low
Reputation
Trusted
Limits
Average
NairaEx is the largest Bitcoin exchange in Nigeria. Its customers can purchase bitcoins with Perfect Money, bank transfer or with cash via bank deposit.
Pros
Long-running Nigerian exchange
Several payment methods
Cons
Identity verification offers less privacy than other purchase methods in Nigeria, like LocalBitcoins
Ease of Use
Easy
Privacy
Low
Speed
Average
Fees
Average
Reputation
Trusted
Limits
Average
Read Review
BitPesa
BitPesa is a Bitcoin remittance company. They sell bitcoin in Kenya via the popular M-PESA mobile payment service. BitPesa also has a presence in 2 other African countries. In Nigeria, you can use BitPesa to buy bitcoins with your debit card or Paga account. In Uganda, you can buy with MTN or Airtel. Purchase method for Kenya is coming soon.
Pros
Convenient way to buy bitcoins in Kenya, Nigeria, and Uganda
Cons
Identity verification offers less privacy than other methods in Nigeria or Uganda, like LocalBitcoins
Ease of Use
Easy
Privacy
Low
Speed
Average
Fees
Average
Reputation
Trusted
Limits
Average
You can use our Bitcoin ATM map to buy bitcoins with cash. Bitcoin ATMs can be a quick and easy way to buy bitcoins and they're also private. That convenience and privacy, however, comes with a price; most ATMs have fees of 5-10%.
Pros
Our map makes it super easy to find a Bitcoin ATM near you
Cons
Bitcoin ATMs often have 5-10% fees per purchase
-
Chapter 1
Bitcoin & Cryptocurrency Trading in Nigeria
The Statista Global Consumer survey 2020, showed that 32% of the respondents owned or used cryptocurrencies. This indicates that acceptance of cryptocurrencies within Nigeria is outpacing many other countries.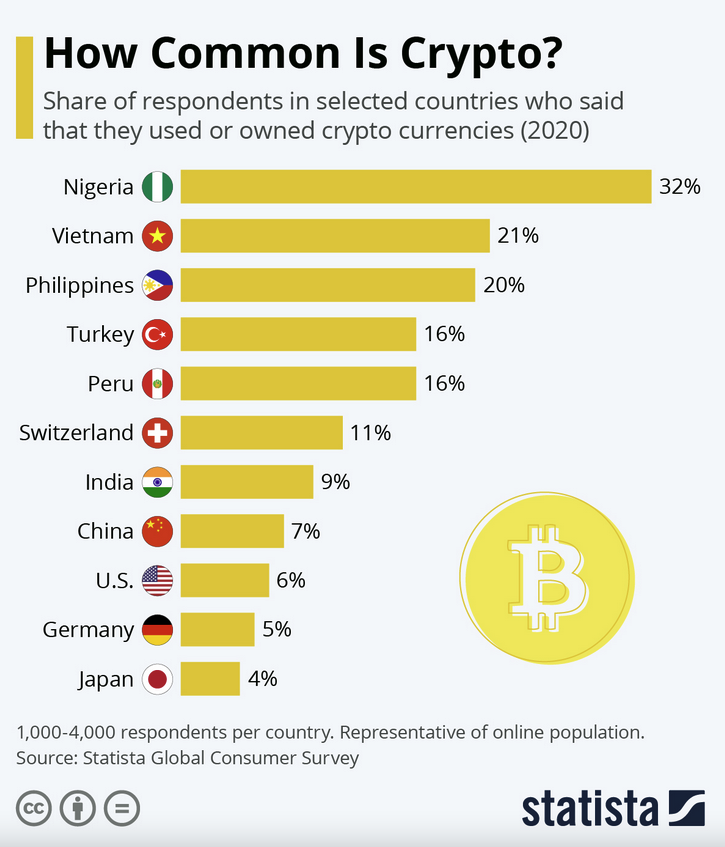 For those individuals in Nigeria interested in investing in cryptocurrency, there are plenty of ways to buy and sell a variety of popular digital currencies.
One of the easiest ways to buy Bitcoin in Nigeria is through cryptocurrency exchanges. There are several exchanges offering Bitcoin in Nigeria, allowing you to select one based on your requirements and preferences using our list outlined above. Different exchanges have different transaction fees, withdrawal limits, payment modes, and verification processes that need to be considered before selecting one.
How to Trade Bitcoin & Crypto in Nigeria
Beyond simply buying and selling Bitcoin, many people are interested in actively trading crypto.
While Luno or NairaEX will let you do this, their interfaces are similar to Coinbase in that they're geared toward retail investing rather than trading. Additionally, liquidity may not be great enough on these smaller exchanges to avoid slippage, which will cut into your profitable trades and magnify your losses.
The best platforms for trading are the large exchanges with global coverage. These exchanges list hundreds of asset pairs, have deep orderbooks, and are less prone to downtime than smaller operations.
You may find CoinMarketCap's ranking of exchanges by overall liquidity useful when deciding where to take your business.
In addition to Binance - whose offerings tailored to Nigerian customers we went through above - some good choices of exchange are Kraken, Bitfinex, and Coinbase Pro.
All of these exchanges will provide you with a customizable trading interface, complete with all the tools and indicators you could need to maximize your chances of trading profitably.
How to Sell Bitcoin in Nigeria
We've compiled a list of the best Bitcoin exchanges in Nigeria, from locally-operated exchanges to worldwide market leaders with especially good offerings for Nigerian users.
NairaEX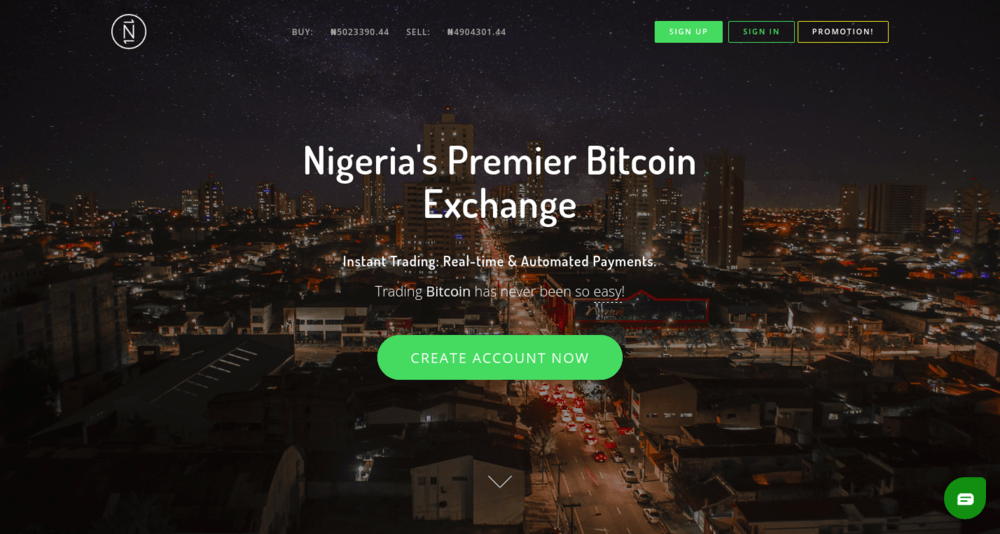 NairaEX touts itself as "Nigeria's Premier Bitcoin Exchange" and it is indeed the only Nigeria-based exchange currently open for trading.
The only fiat currency that NairaEX currently accepts is the Nigerian Naira (NGN).
You can only buy and sell with/to NGN, meaning conversions between BTC and ETH or other supported assets are not possible.
NairaEX currently supports Bitcoin, Bitcoin Cash, Litecoin and Ethereum.
There are no additional trading fees for buying or selling on NairaEX. Instead, fees are baked into the price of the asset. You can see the current spread on NairaEX's homepage.
One major benefit of NairaEX's setup is that it is a non-custodial exchange. This means that your assets are not held in a centralized wallet, which are prone to hacks, but instead are sent directly to your own wallet once the transaction has been processed.

NairaEX supports buying and selling with the Nigerian Naira (NGN) as well as Perfect Money. Their official blog has a helpful post outlining the differences between Bitcoin and Perfect Money for those unfamiliar with both e-currencies.
Signup requires access to a Nigerian phone number.
You do not need to complete identity verification to sell Bitcoin, but in order to buy NairaEX requires your Bank Verification Number (BVN), an acceptable Government-Issued Photo ID, and a selfie of you holding your Photo ID card with today's date and NairaEx written on a piece of paper.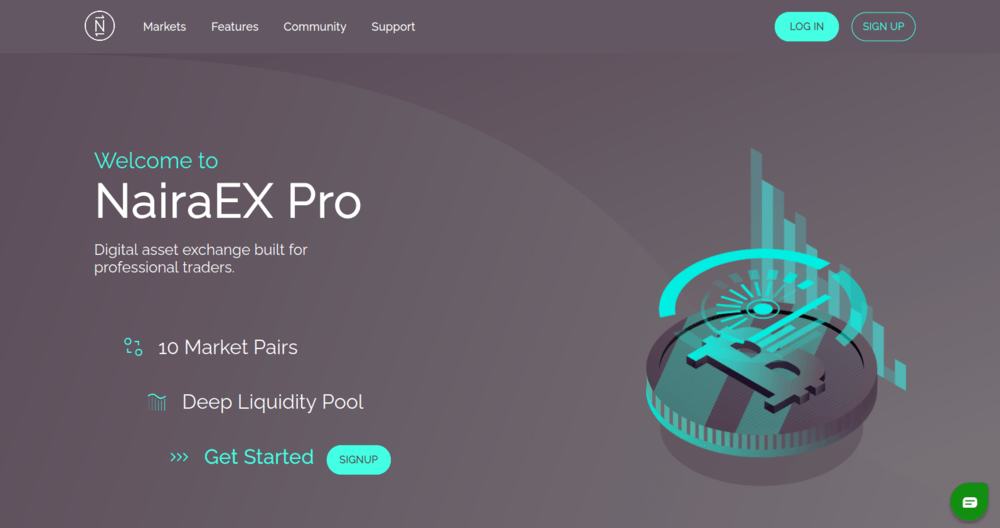 NairaEX also has a Pro offering, which enables trading using conventional market interfaces as well as an extra currency pair: USDT/NGN.
Luno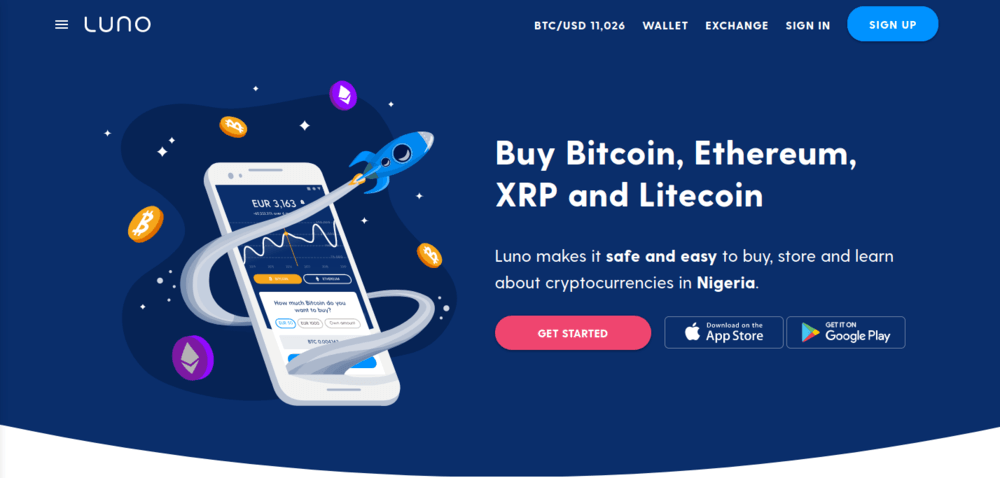 Luno was originally launched as BitX in 2013 and since then it has grown to be a player in some niche markets around the world. Deriving most of its volume from South Africa, Luno is also popular in Nigeria and has recently expanded to service Bitcoiners in Uganda too. Add to this list Europe, Indonesia, and Malaysia, and you've got yourself an exchange worth considering.
Luno aims to provide a competing service to Coinbase, and has made its offerings available in many countries not served by the larger exchange.
Since our original in-depth review of Luno, they've added support for Litecoin, which along with Bitcoin, Ethereum, and XRP are available for trading.
Buying and Selling
Notably, Luno allows you to purchase crypto using a credit card. Fiat trading pairs that are available include EUR, IDR, MYR, NGN, UGX, ZAR, and ZMW. You can deposit and withdraw directly to a bank account.
Luno also offers Paystack and PayU deposits for Nigerian customers.
When trading, market makers pay 0% fees, while market takers pay from 0.25% to 0.15%, depending on their 30 day trading volume. These fees are very competitive compared to other exchanges.
Luno's daily volume is relatively low at a daily avwerage of ~USD$4.75MM over the last year. This puts it in 203rd place out of 389 in Nomics' review of exchanges by liquidity and transparency.
Features
Luno boasts a clean trading interface in the same style as most, meaning you shouldn't have much trouble switching over from a different exchange. You can trade on the Luno app, which is available for iOS and Android.
More advanced features include API integration for automated trading, liquidity depth indicators, and the ability to export your trade history in a .csv file for when the time comes to file your taxes.
LocalBitcoins
LocalBitcoins is a great option for buying and selling Bitcoin in Nigeria using a variety of payment methods.
From the looks of it, bank transfers are especially popular in Nigeria.
Once a deal is opened, the seller will fund the escrow wallet with the Bitcoin to be bought. The buyer will transfer the money and once the seller confirms receipt they will release the BTC. Should there be any disagreement, the BTC will stay locked in escrow until a solution is found, which may require LocalBitcoins stepping in to act as mediators.
Binance
Recently, Binance has been greatly expanding its support for Nigerian users.
Early in 2020, Binance hosted its first ever Crypto Masterclass in Benin, Nigeria. These events are run by local experts and aim to educate and raise awareness about Bitcoin and blockchain.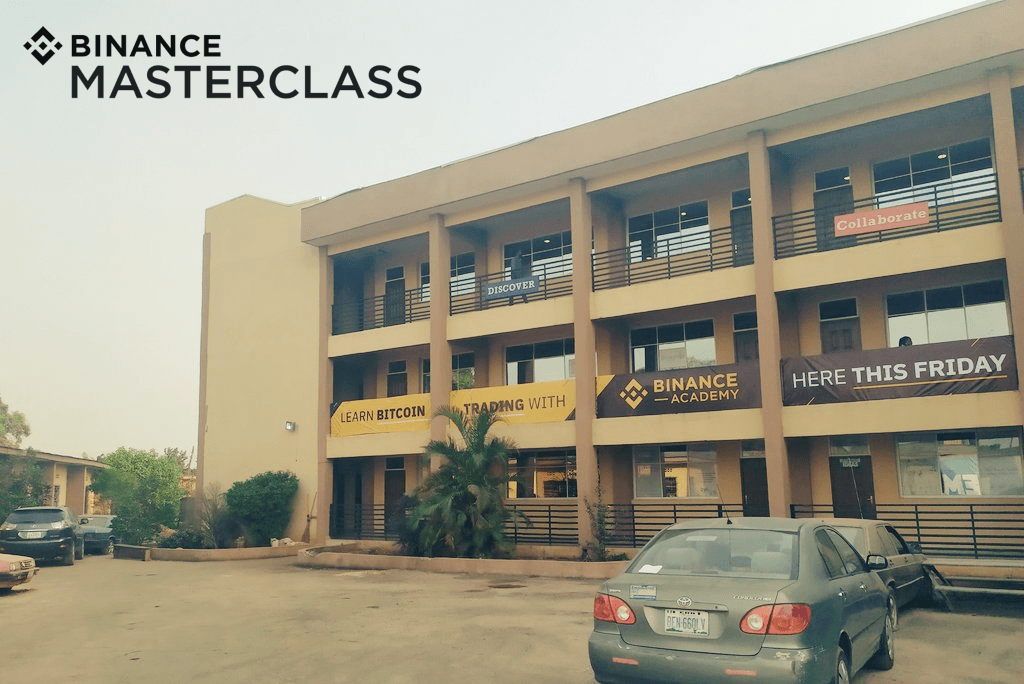 Complementing its education program, Binance has also made it easier than ever for Nigerians to buy, sell, and trade crypto on its platform.
You can now deposit NGN directly into your Binance account using a credit or debit card, following a partnership with Flutterwave.
In Sub-Saharan Africa, about 95 million people remain unbanked while many regions in the area, including Nigeria, have embraced new technologies with an increasing amount of innovation. Working with Flutterwave will help bridge the fiat-to-cryptocurrency gap and we hope to stimulate more financial inclusion as Africa demonstrates strong potential in leading crypto adoption.

Changpeng Zhao (CZ)
CEO, Binance
In addition to allowing users to buy Bitcoin with a debit or credit card, Binance also has a peer-to-peer (P2P) marketplace, similar to Paxful or LocalBitcoins.
Unlike Paxful or LocalBitcoins however, Binance P2P does not charge any transaction fees. The price you see is the price you get.
Binance's strong advocacy programs and the fact that it makes an effort to cater to under-served users who can most benefit from Bitcoin means that the exchange stands out from the pack.
-
Chapter 2
Best Bitcoin Wallets for Nigeria
There are three main types of Bitcoin wallet and all of them are supported in Nigeria:
Software (desktop or mobile - iOS and Android wallets
Hardware wallet
Cold-storage (paper or steel wallets, the latter of which are used to backup your main wallet.
Best for Security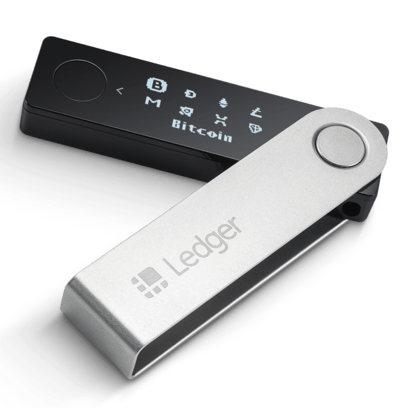 Ledger Nano X
Secure storage for any cryptocurrency
More About
Ledger Nano X
The Ledger Nano X is the newest crypto hardware wallet, and is very easy to use. It connects to iOS, Android & desktop computers.
Best for Desktop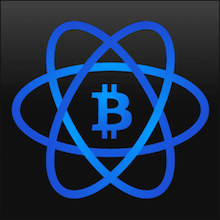 Electrum
Simple yet powerful desktop wallet
More About
Electrum
Electrum is a Bitcoin-only wallet that has been around since 2011. It's easy to use, but has advanced features.
-
Chapter 3
How to Buy Ethereum in Nigeria
Ethereum (ETH) has established itself as the second most popular digital currency, after Bitcoin. Its smart contract features allow unique apps to be built on top of its platform. Below you will find exchanges in Nigeria that allow you to buy ethereum. Once you buy, you should withdrawal your ETH directly to your own crypto wallet.
Exchanges in Nigeria that Support Ethereum

Luno

Supports Ethereum buying & selling

Coins supported:

Paybis

Supports Ethereum buying & selling

Coins supported:

NairaEx

Supports Ethereum buying & selling

Coins supported:
-
Chapter 4
How to Buy Litecoin in Nigeria
Litecoin (LTC) is one of largest cryptocurrencies by market cap. Below you can find a list of brokerages in Nigeria that allow you to buy litecoin and other crypto assets for good exchange rates.
Exchanges in Nigeria that Support Litecoin

Luno

Supports Litecoin buying & selling

Coins supported:

Paybis

Supports Litecoin buying & selling

Coins supported:

NairaEx

Supports Litecoin buying & selling

Coins supported:
-
Chapter 5
Bitcoin Price in Nigeria
We have a chart here at Buy Bitcoin Worldwide that tracks the up to the minute price of Bitcoin and provides historical data in NGN.
You can check out the Bitcoin Volatility Index or see how many days it's been since the last all time high (ATH). We also have a chart displaying the price of Bitcoin in grams and ounces of gold.
For price data in a range of foreign currencies, such as Naira, Luno has a page where you can check the price of Bitcoin in any of their supported fiat pairs, which include EUR, GBP, IDR, MYR, NGN, PLN, SGD, UGX, USD, ZAR, and ZMW.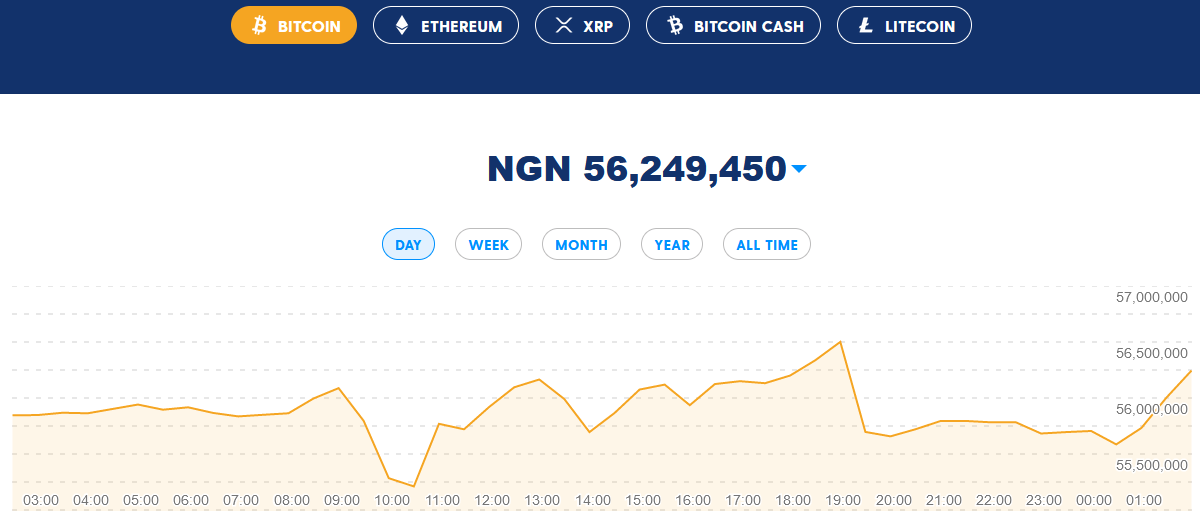 Source: Luno
Alternatively, if you use a portfolio tracker such as Delta or Blockfolio, you can set the reference currency as the Nigerian Naira (NGN) and get an accurate price of Bitcoin and all 10,000 supported assets in your currency of choosing.
-
Does Coinbase Work in Nigeria?
Nigeria is currently not supported by Coinbase, meaning Nigerian users are unable to access the exchange. Coinbase only supports the african countries outlined below: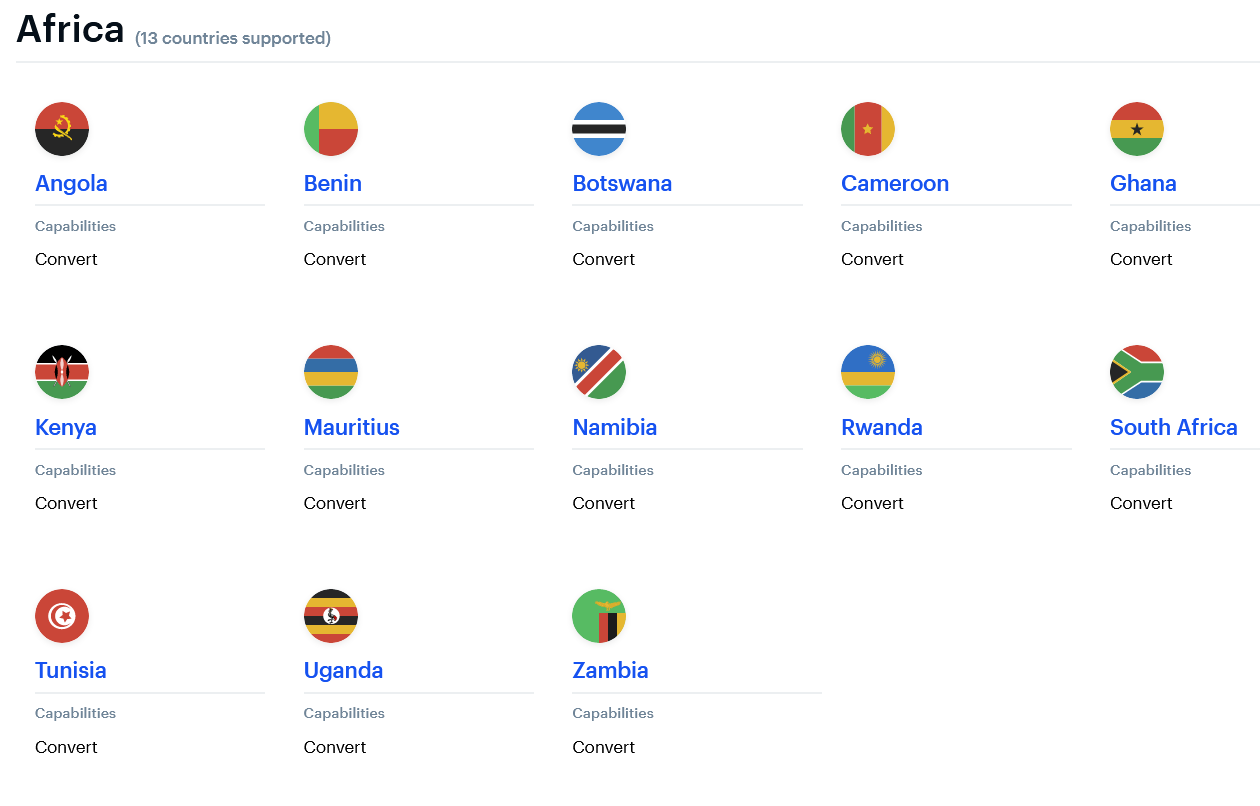 However, anyone can use Coinbase Wallet which enables the sending and receiving of cryptocurrencies. You just won't be able to buy, sell, or convert from one crypto to another on Coinbase.