We may receive advertising compensation when you click certain products. Before jumping into this page, an important disclosure.
bitFlyer
bitFlyer is the largest Bitcoin broker and exchange in Japan, in terms of users, average daily volume and investment capital. In fact, it is one of the largest Bitcoin exchanges in the world. You can deposit funds via credit card or bank transfers, with Quick Deposit functionality enabled for many banks.
Pros
Deep liquidity ensures prices near the fair market rate
Extremely low fees; 0.15% at most, lower for more trading volume
Fairly private for small trades; only a phone number or Facebook account required for 250,000 JPY monthly limit
High or no limits for fully-verified or VIP traders
Cons
Identity verification required to unlock higher monthly limits
Support only available from 9 AM to 7 PM during weekdays
Limited payment options
Exchange can be hard to use for new Bitcoin users; it's geared towards traders
Ease of Use
Average
Privacy
Low
Speed
Average
Fees
Low
Reputation
Trusted
Limits
Varies
Coinmama allows customers in almost every country to buy bitcoin. They charge a 4.9%-5.9% (depends on volume) fee on each purchase.

Customers in Europe can also purchase bitcoins with SEPA transfer for a lower fee.

Pros
Works in almost all countries
Highest limits for buying bitcoins with a credit card
Reliable and trusted broker
Cons
Some of the highest fees among credit/debit card bitcoin brokers
Ease of Use
Easy
Privacy
Low
Speed
Fast
Fees
Average
Reputation
Trusted
Limits
High
Coincheck
Coincheck is a Bitcoin exchange based in Japan. Registered users can buy and sell bitcoin via bank transfer or credit card.
Pros
Private for Japanese citiizens buying less than $500 worth of bitcoin; no need for identity verification
One of a few major Bitcoin exchanges in Japan
Support for multiple altcoins
Cons
No set fee for credit card deposits; varies based on conditions
Exchange can be hard to use for new Bitcoin users; it's geared towards traders
Ease of Use
Hard
Privacy
Average
Speed
Slow
Fees
Varies
Reputation
Trusted
Limits
High
You can use our Bitcoin ATM map to buy bitcoins with cash. Bitcoin ATMs can be a quick and easy way to buy bitcoins and they're also private. That convenience and privacy, however, comes with a price; most ATMs have fees of 5-10%.
Pros
Our map makes it super easy to find a Bitcoin ATM near you
Cons
Bitcoin ATMs often have 5-10% fees per purchase
-
Chapter 1
Bitcoin & Cryptocurrency Trading in Japan
Japan is considered to be the home of Bitcoin founder Satoshi Nakamoto thanks to the pseudonym. In a way, it is not surprising to see that the country has welcomed cryptocurrencies with open arms and leading the way when it comes to Bitcoin adoption. In fact, the country passed the Payment Services Act in April 2017, which recognized Bitcoin as property. In 2020, it was reported that Japan ranked second in trading volume in Bitcoin after the US.
A Statista Global Consumer survey in 2020 showed that 4% of the respondents owned or used cryptocurrencies. This may seem low but it still put Japan in the top 12. It could be that many respondents didn't want the surveyor to know they owned crypto.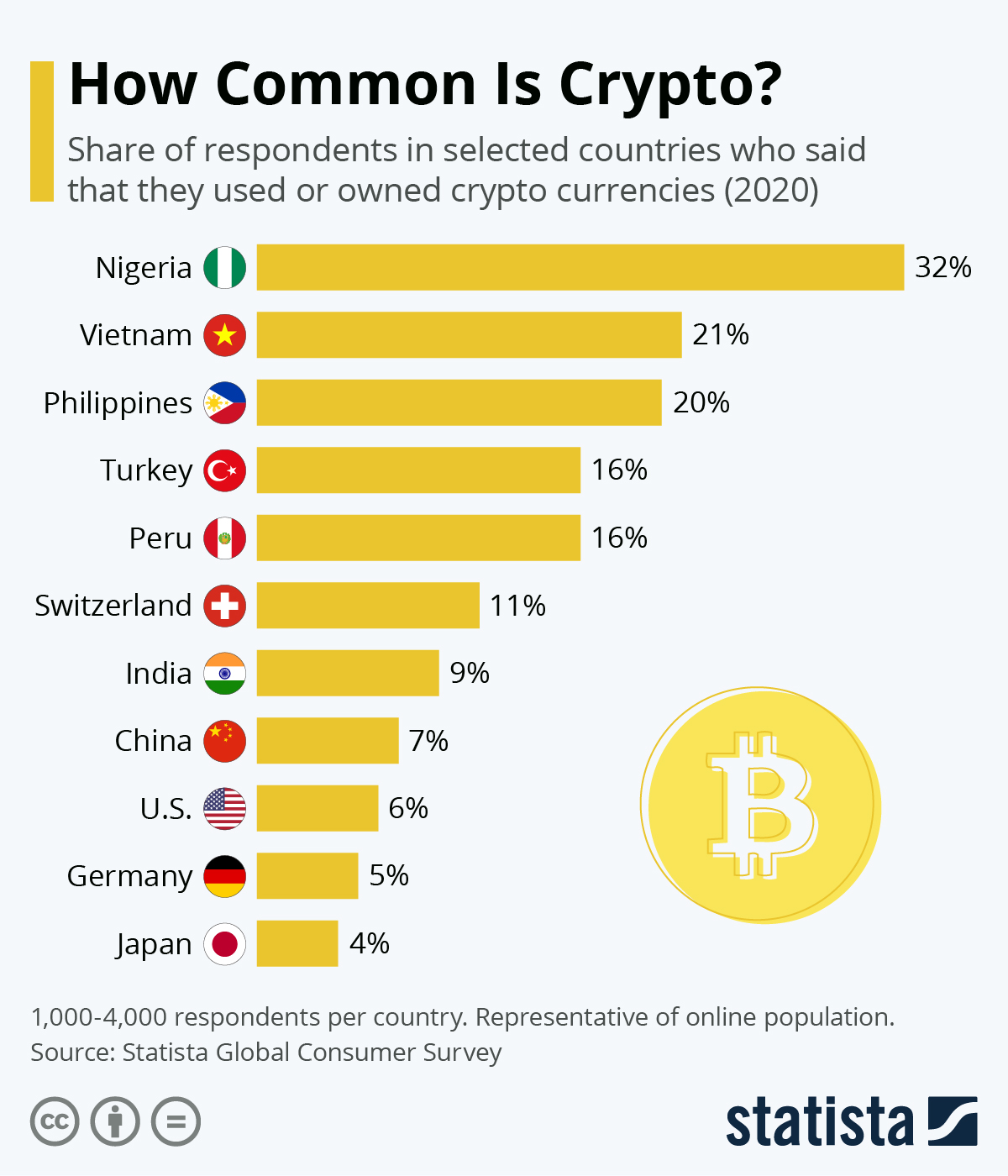 The easiest way to buy Bitcoin in Japan is through one of the many exchanges available in the country. Our handy guide on Bitcoin exchanges in Japan makes it easy for investors looking to choose a cryptocurrency exchange by highlighting important criteria such as transaction fees, ease of use, withdrawal limits, payment modes, reputation, and security.
However, before choosing an exchange, it is important that buyers first get a Bitcoin wallet where they will store their digital tokens. Some exchanges require users to first get a wallet, while some of them have wallets of their own. However, it is suggested that users get wallets of their own given the many hacking incidents that have taken place in Japan.
More importantly, Japan gives Bitcoin owners a range of avenues where they can spend their digital tokens. In 2017, Japanese Bitcoin exchange Coincheck had struck a partnership with Recruit Lifestyle to enable Bitcoin acceptance across 260,000 retail locations in the country. These retail locations sell a range of items from food to medicines to eye glasses.
As such, people owning Bitcoin in Japan can easily make payments using the cryptocurrency. In fact, the government has been pushing for Bitcoin payments in Japan as it had removed the 8% consumption tax on Bitcoin in 2017. So, the Bitcoin environment in Japan is thriving and it should remain that way in the future in light of the favorable steps being taken by the regulators.
In all, it can be easily concluded that the state of Bitcoin in Japan is strong, making it easy for users looking to buy, sell, and trade the cryptocurrency in the country.
An alternate way to buy Bitcoin is using an ATM. There are currently 3 Bitcoin ATMs in Japan, 2 in Tokyo and 1 in Osaka.
-
Chapter 2
Best Bitcoin Wallets for Japan
There are three main types of Bitcoin wallet and all of them are supported in Japan:
Software (desktop or mobile - iOS and Android wallets
Hardware wallet
Cold-storage (paper or steel wallets, the latter of which are used to backup your main wallet.
Best for Security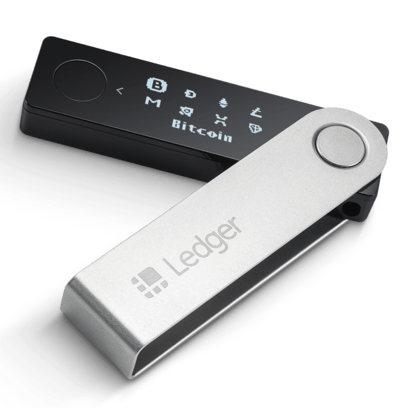 Ledger Nano X
Secure storage for any cryptocurrency
More About
Ledger Nano X
The Ledger Nano X is the newest crypto hardware wallet, and is very easy to use. It connects to iOS, Android & desktop computers.
Best for Desktop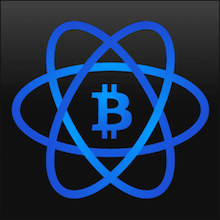 Electrum
Simple yet powerful desktop wallet
More About
Electrum
Electrum is a Bitcoin-only wallet that has been around since 2011. It's easy to use, but has advanced features.
-
Chapter 3
How to Buy Ethereum in Japan
Ethereum (ETH) has established itself as the second most popular digital currency, after Bitcoin. Its smart contract features allow unique apps to be built on top of its platform. Below you will find exchanges in Japan that allow you to buy ethereum. Once you buy, you should withdrawal your ETH directly to your own crypto wallet.
Exchanges in Japan that Support Ethereum

Coinmama

Supports Ethereum buying & selling

Coins supported:

bitFlyer

Supports Ethereum buying & selling

Coins supported:

Coincheck

Supports Ethereum buying & selling

Coins supported:
-
Chapter 4
How to Buy Litecoin in Japan
Litecoin (LTC) is one of largest cryptocurrencies by market cap. Below you can find a list of brokerages in Japan that allow you to buy litecoin and other crypto assets for good exchange rates.
Exchanges in Japan that Support Litecoin

Coinmama

Supports Litecoin buying & selling

Coins supported:

bitFlyer

Supports Litecoin buying & selling

Coins supported:

Coincheck

Supports Litecoin buying & selling

Coins supported:
-
Chapter 5
Exchange Hacks and Crypto Scams in Japan
Japan has a long history with Bitcoin, and therefore a long history of exchange hacks and exit scams.
Mt. Gox Hacks
The most well-known of these incidents came from Bitcoin's first exchange, Mt. Gox.
Mt. Gox started out as a Magic: The Gathering card exchange. In fact, that is where Mt. Gox got its name from (Magic: The Gathering Online eXchange"). While it was initially created by Jed McCaleb (who would go on to help found Ripple and then Stellar Lumens), it would eventually end up in the hands of Mark Karpeles in March of 2011.
Later on, in June of 2011, Mt. Gox reported that it was missing 25,000 BTC out of 478 accounts. At the time, this Bitcoin was only worth about $400,000. Unfortunately, this was not the end of Mt. Gox, and a much bigger hack would occur in 2014.

This hack resulted in the loss of 750,000 of its customer's Bitcoins (not dollars, Bitcoins) and around 100,000 of its own Bitcoins. In total, this accounted for about 7% of all Bitcoins in existence at the time and worth about $473 million. The announcement of this loss was preceded by weeks of withdrawal delays as Karpeles sought to buy Mt. Gox time to figure out where all the coins went.
Unfortunately for Karpeles, the withdrawal freezes actually brought more suspicion on the exchange. In 2015, security company WizSec concluded:
most or all of the missing bitcoins were stolen straight out of the Mt. Gox hot wallet over time, beginning in late 2011.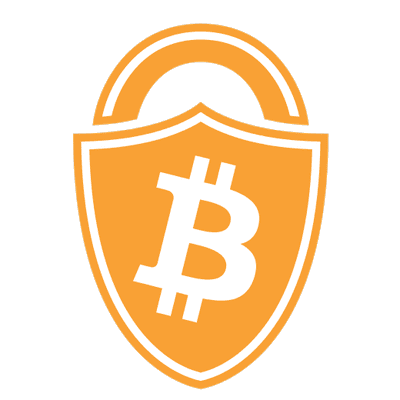 Wizsec
Bitcoin Security Specialists
Coincheck Hack
In January of 2018, Japanese crypto exchange Coincheck held a press conference to announce the largest crypto exchange hack in history. Coincheck lost approx. $533 million of NEM tokens.
The morning of the press conference, Coincheck froze its services which created speculation that a hack had occurred.
In March of 2018, Coincheck eventually began the refund process to its customers for the stolen NEM.
It also came to light that Coincheck had not registered with Japan's Financial Services Agency, but has since done so.
Along with our ongoing efforts to file applications to be registered as a Cryptocurrency Exchange Service Provider with Financial Services Agency, we will continue business.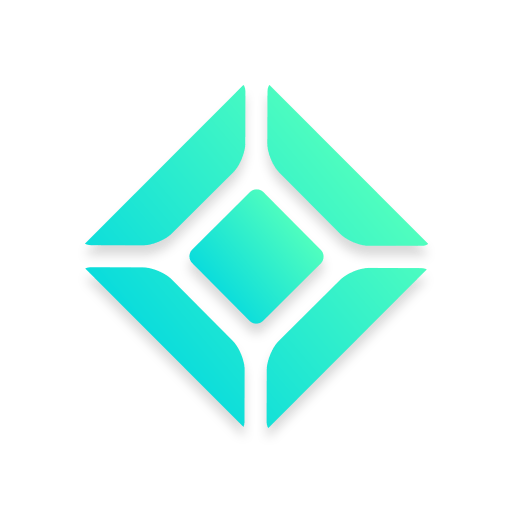 Coincheck
Public Relations Team
Thankfully, at least two of the men involved fencing the stolen NEM have been arrested.

Zaif Hack
In September of 2018, Japanese tech firm Tech Bureau notified users that over $62 million worth of Bitcoin, Bitcoin Cash, and Monacoin had been stolen from its crypto exchange, Zaif.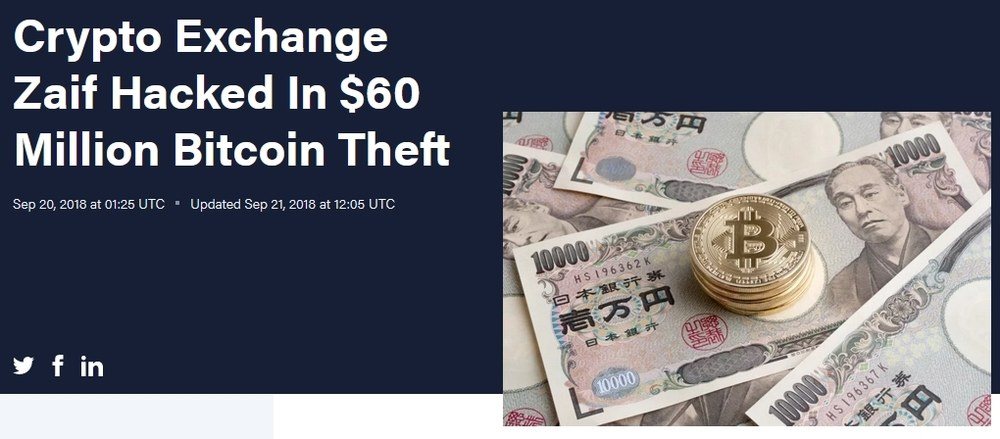 The hack occurred over a 2 hour period on September 14, but was not discovered until the 17th.
Zaif was immediately sold to publicly traded Fisco who promised to make whole any users who lost funds due to the hack.
BITPoint hack
In July of 2019, Japanese crypto exchange BITPoint admitted that approx. $28 million of Bitcoin, Ethereum, Ripple, and other currencies had been stolen from the exchange.

A third belonged to the exchange, while the rest belonged to BITPoint's customers.
In August 2019, BITPoint released more details regarding the nature of the hack. In their press release, BITPoint claimed the hackers had used malware to access private keys on hot wallets used by the exchange, and that there was no evidence that usernames and passwords had leaked.
BITPoint did end up refunding 50,000 of its customers.
Olympic Committee Scams
With the COVID19 CCP Virus Pandemic, the 2020 Olympic games in Tokyo had to be postponed to July of 2021. This move did not stop scammers based out of Japan from using this event as the basis of their next con.
Scammers send out an email to Japanese residents urging them to donate Bitcoin and other cryptocurrencies to save the Olympic games, while appealing to the citizens sense of honor and national pride.

Translates from Japanese, the scam email reads:
The Tokyo 2020 Olympics have been postponed to 2021 due to the new coronavirus. We have no choice but to bear huge damages for tickets, hotels, airline tickets, materials, etc. booked by overseas organizations.
Japan is raising funds to respond to these costs. If compensation cannot be made, the international image of the Japanese people will be severely damaged, and the Tokyo 2020 Olympics will be canceled due to the abandonment of the international community.
Below is the Bitcoin address of the International Olympic Committee. We call on you to buy and donate digital money.
(Bitcoin Address)
If you donate, you are eligible to buy a ticket for the Tokyo Olympics at a discount of 30%. After donating, please send your personal information to the mailbox below to register.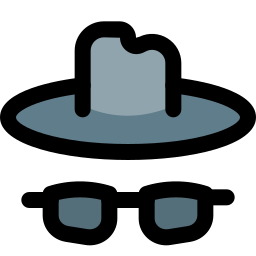 Scammer Email Text
Of course, there is no discount and there is no Olympic Committee raising money via a Bitcoin address. User's in Japan should beware of anyone asking for Bitcoin and claiming to be from the Olympic Committee
Cardano Foundation Scam

In July of 2020, the real Cardano Foundation as well as BTCNEXT, a crypto exchange, sent out a public warning that a suspicious firm of unknown origin is accosting foundation members as well as customer of BTCNEXT, claiming to be involved with the two entities and seeking investment.
This organization does not actually have any ties with either BTCNEXT or the Cardano Foundation, and should therefore not be trusted.
-
Does Coinbase work in Japan?
Coinbase does not support Japanese customers as of September 2020.
Where Can I Find a Bitcoin ATM in Japan?
There are no Bitcoin ATMs in Japan as of September 2020
You can use our Bitcoin ATM finder tool to check back in occasionally and see if one has opened.
What is the price of Bitcoin in Japan?
Bitcoin prices are changing every second.
The best way to find the most up-to-date price of Bitcoin is to check out our Bitcoin price page.
Was Bitcoin Made in Japan? Is Satoshi Nakamoto Japanese?
While the inventor of Bitcoin is known as Satoshi Nakamoto, which is clearly a Japanese name, it is widely believed that this is a pseudonym. There is really no way of knowing then if Satoshi was actually japanese or not, and in fact there is good reason to believe he was British, based off of the way he spelled certain words and formatted documents.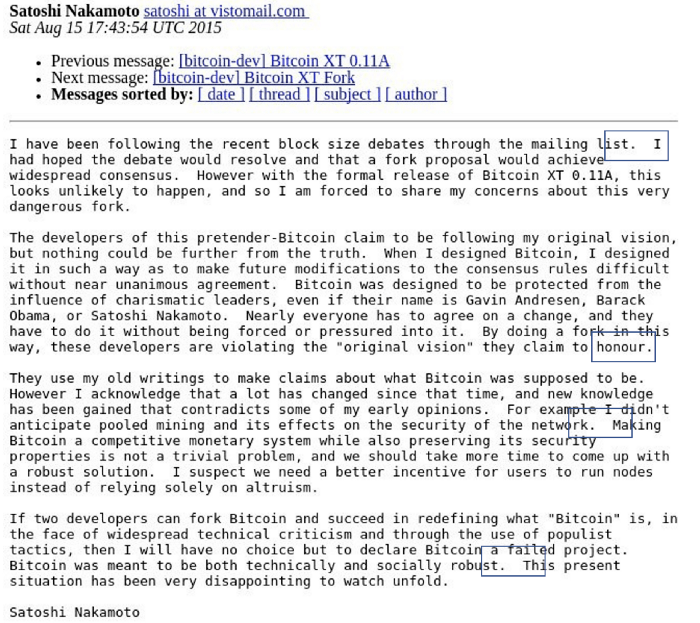 How much Bitcoin trading volume comes from Japan?
According to Coinhills live API feed, Japanese Yen accounts for approximately 19% of global Bitcoin volume, putting it second in the world only to the US, with ~74% of the worlds fiat to Bitcoin volume.
What percent of Japanese own bitcoin?
While it is impossible to know how many or what percent of Japanese citizens own Bitcoin, one poll from Japanese magazine ShinR25 suggests that ~14% of Japanese men between the ages of 20 and 25 owned cryptocurrency in one form or another.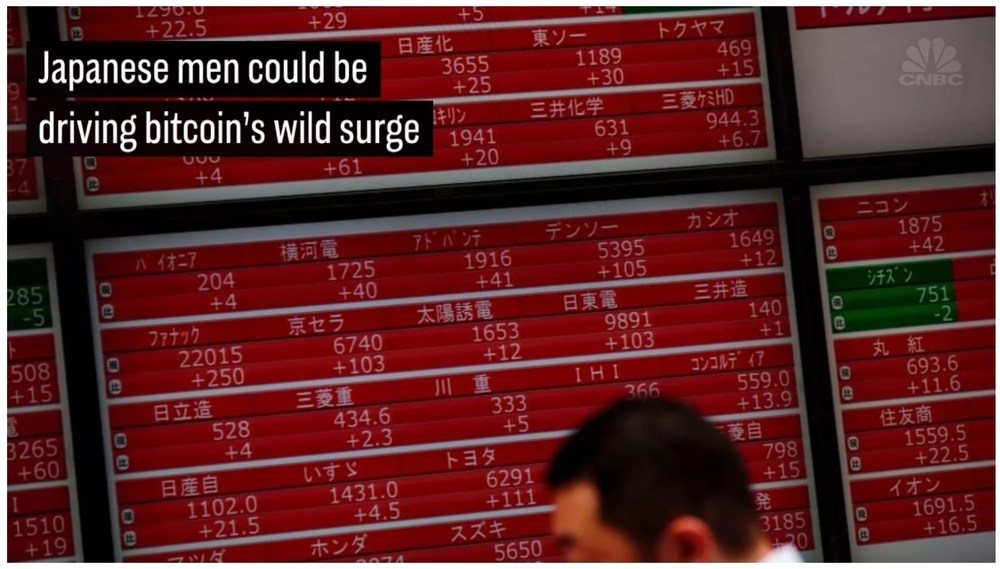 Because Bitcoin and crypto generally tends to skew towards young men, we can expect that the percentage of Japanese residents who own Bitcoin or other cryptocurrency to be at some rate lower than 14%.
What stores accept Bitcoin in Japan?
Bitflyer has partnered with Bic Camera to start accepting Bitcoin at all of its small consumer electronics stores across Japan.
Coincheck has also partnered with Recruit Lifestyle's AirRegi point-of-sale app used by thousands of stores across Japan to provide Bitcoin functionality to its system.
How do I cash out of bitcoin in Japan?
The best way to Cash out of Bitcoin in Japan is to use one of the exchanges listed on this page by creating an account and making a sell order.
LocalBitcoins is another option. Here, you can buy and sell Bitcoin for a wide range of payment methods, from gift cards to bank transfers. LocalBitcoins is a peer-to-peer (P2P) exchange, where you buy and sell with another individual. This does introduce a degree of risk, though by ensuring that you conduct all business on the platform, make use of its escrow services, and only trade with users who have a good reputation, you'll minimize any potential problems.
You could also use a service like eGifter to sell your Bitcoin for gift cards.