We may receive advertising compensation when you click certain products. Before jumping into this page, an important disclosure.
Popular Exchanges to Buy Bitcoin in Dubai

eToro

BUY NOW

at eToro's Secure Site

Supports Bitcoin, Ethereum & 15 other coins
Well-known and trusted exchange
Clean & easy trading interface

Crypto assets are unregulated & highly speculative. No consumer protection. Capital at risk.

Rain

BUY NOW

at Rain's Secure Site

Serves UAE, Saudi Arabi, Kuwait Oman, Bahrain
Rain is based in Middle East
High buying limits
eToro is a trading platform and crypto exchange. It supports Bitcoin, Ethereum, Litecoin, Zcash and many other coins.

Deposits can be made quickly via bank transfer, SEPA, NETELLER, PayPal and more. It also offers unique features like copy trading.

Crypto assets are unregulated & highly speculative. No consumer protection. Capital at risk.
Pros
Offers unique copy trading feature
Trusted exchange that has been active in traditional finance
Interface is clean and easy to use
Cons
You cannot deposit cryptocurrency, but you can deposit with other payment methods
Ease of Use
Easy
Privacy
Low
Speed
Average
Fees
Low
Reputation
Trusted
Limits
High
Rain is a crypto exchange focused on serving UAE, Saudi Arabia, Bahrain, Oman and Kuwait. They offer 24/7 support and meet all CCSS requirements as a crypto custodian and is licensed by the Central Bank of Bahrain as a Crypto Asset Brokerage.
Pros
Middle East Exchange based in Bahrain
Low fees
24/7 customer support
Licensed by Central Bank of Bahrain
Cons
Brokerage only - order book coming soon
Ease of Use
Easy
Privacy
Low
Speed
Average
Fees
Low
Reputation
Trusted
Limits
High
BitOasis
BitOasis is a digital currency platform serving the MENA region. Customers can buy bitcoin via wire transfer or credit/debit card in the United Arab Emirates, Saudi Arabia, Oman, Kuwait, Egypt, Morocco, Jordan and Bahrain. UAE clients may also deposit funds via exchange houses.
Pros
Trusted and regulated company in MENA since 2015
Local bank deposit option with zero fees
User friendly interface on Android and iOS
Cons
Only supports users in MENA
Ease of Use
Easy
Privacy
Low
Speed
Fast
Fees
Low
Reputation
Trusted
Limits
High
You can use our Bitcoin ATM map to find a Bitcoin ATM machine in UAE & Dubai. Bitcoin ATMs can be a quick and easy way to buy bitcoins and they're also private. That convenience and privacy, however, comes with a price; most ATMs have fees of 5-10%.
Coinmama
Coinmama allows customers in almost every country to buy bitcoin. They charge a 4.9%-5.9% (depends on volume) fee on each purchase.

Customers in Europe can also purchase bitcoins with SEPA transfer for a lower fee.

Pros
Works in almost all countries
Highest limits for buying bitcoins with a credit card
Reliable and trusted broker
Cons
Some of the highest fees among credit/debit card bitcoin brokers
Ease of Use
Easy
Privacy
Low
Speed
Fast
Fees
Average
Reputation
Trusted
Limits
High
Paybis
Paybis is a popular cryptocurrency exchange. They serve 180 countries and 48 US states and are registered with FinCEN, making them a more trusted, regulated exchange. Paybis offers incredibly high limits and super fast payouts, not to mention 5 minute ID verification and nearly perfect review scores on Trustpilot.
Pros
24/7 live support
Extremily high limits
5 Minute verification
Get payouts fast
Large selection of payment methods
Cons
No traditional orderbook for advanced traders
Ease of Use
Easy
Privacy
Low
Speed
Average
Fees
Low
Reputation
Trusted
Limits
High
-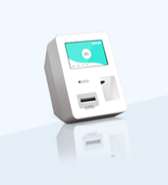 YBETA
This crypto/Bitcoin ATM machine is located at YBETA in Dubai, UAE.
Unit 901, 9th floor - Bay view tower
Marasi Dr, Business Bay, Dubai
UAE
Unknown
Buy
Sell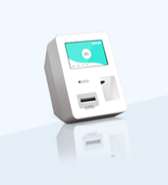 EMF Crypto
This crypto/Bitcoin ATM machine is located at EMF Crypto in Dubai, UAE.
Office 2516, Churchill Executive Tower
Business Bay, Dubai
UAE
Mon-Thu 10:00 AM - 6:00 PM
Fri 1:45 PM - 4:00 PM
Sat 11:00 AM - 5:00 PM
Sun 11:00 AM - 2:00 PM
Buy
Sell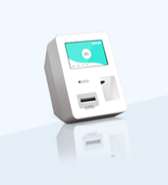 488ex
This crypto/Bitcoin ATM machine is installed at 488ex in Dubai, UAE.
Al Habtoor City
Dubai
UAE
Mon-Fri 9:00 AM - 1:00 PM, 1:10 PM - 6:00 PM
Buy
Sell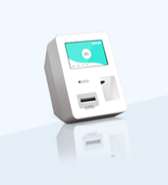 The Binary By Omniyat - Pallapay
This Bitcoin/crypto ATM machine is installed at The Binary by Omniyat - Pallapay in Dubai.
P4 Floor - Number P402
Business Bay, Dubai
UAE
24/7
Buy
Sell
-
Chapter 1
Bitcoin & Cryptocurrency Trading in Dubai
Although the UAE government has warned against investing in Bitcoin, many in Dubai are investing regardless.
Dubai does not consider Bitcoin legal tender, but there aren't restrictions on buying or selling either. Based on LocalBitcoins volume and Google Trends data, Bitcoin looks alive and well in Dubai.
In September 2022, the Palazzo Versace Dubai started accepting bitcoin, allowing customers to pay for events and services using the Binance app.
In March 2022, the emirate of Dubai adopted a law to regulate and oversee crypto activities in the UAE. The law created the Dubai Virtual Assets Regulatory Authority (VARA), whose goal is to establish an environment that provides transparency and security for investors.
BitOasis was one of the earliest exchanges to apply for the new license required from the VARA.
If you want to buy Bitcoin, you need a way to store your investment. Storing your coins on an exchange wallet is risky because centralized exchanges are subject to hackers and theft.
Using a cold storage hardware wallet like the Ledger Nano S or the Trezor is the best way to keep your investment safe.
After you buy a wallet, choose one of the exchanges above that best suits your needs in terms of limits, fees, and privacy. From there, all you have to do is verify your identity, connect your payment method, and buy Bitcoin.
Despite retracing significantly since Bitcoin's major run in late 2017, Bitcoin volume in Dubai on LocalBitcoins seems to be steady.
Dubai is an important economic center of the United Arab Emirates, not to mention its largest city and the focal point of advanced technologies.
Cryptocurrency has been met with friendly legislation when compared to the rest of the UAE. The less developed countries in the surrounding area buy their Bitcoin in Dubai due to hyperinflation in their home countries.
-
Chapter 2
Best Bitcoin Wallets for Dubai
There are three main types of Bitcoin wallet and all of them are supported in Dubai:
Software (desktop or mobile - iOS and Android wallets
Hardware wallet
Cold-storage (paper or steel wallets, the latter of which are used to backup your main wallet.
Best for Security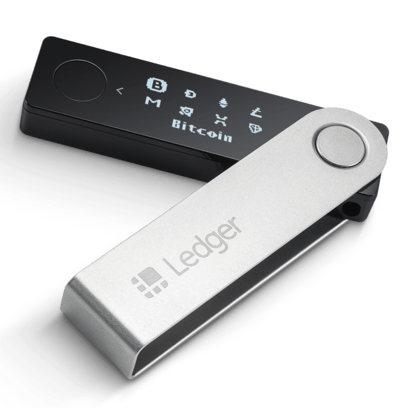 Ledger Nano X
Secure storage for any cryptocurrency
More About
Ledger Nano X
The Ledger Nano X is the newest crypto hardware wallet, and is very easy to use. It connects to iOS, Android & desktop computers.
Best for Desktop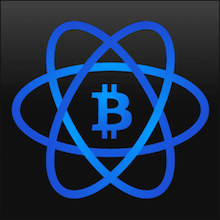 Electrum
Simple yet powerful desktop wallet
More About
Electrum
Electrum is a Bitcoin-only wallet that has been around since 2011. It's easy to use, but has advanced features.
-
Chapter 3
Exchange Hacks and Crypto Scams in Dubai
In October of 2019, social media influencer and scammer Aziz Mirza was arrested in Dubai for defrauding investors in his "Bitcoin of the Middle East" Habibi Coin. Habibi Coin was supposed to be a "real-estate backed" cryptocurrency.
Unfortunately for its investors, most of whom belonged to the Muslim Entrepreneur Network facebook group, Habibi Coin was just a scam to get investors into fake real-estate deals that enriched Mirza who never bought any real estate. In total, 1,500 people signed up to join his program at £5,000 minimum per person.
-
Chapter 4
Bitcoin Mining in Dubai
If you want to acquire Bitcoin as quickly and efficiently as possible, buying it directly from an exchange or peer is your best option.
More tech-savvy individuals may opt to mine their Bitcoin instead, but mining requires expensive hardware, lots of electricity, and a ton of time.
Large operations in countries with cheap electricity are responsible for the majority of Bitcoin mining. These operations can turn a profit at scale, under the right conditions.
But unfortunately, Bitcoin mining is not profitable for the average Joe, thanks to the price of electricity and the increasing Bitcoin block difficulty.
However, electricity costs in the UAE aren't high by any stretch of the imagination. Coming in at 0.296 Dirham per kWh ($0.08), the UAE has cheaper electricity than the United States, Canada, and many European nations.
Still, electricity in the UAE is pricier than China, home to many of the largest mining farms. If you're expecting to turn a profit, think again. Mining should only be for fun/as a hobby, not as a fast track to riches. At least, this the case for the casual investor.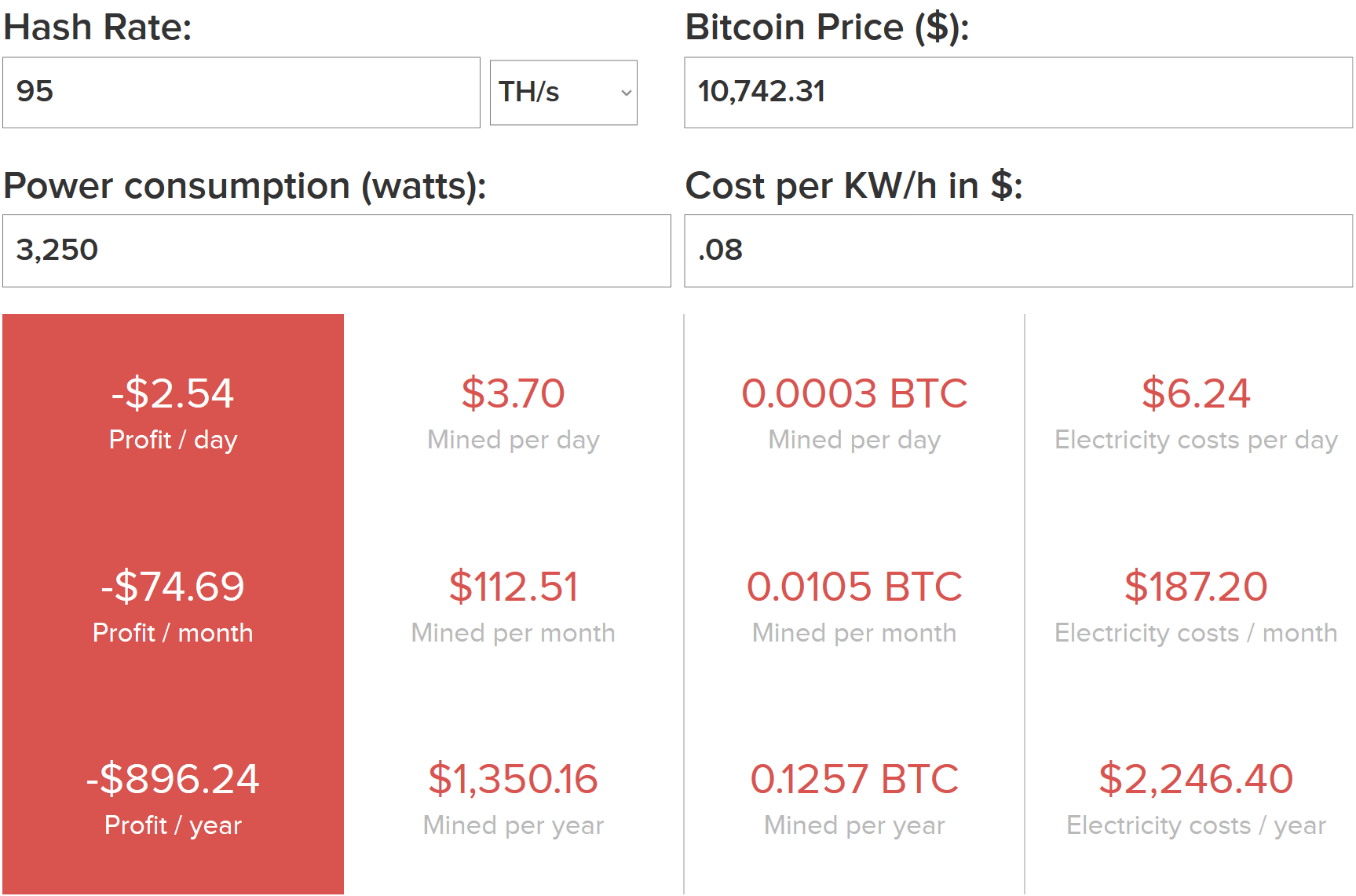 For this reason, you will still be losing nearly $900 a year if you are mining in the UAE.
-
Does Coinbase work in Dubai?
Coinbase does NOT support customers in Dubai as of September of 2020.
Where Can I Find a Bitcoin ATM in Dubai?
There are currently 4 ATMs in Dubai. Click the back to top button and look right under our exchange list, and you can view the information about these ATMs.
What is the price of Bitcoin in Dubai?
Bitcoin prices are changing every second.
The best way to find the most up-to-date price of Bitcoin is to check out our Bitcoin price AED page.
Can I buy property with Bitcoin in Dubai?
Aston Plaza and Residences in Dubai were offering the first 150 residences in their tower for Bitcoin purchase only. If you wanted to pay in Cash, you had to wait. However, all of these units have been sold.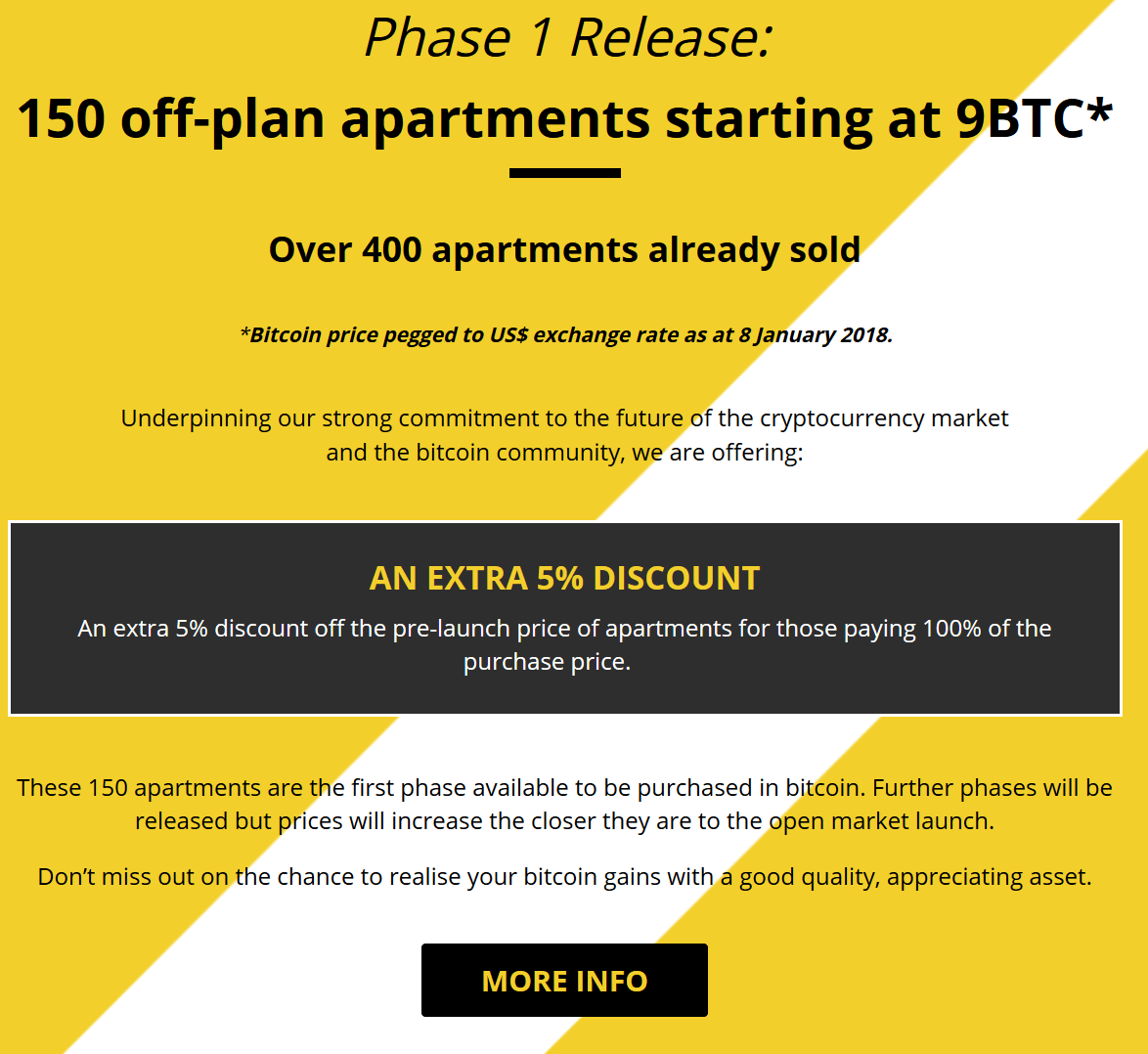 Besides Aston, There are few known developers stating publicly that they accept Bitcoin, there have been reports that many developers are open to accepting Bitcoin when offered by a prospective customer.
Can I get a Bitcoin debit card in Dubai?
You can get Bitcoin debit cards in Dubai by using Pursa.co, which makes it simple to get all sorts of debit cards in many variations of fiat and Bitcoin.

How do I cash out of Bitcoin in Dubai?
Any exchange with a UAE Dirham trading pair will allow you to sell your Bitcoin for fiat currency. Rain.bh has AED trading pairs for many popular coins.
LocalBitcoins is another option. Here, you can buy and sell Bitcoin for a wide range of payment methods, from gift cards to bank transfers. LocalBitcoins is a peer-to-peer (P2P) exchange, where you buy and sell with another individual. This does introduce a degree of risk, though by ensuring that you conduct all business on the platform, make use of its escrow services, and only trade with users who have a good reputation, you'll minimize any potential problems.
You could also use a service like eGifter to sell your Bitcoin for gift cards.