If you are looking for the absolute best altcoin exchanges and brokerages in 2021, then this is the guide for you!
We've tried and reviewed almost every exchange you can think of, and in our opinion the exchanges detailed below are the very best when it comes to buying altcoins.
Keep reading to learn more about these fantastic institutions and brokerages.
What is an Altcoin Exchange?
An altcoin exchange is a place where you can trade one altcoin for another. Most major cryptocurrency exchanges allow you to trade altcoins as well as Bitcoin.
Larger exchanges will have more trading pairs, including fiat to altcoins, bitcoin to altcoins, and altcoins to altcoins.
Some of Coinbase Pro's crypto-to-crypto trading pairs
Generally speaking, the more trading pairs the better. It makes swapping between different altcoins cheaper and more efficient, as there's no need to go through the middle step of converting to fiat or Bitcoin.
This is dependent on there being sufficient trading volume on an altcoin, but when exchanges like Bitpanda and Coinbase facilitate daily trading volumes in the billions of dollars, liquidity is unlikely to be an issue.
Best Altcoin Exchange
Most major exchanges list dozens of altcoins in addition to Bitcoin.
Here are some of our favorites that we both use and recommend to others!
Coinbase
Coinbase is one of the most popular. Its simple interface makes it easy to get started buying and selling altcoins. However, its fees are comparatively high and the standard exchange supports only a handful of altcoins.
If you're looking to get more into the trading side of altcoins, you'll want to check out Coinbase Pro. Here, you can trade altcoins against fiat and Bitcoin using an advanced interface.
Bitpanda Pro
If you want to get trading FAST, Bitpanda has some of the quickest verification times in the industry. Sometimes as little as five minutes.
And Bitpanda isn't just fast. They offer more than 50 altcoins to trade on top of traditional stocks and ETFs.
As cryptocurrency exchanges expand their offerings and attract larger clients, this type of multi-industry offering is likely to become more common.
eToro
Etoro is another great option for trading altcoins due to its unique feature known as 'copy trading'.
This allows you to copy the trades made by successful traders on the site so you make the same gains they do and can set your trading strategy on autopilot.
It's also very well-funded and reputable, so you can be sure the platform isn't likely to run off with your money like a lot of less well-known altcoin exchanges out there.
eToro USA LLC does not offer CFDs, only real Crypto assets are available.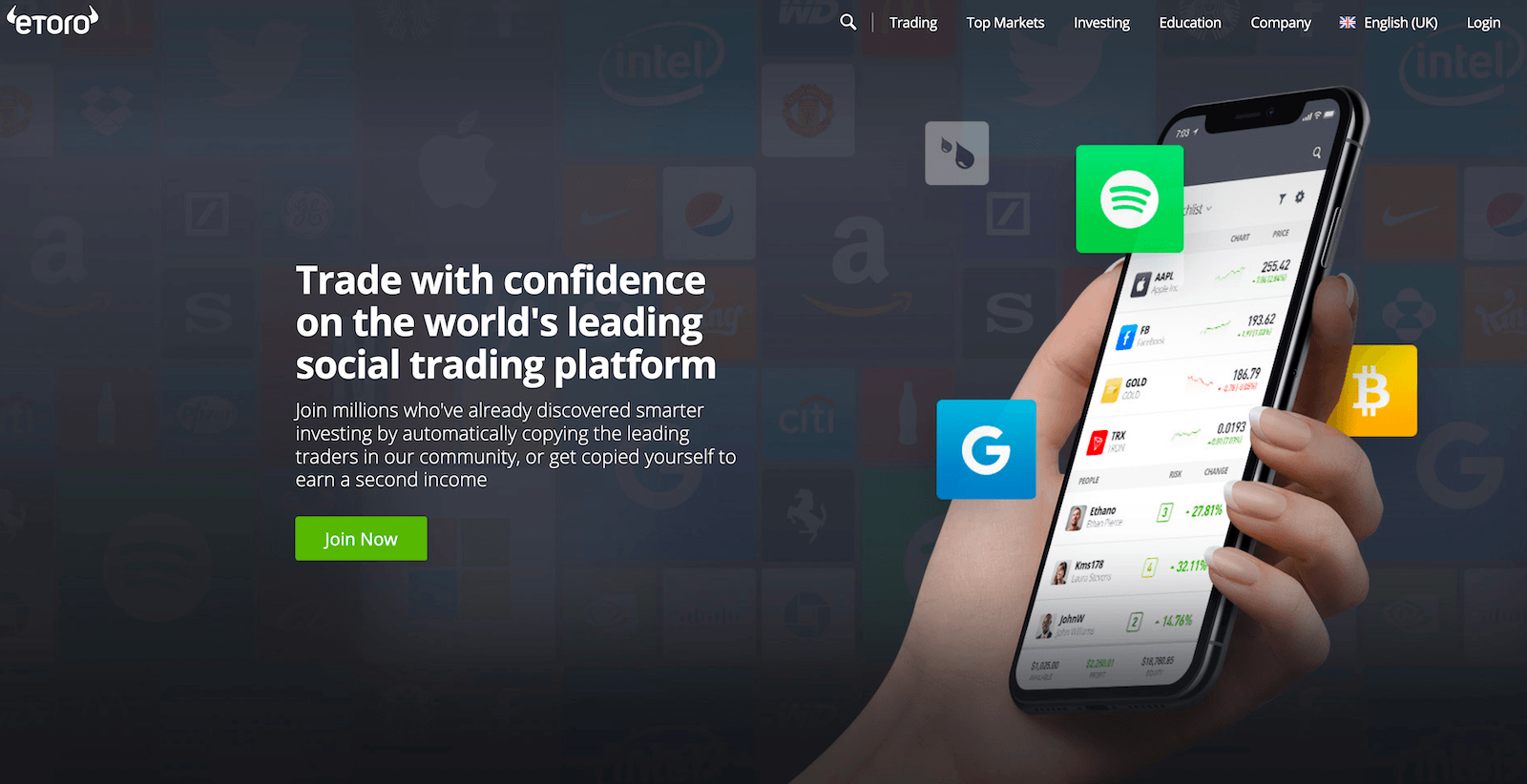 -
Overall, Coinbase is the easiest place to trade altcoins, as Coinbase Pro is almost as easy to use as the standard Coinbase user interface.
Other exchanges like eToro and Bitpanda Pro cater to those who want to trade other asset classes on the same platform.
Where to Buy Altcoins
Buying altcoins is a different story to trading. The number of trading pairs is less important, as you're likely to be swapping fiat currency or Bitcoin for altcoins.
Fees and range of altcoins offered are more important when it comes to buying.
Here are our top places to buy altcoins:
Coinbase
Coinbase makes it easy to buy any of their supported altcoins. With easy fiat on-ramps and a clean interface that simplifies the process as much as possible, it doesn't get easier than using Coinbase. That said, you'll pay quite high fees for this convenience. The exchange lists 56 assets in total, which may or not be enough depending on the breadth of your interest in altcoins.
Bitpanda
Bitpanda also has a simple interface that makes buying altcoins easy. Bitpanda does charge higher fees than its pro offering, so keep that in mind.
Also be aware the Bitpanda supports fewer coins than Bitpanda Pro.
That said, Bitpanda is a great way to buy altcoins, especially for Europeans.
-
Best Altcoin Wallet
There are many wallets on which to store your altcoins. Hardware wallets like Ledger and Trezor both support dozens of altcoins, and more than one thousand ERC-20 tokens.
Software wallets like Exodus are another option, while the browser extension MetaMask makes interacting with Web 3.0 and DeFi applications as simple as it gets.